7 Reasons J. Han Needs to Be Heard
The Immigrant and the Artist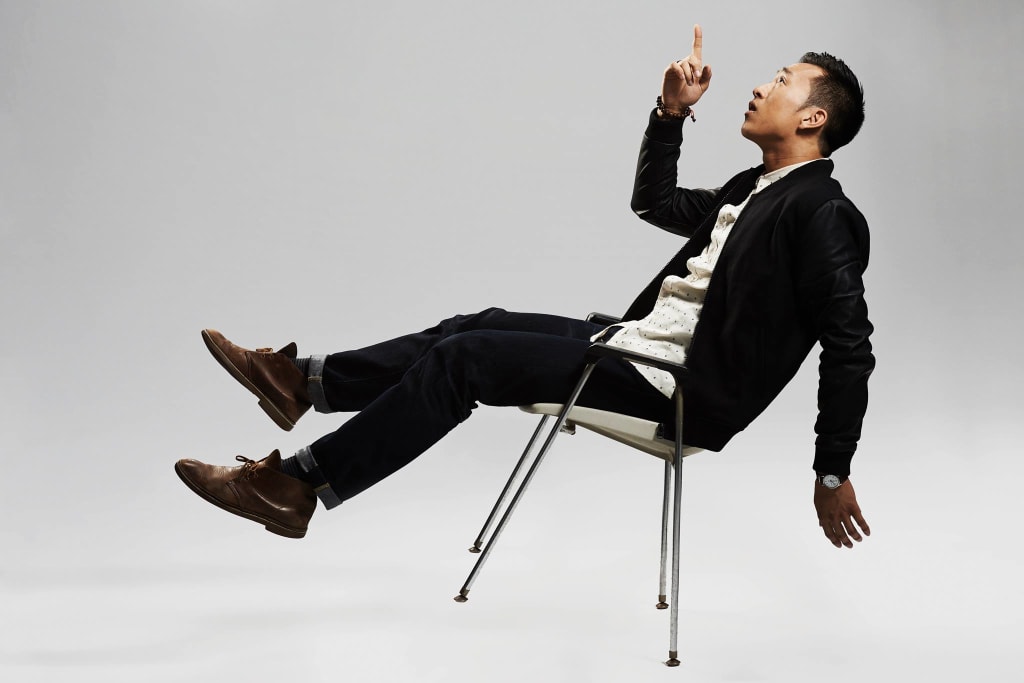 There are plenty of artists out there that spark interest within us, whether it be their message, genre, or even how they use music to influence their followers and allow them to travel through time. One artist in particular is J. Han (James), and his connection to this new world he's found living in as a Korean-American. He raps not of a tantalizing life filled with sex and exploiting women, but humbly sharing his soul as the "Cleaner's Kid" turn artist; serving a purpose for the world and for God.
"Cleaner's Kid"
Personally, this is one particularly relatable song as I was exposed to the grind of responsibility from a young age. My older sister and I, like James here, were raised in America as children of immigrant family members running a business and carrying forward our cultural traditions into the great American Melting Pot. My father and his parents arrived here from Italy in 1973 and hustled the blue-collar life, as James's parents did; though my father transitioned from foreigner to being trilingual, able to speak more than one tongue of Italian, and learned many trades until he opened a business with my mother. Both my father and James are successful and integrated their identities into the stars and stripes.
Moral: hard work doesn't discriminate and rewards those who seek her.
"Growing Pains"
Growing up is a beautifully difficult concept to experience—we all have "Growing Pains" that take shape as puberty or rocky relationships, even confusion as we stray from the given path. Finding and living through an identity in this dog-eat-dog world is hard to do when every direction is raving about a various form of rendition "we" are to mold with in order to be the happiest; this is a lie. "Now our tribe's like feathers in the wind instead of white or black, there's only heather praying that the tale gets better cause it's looking dim" can be felt as those times when our wolfpack floats where the universe decides to take us, influencing the weary soul into fitting in instead of standing out; though they are vital for growth, it takes faith and courage to see through the black and white, calling upon whatever gives you strength to carry out your story.
Moral: work towards sculpting your strongest version.
"Chukkas"
As silly as it might sound for a song named after a type of boot; it's actually a truly powerful play-on-words. The song goes on to say that fitting in and playing with the trends that pop up is OK, but whether or not you partake in them, you are still you and should let it shine through. "This song's about shoes, but it's not a song about shoes it's a song about you, you, so do you"; who we are on the inside is what matters.
Moral: be true to yourself.
"Crown"
This title is special in the sense that we are seeking the golden road and a crown of perfection in every facet of life. Looking in the mirror, we contemplate how life is honestly a difficult thing and even though we move on with our lives and grow up, are we truly letting go the things that hinder growth? Let alone aware that we dissolve who we truly are to seem interesting in the eyes of others? The moral here is to always work on yourself in becoming the strongest version possible, to be "free from the fetters" and finding a way to the new you.
Moral: success will come when finally the chains are broken both within and externally.
"No Worries"
This is another title that is completely relatable, yet not just for me, really for anybody that directly or indirectly lived and heard the struggle and daily grind. I grew up knowing the value of work while dragging behind me was my childhood trying to scale the balance. Oh, how I "made you play the villain so many times when you were the hero," all the tough love and ignoring adolescence brings because of our luxuries. Time passes just in time for our training to turn into action as the wheel turns and influence and teaching takes its toll in different perspectives. Along with that, those who have taken care of us—loved ones, an idea, etc.—grow weak and weary; we give back the same love and mantra: "No Worries."
Moral: life is a wheel that turns, filled with love around every corner and lessons to be learned.
"Forever Legend"
The Nike slogan of J. Han's songs making sure you just don't die a legend; be a forever legend! Stating his parents never complained a moment during the back-breaking labor that decided when and how they'll get on, this is definitely a song to motivate greatness out of procrastination.
Moral: be the sculpture tomorrow needs with a lesson and motivation etched in your dais.
"Gratitude"
This title is perfect for the time we live in as it sings of focusing on the good and leaving negativity on the curb. With war looming around every corner, placing our faith in God and living to bridge the gap of wrong and doing our best to live through Him is showing appreciation for every day we're alive is another day to change the world. "But you say that with all of this chaos and shambles we live in, we find chandeliers in the dross," finding optimism in a sea of sorrow is brave.
Moral: be grateful for another day, strive for progress no matter how small; a smile can brighten another's frown.
All in all, these songs provide hope and a look into what ambition takes you; aside from everything, the "norms" declare. J. Han translates his soul into every verse and note of his songs; the ability to speak of more than one world is riveting and so pure. If listening to the meaning behind these titles grants one thing, I hope it grants the listener solace in knowing they are understood and no matter how many worlds they identify with there is still a home filled with love and trials.