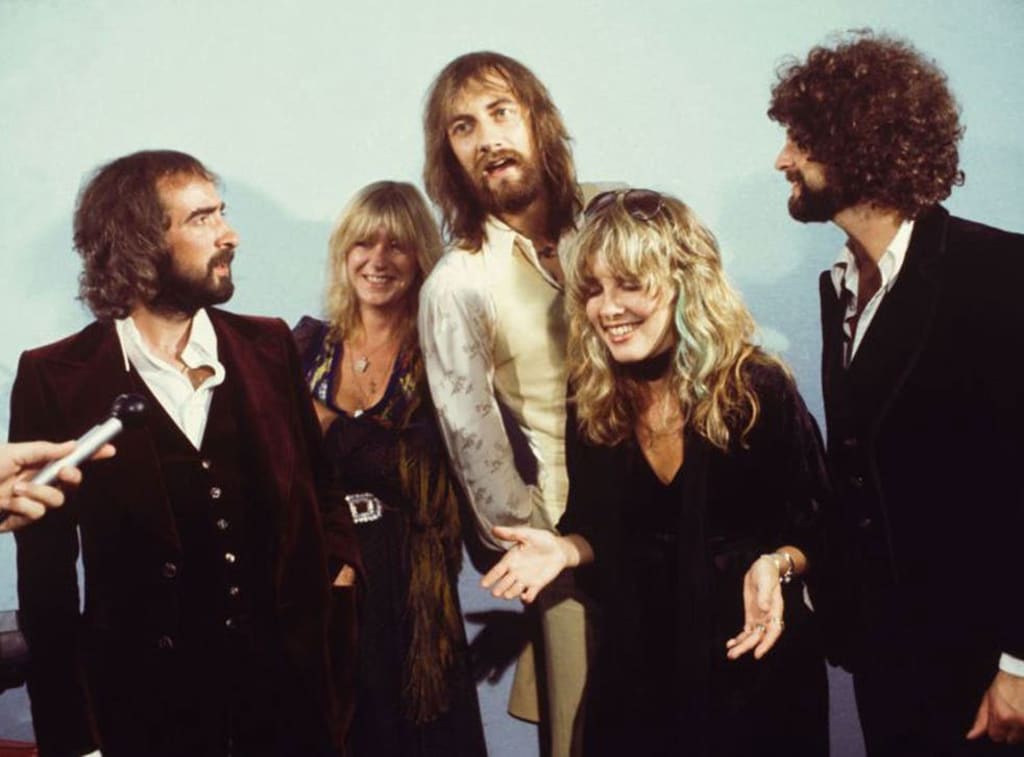 When we think of a band, we imagine several musically inclined individuals banding together to form a single group. However, there has been a rarer set of cases where we have seen separate bands coming together under one shared name over the years.
Unlike a Supergroup, where various individuals from other established groups get together to form a new group, this list will cover groups formed by merging entire bands.
Whether sharing an existing name or adopting a new moniker, here are four sets of bands that merged together.
Without further ado, let's begin!
#4. Sutherland Brothers & Quiver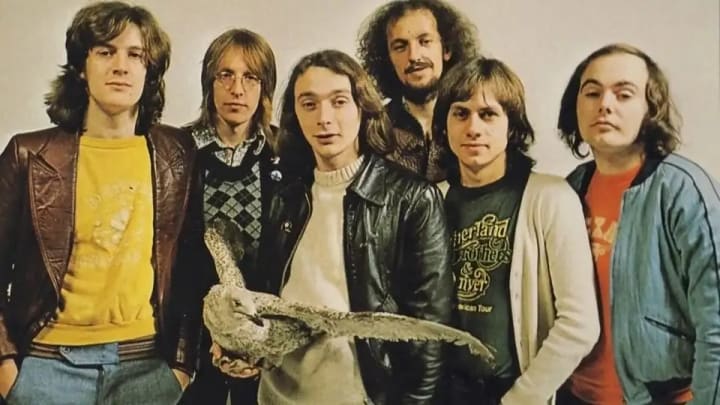 Made up of brothers Gavin and Iain, the Sutherland Brothers were a Scottish duo that first formed in 1968. A moderately successful group,they had a few modest hits that helped them get their start.
Quiver was a British group that formed two years later and was made up of Tim Renwick, Cal Batchelor, Bruce Thomas, and Willie Wilson. Unlike the Sutherland Brothers' more Folk inspired direction, Quiver adopted a more conventional Rock sound. Like the Sutherland Brothers, they were a decent and capable group.
In 1972 however, the two groups decided to merge together under the name of the Sutherland Brothers & Quiver. Initially, the group was led creatively by Iain Sutherland and Quiver's main songwriter, Cal Batchelor. However, Batchelor soon departed the group and was replaced by keyboardist Peter Wood.
Despite losing a major creative force, the Sutherland Brothers & Quiver would soon achieve their biggest success. Releasing a number of hits such as Arms of Mary and (I Don't Want To Love You But) I Want To Anyway, their collaboration became a full-on merger as they began touring and releasing music as a single entity.
Perhaps their most well-known song, the group released Sailing in one of their earlier albums. A few years later, Sailing would become a big hit for Rod Stewart and remains the most memorable part of the Sutherland Brothers & Quiver's legacy to this day.
In total, the merged group stayed together for six years before going their separate ways once more. The Sutherland Brothers would continue as a duo, while the members of Quiver would work with Al Stewart.
#3. NKOTBSB
For a fan of 90s Boy Bands, the formation of NKOTBSB would have been nothing short of a dream come true. The New Kids on the Block are recognised as being the original American Boy Band who set the stage for groups such as NSYNC and the Backstreet Boys. The Backstreet Boys, in particular, would go on to become the best-selling Boy Band in history.
So, to take the genre's originators and put them together with one of the genre's greatest-ever groups was certainly a match made in heaven. While also considered a Supergroup, NKOTBSB was essentially a fusion of the two Boy Bands. After all, it consisted of NKOTB's entire core line-up and all but one member of the BSB.
The genesis for this crossover began in 2010 when the Backstreet Boys were invited on stage at an NKOTB concert to sing their hit song, I Want It That Way. Following this, speculation was soon rife that the two groups were planning an extended tour together.
However, a tour was only one aspect of this new collaboration. Rather than perform as two separate groups, the two Boy Bands joined together as a single group where they released an album, a single, and embarked on a one-year tour.
The fusion was met positively, with the tour being a roaring success. Despite this, the members of NKOTBSB would splinter back into their earlier formations.
Despite not having been together for over a decade, the Backstreet Boys and New Kids on the Block have not ruled out a reunion of NKOTBSB.
Both sides consider the Supergroup as a separate entity rather than a mere collaboration between their two existing groups. In many ways, their temporary merger was the best way for the 90s superstars to continue making waves into the 2010s.
#2. Buckingham Nicks & Fleetwood Mac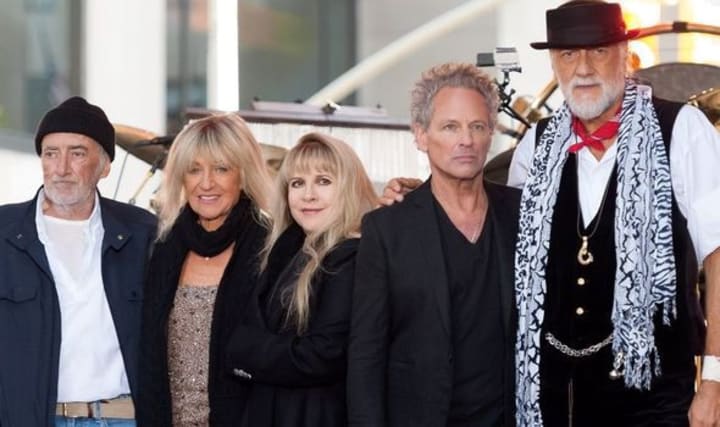 In 1974, Fleetwood Mac existed for around seven years and barely resembled the line-up best known to mainstream audiences. In fact, Fleetwood Mac's iconic Rumours line-up resulted from its merger with another group: Buckingham Nicks.
Before this fusion, Fleetwood Mac was in a tough spot. Following the departure of its founder and leader Peter Green, along with a number of other core members, the band was in a creative deadlock. The group's lack of direction and constant squabbling almost led them to disband. However, all that changed one afternoon in the fall of 1974.
While in the studio, Mick Fleetwood listened to a track by the duo Buckingham Nicks. Although it was a relatively new group with a single album to its name, Fleetwood was so impressed by them that he sought to recruit Lindsey Buckingham into Fleetwood Mac as a replacement for departing guitarist Bob Welch. Buckingham agreed on the condition that his musical partner and girlfriend, Stevie Nicks, be allowed to join the group as well.
Despite the merger, the group carried on under the Fleetwood Mac banner and boasted a line-up of Mick Fleetwood, John and Christine McVie, and the incoming Buckingham Nicks duo. The new line-up now featured three members who could sing lead and all five members who were capable songwriters. Their music was excellent when they were a cohesive unit, but when fueled by personal turmoil, their songs became the stuff of legend.
Rumours launched Fleetwood Mac into the stratosphere, and they remain undisputed musical legends to this day. The merger not only saved Fleetwood Mac as a whole but made stars of both Lindsey Buckingham and Stevie Nicks. Fleetwood Mac's current line-up is still heavily based on this iconic collaboration. It's safe to say that music would have been very different if Fleetwood Mac had not merged with Buckingham Nicks.
#1. LA Guns & Hollywood Rose Formed Guns N' Roses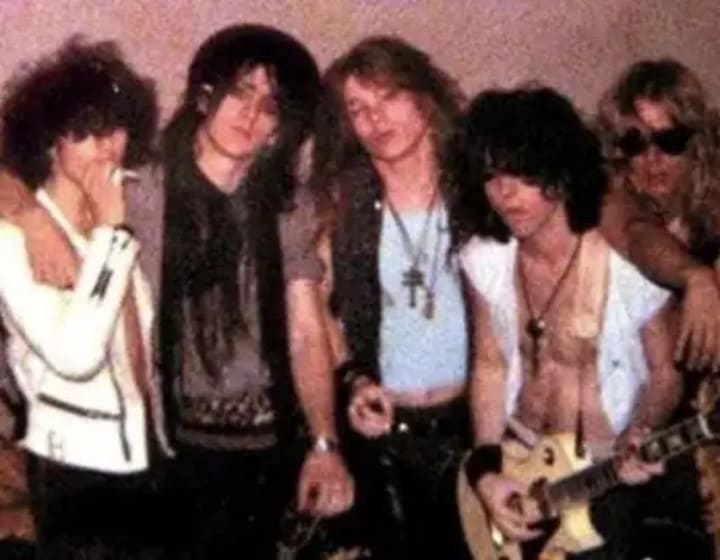 While we know Guns N' Roses to be one of the most popular groups in the history of music, fewer people remember the fact that the merger of two other bands actually formed the iconic group.
In fact, said merger is referenced in the band's very name, a fusion of LA Guns and Hollywood Rose, the two groups that would soon become GnR.
In 1984, Tracii Guns, the founder of LA Guns, was sharing a home with Hollywood Rose member Izzy Stradlin. At the time, LA Guns' singer Mike Jagosz was in jail, and the group needed someone to fill in for Jagosz on the mic. Stradlin suggested that Guns recruit his bandmate, Axl Rose. Guns agreed, and a friendship was formed between the two.
Although the two bands carried on separately following Jagosz's release, they remained friendly and met often. With both groups undergoing line-up changes, they would often borrow members from one another to fill in from time to time.
Eventually, the decision was made to merge the two groups into one entity. LA Guns members Tracii Guns and Ole Beich joined with Hollywood Rose's Axl Rose and Izzy Stradlin to form Guns N'Roses. The group was rounded off by Rob Gardener, an original member of LA Guns who later became part of Hollywood Rose.
However, tensions would soon brew between Axl Rose and the LA Guns faction of GnR. Within a year of their formation, Guns, Gardner, and Beich were removed from the group and replaced by Slash, Steven Adler, and Duff McKagan, respectively.
Interestingly, Slash and Adler were also former members of Hollywood Rose. The line-up of Rose, Slash, Stradlin, Adler, and McKagan would become GnR's "classic" line-up, thus leaving the LA Guns faction of the group more obscure to mainstream audiences.
Although the actual merger of LA Guns and Hollywood Rose was short, it gave birth to one of the most iconic groups in history. Today, Guns N' Roses continues to perform with a roster more akin to their classic line-up while Tracii Guns has since gone on to reform LA Guns.
When interviewed, Guns himself has said that he bears no ill will to GnR for becoming successful without him and is honoured that his name and band name continue to be associated with the group.
That does it for this list! If you made it this far, let me thank you for taking the time to read this! Researching for this list taught me that it never hurts to work together with others to reach greater success.
In all these examples, these mergers helped the groups in question reach new levels of success, return to prominence to a newer audience or create a platform for something more successful down the line. Thus, it shows that the only thing better than a union of individuals is a union of groups.
If you guys know of any other examples, do let me know in the comments below. I love hearing back! Perhaps down the line, I'll make a follow-up to this list. Until then, take care!
Reader insights
Be the first to share your insights about this piece.
Add your insights