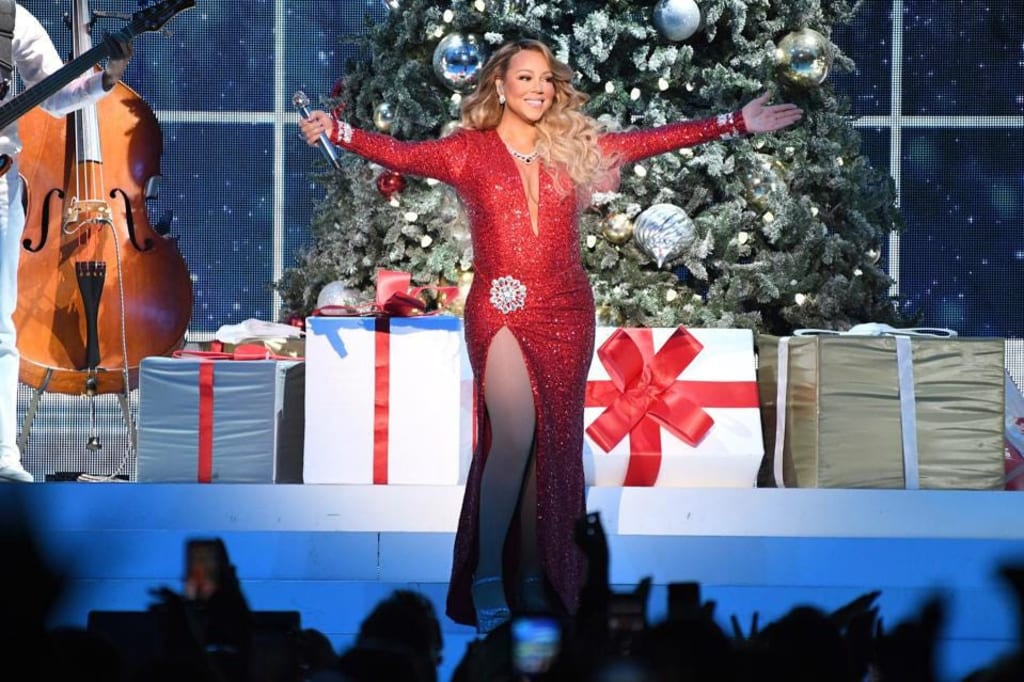 It finally feels like that time of the year once again. The pandemic has made our holiday season noticeably less festive for the past year or two. Fortunately, many of us can safely return to our annual year-end traditions this year.
Aside from the sight of snow and decorations, the hectic last-minute shopping, and the smell of all kinds of holiday treats and meals, the holidays are also quite the experience for our ears.
Whether you're out at the shops, staying at home preparing for the festivities, or just browsing the internet, you will definitely hear many all-too-familiar songs.
For some, we know that Christmas is on its way when these iconic classics start making the airwaves again (we're looking at you, Michael Buble). With some of these songs having been around for decades, one can imagine that the artists behind them have had plenty of time to rake in some sweet dough. But even among these frequently played earworms, a few stand out in a class of their own.
Let's take a look at 5 of the biggest-selling Christmas songs of all time and the artists behind them. Without further ado, let's begin!
#5. Mistletoe: Justin Bieber
Released in 2011 by Justin Bieber, Mistletoe is the most recent Christmas song on this list by quite a large margin despite being released over a decade ago. Released as part of the then-17-year-old's Christmas album, Under the Mistletoe, it is a mellow Pop/R&B song with notable Reggae influences.
To critics, the song's more chill and intimate feel was well-received and seemingly marked a turning point in Bieber's career as he transitioned from a teen idol to a more serious and established musician. Warm reception aside, the song was a smash hit that pulled impressive numbers.
Selling over 164,000 copies in just its first week of release, it debuted at Number 5 on the Billboard Hot Digital Songs chart and topped the Billboard Hot 200. Billboard has also recognised Mistletoe as being the highest-charting Christmas ever to debut. The song also reached multi-platinum status and, with over two million downloads, was one of the fastest songs to climb that high.
Mistletoe proved that Holiday songs could still be new and trendy and appeal to a new generation. While most Holiday songs are notably dated and somewhat corny at times, Mistletoe's more contemporary take on the genre is certainly refreshing. Just as our celebrations tend to change with the times, so do our musical preferences.
#4. All I Want For Christmas Is You: Mariah Carey
We've all heard this one whether we wanted to or not. It is simply unavoidable. In fact, you will be guaranteed to hear this song playing as early as the first week of November. It's that time of the year for Mariah Carey's monster hit, All I Want For Christmas Is You.
First released in 1994, it was met with wide acclaim. Critics praised Carey's amazing vocals and the song's overall catchiness. Able to mix in the traditional Holiday tropes with Carey's signature style, the song performed well on charts all across the world. While already widely successful in its heyday, the advent of official streaming platforms made the song all the more prolific.
One of the most streamed songs on Spotify, All I Want For Christmas Is You was able to top that list not once but twice. Having reached over a billion streams on Spotify, the song is recognised as the highest-streaming Holiday song on the platform. This is already adding to the 14,000,000 physical copies that have been sold since the song's release.
The song's wild success has led to its fair share of memes and jokes relating to how Carey can just come out during Christmas time, cash her check and hide for the rest of the year.
However, the song's financial figures are no laughing matter. Having earned over $2,000,000 in royalties on Spotify and over $60,000,000 in sales, Carey is estimated to earn at least $2,500,000 a year for the song alone.
Perhaps there is some truth to these jokes after all.
#3. Rudolph The Red Nosed Reindeer: Gene Autry
Released in 1949 by Gene Autry, the story behind Rudolph The Red-Nosed Reindeer is quite an interesting tale. Written by Johnny Marks, the inspiration behind the popular song actually came from a book with the same name. The book, which tells the story depicted in the song, was written by Marks' brother-in-law Robert L. May for the Montgomery Ward publishing company.
The song was given to singer Gene Autry who was signed at the time to Columbia Records. Initially pushed by the company as a children's song in September 1949, they soon changed plans and marketed it toward the Pop demographic just in time for the Holiday season. That Christmas, Rudolph The Red Nosed Reindeer shot to the top of the charts and sold 1,700,000 copies.
By 1969, the song had gone platinum and, for a time, was Columbia's highest-selling single. It also did wonders for Autry's career despite him being hesitant to record the song at first, only agreeing to do so after being persuaded by his wife. Even today, Autry's rendition of the song continues to pop up in the charts around Christmas time. It has sold over 25,000,000 copies while being featured in several notable Christmas films, TV shows, and commercials.
With a catchy rhythm and a positive message about not bullying others, Rudolph The Red Nosed Reindeer has proven to have withstood the test of time as a seminal Holiday classic.
Having been covered by many other artists, the total sales of every rendition of the song is somewhere in the region of 150,000,000 copies. Even then, it still isn't the highest-selling song on this list.
#2. Silent Night: Bing Crosby
A more sombre Holiday tune, we have the legendary Bing Crosby's rendition of Silent Night. Unlike the other entries on this list, Silent Night was not written by or for the artist who performed it. Instead, it was composed in 1818 by Austrian organist, Franz Xaver Guber, with priest Joseph Mohr providing the song's lyrics.
Written in German, Mohr fittingly gave his lyrics to Guber on Christmas Eve. Thanks to its popularity as a staple Christmas Carol, the lyrics were translated into English in 1859 by another priest, John Freeman Young. Due to the song's age and widespread use, it is in the public domain and can be freely covered by any artist without paying royalties.
Bing Crosby's rendition of the classic tune was what truly brought it into the mainstream. Having sold over 30,000,000 copies since its release in 1935, Silent Night was the crooner's first attempt at a Holiday-themed song. The song was such a hit that Crosby's rendition of Silent Night is likely the one we are most accustomed to listening to, even if we don't realise it.
Thanks to Silent Night, Bing Crosby became greatly associated with Christmas songs in general. The song has been widely covered by many other successful artists to fair acclaim but noticeably less successful than Crosby.
In the spirit of giving, Crosby donated many of the profits he earned from the song during his lifetime.
#1. White Christmas: Bing Crosby
Closing off this list, we're sticking with Bing Crosby. The iconic White Christmas, while performed by Crosby, was written by Irving Berlin for the 1942 film Holiday Inn. While some mistakenly believe the song to have been written for the film White Christmas, the song actually predates the movie by over a decade.
With his track record for Holiday hits, Crosby was the perfect person to perform the swoon-y, sentimental song that tells the tale of a man longing for a Christmas similar to his youth.
Initially met with a lukewarm reception, Crosby himself thought of the song as decent but not special. However, the song soon became a smash hit, resonating particularly well with soldiers who were away fighting in the Second World War.
White Christmas spent 11 straight weeks at the top of the charts in 1942 and would later win an Academy Award for its use in Holiday Inn. When Crosby re-recorded the song in 1945, it again topped the charts that Holiday season and did so the following year.
Following this, White Christmas has never failed to appear on the charts every Holiday season.
Known as one of the first "secular" Christmas songs, it resonated with everyone regardless of race, background, or religion. As a testament to that, Crosby's rendition of the song alone has sold around 50,000,000 to 100,000,000 copies in the region. This isn't even counting a whole host of cover versions.
Aside from being the highest-selling Holiday song of all time, the Guinness Book of World Records recognises White Christmas as the highest-selling single in history.
While Bing Crosby himself has been modest about his contribution to the song's success, he has since been permanently tied to White Christmas. He has continued to serenade multiple generations of listeners over four decades from his death.
For all we know, it'll continue to be a Holiday staple even way after we're gone too.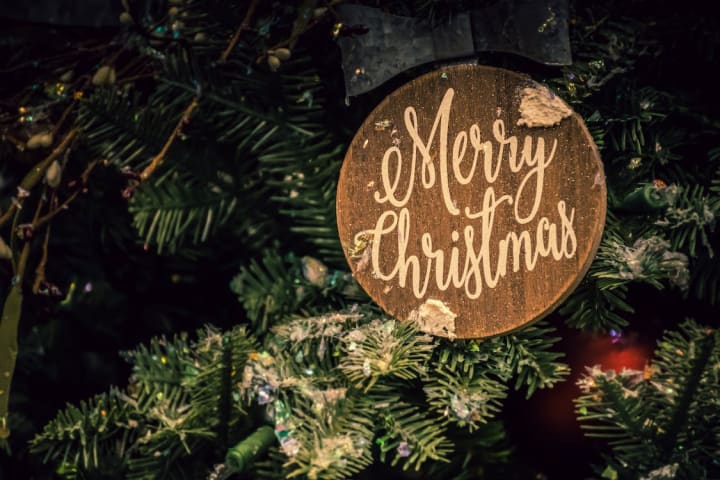 That does it for this list! If you made it this far, thank you for taking the time to read this. It was certainly a joy compiling this list as it made me look all the more forward to the upcoming festivities.
While I do not come from a Christian family, or a particularly religious one for that matter, Christmas was always celebrated in our household. Any occasion where gifts could be exchanged and when family and friends could get together for a meal was always welcomed in our family, and to us, Christmas has always been a time for sharing and togetherness.
Songs like the ones I mentioned above had always played in the house, on the radio, and in the malls, constantly reminding me of a happier time.
Anyway, let me know if I missed out on any other top-selling Christmas tunes, and until then, take care and have a Merry Christmas!
Reader insights
Be the first to share your insights about this piece.
Add your insights