25 Dope up and Coming Hip Hop/R&B Artist Under 25
They may be young adults but they're ready to change the game.
Ar'mon & Trey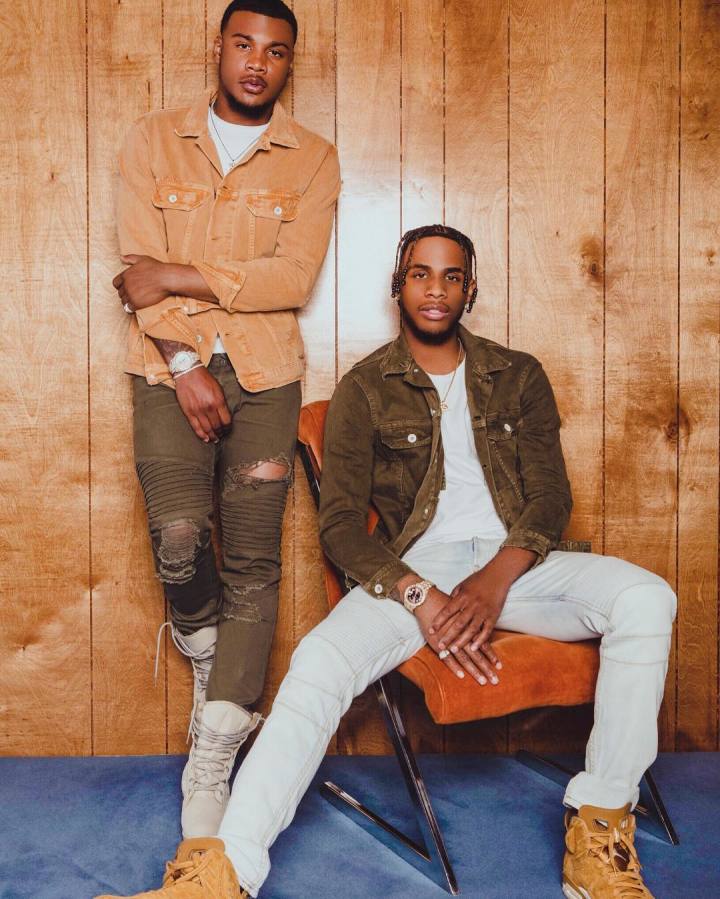 Two talented brothers Ar'mon Warren (21), and Trey Taylor (19) from Detroit Michigan. They started on Vine and later went to YouTube where they created a fun lifestyle, vlog, and prank channel to coincide with their budding music career. They have a classic r&b sound with trap elements to mix with the sound of today's hip-hop. Their best-known works are "Forever" and "Right Back"
Sidenote: Because they are a duo and brothers I counted them as one artist.
Asian Doll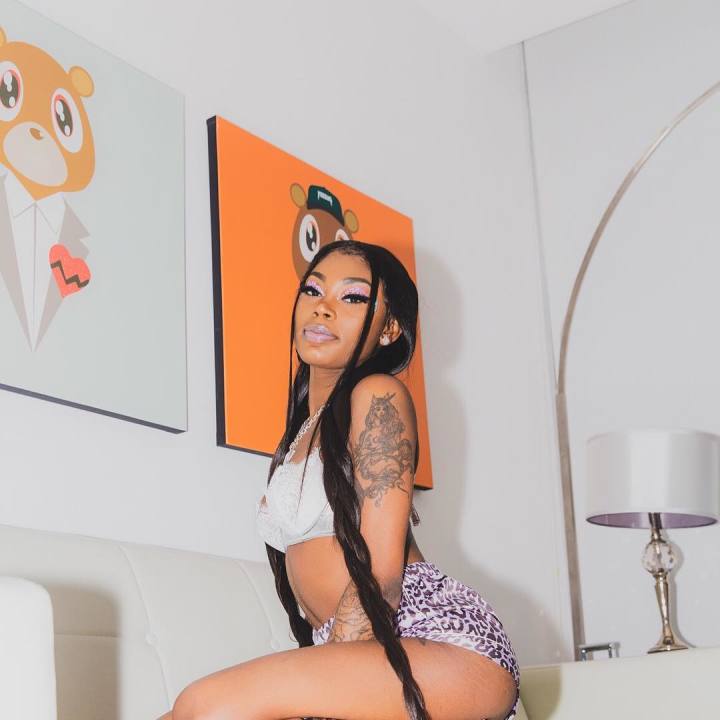 A 20 year old rapper from Dallas, Texas with Atlanta and California influence. She was signed to Gucci Mane's 1017 and is working hard to create a lane of her own outside of the shadow of the other Dolls in the rap game. Her best known works are Kill Bill Vol 1 and her feature on the "Hi Bich Remix" which allowed her to tour with Bhad Bhabie and gain a larger following. Asian Doll recently dropped her first project with 1017 titled So Icy Princess. She is definitely in a league of her own no matter what haters may say.
Coi Leray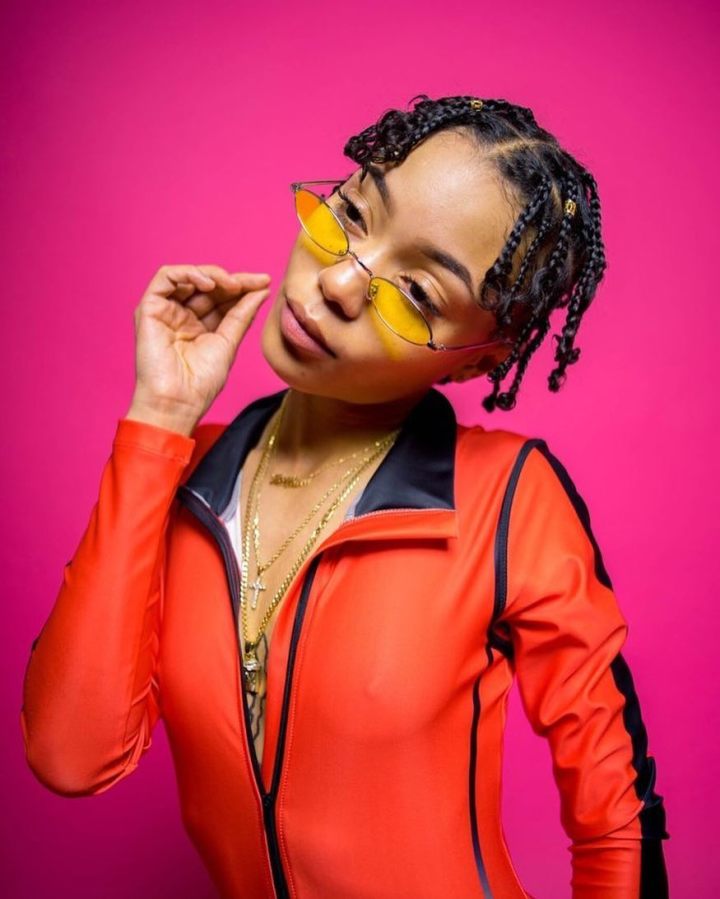 She flew the nest of her father rapper Benzino at the tender age of 16 to make a name for herself as an artist. The New Jersey native is now 21 and making waves with her gritty but fun rap style and her pretty tomboy aesthetic. Her best-known works are her mixtape EveryThingCoZ and "Huddy." Coi Leray has arrived!
Cupcakke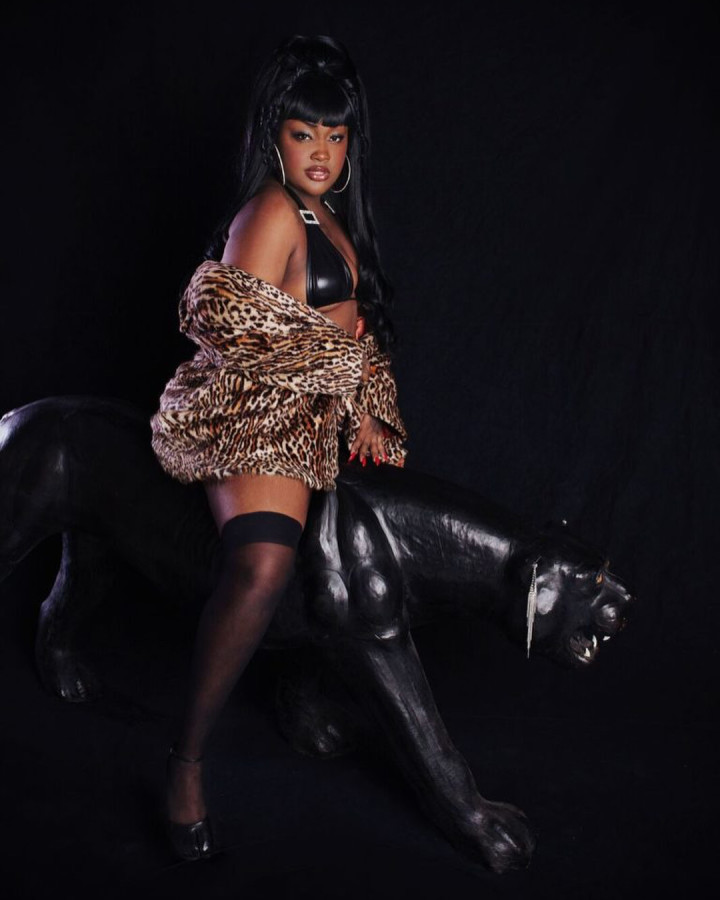 Cupcakke (21) from Chicago, Illinois rose to fame after her raunchy and clever songs and videos went viral. People were stunned by the sexual and graphic nature but realized she was being different and real about something most people partake in. Now that isn't the end all be all of her abilities, she speaks about LGBT rights, Women's rights, domestic abuse, and sexual abuse. She is unapologetic and taking the world by storm. Her best-known works are "DeepThroat" from her first studio album Audacious and her third studio album Ephorize. Cupcakke is the liberal and unafraid black woman artist the world never knew they needed and she is killing the game.
DaniLeigh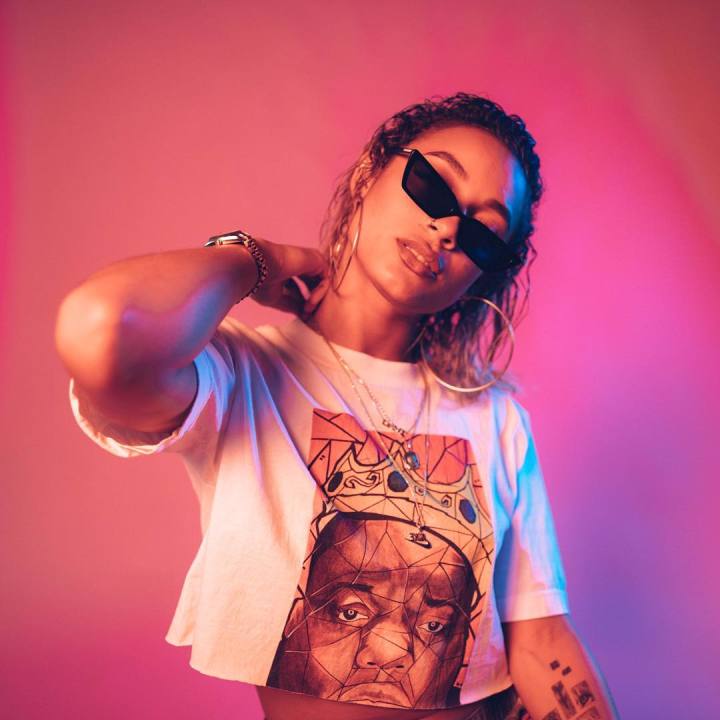 A 22-year-old dancer/singer from Miami, Florida who earned her big break when she had the pleasure of working with the late, great Prince for his video Breakfast Can Wait. She began to branch out from dance into music full force and was signed to Def Jam in 2017. She gained more popularity when she went viral this year when she was apart of the "Do the Shiggy Challenge/ Drake In My Feelings Challenge." Her best-known works are "All Day" and "Lil Bebe." DaniLeigh is the new "It Girl," she has the sound, the look, and the moves, don't sleep on DaniLeigh.
Denzel Curry
The 23-year-old rapper from Carol City, Florida who started his career apart of Raider Klan with SpaceGhostPurrp. He went solo in 2013 and his fame picked up when his song "Ultimate" went viral and eventually that had died down, but he did earn a spot on the 2016 XXL Freshman List. In 2018 he would double down on his abilities with his new album Ta13oo. He using his art to speak out on political and social issues but also making feel-good music. His best-known work is "Clout Cobain." Denzel Curry is creating a hardcore look and sound to fit his music and is ready to make his mark on the culture.
Doja Cat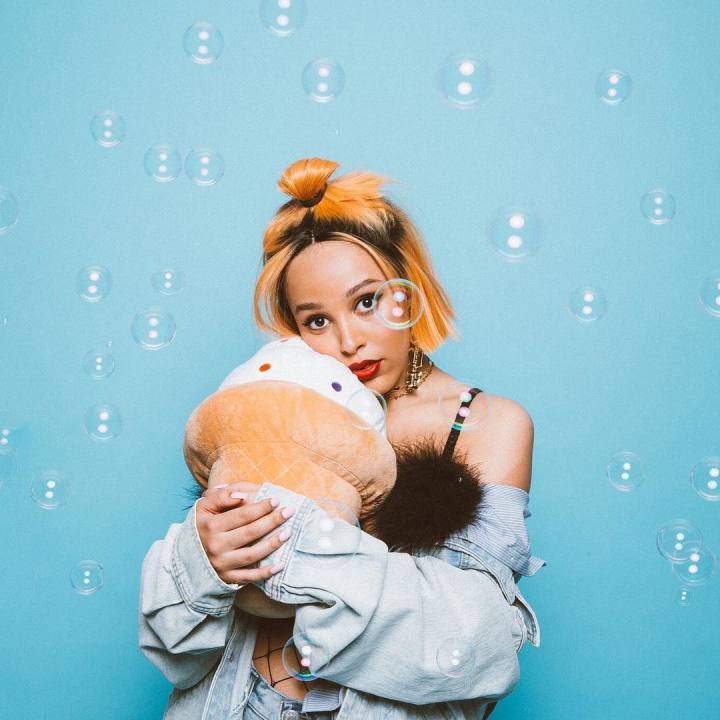 Doja Cat is a 22-year-old quirky and unapologetic artist taking over the R&B and Hip Hop scene. With songs like "Go to Town" and "So High," she has created a character that can't be held down. In 2018 Vibe Magazine called her an "18-year-old psychedelic artist." Four years later, she is still living up to that and then some especially with her newest song "Moo" a viral sensation inspired by memes and a fabulous cow suit that she sported in the infamous video as well as the Genius lyrical breakdown video. Doja Cat recently dropped her first studio album Amala (her birth name) and is currently touring. Doja Cat is moving up in the industry and moving to the beat of her own drum.
Ella Mai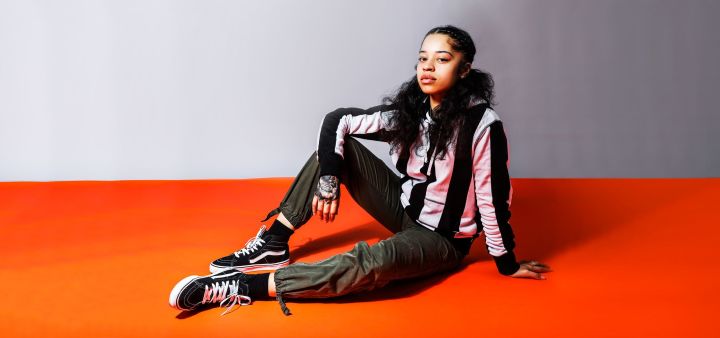 If you haven't heard of Ella Mai, let's just assume you don't listen to the radio, streaming services, watch TV, or use social media because her music is everywhere. Ella Mai (23) from London, England but grew up and attended college in New York City. She has the amazing R&B vocals and outstanding songwriting abilities that she has displayed from her EPs to her new self-titled album. Her Hit Single "Boo'd Up" stayed at #1 for sixteen weeks on the R&B/Hip Hop Air Play Charts breaking the record of Mary J. Blige and the record is currently 3x platinum. Her song "Trip" is currently at #1 on the R&B Billboard Charts. Ella Mai is taking the globe by storm.
Gemaine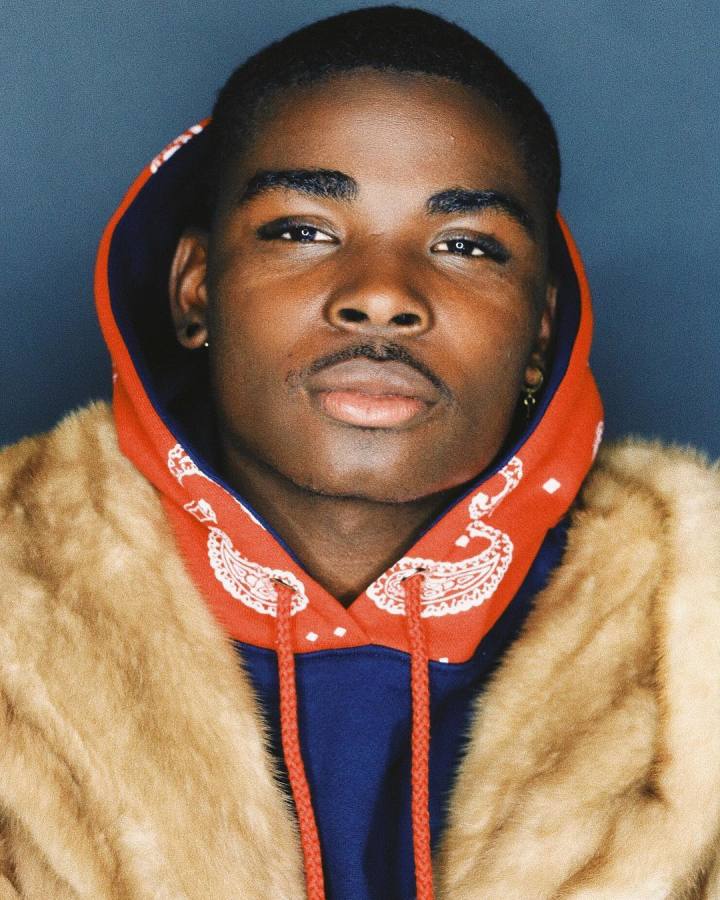 Gemaine Edwards is a 23-year-old singer from Compton that took from Vine (similar to Ar'mon and Trey and Summerella who are also on this list) and he created a lane for his voice. Gemaine has a classic R&B sound with a new era twist. He gives all the beautiful riffs and runs of a natural born singer but writes for the youth to vibe with. His first EP Curious in 2015 had over 4 million combined on all platforms. His new song "Lil Miss" is all over the mainstream radio and his New EP Shift is grown and sexy. Gemaine is the manpower we need in the resurgence of R&B and baby making music for the millennials.
H.E.R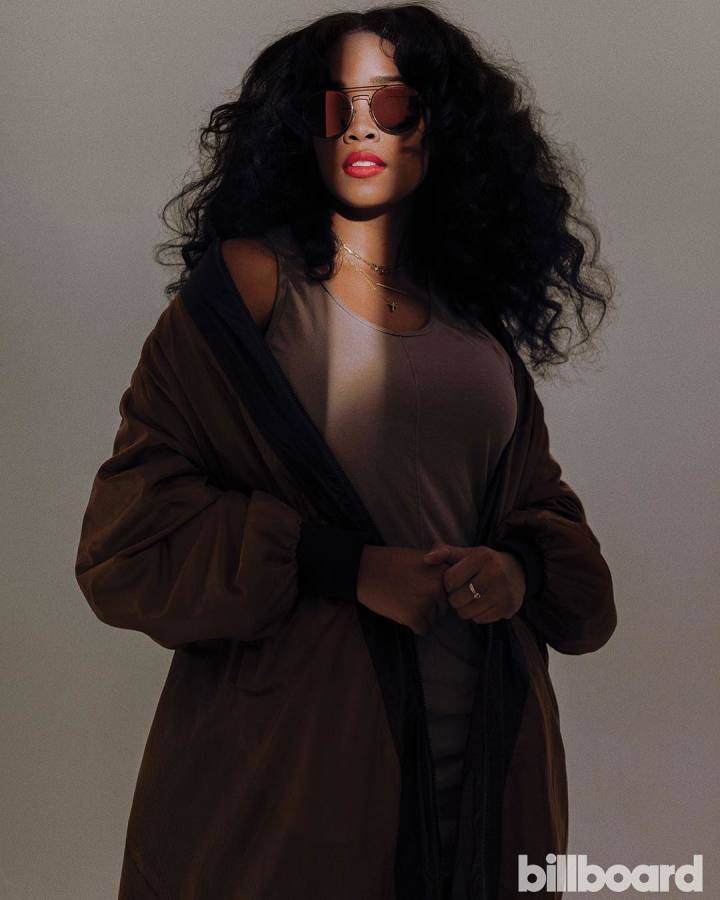 H.E.R is another artist that if you haven't heard then you must not be listening to anything in mainstream media or music. H.E.R has been singing and playing instruments since she was a young girl and at only 21 she has created a brand and a movement. She put out her extended plays without showing her face and it resonated so much with the masses. She helped people realize that focus should always be on the music and not the appearance of the artist. A message that can get lost in this world of IG models, surgically enhanced and overly buff bodies on musicians. On her newest EP, I Used to Know HER: The Prelude she proved she was versatile and a force to be reckoned with even more. H.E.R. song "Focus" peaked at number 7 on the R&B Billboard Charts. With big shades, bigger hair and beautiful voice she may look like she's hiding but her message is very easy to see.
JuiceWrld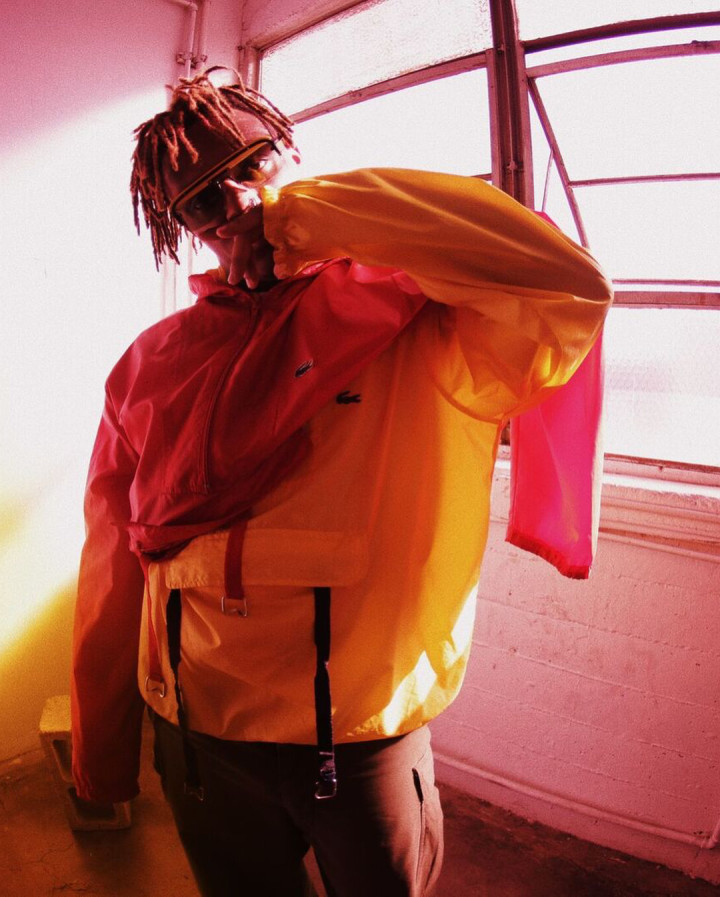 The 19-year-old Chicago rapper struck Platinum with his hit single "Lucid Dreams." Then he continued to bring emo-rap to the forefront with his album Goodbye & Good Riddance which spoke on the topics of drug abuse, heartbreak, and depression. JuiceWrld genre-defying music has touched many people, but all in all, he is still a rap artist and a gifted one. He has done several freestyles on different radio stations displaying his skills to be far beyond his years. JuiceWrld and Future have joined forces to create a mixtape titled Wrld on Drugs that is taking over the internet right now. JuiceWrld is taking over the Wrld! *Sorry I had to do it.
Kaiit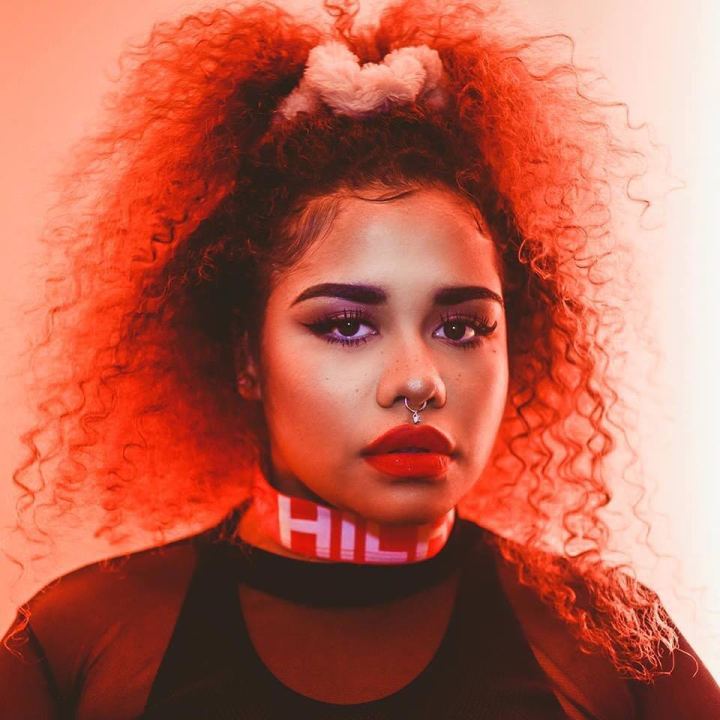 Kaiit (21) from Melbourne, Australia is a fairly new artist to R&B and Hip Hop, but she is on this list due to her amazing voice and outstanding rhymes. She is creating music for the realist in us all. Her song and video for "OG Luv Kush Pt 2" was an anthem for the culture. A culture that seems to be full of woke youth living in an urban environment. Her EP entitled Live from Her Room paints the picture of a young woman's everyday life and feelings in our world today. If you don't know her yet, get to know her she is the truth!
Kodie Shane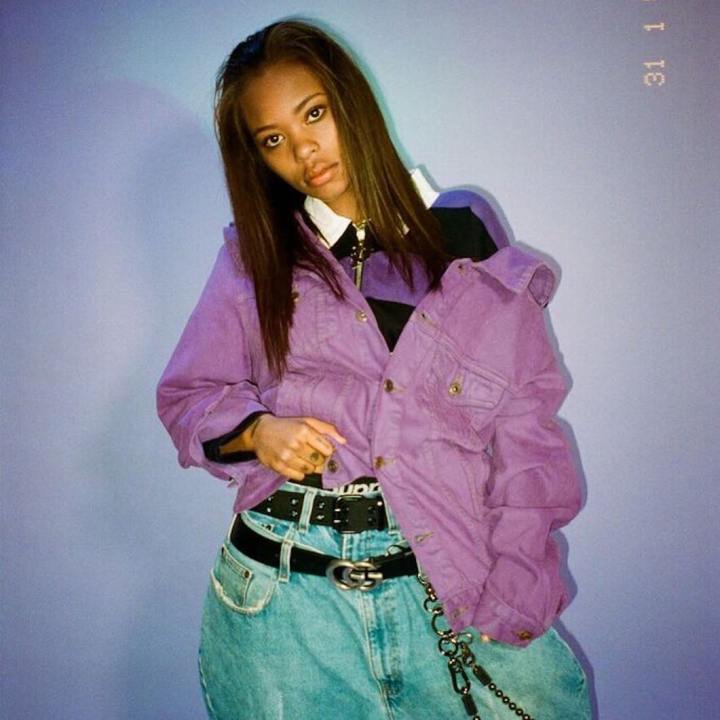 Kodie Shane (19) of Atlanta, Georgia is the first lady of Lil Yachty's The Sailing Team. She hit the scene at 17 with her trap ballad "Sad" about the end of a relationship and how she just longs to be in her feelings. She took a small break to truly find her self and her sound, but now she is back full force repping her sing-songy rap style, and being quirky and queer. She celebrates her individuality instead of hiding it and that's what makes her such a multi-dimensional artist. Her new EP Stay Tuned has features from the like of Lil Yachty, Rich the Kid, and Famous Dex and she also made an appearance on Step Up: High Water. She exudes great energy and is greatness in the making.
Landon Cube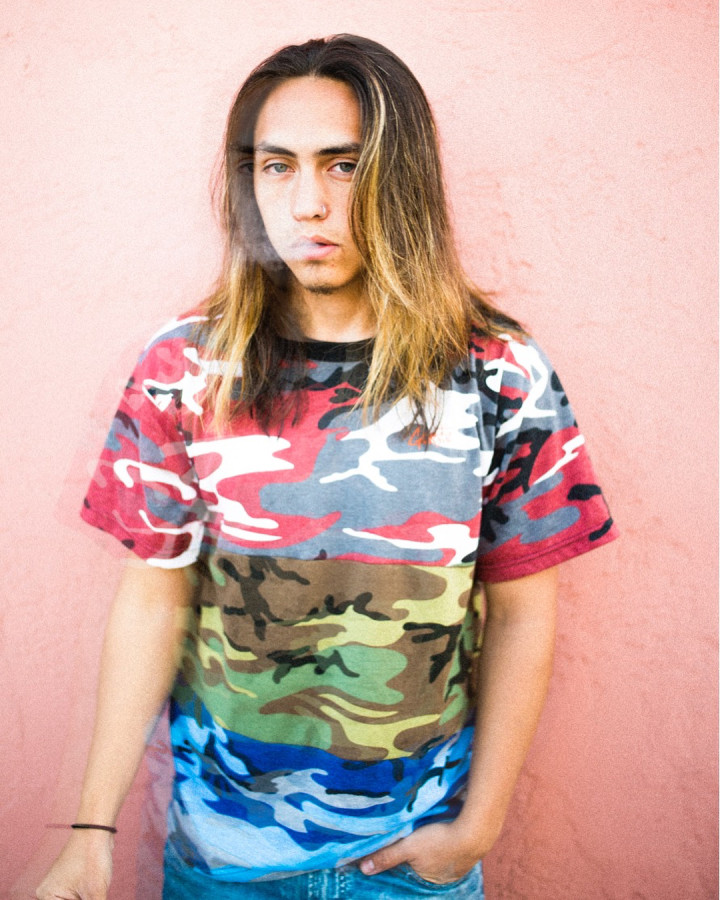 Landon is a 20-year-old singer-songwriter from Maryland. He is known for his top-charting features with Lil Skies, specifically Red Roses which peaked at 28 on the R&B and Hip Hop Charts. His potential goes beyond his features he fuses his rock and roll vocals and trap style lyricism into a perfect blend that makes him stand out amongst a sea of artist. Landon Cube's solo work is even more promising such as "18," "19," and "Beachtown." He has also collaborated with Yung Bans and YBN Nahmir who is also on this list. Landon Cube is the trap rap star with a ukelele, who would've ever guessed the world needed such a thing, but we definitely do.
Megan Thee Stallion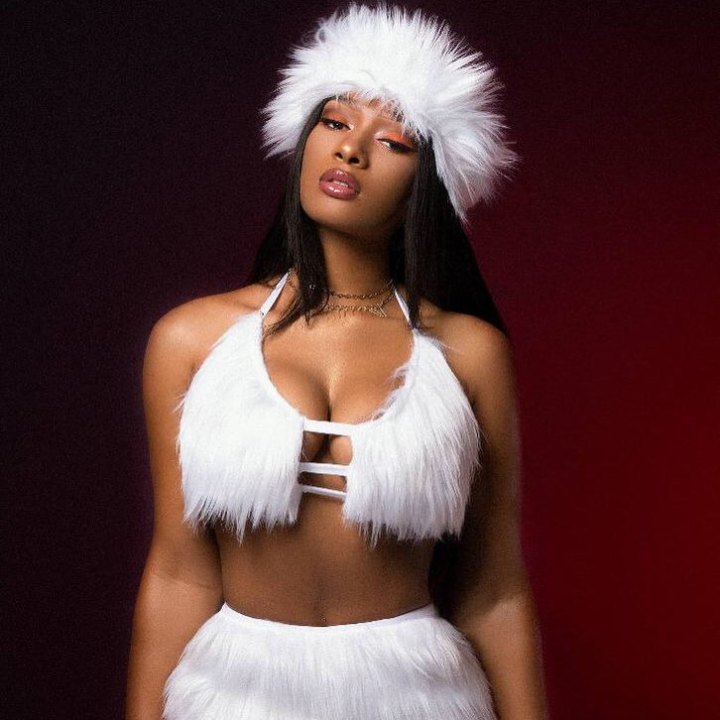 The 23-year-old Houston Native goes by many alter egos on her Tina Snow EP, but it's without a doubt she is a grown woman and isn't afraid to speak on who she is and what she wants. From first EP Make it Hot with songs like "Cocky Af" and "Stalli Freestyle" we learn she is not the one to be toyed with and that she exudes sensuality. She solidified this with her EP Tina Snow, where she further lets it be known she is a boss lady. She has an old school flow, but a new school presence. Megan Thee Stallion is definitely competition not just for female rappers but for the men too.
Queen Naija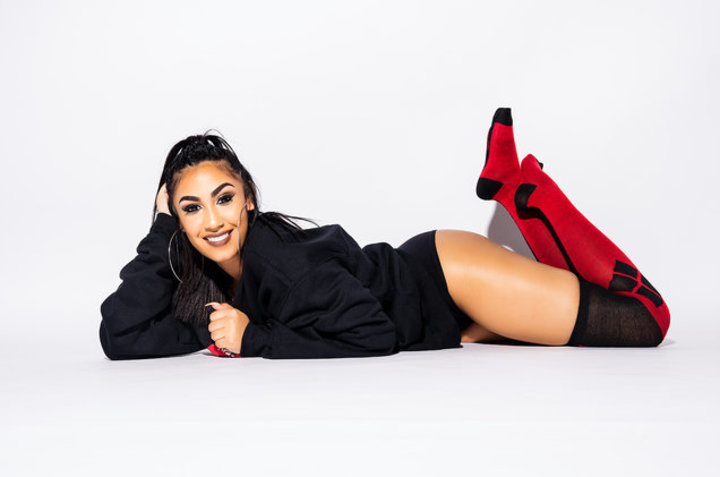 This 22-year-old singer-songwriter turned heartbreak and betrayal into a two radio hits and a career launchpad. Queen came from a well-known couples channel on Youtube Chris and Queen, but after the relationship went sour she went back full force into her first love which was music and she created the song "Medicine" which peaked at #3 on the Billboard R&B charts. She continued to make more of a name for herself with her self-titled EP which has received great critical reception and is the R&B and soul-infused EP many people needed in 2018. Queen Naija is a hardworking artist and proud mother of soon to be 2. She is proving to young women like her that they should never give up on themselves and that they are priceless. Queen Naija is really the voice of her generation.
Ravyn Lenae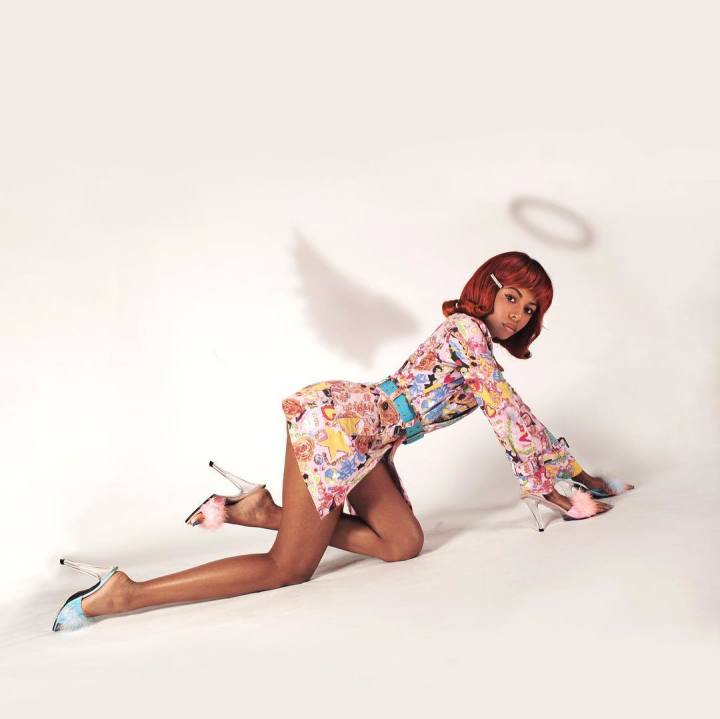 Ravyn Lenae (19) is a singer-songwriter from Chicago. She is known for her red hair and quirky high pitched vocal ability. She writes for the soul and her latest EP Crush is nothing short of greatness. She worked on her EP with Steve Lacy who is also on this list as a project to speak on the feelings of gaining confidence and growing older since her first EP Midnight Moonlight. She has toured with the likes of SZA and NoName and was listed by Rolling Stone as "10 New Artist You Need To Know." She is truly a gem, so if you haven't listened to her music please do because you are definitely missing out on some major artistry.
Rico Nasty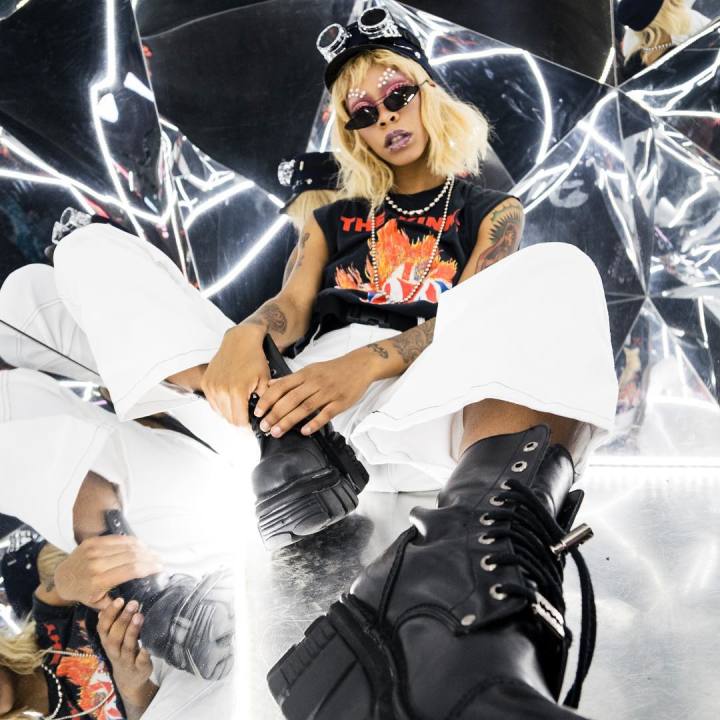 Rico Nasty is a rough around the edges rapper from Brooklyn, New York. She started making music in eleventh grade but took it more seriously after giving birth to her son at the age of 18. She released her latest EP Nasty under Atlantic Records and has been touring for the EP. Some of her top songs include "ICarly," "Smack A B*tch," and "Countin' Up." Rico Nasty is a force to be reckoned with.
Sabrina Claudio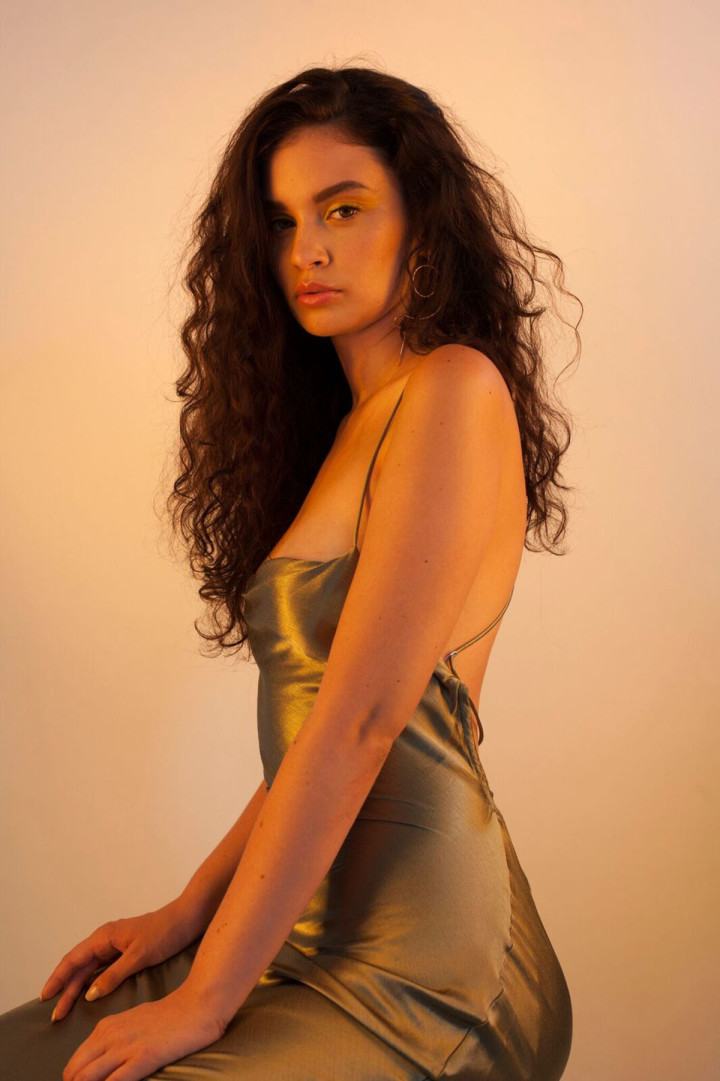 22-year-old Sabrina may seem odd to add on this list but her sound still counts as R&B, she's even featured herself on a few hip-hop songs and sung over boom bap beats before her rise to fame. She started off doing covers on YouTube and uploading songs to SoundCloud. This later skyrocketed her to the likes of the masses. She released her first EP in 2017 titled Confidently Lost, with the title track sweeping audiences in her allure and seductive vocal delivery. She went on tour with 6lack and has recently released her EP No Rain, No Flowers. She is now currently on the No Rain, No Flowers tour. She is putting her mark on the culture one sultry note at a time.
Ski Mask the Slump God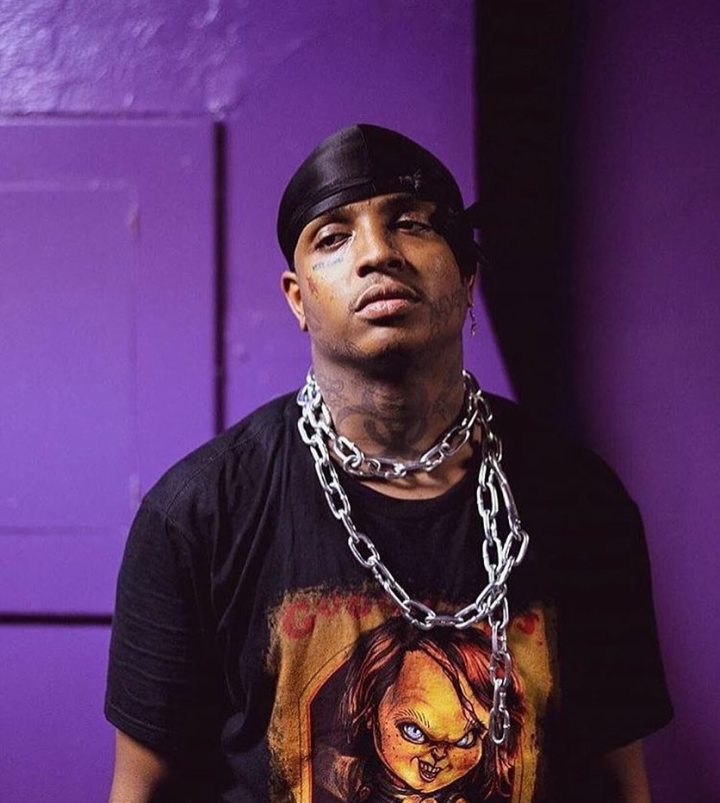 Ski Mask the Slumpgod (22) from Fort Lauderdale, Florida. He rose to fame in 2017 along with his late friend and fellow rapper XXXTentacion. Ski Mask rose to fame after his songs "Babywipe" and "Catch Me Outside" blew up creating commercial success for the rapper. His mixtape Beware the Book of Eli peaked at 50 on the Billboard 200 chart. He was apart of the "2018 XXL Freshman Class." Ski Mask the Slump God is on a roll headed straight to the top and isn't going anywhere anytime soon.
Steve Lacy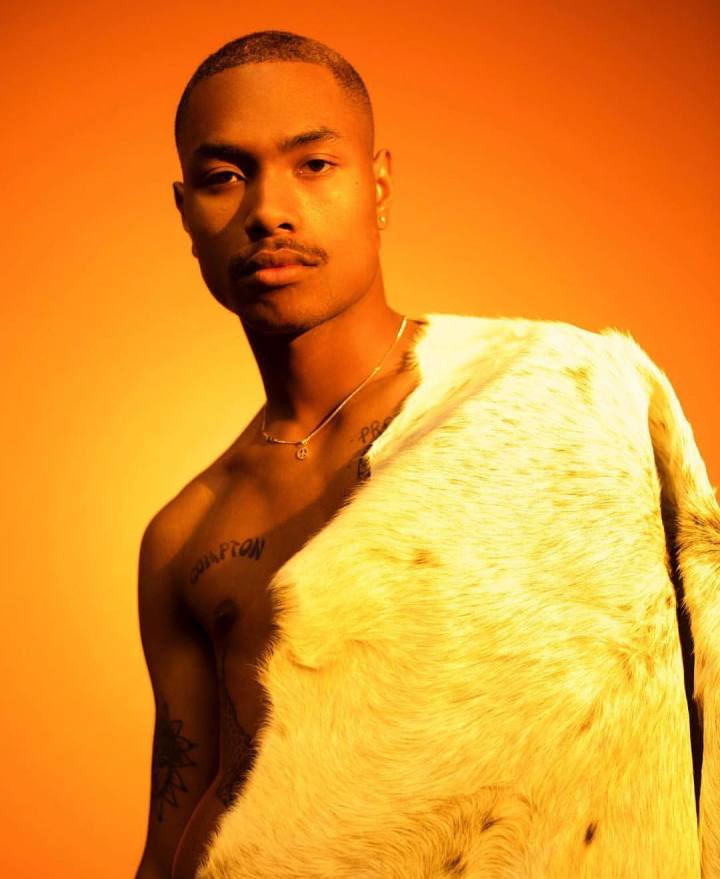 Steve Lacy (20) singer-songwriter and musician. Not only is he a stellar solo artist but he is the bass-guitarist for The Internet. He used his production skills using only his iPhone and his instruments to create the Grammy-nominated Ego Death at the age of fifteen. Then he recently produced Ravyn Lenae's Crush, The Internet's new album Hive Mind, and his EP Steve Lacy's Demo, He has also produced for Solange and the late Mac Miller. Steve Lacy is truly a legend in the making!
Summerella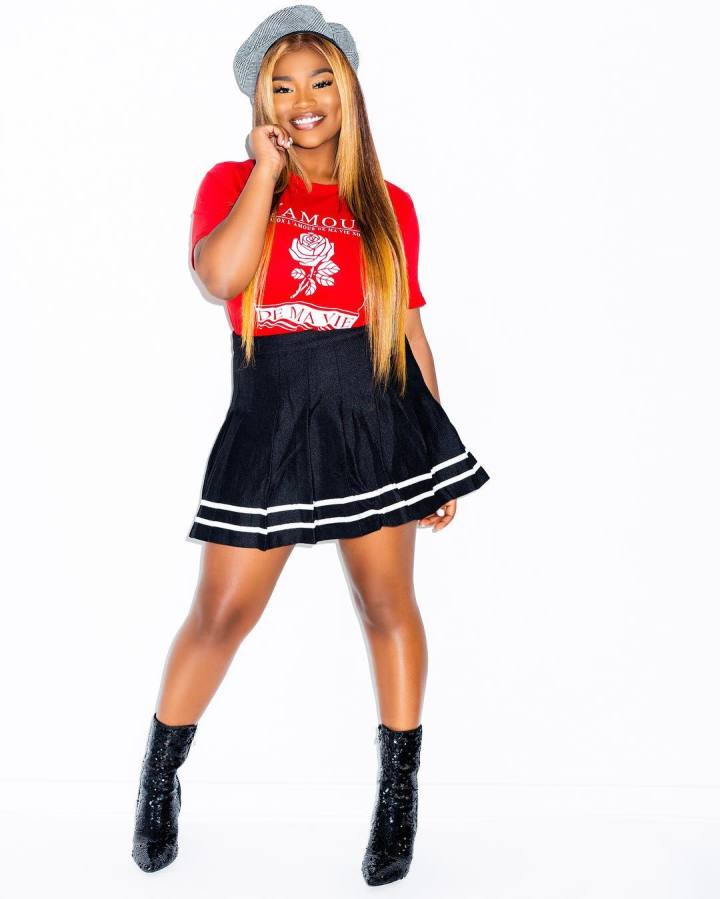 The 20-Year-Old went from Vine to YouTube to full-blown R&B musician. She was always noticeably talented from her 6-second videos on vines, but once she hit YouTube she took her music more seriously when she dropped her song "11-Something" which was a sexy ballad about longing for that certain someone to come by and give the business. She also was able to keep her humor; especially with her song "Ice Cream" where she gives the actual instructions to make ice cream and she even had a stint on the hit show "Wild n' Out." Now she is making bigger waves this year with her EP First Day of Summer which includes her most popular songs "Pretty B**tches in the Trap" and "Pull Up ft. Jacquees". Summerella is bound to take over the world of music, tv, and then some just watch.
YBN Almighty Jay, YBN Cordae, YBN Nahmir
Sidenote: YBN The Rap Collective was created over the internet and Xbox live. I counted them as separate artist but placed them together as well to diminish confusion.
YBN Almighty Jay (19) from Texas rose to fame shortly after Nahmir, His song Chopsticks went viral through World Star Hip Hop and then he continued to release songs such as "No Hook ft. Nahmir," "Off Instagram," and his most popular radio single "Two Tone Drip." He quickly fell out of the shadow of Nahmir with his wild antics and infamous relationship with Blac Chyna. He has own project on the way but has several dope tracks on the YBN Mixtape including "New Drip ft. Gucci Mane" and "Think Twice ft. Lil Skies and Nahmir." He has recently become a vlogger and his videos are very funny and let his fans get an inside look of who he is day to day. It's going to be hard not to notice Jay on his way to the top, he's definitely doing it big.
YBN Cordae (21) of the DMV seems to be the oldest and the wisest of the YBN crew. He did do two years at Townson University but dropped out once he realized he had a real future in creating his music. He had two successful mixtapes titled I'm So Anonymous and I'm So Anxious under his old name Entendre. After officially joining YBN he kicked down the door to the rap game by freestyling over Eminem's "My Name Is" and then he put out his first single "Kung Fu" and further showcased his versatility. Now, he has been working with the likes of Dr.Dre and Anderson Paak. This young man has been deemed the future of rap in such a short time frame. His song "Target" on the YBN Mixtape tells the tale of racial profiling mixed with a message to the haters. He recently freestyled in the BET Hip Hop Awards 2018 Cypher. Honestly, Cordae is about to blow up, so hating really won't stop someone with skills like his. Shine on King!
YBN Nahmir (18) of Birmingham, Alabama may be one of the youngest but very much so the leader of YBN. He started YBN as just a dream with his best friends YBN Glizzy and his late friend YBN Valley. He hit the scene with his hit song "Rubbin Off the Paint" that went viral on World Star Hip Hop and peaked at 46 on the Billboard Hot 100 and 17 on the Hip Hop/R&B Chart. This would catapult Nahmir into stardom. He went on to make another hit "Bounce Out With That." He was a "2018 XXL Freshman" and later began touring with G-Eazy and Lil Uzi Vert on the "Endless Summer Tour." The Entire YBN also headlined a mini-tour of Europe and will soon do the same in America. His most popular songs on the YBN Mixtape are "Nah For Real," "Porsches in the Rain ft. Almighty Jay," "Man Down ft. Chris Brown," and "Cake ft. Wiz Khalifa." He is young but a serious mogul in the making building his own team of diverse artist and looking to break into acting and clothing brands soon, watch out for what Nahmir and the rest of his rap collective have in store.