20 Songs You Might Not Know Were For a Broken Heart
Songs for When You're Sad, for When You're Angry, and for When You're Ready to Move On!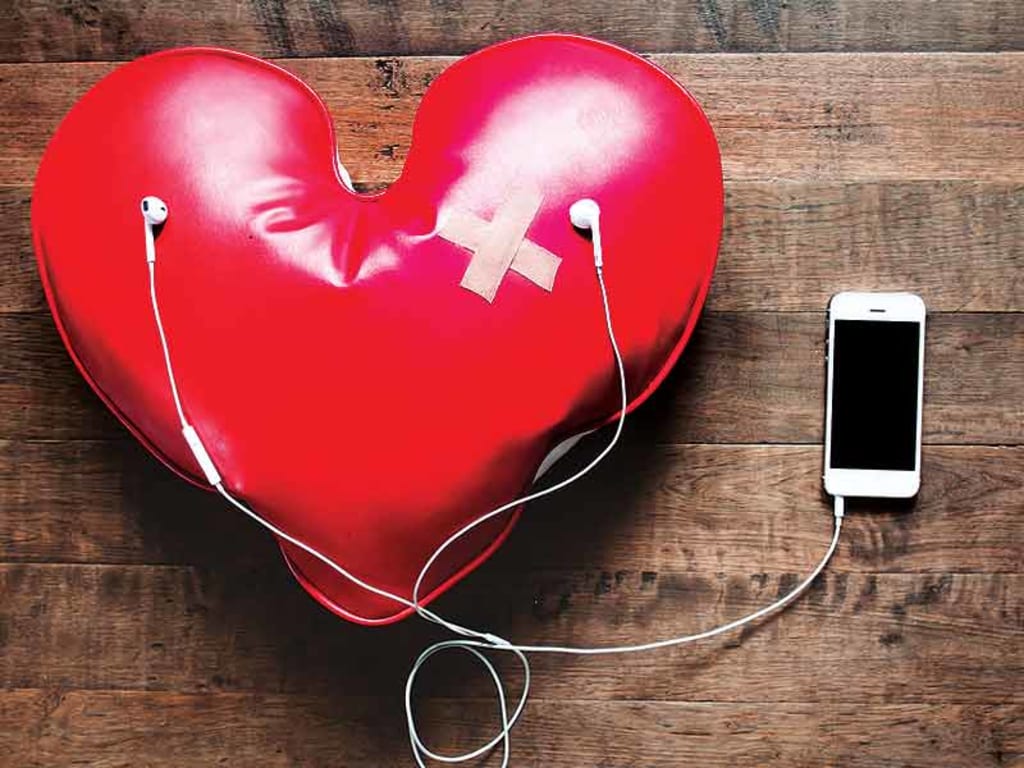 Music is medicine for the heart, soul, and most importantly the brain. Many moms play Mozart while their babies are still in the womb, and many teachers pay music to help their students learn and retain knowledge better. Stroke victims listen to classical or jazz music to increase the verbal memory and attention span. It's been said that music and math go hand in hand. Typically, those who play an instrument are pretty good at math. Music improves physical performance as well as attention and concentration. Relaxing music helps calm your body so you can sleep better. It helps people suffering from different diseases control erratic movements, and temper tantrums. Overall, I'd say music is pretty beneficial in every aspect of a persons life.
Music has proven to positively impact the brains functionality. Music can change your mood, enhance your learning experience, ward off the effects of brain aging, and more. Not only does music want to make you get up on your feet and dance, but it also is extremely beneficial for regular brain activity. Assuming all this is true (but really it is), the fact that music can change your mood means that certain songs can alter whether or not you are going to be happy, sad, excited, lonely, sweet, etc... Everybody listens to a wide variety of songs, but almost everybody listens to their favorite sad song playlist after a break up.
There's the stereotypical break up songs like "Need You Now" by Lady Antebellum or "Someone Like You" by Adele, "Don't Speak" by No Doubt, "Since You've Been Gone" by Kelly Clarkson, or my personal favorite "Before He Cheats" by Carrie Underwood. Then there's the sad love songs for those days you just want to cry like, "When You're Gone" by Avril Lavigne, "Yesterday" by the Beatles, "Jar of Hearts" by Christina Perry, or "What Hurts the Most" by Rascal Flatts. These songs are great, but oh so stereotypical. As someone who appreciates all kinds of music from rap to country to Disney to alternative, I have compiled a list of songs ranging from all genres that are good for those sad depressing days. Here's a list of 20 songs you didn't know were for a broken heart.
"Just My Soul Responding" by Amber Run
"What Have We Become" by The Sweeplings
"Words" by Skylar Grey
"Big Girls Cry" by Sia
"Reminding Me" by Shawn Hook ft. Vanessa Hudgens
"Too Good At Goodbyes" by Sam Smith
"Fire Away" by Chris Stapleton
"Naked" by James Arthur
"Make Me (Cry)" by Noah Cyrus
"When Someone Stops Loving You" by Little Big Town
"You Don't Know" by Katelyn Tarver
"I Fall Apart" by Post Malone
"Happier" by Ed Sheeran
"Stone Cold" by Demi Lovato
"What Sarah Said" by Death Cab For Cutie
"Crying In The Club" by Camila Cabello
"Dancing in the Dark" by Bruce Springsteen
"Unstoppable" by Sia
"Lonely Call" by Raelynn
"Scars to Your Beautiful" by Alessia Cara
Not that you're really in an enjoying mood since these are sad breakup songs, but just know that no matter what you listen to, someone or some song will always be there to pick you back up! Music helped me many a time when I was so low. It lifted my spirits and pulled me out of the dark hole I was in. I can't thank music enough for all that it's done for me. Whether I was playing an instrument or listening to the radio, music has impacted my life far greater than anything else has.
P.S. Song #1 is my FAVORITE :)
playlist
About the author
I'm an aspiring writer, music believer, food endulger, and lover of life here to share my own experiences, ideas, advice, and beliefs!