15th of June, 1978: 'Street-Legal' by Bob Dylan is Released
Happy 41st Birthday to Street-Legal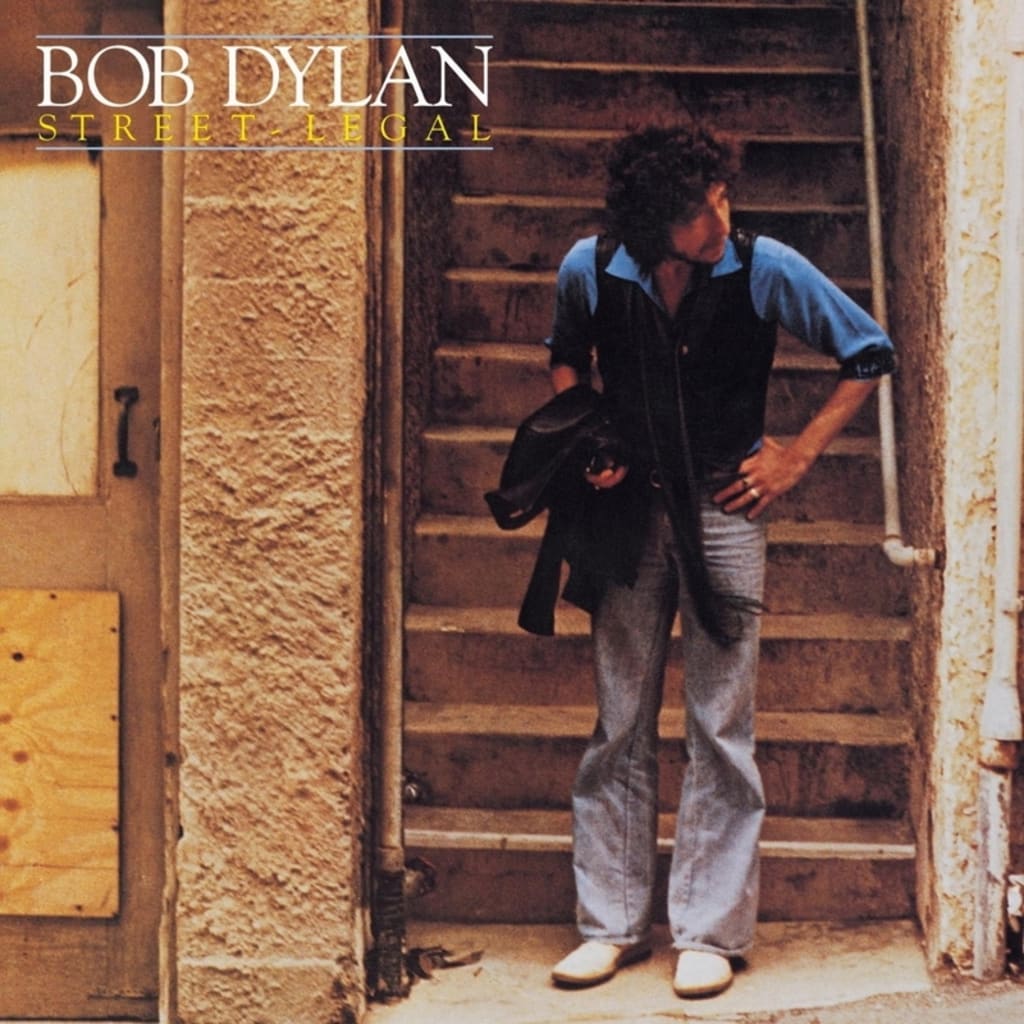 Street-Legal was an album released in 1978 and recorded in 1977, during Bob Dylan's marital problems with Sara Lownds. The album is different in the act of using female backing vocals and continues with the eery Mexican style sound found on Desire on some of the songs. However, there are some songs on the album that sound more like a mix between the gospel era and the album Desire - it may have marked Dylan's transition from one to the other.
Street-Legal was released after the famed "Rolling Thunder Revue" and before the famed Gospel Era and so, could in fact represent Bob Dylan's turbulent lifestyle in not having custody of his children, having divorced his wife - broken up with a new girlfriend (rumoured) and a number of other things that could've let him "find God."
Initially panned upon its release, Street-Legal is in my opinion, one of Bob Dylan's greatest albums and I absolutely love the sound on it. It goes from being eery to being thought-provoking and political, love songs and ballads colour the album and it is some of the best singing we've ever heard from the bard.
What we're going to do is have a look at five reasons we love Street-Legal and how it has endured so long under the radar as being placed between the two greats: the Divorce Era and the Gospel Era of Bob Dylan.
1. The Dark Sound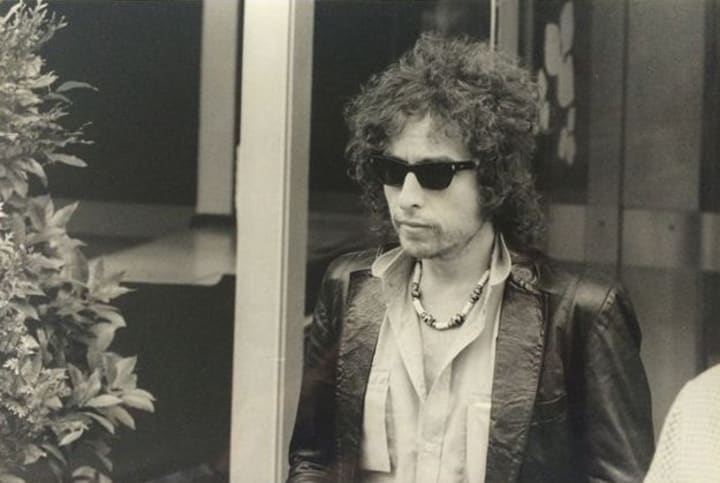 Personally, I love that dark and deep sound that is created by the atmosphere of songs such as Senõr. The way in which the opening to the song creates a very deep and meaningful atmosphere tinged by the darkness of the lyrics is absolutely beautiful. The vocals and the way the song builds up with that crescendo is a really musically great way to give the album some real great atmosphere. It's this atmosphere that I really enjoy on the album and it's like it was continued from the sound we hear on songs like Black Diamond Bay on Desire. But then again, the lyrics suggest it is moving towards a new era, could Street-Legal be an era all on its own?
2. An Introduction to the Gospel Era?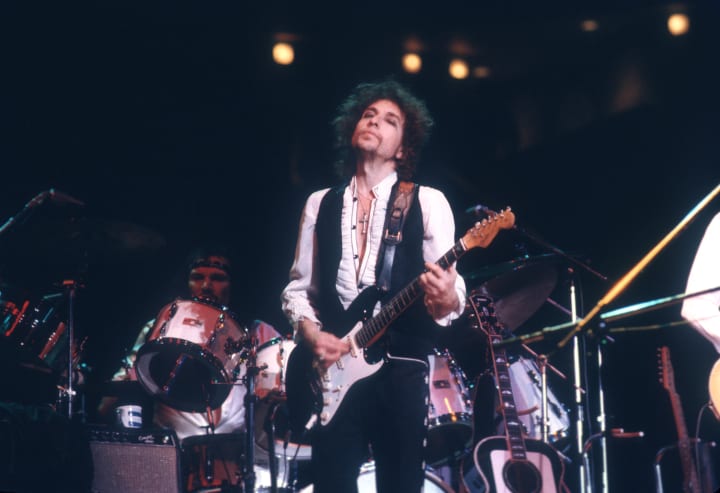 Could this be an introduction to the Gospel Era?
The lyrics of some of the songs suggest so. I mean I've always thought that the song No Time To Think has some religious undertones and definitely, the song Senõr has some real religious symbols. Just check out these lyrics:
"There's a wicked wind still blowin' on that upper deck
There's an iron cross still hanging down from around her neck..."
The opening to the song No Time To Think gives those same religious symbols, but through undertones as we've already established:
"In death, you face life with a child and a wife
Who sleep-walks through your dreams into walls.
You're a soldier of mercy, you're cold and you curse,
"He who cannot be trusted must fall.""
3. The Apocalyptic Lyrics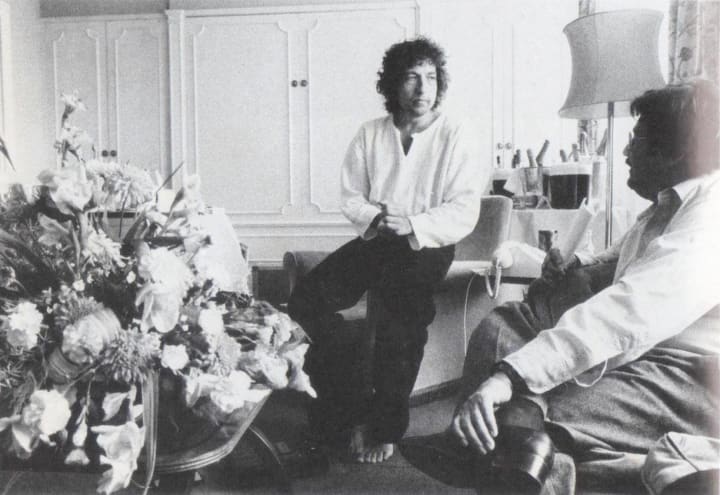 Something I've always loved about this album is that some of the lyrics sound so apocalyptic. The last verse of the song Changing of the Guards should be able to tell you that much:
"Peace will come
With tranquility and splendor on the wheels of fire
But will bring us no reward when her false idols fall
And cruel death surrenders with its pale ghost retreating
Between the King and the Queen of Swords."
I mean that's apocalyptic enough, and with the jazz instruments used on the album instead of the simple folk rock sound Bob Dylan is normally very used to - it just makes the song sound very dark, deep and almost visual. It's almost as if you can see the song happening because of how descriptive it is. You can see the story unfold.
Another thing apocalyptic about this is obviously, the song Senõr. It has something really dark and chilling about it, especially these lyrics:
"Señor, señor
Can you tell me where we're headin'?
Lincoln County Road or Armageddon?
Seems like I been down this way before
Is there any truth in that, señor?"
4. What Other People Said About the Era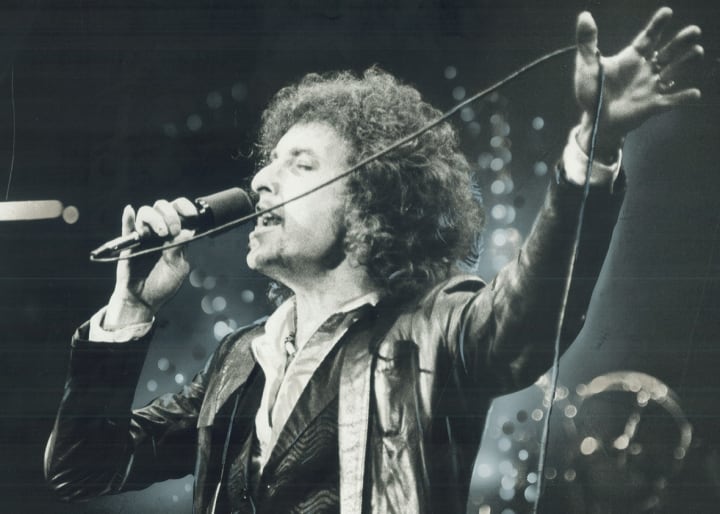 It's such an interesting era to read about and the way others talk about it is pretty brilliant. Just take a look at what Clinton Heylin, a Bob Dylan biographer, said:
"He began to impose a grander vision on whatever sound the Revue veterans had initially conceived. With his love of fatback R&B, it should have come as no surprise that he hankered after a band with a saxophone player and some female singers...the band he assembled in the two months before the 1978 world tour shares many similarities with the big band he had attempted to impose on Desire. The girls/sax/keyboards combination also reflected elements of the extravagantly presented shows Presley had been playing in the 1970's."
David Mansfield, the violinist for Street-Legal stated something about working on the album with Bob Dylan that I've always found really interesting:
"The biggest problem...was how it was recorded...with Bob getting impatient with the engineering assistants...baffling and checking levels and getting sounds in sync...and the recording crew just having to scramble to get mikes into place, and get something on tape, while we were playing the thing the few times we were gonna play it. Consequently, the music is very poorly recorded, but that stuff sounded marvelous in the room, tons better than Budokan. It really was sort of like Bob Dylan meets Phil Spector in the best way...as if it had [just] been recorded so the instruments sounded full and well-blended."
There is so much you can read about this era from people who were there because it has a huge cast of characters. From instrumentalists, to biographers to magazine journalists to backing singers and to record producers and beyond - everyone has some interesting story about the creation of Street-Legal.
5. Bob Dylan's 2nd Marriage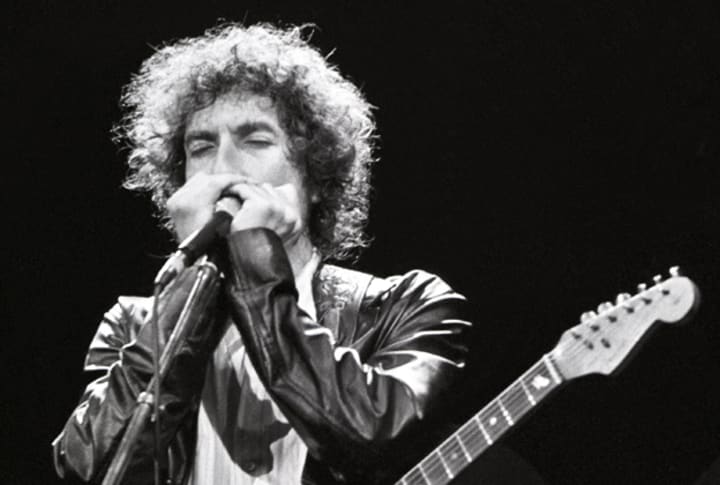 Bob Dylan remarried in 1986, but used his soon-to-be second wife, Carolyn Dennis, as a backing singer. Carolyn Dennis had also been the backing singer for Bruce Springsteen, Kenny Loggins and even for Michael Jackson. Bob Dylan used Carolyn Dennis as one of his backing singers for the album Street-Legal and for some future albums as well. Be that as it may, we can thank the blossoming romance for starting whilst they were singing together on Street-Legal.
Conclusion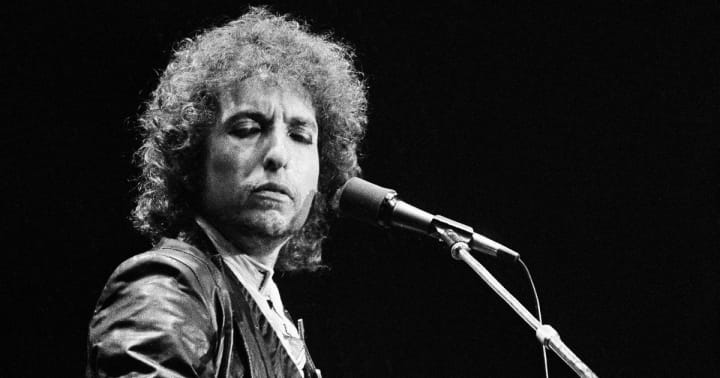 I definitely think that this album deserves more respect in Bob Dylan's discography and I have seen that people still pan this album for being a completely different sound for Bob Dylan. The thing is, Bob Dylan has changed his sound many times before and this was marking a brand new era and a brand new Bob Dylan - one which was starting new things after his divorce and possibly striking a romance with his soon-to-be second wife, Carolyn Dennis. I think that Street-Legal deserves an era all on its own because it seems to be in-between two great major eras for Bob Dylan and stands alone as bridging that gap between them; introducing us to the Gospel themes we'd see later on and being the last album to feature that Dark, Mexican sound from Desire.
I hope you enjoy listening to Street-Legal to celebrate!
About the Creator
Film and Writing (M.A)
150K+ Reads on Vocal
IG: @AnnieApproximately
Pronouns: (she/her/hers)
Reader insights
Be the first to share your insights about this piece.
Add your insights