10 MORE Modern Thrash Bands to Check Out
Still Thrashing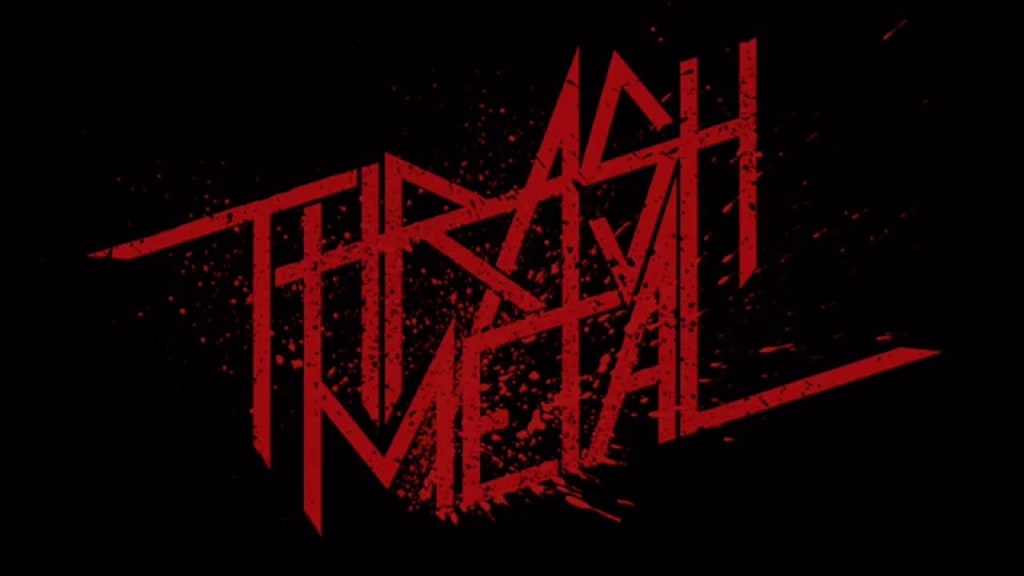 As you've probably guessed, I love thrash. What I love even more is finding wickedly awesome bands and advocating them. When I published my first article late last year, I received a lot of feedback about bands that weren't included on the list. I'll be honest with you, some of those bands I did want to include on the list but at the end of the day, I could only pick 10. After a few months of scouring the web and with much deliberation, I was able to compile 10 more bands that I not only felt kicked ass, but also kept moving thrash forward. Without further delay, let's go ahead and jump in.
#1 Bio-Cancer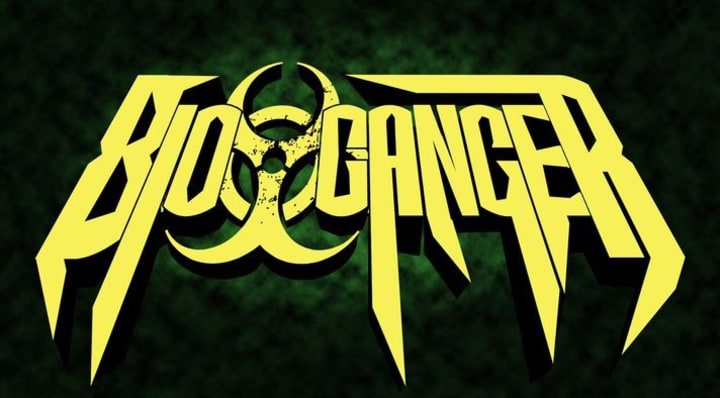 Formed in 2010, Bio-Cancer is the spark that ignited the Greek thrash revolution. After a couple of years solidifying their sound and lineup, the band released the aptly titled Ear Piercing Thrash in 2012. Regarded as an instant classic in the thrash community, it didn't reinvent the wheel so much as it took it and bashed in listeners heads with unpredictable, savage tracks like "Your Punisher", and "Anthem of Violence". In 2014, the band signed with Candlelight Records and released their major label debut Tormenting the Innocent in 2015. With stellar tracks like "Bulletproof" and "Boxed In", Tormenting the Innocent put European fans on notice, resulting in tours with Immolation and Origin giving the band further exposure. In addition to an appearance at this year's Bloodstock Festival, Bio-Cancer will be touring Europe with the fabled Voivod this fall, ensuring that 2018 will be a busy year for Bio-Cancer.
Discography:Ear Piercing Thrash (2012)Tormenting the Innocent (2015)
"Bulletproof" music video (courtesy of Bio-Cancer)Bio-Cancer social media
#2 Birth A.D

Do you love thrash but find the "Bonded By Blood" mentality to be a bunch of contrived bullshit? Birth A.D. is the band for you. Hailing from Austin, Texas, the band formed in 2008 with the goal of injecting a new strain of ferocity into their crossover influences. The band gave listeners a taste of things to come with their 2009 E.P. Stillbirth of a Nation. A blistering 20 minutes of pent-up aggression, the band isn't bashful about letting the listener know about what's pissing them off on tracks like "Cause Problems", "Failed State", "Kill Everybody", and "This Scene Sucks". Signing to Unspeakable Axe Records, the band expanded their anger on 2013 release I Blame You. In addition to featuring tracks from the E.P., I Blame You adds further fuel to the fire with "Burn L.A", "Short Bus Society", and "Popular War" being key additions to Birth A.D.'s repertoire. If you like your thrash anti-social and politically incorrect, Birth A.D. will make a valuable addition to your playlist.
Discography:Stillbirth of A Nation E.P. (2009)I Blame You (2013)
"Burn L.A." music video (courtesy of Birth A.D.)Birth A.D. social media
#3 Condition Critical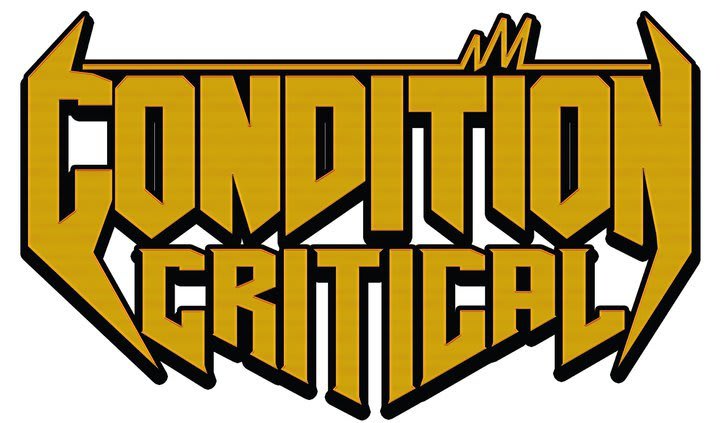 Disciples of the hard-hitting east coast sound, New Jersey's Condition Critical has been a consistent presence in the world of thrash since their formation in 2010. Fans first became aware of the band with 2013's Operational Hazard, a solid 30 minutes of gross tales from medical science's gruesome underbelly. After recruiting vocalist/guitarist Ryan Taylor in 2015, the band released Extermination Plan in 2016. Standout songs "Interminable Surgery", "Intravenous Mutilation", and "Voluntary Disfigurement"(featuring appearances by Lich King's Tom Martin and Warbringer's John Kevill) gives listeners plenty of opportunities to headbang themselves silly. Condition Critical will be heading to Europe later this summer and will be performing at this year's Full Terror Assault festival shortly after their return, giving fans around the globe the chance to catch them live.
Discography:Operational Hazard (2013)Extermination Plan (2016)
"Intravenous Mutilation" music video (courtesy of Condition Critical)Condition Critical social media
#4 Condor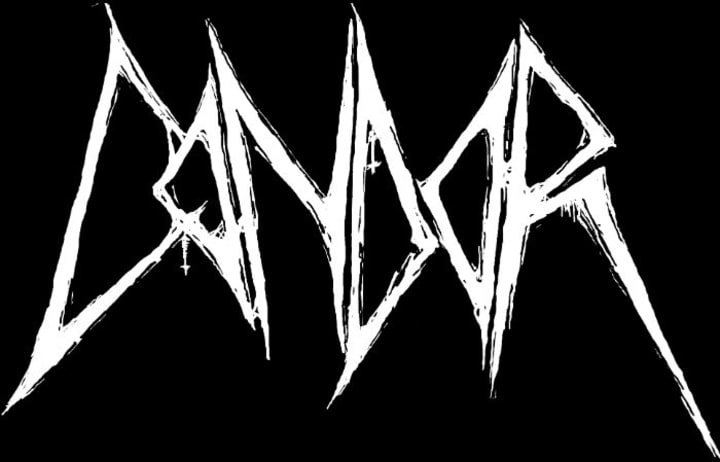 Getting together in 2009, these Norwegians took advantage of their pedigree and hit the ground running. Their 2013 self-titled debut gave fans a much-needed dose of molten metal to contrast with their icy origins. Things only got better with their 2017 release Unstoppable Power. Filled with hellacious tracks like "Riders of Violence", "83 Days of Radiation", and "Horrifier", Condor is indeed an impressive bird for thrash fans. Unapologetically low-fi and unrelentingly extreme, Condor is a band to keep an eye out for in the coming years. In spite of currently being inactive, one can only imagine that these card-carrying members of the Kolbotn Thrasher's Union will produce several more expertly crafted albums.
Discography:Condor (2013)Unstoppable Power (2017)
"Prophecies of Death and Destruction" song trackCondor social media
#5 Distillator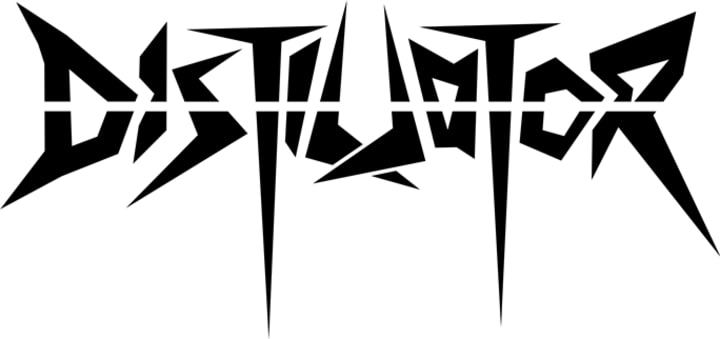 Delivering a deadly first strike with 2015's Revolutionary Cells, this Dutch three-piece quickly found themselves touring Europe supporting legendary bands such as Testament and Anthrax. In addition to tours with Pestilence and Vektor, Distillator played on the 21016 voyage of the 70,000 Tons of Metal Cruise. The band accompanied these impressive feats with 2017's Summoning the Malicious. Just shy of 40 minutes, you'd be hard-pressed to find a finer exercise in technical insurgency with songs like "Mechanized Existence", "Estates of the Realm", "The King of Kings", and of course the title track. In terms of current activity, the band recently released a split with German thrashers Space Chaser and will be rampaging across their native Netherlands with Evil Invaders this November.
Discography:Revolutionary Cells (2015)Summoning the Malicious (2017)Split w/Space Chaser (2018)
"Perceiving Presence" music video (courtesy of Distillator)Distillator social media
#6 Droid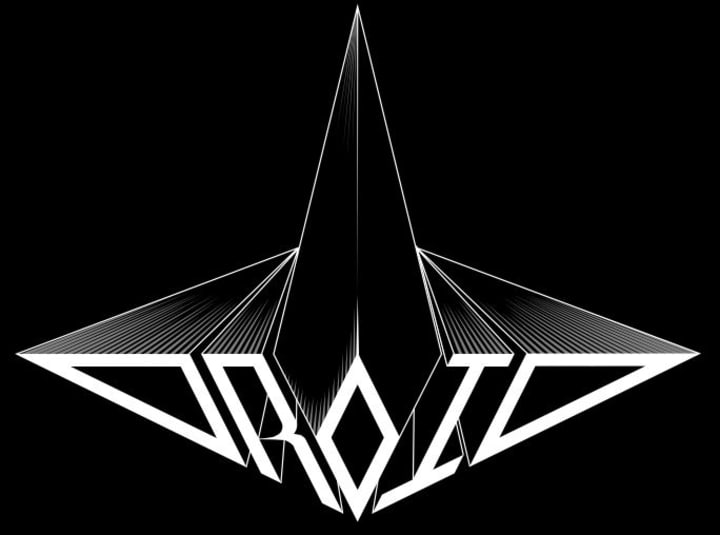 Another three-piece, these Canadians are arguably one of the most interesting bands in metal. Forming in 2012, the band soon had a couple of demos under their belt that would evolve into their 2015 E.P. Disconnected. Punky and progressive, fans got a taste of their adventurous space thrash on tracks like "Cosmic Debt" and "Far Reach". Droid was soon at work crafting their debut L.P., which manifested in 2017's Terrestrial Mutations. In addition to updating "Cosmic Debt", new songs "Suspended Animation" and "Abandoned Celestial State" send listeners on a labyrinthine journey throughout the multiverse. As with most bands in this article, Droid performs actively in their home communities but recent social media posts indicate that the band will be taking a break from gigs to work on their next album. Due to popular demand, the band will be releasing a vinyl pressing of Terrestrial Mutations which can be pre-ordered through Shadow Kingdom Records. If you like your thrash out of the box and out of this world, you'd be cheating yourself to miss out on Droid's brand of high concept sci-fi rigmarole.
Discography:Disconnected E.P. (2015)Terrestrial Mutations (2017)
"Suspended Animation" song track (courtesy of Nightbringer Productions)Droid social media
#7 Game Over

Ever wondered what kind of sounds you would get if you exported Bay Area influences to Ferrara, Italy? On the off chance that you answered "yes" to that question, Game Over has you covered. Their 2012 LP For Humanity caught the attention of Italian label Scarlet Records, a partnership that continues to this day. The band kicked things into second gear in 2014, releasing Burst Into The Quiet and embarking on their first European tour. Hitting full throttle with 2016's Crimes Against Reality, the proceeding tour cycle took them to North America and Asia. With well thought out musicianship on standout songs "With All That Is Left" and "Gates of Ishtar", it should come as little surprise that the band increased their exposure. Not a band to rest on their laurels, they kicked off 2017 with their E.P. released Blessed Are The Heretics followed by Claiming Supremacy that November. Showcasing a beefier sound as evident in lead track "Last Before The End", Game Over has hit their prime and they know it.
Discography:
For Humanity (2012)Burst Into The Quiet (2014)Crimes Against Reality (2016)Claiming Supremacy (2017)
"Last Before The End" music video (courtesy of Scarlet Records)Game Over social media
#8 Strike Master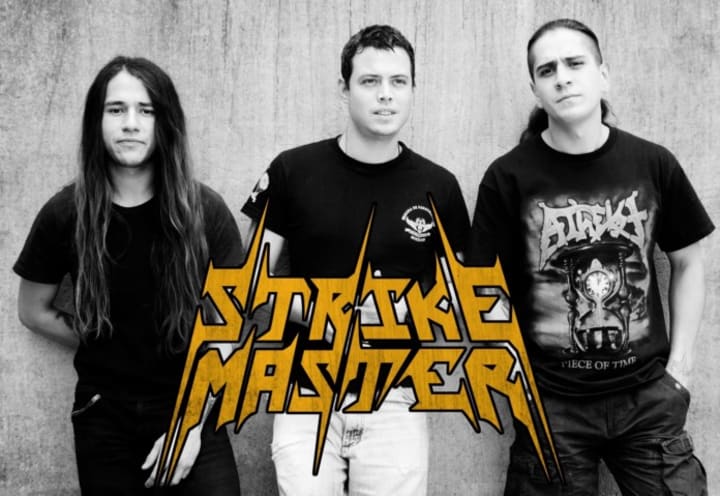 For our next entry, we'll head to Mexico City to take a look at the longest-running band on the list. Possibly thrash's best-kept secret, Strike Master formed in 2005 and released debut L.P. Up for the Massacre the following year. The band struck again in 2009 with Vicious Nightmare and in 2011 with Majestic Strike. In 2017, the band re-released their debut album under the U.F.T.M. banner, giving new fans a chance to check out modern versions of classic ragers like "Merciless Machine" and "Suicidal License". This proved to be a taste of things to come as they released their self-titled fourth album later that year. Applying generous doses of spastic outrage and slightly altering thrash's chemistry on songs like "Urban Phantasms" and "The Mortarist", Strike Master is an album that reinvents the wheel because it isn't trying to. If your a U.S. fan and can make it to California, let me know how their performance was at the recent Los Angeles Strikefest, which take place around the time of this article's publication.
Discography:
Up for the Massacre (2006)Vicious Nightmare (2009)Majestic Strike (2011)U.F.T.M. (2017)Strike Master (2017)
"Urban Phantasms" song track (courtesy of Strike Master)Strike Master social media
#9 Tantara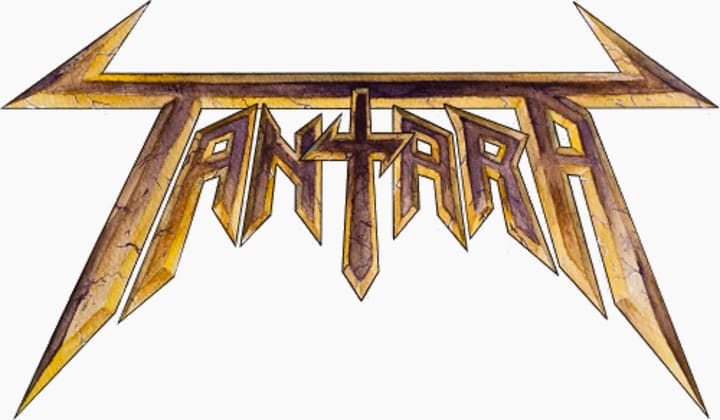 For our penultimate entry, we'll return to Norway to take a look at a band whose origins can be traced back to a talent show. After giving their high school a good old fashioned thrashing, drummer Stian Sannerud and vocalist/guitarist Fredrick Bjerko formed Tantara proper in 2009. Fans first got a taste of the band with the 2010 three song E.P. Human Mutation. Catching the attention of Indie Recordings, Tantara released Based on Evil in 2012. In addition to featuring songs from their previous E.P., the band makes good use of their Bay Area influences on tracks "Mass Murder" and "Prejudice of Violence". 2018 is shaping up to be a great year for the band, they will be releasing album number two, Sum of Forces this September, which can be pre-ordered through the band's Big Cartel page. If you can't wait until September, lead single "Punish the Punisher" will keep you raging all summer long.
Discography:Based on Evil (2012)Sum of Forces (2018)
"Punish the Punisher" song track (courtesy of Indie Recordings)Tantara social media
#10 Toxic Ruin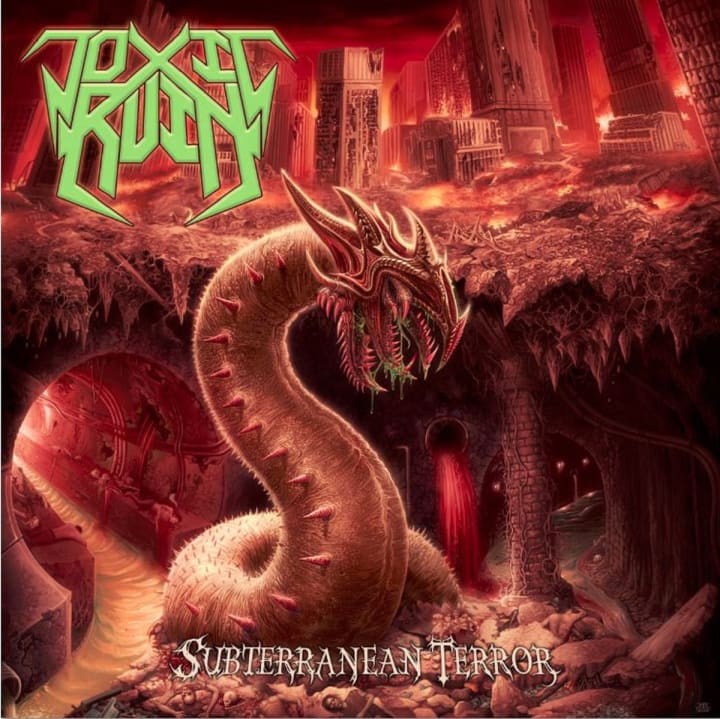 Originally formed in 2010 as The Ruin, these Sheboygan natives underwent a name change in 2014 and decided to go full on thrash. The fruits of this labor manifested with 2016's Subterranean Terror, exposing thrashers to a hungry band armed with ripping tracks "Immolation", "Seat of Corruption", and of course, you guessed it the title track. Over the years, the band has developed quite a following in their home state of Wisconsin and will be touring throughout the Midwest with fellow Wisconsinites Casket Robbery and making an appearance at Full Terror Assault later in the summer. If you're unable to catch them live this summer there's no need to worry as the band has plans to release an E.P. before summer's end. Though Toxic Ruin may be a name that's familiar only to the most hardcore of thrashers, their diligence and work ethic guarantees that it's only temporary.
Discography:Subterranean Terror (2016)
"Immolation" music video (courtesy of Toxic Ruin)Toxic Ruin social media