10 Greatest Cover Songs by Bob Dylan
Yes, the God of Folk covered songs by other artists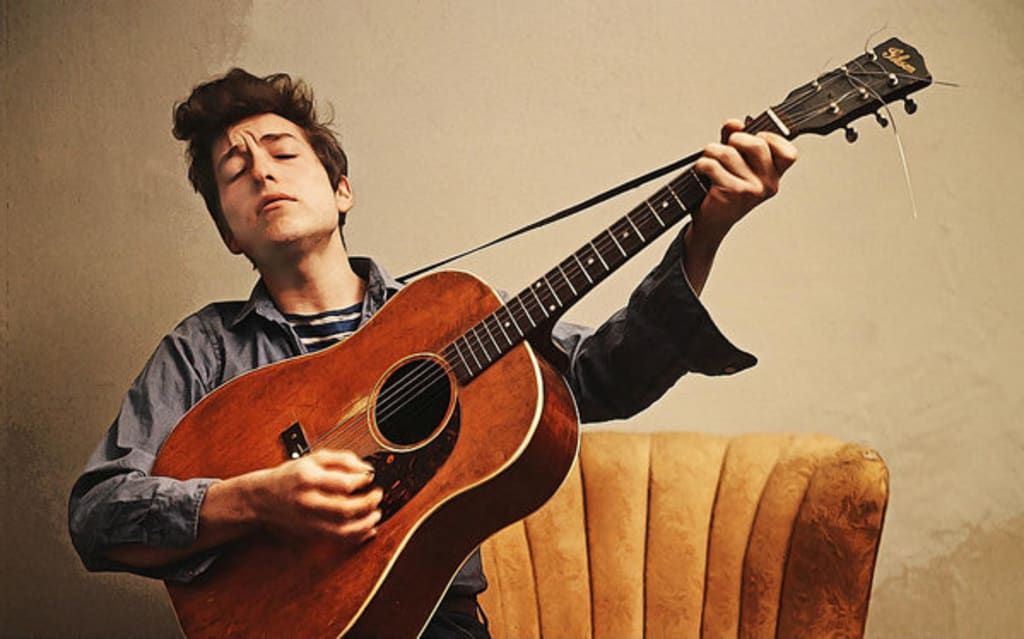 Bob Dylan is normally known as the greatest songwriter who has ever lived and, well, that is correct. But that doesn't mean he doesn't like to experiment with the songs of other artists from time to time, sometimes changing them to suit him. There have been many on many different albums and in many different eras in which Bob Dylan has covered another artists song and sometimes, better than the original.
There have also been many artists who have covered Bob Dylan's songs, normally to not much avail unless your name is Nina Simone (as her version of Dylan's "I Shall Be Released" is actually better than his, sorry Bob...). But, you can guarantee that the vast majority of Bob Dylan's own catalogue has been attempted by every "edgy" artist out there trying to prove they sing something that's actually got some good writing. But, it's when Bob Dylan covers another artist's songs that really puzzles us Bobcats.
Why does it puzzle us? Well, we're not only pretty sure that Bob Dylan could write something better, but we're also thinking about where this fits into the Dylan timeline. Why did he cover it? Was there any significance? What now? Will he cover anything else by that artist or is it just a one-off?
Well, whatever it is—it's been great listening to Dylan's covers of other artists' songs and now, it's time to count down the top ten!
10. "Blue Moon"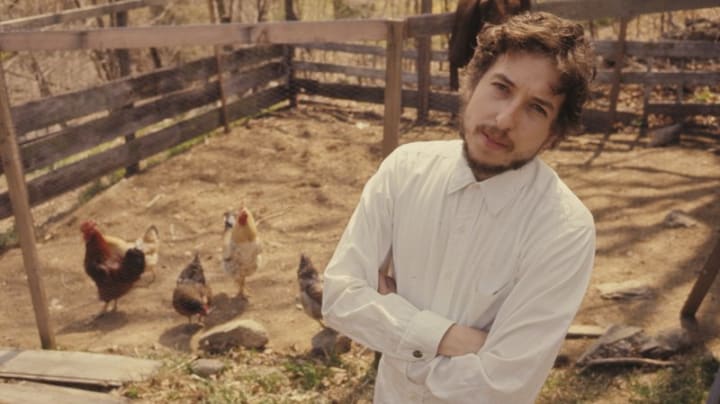 Bob Dylan's version of "Blue Moon" is surreal. His voice is so very country and he croons out these very perfect verses. Written first in 1934, it has been covered by Billie Holiday, Elvis Presley, The Marcels and so many more artists. My personal favourites are the versions by Bob Dylan and Billie Holiday. Bob Dylan's version is incredible and you definitely need to hear it.
9. "Can't Help Falling in Love"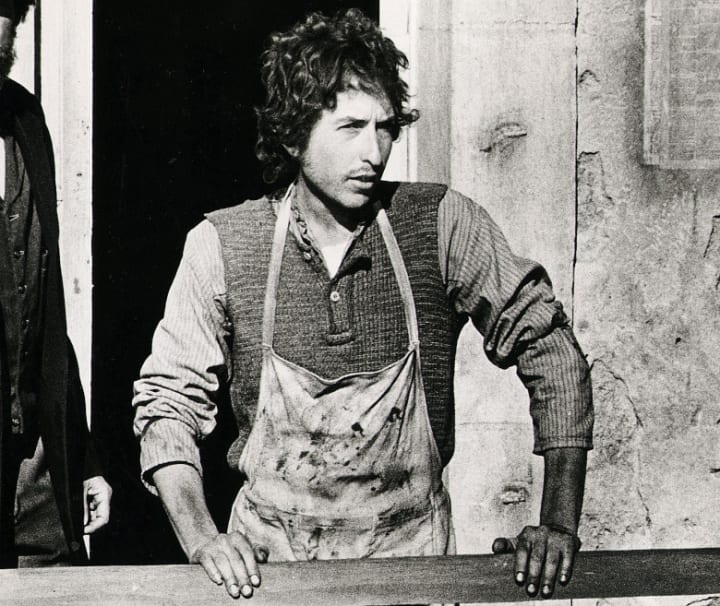 Bob Dylan covered this Elvis Presley classic in 1973 on his album Dylan. Originally, the song was written for Elvis Presley and his album Blue Hawaii (1961). I believe that this song is Bob Dylan trying to cover something that he probably wouldn't have chosen if he had a collection of Woody Guthrie songs given to him alongside it. Dylan's crooning on the Elvis Presley song has become one of the greatest known covers of the classic and has also become one of Bob Dylan's own greatest love songs.
8. "Belle Isle"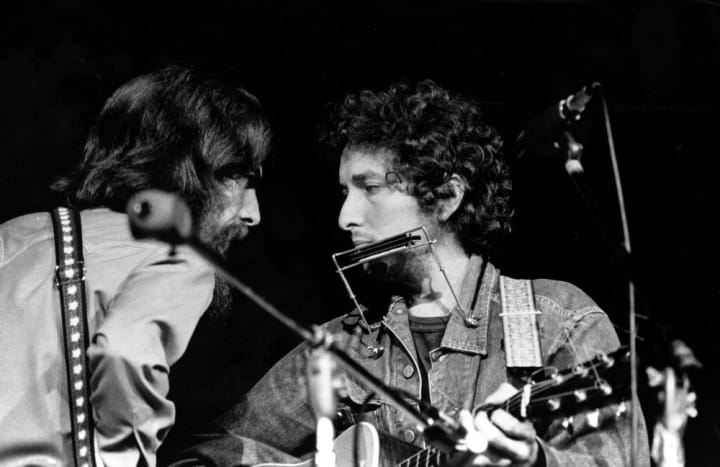 "Belle Isle" is a traditional folk song that Bob Dylan covered on his controversial album Self Portrait. I feel like this is one of the album's better songs though, it's a good album and you guys are just mean. "Belle Isle" has some incredible storytelling lyrics—actually so much so that a lot of people were fooled into thinking it was written by Bob Dylan.
7. "Old Black Magic"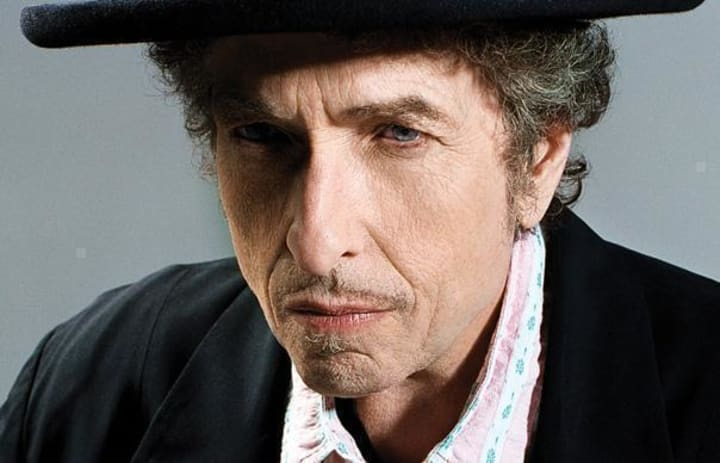 Written by Harold Arlen and Johnny Mercer in 1942, the song was recorded by the legendary Frank Sinatra. Since Bob Dylan started exploring the jazz catalogue in his 21st Century albums, he also managed to cover this song on his album Fallen Angels. It's also been done by the likes of Judy Garland, Sammy Davis Jr., Ella Fitzgerald, Bing Crosby and so many more. But, apart from all of those, I love Bob Dylan's version—his voice sounds so mellow and yet so mature. He really is a great singer.
6. "The House of the Rising Sun"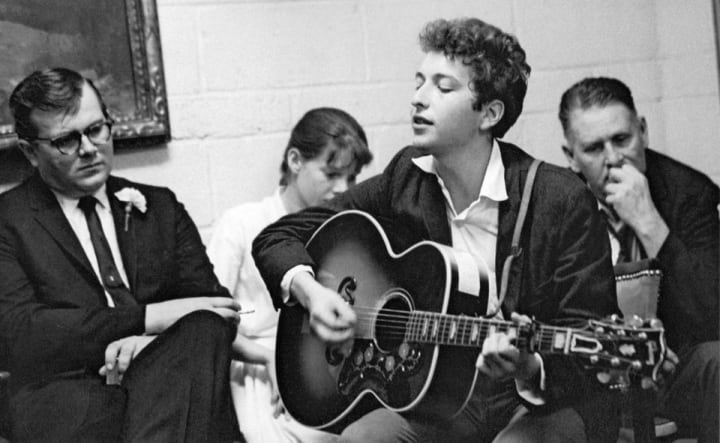 A traditional song, its origins are so old that we can't actually trace them. The commercial version was recorded by The Animals in 1964, but before that—Bob Dylan did his own version during the beginnings of his career. It appears in it's best form on BD Presents: Bob Dylan and is a reminder of just how much Bob Dylan wanted to be like the legend that was Woody Guthrie. The voice is imitated, the guitar playing is imitated and it practically sounds very Guthrie-esque. Needless to say, we had a folk singer forming in his own right and this is quite possibly one of the greatest pieces of vocal performance he has ever given.
5. "The Boxer"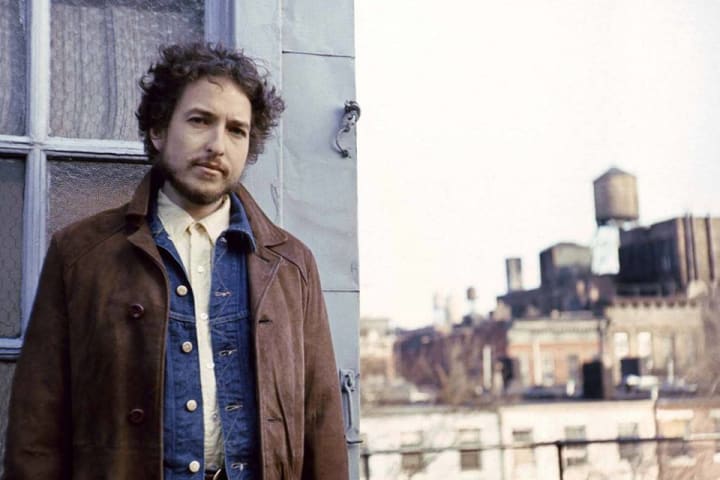 Yes, the Simon and Garfunkel song. Bob Dylan manages to give a pretty good rendition of this song but the reason why it's placed so highly on the list is because I just love his voice. He uses that Nashville Skyline voice on the track and manages to get out a perfect sound. Though, it may not be as good as the original, he still manages to cover it better than other covers I have heard of the same song.
4. "Alberta #1"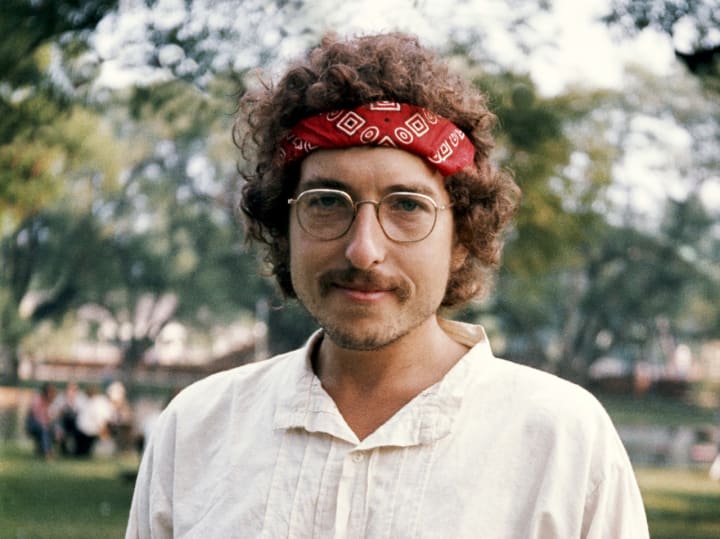 Without a doubt, this is one of Bob Dylan's greatest efforts at a cover of a traditional folk song. It's got some brilliantly simple lyrics but Dylan turns it into an evocative piece of performance poetry with his masterful harmonica breaks within the song. It really does sound like it could've been a song on his album New Morning—I really think it could've!
3. "Days of '49"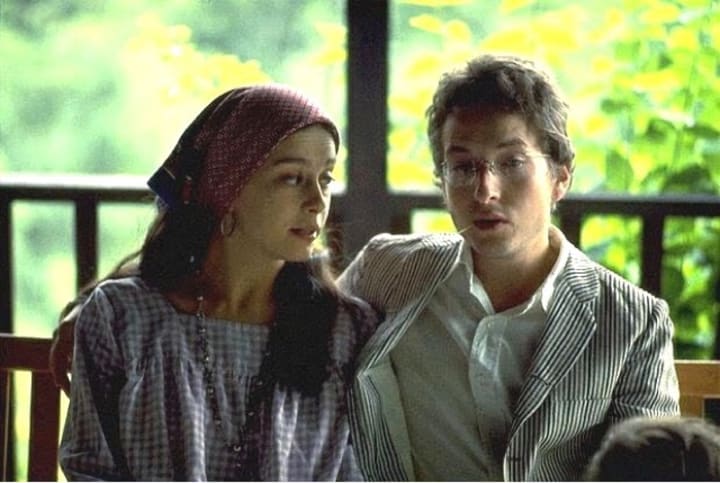 Everyone loves this classic. Bob Dylan's voice is low and drones into the song, then goes super loud. It's like he builds the power throughout the verses. I think it sounds absolutely brilliant and brilliantly Bob during the late 60s and early 70s. Both the Self Portrait and the Another Self Portrait version sound amazing. From the title, you can tell it's a gold rush era anthem and Bob Dylan sings it amazingly—just like a folk legend.
2. "Take a Message to Mary"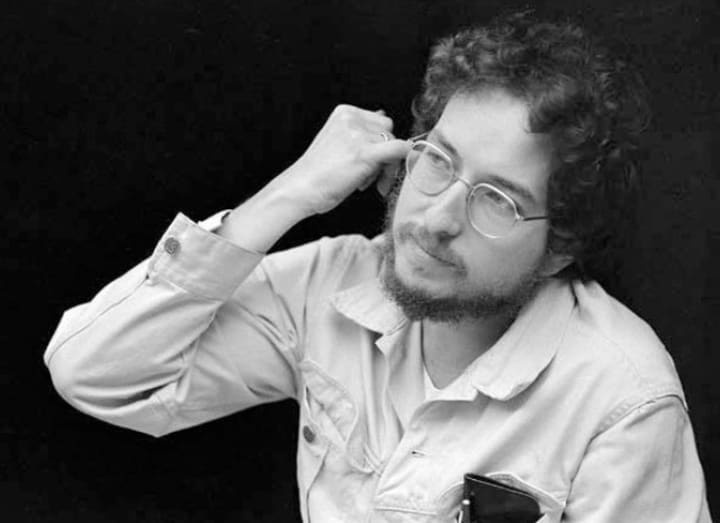 Written by the legendary Bryant couple who authored a number of Everly Brothers songs, the Everly Brothers also recorded this song in 1959. But, I think that Bob Dylan's slightly more country rock version and slightly better voiced version really does the song justice. In my opinion, Bob Dylan's version is better than the original because there's more feeling in it for him and you can tell he's really into this story. So yes, this is another occasion where Bob Dylan has outdone the original song.
1. "Copper Kettle"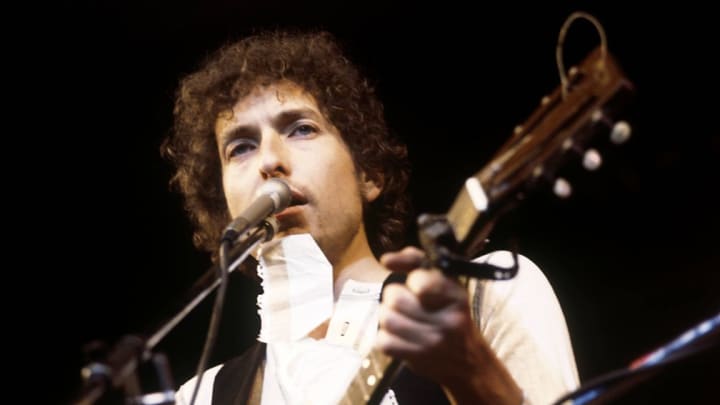 The song "Copper Kettle," in some sources, dates back to 1946. It was initially written by AF Beddoe and then made commercially popular by the folk singer, Joan Baez. Be that as it may, Baez's version is too squeaky for my liking and I prefer Bob Dylan's raw vocals to hers. Bob Dylan has a way of singing this song like no other person, especially the lines "we ain't paid no whisky tax since 1792..." It sounds almost too beautiful when he sings it and so, it made it to number 1 on this list.
list
Film and Writing (M.A)
110K+ Reads on Vocal
Focus in Film: Adaptation from Literature, Horror Filmmaking Styles and Auteur Cinema
IG: @AnnieApproximately
Pronouns: (she/her/hers)