Art for our sake: eight
Existential edition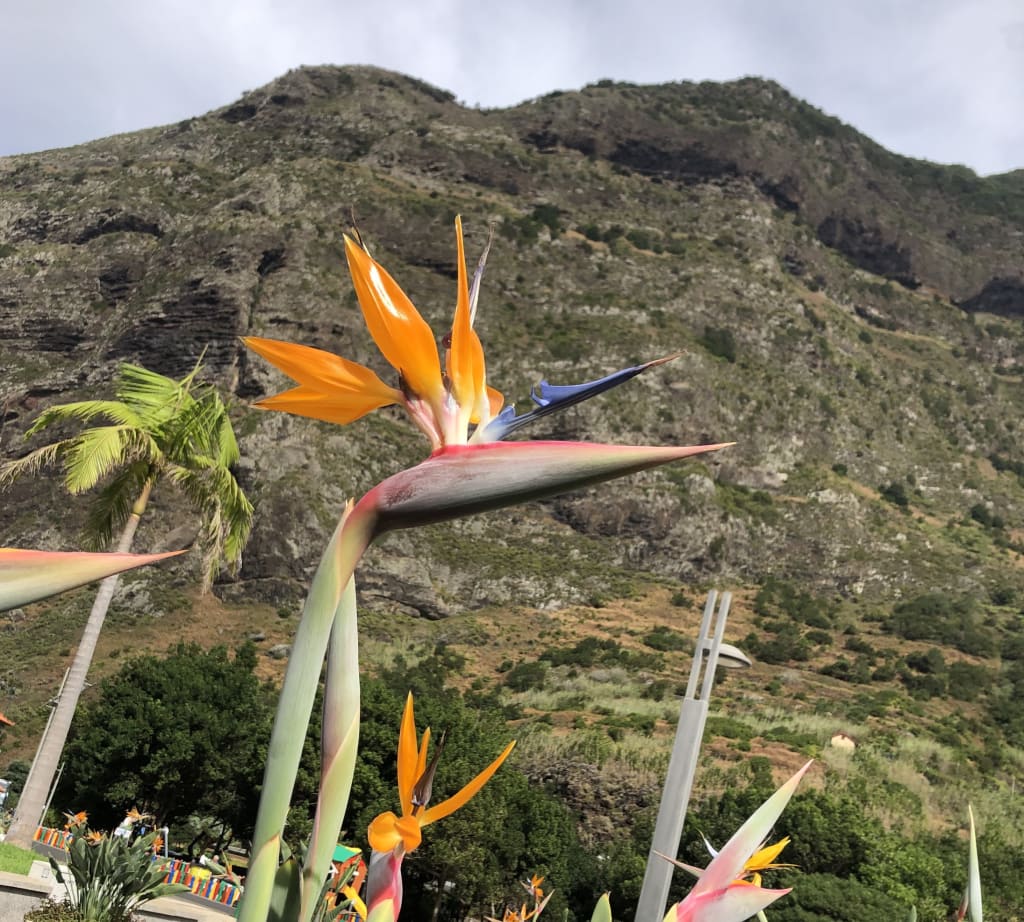 Bird of paradise flower, village in Madeira, October 2023. Photo: RGT
Ever wondered what art is all about, what art is for, who is it for? For that matter, what is art? All of this week's reviews touch on this issue. When I tell people that I volunteer at an art museum, it's not unusual for the conversation to include them saying that they know nothing about art. Let me turn that argument on its head. I attended a series of presentations recently about African heritage art and one of the presenters in particular made a point that we are all art experts. We all know something about art because we have all created art at some point, we have all seen and appreciated paintings, sculptures, buildings, statues and other forms of art. More importantly, we all have opinions about art. This edition of Art for our sake, explores this theme.
First off the block for this edition is Matthew Batham's My Relationship with Art, which really hits the nail on the head as far as individual appreciation of art is concerned. After all, that's what appreciation of art is: individual and subjective. I was also pleased that someone else had picked up on the recent af Klint and Mondrian exhibition at Tate Modern in London. One of the most revealing major exhibitions in many years.
O ~ 0 ~ o ~
"Art is simple, it's not complex." Another perceptive commentary on the nature of artistic appreciation from Megan Nicole (Artist). In this encouraging work, Megan discusses her approach to painting, including this portrait of her daughter. When you draw a picture (and everyone can, everyone does) you make a simple statement in an artistic way.
O ~ 0 ~ o ~
"Art is healing and everyone needs some healing," says Denise E Lindquist. She goes on to say "... you can tell I am not an artist... I used tracing paper for this picture." Personally, I think if you create a drawing or painting, whatever the techniques you have used, you are entitled to describe you are an artist. Whatever methods you use, any image you make that reflects the natural world has got to be therapeutic. Right?
O ~ 0 ~ o ~
With the following story, I wanted to pick up on the the Painted Prose challenge earlier this year. This challenged Vocal creators to write a story inspired by a work of art. This is another answer to the question what is art for? Art is for providing us creators with inspiration. This it did with the following story.
Belated congratulations to JD Pernoste and Anneliese Dahl for their win in the challenge. This engaging tale is a story taken from a story. Even without the beautifully crafted words written by the authors, this picture tells its own story, as all pictures do. How many words does a picture paint?
O ~ 0 ~ o ~
Another piece of 'is it really art' art has been created by the author of the following piece using an AI generator. I was really drawn to the image given the striking colours and bold brush strokes (although computer generated). To me, the image is reminiscent of a van Gogh. Perhaps the AI took its influence from this troubled painter, who knows? This image also accompanies a Vocal challenge entry. In this case the Arid challenge. Great story too and so well illustrated.
The author, Mike Singleton - Mikeydred, captioned the image "An AI Creation By The Author." Now, I have been criticized for claiming to be the creator of an AI generated image. I was told that the image was probably stolen by the AI from another creator. I doubted it, because it looked just too, well... too AI. The image in question is here if anyone is interested. So who says a person cannot use an AI generator tool in the same way that a person can use a pencil or paintbrush. Clearly, the latter requires less skill (at the moment). And as I said before, if David Hockney can create artworks using his i-Phone, why can't us mere mortals create an artwork (perhaps not as good as DH's) using an AI? You tell me.
O ~ 0 ~ o ~
Moving on to a couple of my own efforts at appreciating art, I have included the following two pieces as a small contribution to the recent Black History Month (October) in the UK. I mentioned African heritage earlier and my review of these two works both touch on this subject. The first is by African-American artist Kara Walker and is what she describes as an allegory of the black Atlantic.
O ~ 0 ~ o ~
The second African heritage work includes an intriguing inclusion of a black youth in a family group painting. We don't know the young man's name, but neither do we know the other people's names. We can only guess the reason for him being included and the reason why he is the only person in the painting to be looking directly at the audience. What do you think?
O ~ 0 ~ o ~
BTW, if you are wondering why I included a photograph of a flower as the featured image for this article, there is no particular reason. It is just a colorful and attractive image and I couldn't think of anything else.
Thanks for reading
About the Creator
Author based in Kent, England. A writer of fictional short stories in a wide range of genres, he has been a non-fiction writer since the 1980s. Non-fiction subjects include art, history, technology, business, law, and the human condition.
Reader insights
Outstanding
Excellent work. Looking forward to reading more!
Top insights
Expert insights and opinions

Arguments were carefully researched and presented

Eye opening

Niche topic & fresh perspectives

On-point and relevant

Writing reflected the title & theme
Add your insights