Why Shifu Orboot Should Be the AR Toy in Every Child's Playroom
Shifu fuses tech and education in the best way possible, and your child will love it.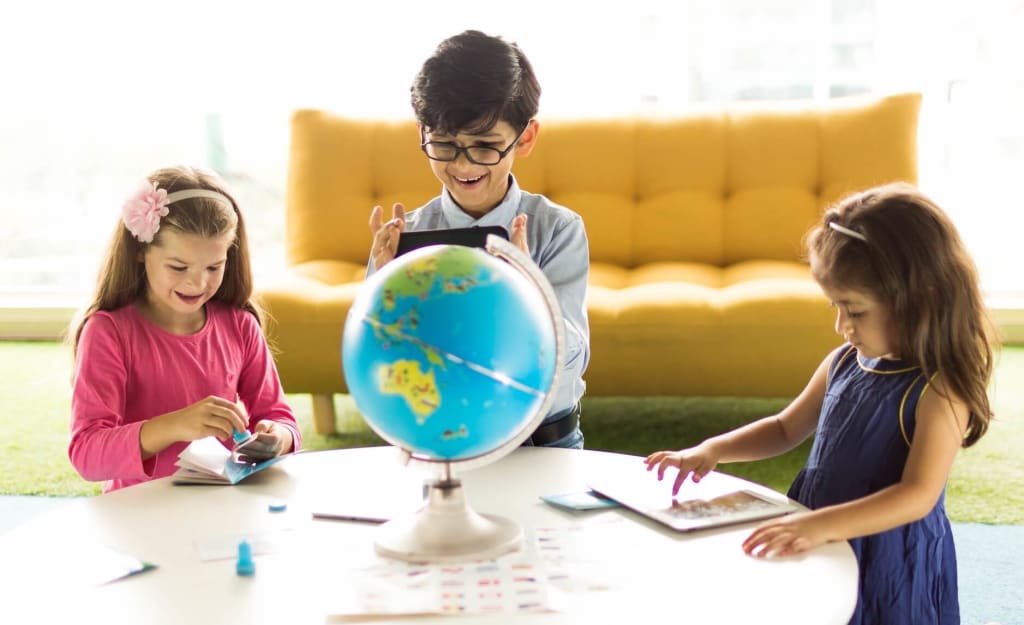 Having children today is not the same as it once was. Today's world is more competitive, more technologically-advanced, and far more difficult than it once was. Children who aren't given proper technical education become adults who may not be able to get into college, or even find employment.
Old school games and toys just don't provide the stimulation needed for children today. They also definitely don't provide the kind of education children should have if they want to be at the top of their class.
For those reason, world class developers have created a new friend for kids that will teach them about the world around them. It's the Shifu Orboot, and parents who want to make the world of geography come alive will love it.
Augmented reality is a step beyond virtual reality. This new tech blurs the line between real life and your technology by letting you see animations, facts, and other interactive items superimposed onto your surroundings through an app.
This adds a new level of interactivity to the world, especially for children who love to explore the world around them in new, thought-provoking ways. That's why the Shifu Orboot comes with a play set and an easy-to-use gaming app.
Each Shifu Orboot kit comes with a ton of surprises.
Every child gets to enjoy having a 10-inch globe, a cute passport to catalog their adventures, a stamp, country flag stickers, and a help guide for mom and dad.
The only thing that's missing is the Shifu Orboot app, which can be downloaded to any modern iOS device or Android phone.
Shifu is a globe that pairs with an app that brings geography to life. All kids have to do in order to learn about amazing places, people, and cultures is to open the app with a mobile device, and point it at the globe.
Kids get to choose what they want to learn about by flipping through different categories in the app. They can find out about cultures in India, national monuments in France, historic figures in Britain, or just learn about food from Morocco.
Six different categories, 400-plus highlights, and over 1,000 cool facts await for kids to discover. The more they play with their AR globe, the more they'll learn about the world around them.
Along with being an excellent tool for geography, the Shifu Orboot also introduces children to the many uses of AR, getting them accustomed to cutting-edge technology. So, they also get a nice dash of STEM in playtime.
Finding new facts is as simple as scanning stars that appear on the map.
Kids love to find little details in maps, which is why Shifu lets kids learn about cool facts by teaching them to search for stars. Once they find a star on the globe, they scan it to learn a fun fact that features beautiful images and thought-provoking trivia.
Kids are also encouraged to learn more through the use of AR puzzles.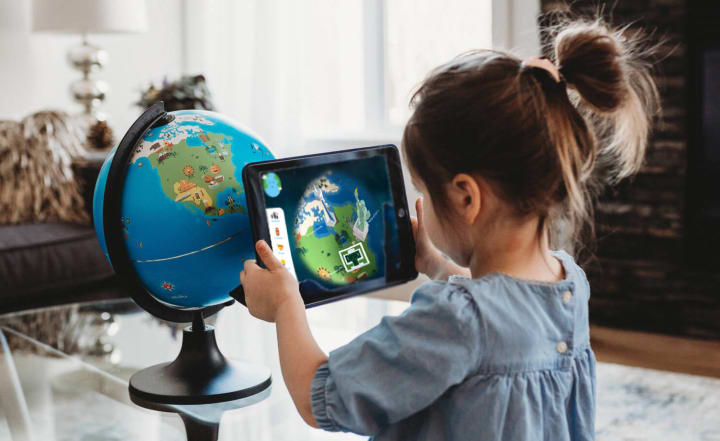 Let's face it. Toys today need to have a certain amount of interactivity and challenge in order to retain children's attention. The makers of Shifu Orboot knew this well, and created a series of puzzles designed to make learning fun.
Kids who love a learning challenge can ace quizzes, collect reward coins, and unlock secrets with the Shifu. It's an educational gift that continues to give.
The Shifu Orboot is designed to be a pioneer in children's STEAM education.
The most difficult challenge for parents that want to see their children succeed is to find a way to make learning fun. Designed with kids aged from 4 to 10 in mind, the Shifu Orboot is meant to be the kind of toy that gets children excited about learning of all kinds.
Schoolteachers love it, parents adore it, and children can't get enough of the fun interaction that it offers. If you want to give your kiddo the gift of global travel, giving them a Shifu is an amazing way to do it.
About the Creator
Cato Conroy is a Manhattan-based writer who yearns for a better world. He loves to write about politics, news reports, and interesting innovations that will impact the way we live.
Reader insights
Be the first to share your insights about this piece.
Add your insights