Kids Can Learn to Code with a Drone with Robolink
Let your child's love of STEM soar with a Robolink drone!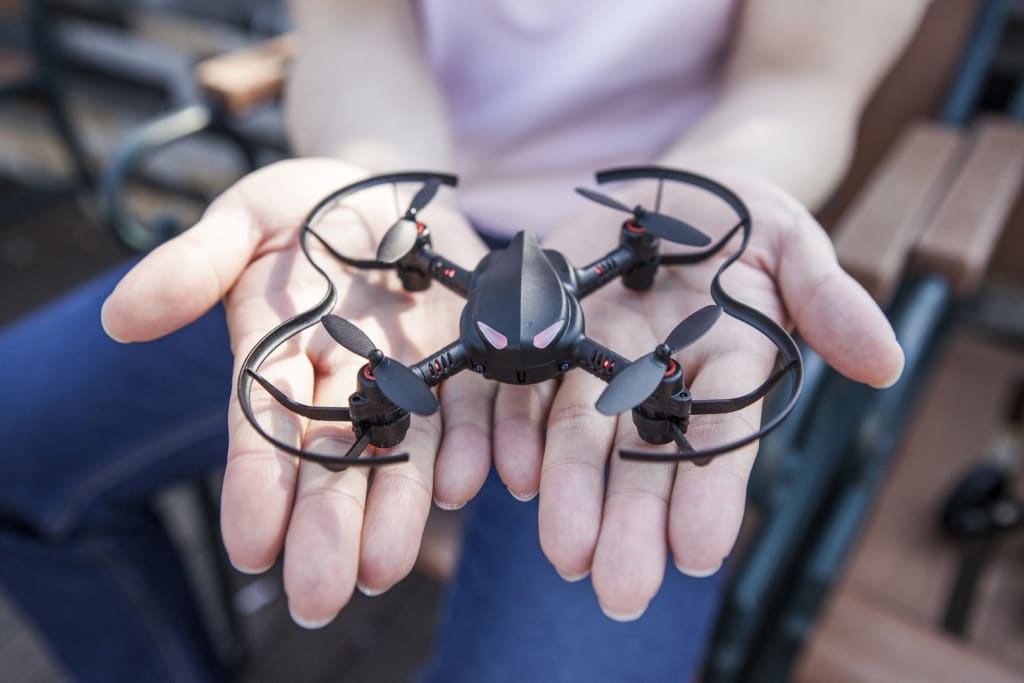 STEM has become the most in-demand category of study in the modern job market, and as of now, there aren't currently enough people interested in STEM to fill those positions. With the increased demand for science- and math-based skills, it's only understandable why parents and teachers want to encourage their kids to learn about STEM.
Companies that recognize the importance of an education rich in STEM have started to step up their game to help kids learn about science. This is doubly true in the world of coding, which has always been notoriously difficult for kids to gain interest in.
One of the newest products to encourage kids to love coding and STEM is the Robolink CoDrone educational kit. It's a perfect gift to students and children who might do well with a career in aviation. Here's why.
Drones have become one of the biggest new hobbies to hit the market. They soar through the air, give people the chance to modify their own machines, and even take amazing photos that would otherwise never be possible.
Robolink created a drone that is designed to get kids interested in programming, while also teaching them about drone aerodynamics. It's suitable for kids as young as 10, but still remains popular among adults.
The CoDrone Pro is designed to teach people coding while giving people incentive to learn.
It's nice to see your ideas take flight, and that's precisely what the CoDrone is all about. To make your drone fly, you will need to use the CoDrone app and program your flight into the machine.
By giving learners a way to see how real coding affects your drone's flight, people will get a better understanding of how programming can be used to create amazing things.
Once you are ready to start flying, all you need to do is download the app to your favorite device and have fun. The CoDrone app gives users two ways to code flight patterns into their machine—through drag-and-drop blocks, or by using real Arduino code.
Beginners will find the app's intuitive navigation to be amazingly beneficial to their learning experience. The drag and drop mode makes it easy to learn how to move your drone, even if you don't know anything about coding.
You can learn to code through CoDrone's online tutorials, too.
Though many users will find the CoDrone app to be acceptable for "plug and play" use, there will be people out there who will feel more comfortable learning to code through tutorials—and Robolink has come up with a way to make it happen.
On Robolink's official site, you can find easy-to-understand tutorials that teach you the basics of concepts like loops, conditionals, and more. The more you learn to code, the more you can do with your drone!
Make your drone do it all.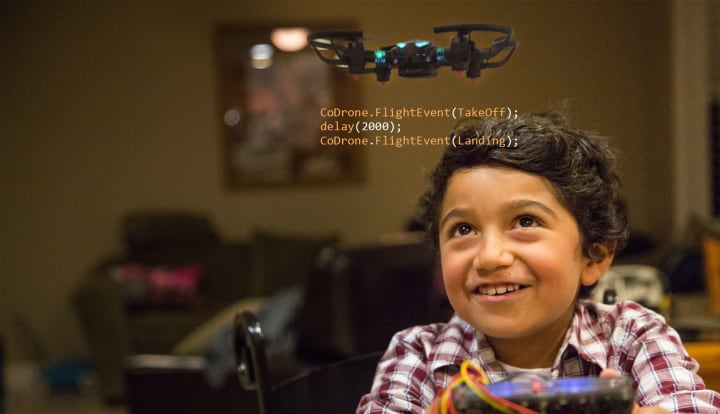 CoDrone doesn't just fly using its app controller. You can use voice commands to make it do cool stunts, virtually do battle against other drones, and also modify it, turning it into your own lean, mean, flying machine.
Every drone has the ability to be modified using new parts, and comes with the instructions to make it happen, too. This helps teach students (and adults) about drone aerodynamics and mechanical engineering.
Robolink's CoDrone is the first educational drone of its kind.
There have been many educational robots that have been designed with the sole purpose of improving people's understanding of coding, but none like this.
To date, CoDrone is the only educational drone that teaches coding alongside other STEM topics like drone aerodynamics and mechanical engineering.
Droning doesn't have to be a solitary experience, and Robolink understands this. Part of the perks of getting a CoDrone comes from getting access to their CoDrone community.
Users get to compete against other drone fans, learn tips from fellow coders, and also find people who will encourage them to get better with code. By having a community that they can draw on, kids will be able to find new people who can help them learn to love coding.
Give the gift of knowledge and droning with CoDrone.
If you have a friend who's interested in drones, or a child who wants to learn more about STEM, CoDrone will be the best gift that money can buy. It's educational, easy to use, and will help make their love of all things coding soar.
About the Creator
Cato Conroy is a Manhattan-based writer who yearns for a better world. He loves to write about politics, news reports, and interesting innovations that will impact the way we live.
Reader insights
Be the first to share your insights about this piece.
Add your insights