WhatsApp is now on fire
Latest update you will be surprised to hear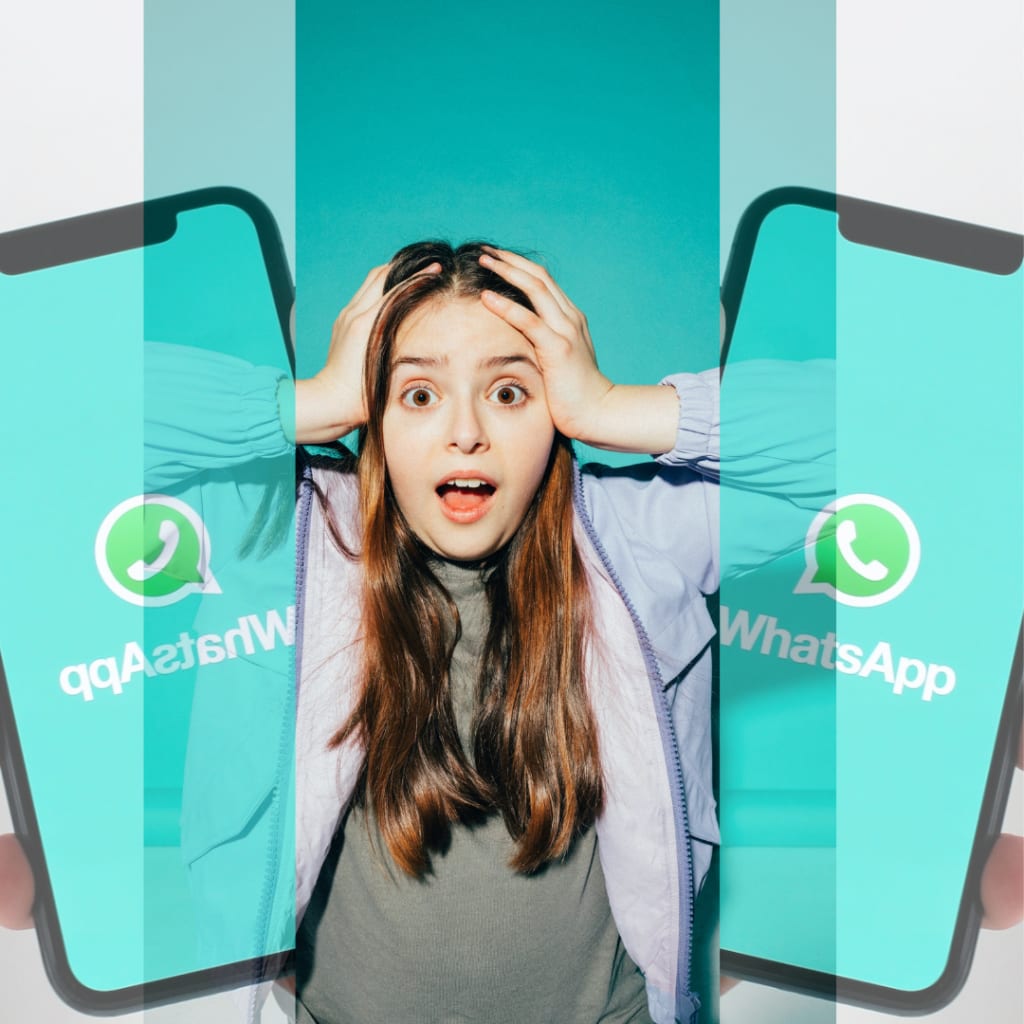 Now what do you come up with? WhatsApp, the popular messaging platform, is reportedly working on a new and exciting feature called "WhatsApp screen sharing and unique names."
Want to know elaborated brief? Key lights
• WhatsApp screen sharing feature is currently available to some beta testers only.
• WhatsApp has also introduced a new placement for the navigation bar.
• WhatsApp screen sharing is also available for group calls.
Meta is currently working on a series of updates for WhatsApp, and one of the new features being tested in the beta version of the app is screen sharing. This feature is now being rolled out to select beta testers through the Google Play Beta Program. With this update, users will have the ability to share their screens while on a video call. The screen sharing option will be conveniently placed at the bottom of the screen, accessible from the call control view. In addition to screen sharing, users can also perform actions such as muting the call, rotating the camera, and ending the call from the same control view.
When a user chooses to share their screen, the entire contents of their screen will be recorded and shared with the other participant(s) in the call. It's important to mention that this feature might not be supported on older versions of Android, and it may not function properly in large group calls. Participants who are using an outdated version of WhatsApp may not receive the shared screen content.
Users have the ability to stop screen sharing at any moment they wish. It's essential to note that screen sharing is only enabled when the user explicitly gives their consent to share their screen.


What more?
WhatsApp has introduced some notable updates, including changes to the navigation bar. The new navigation bar is now conveniently located at the bottom of the screen, making it more accessible. Tabs for Chats, Calls, Communities, and Status have also been relocated to the bottom for easier navigation.
Furthermore, WhatsApp is focused on enhancing its voice and video features. Recently, the app introduced colour changes for missed calls in the WhatsApp beta version, aiming to improve the user experience and provide better visual cues.


WhatsApp usernames (unique names)
According to reports, WhatsApp is currently developing a new feature called "WhatsApp usernames" that will enable users to select unique usernames for their accounts. This feature aims to provide users with the option to have a distinctive and memorable username instead of relying solely on phone numbers to identify contacts. The intention is to allow users to contact others within the app by simply entering their usernames, without needing to know their phone numbers.
To facilitate this functionality, WhatsApp plans to include a dedicated section in the app settings. Users will find this feature under WhatsApp Settings > Profile, where they can set their desired username.
Additionally, the report suggests that by choosing a username, WhatsApp users will have the opportunity to enhance the privacy of their accounts. This development indicates a shift towards allowing users more control and flexibility in how they connect and communicate with others on the platform.With this feature, others will be able to tag and mention you without having to search for your contact directly. A similar functionality has long been available on Meta's Instagram platform.

This feature will allow users to select unique usernames for their accounts, giving them the option to identify themselves with a memorable username instead of relying solely on phone numbers. According to WABetaInfo, the WhatsApp username feature is currently being developed and will be made available to beta testers in a future app update.

In the meantime, Meta CEO Mark Zuckerberg has made an announcement that billions of WhatsApp users will now have the ability to edit a sent message within a 15-minute timeframe. This feature is being rolled out globally and will be accessible to all users in the upcoming weeks. To make use of this functionality, users can simply long-press on a sent message and select the "Edit" option from the menu within 15 minutes of sending it.
What do you know by this update? Share your thoughts 💭💭
About the Creator
I believe that words have the power to shape the world and inspire change.My name is Vishnu Priya and I am a writer with a focus on suspenseful thrillers and sci-fi, technologies.I'm excited to continue crafting stories
Reader insights
Be the first to share your insights about this piece.
Add your insights