Virtual Reality Innovators You Should Follow
Traverse worlds never before seen, enter voids much less felt than experienced, and witness the future with some of the best virtual reality innovators.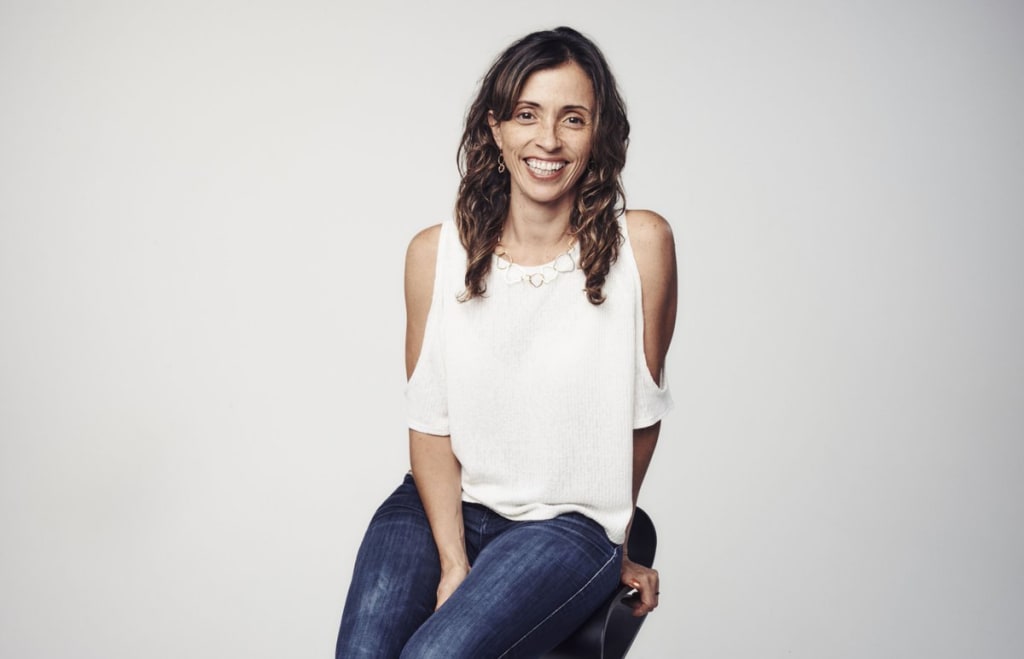 VR is our new bread and butter. Whether it's video games, artistic expression, or simply telling us a story, virtual reality has only just begun to scratch the surface in terms of serviceability and performance. There's so much one can do on VR, it is practically endless (and won't stop there, trust me). To make matters better, some of the best and brightest in the tech industry are paving the way for more futuristic endeavors surrounding VR and its capacity to innovate.
Now, what does that mean? How can we actually better virtual reality without either hampering its sole purpose or degrading the system entirely? Foremost, it's important to understand that, especially in the tech world, a lot of the grandeur and sophisticated pieces of mechanics have evolved through mixing and meshing other areas in the industry. That's what these virtual reality innovators are now attempting to achieve, but it's clear that their overall scope and progress are both working in their benefit. It's time we stop asking ourselves what happened to the VR innovators and begin to look at the turning tide of technology.
Ken Birdwell
I begin with Ken, because the bearded techie (who's actually somewhat "too busy for Twitter") got into VR perpetually, instead of diving in. To be clear, he has in the past openly stated his hatred for the system of VR. Now, he's among the very few top virtual reality innovators, which is no coincidence.
Aside from creating the "room scale" technology that goes into the HTC Vive (and also then makes it one of the top-selling VR headsets ever), Birdwell had opened the door to a great many possibilities, one of which being gaming. He was one of the creators of both Portal and Half-Life, so I feign to believe our future in VR is with safe hands.
Mariana Acuna Acosta
In line with supporting television and even film industry leaders, Mariana over at Opaque Studios (also it's co-founder and CPO), has decided to put VR to the test like none before her. It's rather interesting what she's achieving, and who knows what if movie theaters could become a thing of the past?
While that's 100 percent a long way off, there's still the visual capacity of what she's working on in terms of our current VR headsets, which is why she's among virtual reality innovators. Opaque's new and improved system of plug-ins have no sooner begun to reshape the environment of VR with the possibility of live-action sets and direct facial capturing components. Find her @Da_VFX_Chick.
Jikhan Jung
Subdream Studios, based out of San Mateo, California, was born out of Japanese mobile hame publisher Colopl in 2016. Subdream's founder and CEO, Jikhan Jung, is among the most talented virtual reality innovators for bringing VR content and VR experiences to mobile platform gaming.
He's got a lot to say, especially when it deals with online gaming, social media, and VR video, like that of his latest publications, Mega Overlord and Kingdom Watcher. Jikhan explains:
"As of today, there aren't a lot of single player [VR] games on the market, because it's at an early stage, but as the market matures, social gaming will definitely be the hit thing."
Hear more @JIKHANJUNG.
Cathy Twigg
Not only has she broken out into the gaming industry, she's also revolutionizing Hollywood VR experiences, making her a fine addition among the best virtual reality innovators. In addition to DreamWorks Animation and Sony Television, Cathy Twigg has only just begun branching out into newer, broader experiences.
She's worked on the Rogue Initiative for Call of Duty: Modern Warfare, and has helped craft VR experiences for Kung Fu Panda, but her latest release has been a VR game with the help of her game developer husband, Pete Blumel, called Crowe: The Drowned Armory. You can find her @cathytwigg22.
Palmer Luckey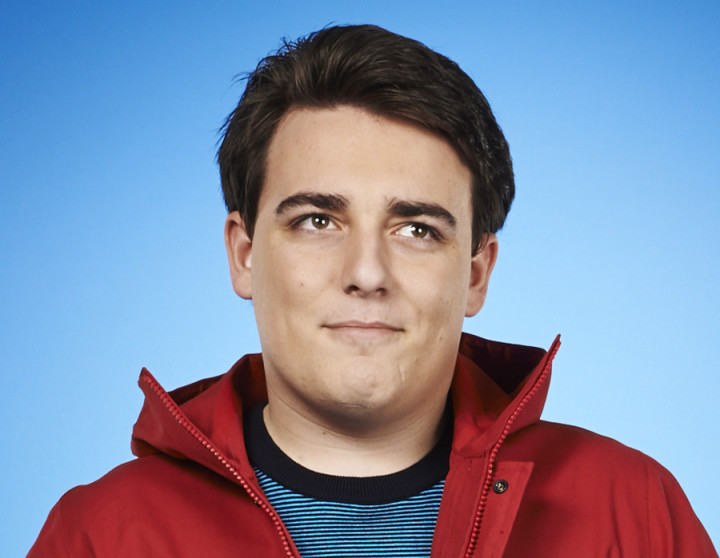 We can thank this dude for Oculus VR, he's the company's founder. Asking for the help to build a prototype headset, Luckey made it big with his Kickstarter page in askance for only $300. He ended up receiving $250,000 within two hours, a month later it had amassed $2.4 million. This, of course, spawned the Oculus Rift.
In 2014, Luckey's business was sold to Facebook for $2 billion. He's striving for newer, more innovative concepts in order to not only break the fold of VR itself, but to amass as much content as possible on one VR platform. He's probably the first person to ask among virtual reality innovators what's next, since he's the one designing it. Hear what the future has in store @PalmerLuckey.
Cosmo Scharf
Based out of Los Angeles, aptly named VR Los Angeles, is making waves through the VR industry by way of becoming the world's largest VR and AR expo. Cosmo is the founder of this lovely environment, and if he could he's bleed technology.
This dedication to tech and the future is how Scharf has slowly built a name for himself and his company, both of which are technically two of the best virtual reality innovators. Cosmo is now working on his startup called Visionary, which recently received capital funding of $6 million in its first round. Find his company @vrlosangeles and him @cosmoscharf.
Kent Bye
He'll be the first one to tell you how to create a tech podcast that people actually want to listen to. He is, after all, the Kent Bye, you know, from "Voices of VR?" If this is news to you, then your VR news is way behind. He's not only among top virtual reality innovators, but is also the quintessential voice of reason when it concerns who and/or what is bringing change to the playing field.
His "Hall of Fame" episodes are what every future innovator needs in cajoling the best from VR and augmented reality. Most people, even some in the industry, hit Bye's "Voices of VR" for tech advice and even some pointers on what to expect in the next few years. Follow him @kentbye.
Vince Cacace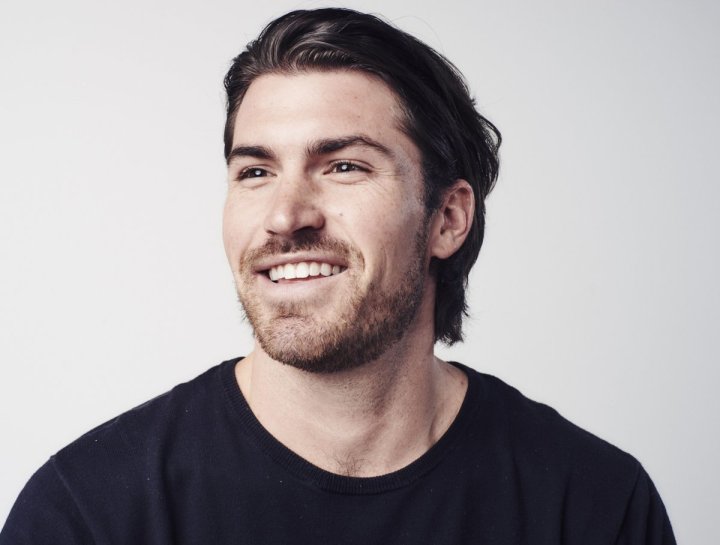 This is the guy who invented ad campaigns for VR worlds. Don't believe me? Look up Vertebrae. They're designers of some ways we are using augmented reality in marketing and advertising, shaping the way we even look at advertisements today He's changing the game one company at a time (Taco Bell, Disney, Amgen, Lionsgate), and won't stop until he's revolutionized the industry by way of monetization.
Meet Vince Cacace, founder of Vertebrae since only 2015 and among few virtual reality innovators shaking the industry tree. He's now working on developing software for iOS11 and the creation tool under Apple called ARKit, which runs on both the iPhones and iPads. Follow him @Vince_Cacace.
His message:
"The long-term goal for Vertebrae is to be the monetization platform for immersive media. But in the short-term what that means is powering 360-video and augmented reality ads over the web."
Clay Bavor
Being that he's among the top people working at Google, in addition to holding a position of VR for their virtual reality team, it's no surprise that Bavor finds he's among the top virtual reality innovators.
Clay isn't just extremely intelligent, he's also well-gifted in designing amazing pieces of technology with other likeminded fellows, like Patrick Hackett, who's also among Google's VR team. They're both attempting to design not only a new smartphone VR headset, but one with a Tilt Brush functionality, wherein users can paint within 3D space. Follow Clay @claybavor.
Chris Milk
I know it might be a little odd seeing a profound music video director on a list of virtual reality innovators, but Chris Milk is no newbie to tech. He's also a legend in the realm of storytelling, having such clients as U2, Kanye West, Nintendo, and even Nike under his belt.
After founding VRSE, his focus has now turned to the telling of human stories in a VR format. It's an interesting new way of working in virtual reality worlds, and if you have an iPhone plus a VR headset, like Google's Cardboard or an Oculus Rift, VRSE should be the needs to be the first app you download. Drink your full of VR news @milk.
Eugen Chung
His more inclined to tell you that the future lies in AR, but he's still among the most talented, versatile, and all-knowing of virtual reality innovators. He is the founder and CEO of Penrose Studios, for which many have come to call "the Pixar of VR."
Between working on innovating VR technologies, he's also an indie filmmaker (go see his documentary Divided Families), and venture capitalist. He was also head of film and media at Oculus Story Studio before leaving in 2015 for various new concepts, like The Rose and I, Allumette, and his newest feature Arden's Wake, which features a fully virtual space for VR creators to work remotely yet still as a collective. Hear what he's got to say @eyc.