The Purpose of Data Analysis and How to Use It in Today's Markets
Data Analysis 101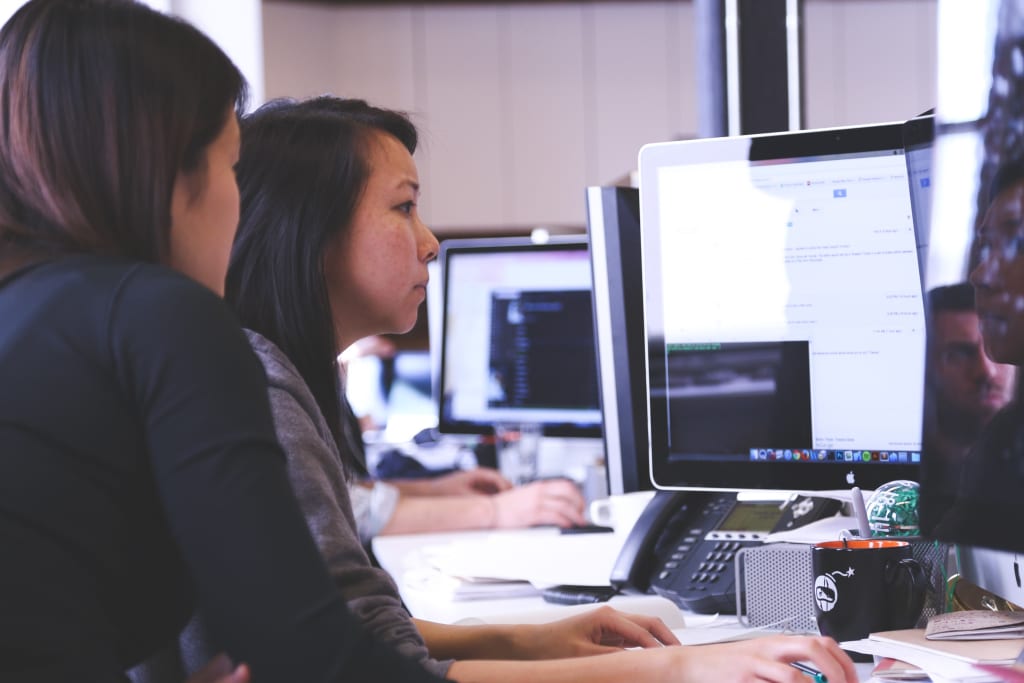 Real data analysis of the market is defined as the research, condensing, illustration, and interpretation of hard data gathered from numerous sources. The data that is gathered and analyzed offers businesses insight into what is currently driving the markets, thus allowing companies to better determine their next step.
The purpose of data analysis is to see what trends are going on currently vs. what occurred in the past. This allows business owners to have a basic idea for how trends will be forecasted in the future in the overall market, which means better contingency planning for any pitfalls that may occur in time as well as figuring out what works.
The common techniques used in data analysis are surveying individuals in all of the demographics the product or services is being sold to, personal interviews with various consumers, focus groups so as to get an overall opinion, field trials, and observations.
Surveys are the most used technique due to its versatility. These can be in-person surveys taken in public places, telephone surveys, mail surveys, and online surveys. In-person surveys work like man-on-the-street interviews; the surveyor talks to passersby directly in an attempt to ask them questions about a product or service. Data is then collected through the people's answers, and analyzed to form a solid conclusive opinion of the product or service as a whole. Telephone surveys are a less direct method than the in-person survey, although the surveyor still converses with the individual. This is also a relatively inexpensive method of gathering survey data; however, it should be noted that this method is often ignored by the public, and people are often difficult to reach over the phone. Mail surveys are an older way of gathering survey data, but are still usable for those who lack a way to get online or are otherwise unreachable. Online surveys are the most popular method today; this is because it is not nearly as invasive as a one-on-one survey or a telephone survey. Businesses have also provided rewards for those who participate in the online survey.
Personal interviews with customers also generate a great deal of data; this goes much deeper than the in-person survey, and allows customers to talk rather frankly about whether or not they like a product or service. The interviews are recorded for future reference, and allow business owners to see ongoing or developing trends in their industry. Because these are more in-depth than a survey, this sort of data often proves helpful for minor changes that consumers notice need changing.
Focus groups are like that of the personal interview, except with a group of people rather than separate individuals. This allows for a stronger view of trends within a group of people. Multiple opinions from a wide variety of sources makes for a better idea of what the masses want out of a product or service.
Field trials or tests yield important data about whether or not to change the packaging, how the product is marketed, and how customers respond to the product when they purchase and use it. Does the product grab the attention of the customer? Does the product look like something that would work in their eyes? This is where the theories are finally tested, and important data is gathered.
To go along with the field tests is observation. This is the point when customers are in a controlled environment before the product is even on the shelves, testing the product or service. As the customers test the product, business owners, scientists, and product designers are taking notes on what they see. This can also be done in a factory setting along the conveyor belt as machines test the product for any defects. Notes are taken within the observation, and then interpreted for business owners and others to know what actions need to be taken.
The main types of data used by businesses for analysis are the online surveys, field tests, observations, and focus groups, in that order. The online surveys, as established before, are the least invasive and offer rewards to customers who take them. Field tests and observations occur both on and off the store shelves, and are much needed for the sake of safety and seeing who likes what about a product. Focus groups are important as well for getting a group-wide consensus as to what works and what doesn't in a product or service. At any rate, these four methods are the best for getting important data about the product or service itself and its usefulness to the customers. These yield important points about where the product or service falls in terms of nearby trends, and where it will go in the future. Businesses are then able to forecast possible profit margins and big or small results from the product or service in question. Businesses are also able to plan for any contingencies and pitfalls that may occur with defective products and/or services, and thus be better able to satisfy the needs of their customers.
Business intelligence is defined as the methods by which data is gathered and the tools used to gather said data, which is then transferred from raw data into something business owners can understand and use for the growth of their business. Business intelligence entails the gathering of the data itself and then the interpretation of said data so that plans can be made and executed. In other words, business intelligence, or business intel, is the overall purpose behind data analysis in a business sense of the word.
Data analysis for the purpose of developing business intelligence is crucial to helping business owners understand their consumers better. The tried and true methods of online survey taking, focus groups, observations, and field tests yield great amounts of data and results that allow companies to make any changes needed to generate better products.
Found this information informative? Please like and share this post, and while you're at it, please also donate if you feel so led. I appreciate your support. Thank you!
tech news

Jackie Barrows
Jackie Barrows is an artist, a writer, and all around creative soul who enjoys bringing new ideas and stories to life. She wears many hats as a Graphic Designer, a blogger, and Lead Production Artist for R.A.W. Productions.
See all posts by Jackie Barrows →