The Future of Entertainment Is Short and Sweet
Quibi, Ficto and the evolution of short film...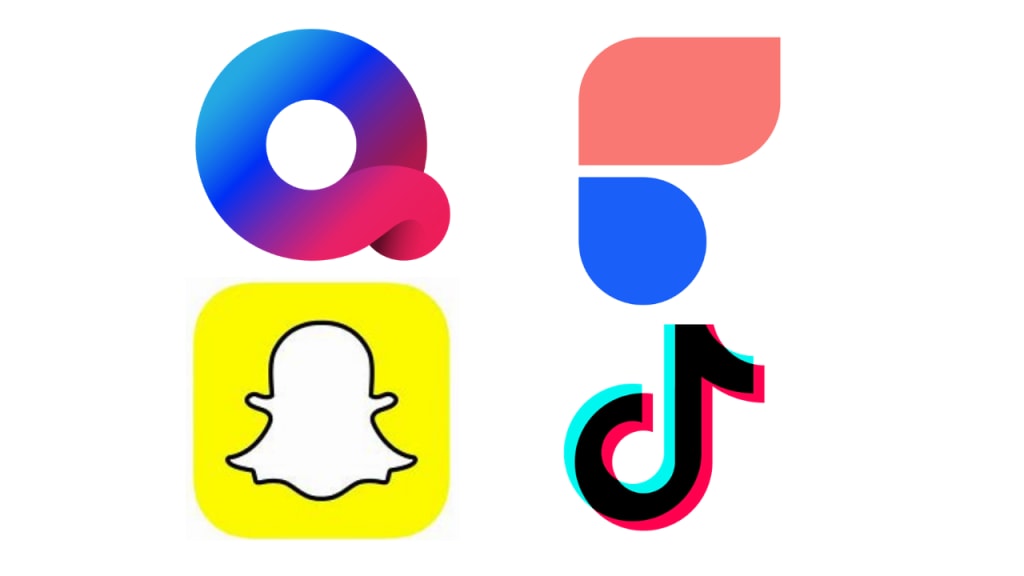 Introducing Quibi, Ficto, Snapchat & TikTok
As screens get smaller and attention spans get shorter, it was inevitable that entertainment would follow. As technology advances, entertainment adapts to fit the new media outlets on offer. Now tech and film are combining in an exciting evolutionary step that brings high-quality content straight to the palm of your hand.
It seems that Hollywood is coming full circle with its attitude towards short film. The international film industry started with short one-reel flicks before technological advancement made features possible. Now, with technology giving us pocket-sized cinema screens on our phones and tablets, the studios and indies alike are looking to short-form entertainment to capitalise on the growing tech-savvy audience.
At the moment, there are four main players either on the scene or set to launch—apps that will deliver short films and film series to your phone or tablet. Some are free or ad-supported, and some will be subscription-based. At last, it seems as if the value of short form is being recognised, and short films are no longer to be written off as simple "calling cards." Here is a guide to those four main players, with handy links to each company.
The first and arguably largest of these new apps is Quibi, short for "Quick Bites," headed by former Dreamworks owner Jeffrey Katzenberg and former Hewlett Packard CEO Meg Whitman. Launching in 2020, Quibi aims to provide Hollywood-style premium content to the end user and has attracted a billion dollars in investment from the top Hollywood studios, mini-majors, and Silicon Valley investors. Big names like Guillermo del Toro and Sam Raimi have been attracted by the top dollar on offer, producing primetime-style programming with an estimated 7,000 pieces of content being made available to users when it launches.
With distribution contracts that last up to seven years, Quibi is providing the largest offering to consumers and is banking on spearheading the revolution in mobile television when it launches next year.
Currently in beta mode, Ficto launched earlier this year, and like many VOD platforms, works on a revenue-sharing basis with the filmmaker. It is proving popular with indie producers and already hosts a range of different genres on its app. Like the services below, it makes use of vertical filming, although I've noticed the technique of combining portrait and landscape images to tell stories through Ficto. I can see this taking off as a new filmmaking "language"—using different aspect ratios and picture orientations to introduce new characters and change the tension and pace of a story.
Right now, Ficto is running a competition for its filmmaking community, offering one million dollars to the first programme that gains one million views on its platform. Not only will this draw hopeful content creators to the platform, it will also build on the sense of community there. At this moment in time, Ficto doesn't have the budget to spend that Quibi does, but it offers a generous 50/50 revenue share with its content creators.
If Snapchat didn't pioneer vertical filmmaking, they certainly pioneered and made popular a specific brand of content creation—that of content which disappears after it has been viewed. Content is recorded and distributed as "Snaps" which can be saved by the end user. Designed to celebrate "moments," Snapchat has proved popular with millennials and the younger Gen-Z consumers. As a result, it has attracted the attention (and money) of brand names that have promoted themselves through the platform's "Discover" feed, which contains everything from funny videos to news items.
Content creators can customise their videos with "lenses" and filters, providing an interactive, fun aspect to the platform. It's more geared towards consumer content creation, with limited room for partnerships with professionals.
I'll happily stick my hand up in the air and say that I've only recently discovered the Chinese-owned TikTok. It seems to follow Snapchat's vertical filming style, but instead of the videos disappearing after being viewed, they stay online to be watched on loop. TikTok also promotes a community feel with regular video challenges. Videos can be customised with filters and all sorts of music, with an emphasis on the user's creativity.
THE FUTURE
The short film genre within the indie sector of the film industry is going to feel like something of a Wild West Frontier town. I foresee a rush of apps and online services offering content creators varying deals to snag pre-existing short films, and film markets adding short film strands to their events. Cannes, Palm Springs, Clermont-Ferrand and Torino already offer these, but I can see more short film markets emerging, providing that the money is there to be made.
As for the streaming services themselves, there have been many attempts by companies to launch "the Netflix for short films," and perhaps one of the above four will be able to do it. For now, the smart money is on Quibi, but with Ficto having pipped them to the post in launching first, who knows what this exciting landscape will look like five or ten years from now?
About the Creator
Writer-producer, and co-founder of UK production company Seraphim Pictures. Welshman scratching the Hollywood itch since 2005. Interests include film, travel and fitness, so will be writing about them, plus occasionally bipolar disorder...