Remove Search Results / Remove Negative Results
When you remove search results from Google and other search engines, the removal just makes it to where people searching on the site are less likely to come across that content.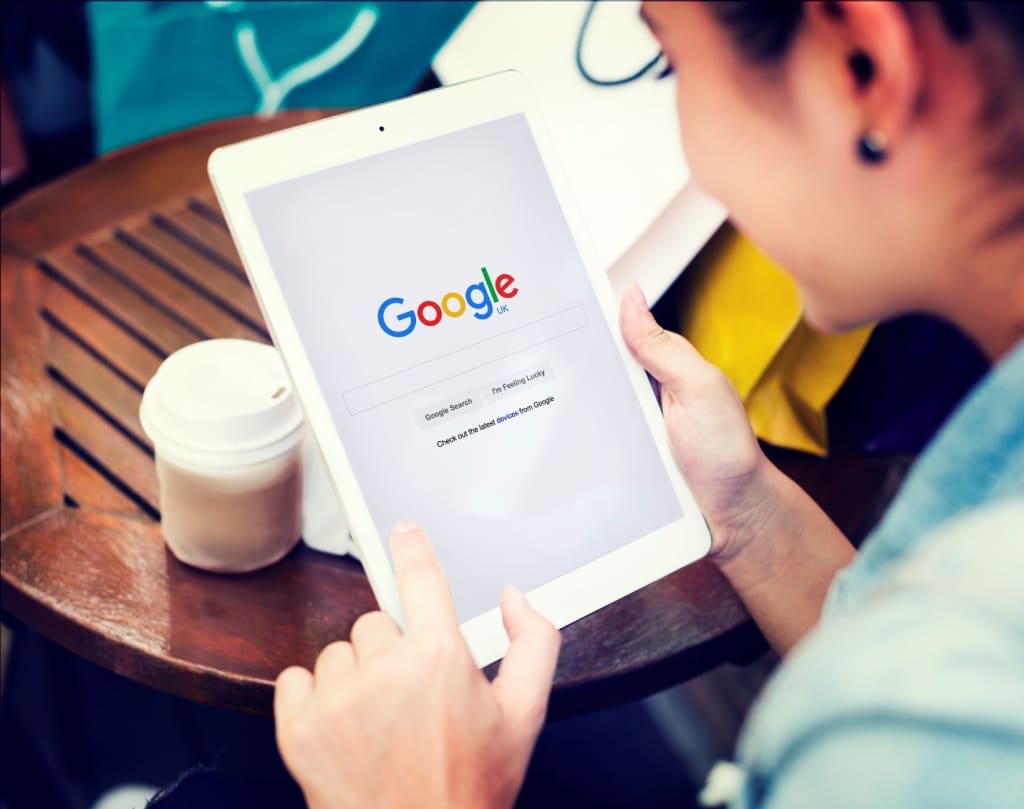 The need to remove search results can arise for various reasons, including privacy concerns.
A new Pew Research survey found that 74% of U.S. adults say it is more important to keep things about themselves from being searchable online than it is to discover potentially useful information about others. And frankly, in the year 2020, privacy online has become complicated.
It is understandable that if you find misinformation or private information plastered in the results pages of high-traffic search engines that you want it removed. However, remember that search engine results you successfully remove will still be visible on the origin website itself unless you send a removal request to them as well. When you remove search results from Google and other search engines, the removal just makes it to where people searching on the site are less likely to come across that content.
Let's get into how you can start removing content.
How to Remove Content from Google Search Results
Google provides a fairly easy way to report content that you think they should remove. All you need to do is visit their Legal Help page for Removing Content From Google, and fill out the questions it asks you.
Since Google has many services, it starts by asking for a selection of the exact Google product on which there is a problem. Some of the Google products you can select are Google Search, Blogger/Blogspot, Google Maps, YouTube, and Google Images. There are many more products to choose from as well, but you can only select one to start an inquiry.
Notices for distinct Google products have to be submitted separately since each has a different removal process.
To submit a request to remove content from Google Search Results, select the option for Google Search, then choose either Google Search or Google Images, depending on the location of the content.
A new short-form will come up that asks a little more about what type of request you are submitting.
For removing content, click an appropriate option that reflects your situation – whether you need to remove your personal information from Google search results, find out why removed content is still appearing in search results, report copyright infringement, or submit information regarding another legal issue.
This Legal Help page is the best submission route for submitting a request/report to Google concerning copyrighted or unwanted content in Google Search. For copyright infringement cases, you can also submit a DMCA (Digital Millennium Copyright Act) removal request.
Google Legal and Copyright Removal
On Google's Legal Removal Requests page, it suggests first to try flagging content, which could possibly result in the removal of that content by Google's content teams. However, if simply flagging a post or image does not result in removal, you can submit a legal request.
For submitting a legal request, Google refers back to the page we talked about in the previous section article, which guides you through Google's process of removing content. Click here to view the removal page.
If the pages we suggested did not help you to find a resolution to the problem, the next step would be to find outside help, such as the kind of help you would see through working directly with an online reputation management firm.
Lawyers can also help with copyright infringement and could be a good consideration for obtaining a court order. People usually have little trouble with removing negative search results from search engines, but things get more complicated when dealing directly with the website hosting the content.
How to Remove Content from Bing Search Results
Like Google, Bing has a useful support page that provides valuable information on removing different types of search results, such as eliminating search results with broken links, outdated cache, and general pages.
To remove content from Bing search results, sign in to your Bing account using this link.
Then, enter a URL for a page you want to be removed by typing it in the Content URL input box.
You can then select the Page Removal option in the drop-down menu under Removal Type.
Hit submit.
This approach is generally the best way to go about a removal that concerns outdated content you want to remove from search results. Content removal requests for copyright infringement, on the other hand, have a different process.
To remove content from Bing search results that is infringing on your copyrighted work, you can submit a content removal request through Microsoft. To find out more, click here. Microsoft will take content removal requests, including government requests, and put them into action for the removal of specified content on Bing search results, so long as it gets approval. You should get notified of approval or denial after submitting a request.
How to Remove Content from Yahoo Search Results
Although Yahoo does not have control over the content published outside of the Yahoo network, much like the limitations of any search engine that displays content from all websites, you can submit a request to remove search results.
Yahoo advises to first contact the content provider hosting the content you want to be removed (submit a request to that website directly); then, to contact Yahoo. Regardless, the best way to ensure the removal is to contact both Yahoo and the content host.
Yahoo is quick to take down the search results of websites that contain your personal information, especially if it exposes very private numbers from SSN or credit cards. They also check non-Yahoo websites as they update online content, and if Yahoo finds anything that should be removed, it can then take up to 6-8 weeks to disappear from search results.
In the case of removing intimate content from Yahoo search results, such as private images or videos that were taken and posted without your permission, visit this support page.
"Intimate content" includes inappropriate content. Unfortunately, online users sometimes post this type of content without the consent and permission of the person it is subjecting, which is not legal.
85% of U.S. adults say that all Americans should have the right to have potentially embarrassing photos and videos removed from online search results. Most websites do uphold this, and actively remove intimate content posted unwillingly. And with the larger search engines like Yahoo, you should be less worried because they have an enormous reputation to uphold.
Remove Outdated Content
You may need to request to remove outdated content if previously deleted content from Google search results is still showing up, which sometimes happens when a page description or cache becomes outdated.
To remove outdated content, visit this page.
Log into your Google account when it prompts you to, and then, enter the web address for the page containing outdated content (the exact URL of the content, not the address for the search results page).
Select Request Removal.
Once submitted, you can return to the Remove Outdate Content page later to check the status of the request.
EU Privacy Removal
The United States is not the only location from which you can request content removal from Google Search results. The Court of Justice of the European Union made a ruling in May of 2014 that "individuals have the right to ask search engines like Google to delist certain results for queries on the basis of a person's name."
This ruling means that requests to delist Google search results in a particular country (the location of the person making the request) must get a response. The process of delisting URLs uses geolocation signals to restrict access to the URL after the request is approved. Requests must relate to a specific name of an individual in order to comply with the ruling made by the Court of Justice.
Request responses happen on a case-by-case basis, which means it may take some time to get an answer, but it is effective. All you have to do is fill out the EU Privacy Removal – Personal Information Removal Request Form.
You can expect the request form for EU content removal to ask for:
• Your personal information (country, first and last name, contact email address)
• Whether you have filed a previous report
• Information identifying the personal information you want to be removed
• The reason for the removal
• Your sworn and dated e-signature
The form is relatively short. Make sure to fill out the information completely if you want the best chances of success.
According to Google's Transparency Report, they may not delist content even after a request if the content is strongly in the public interest or if there are technical reasons such as duplicate URLs.
Do everything you can to remove negative results from search engines since it can have nothing but harmful consequences in your life. Not everyone has the same level of damage to their reputation, but you never know how badly one result in a Google search can affect you.
cybersecurity
About the author
William Jones is an Online marketing specialist and consultant with more than 15 years of experience in marketing. His expertise in marketing includes social media marketing, and reputation management for businesses.
Reader insights
Be the first to share your insights about this piece.
Add your insights