Protect Your Home From Afar with the Amaryllo Atom Security Camera
This is a must-buy for all homeowners.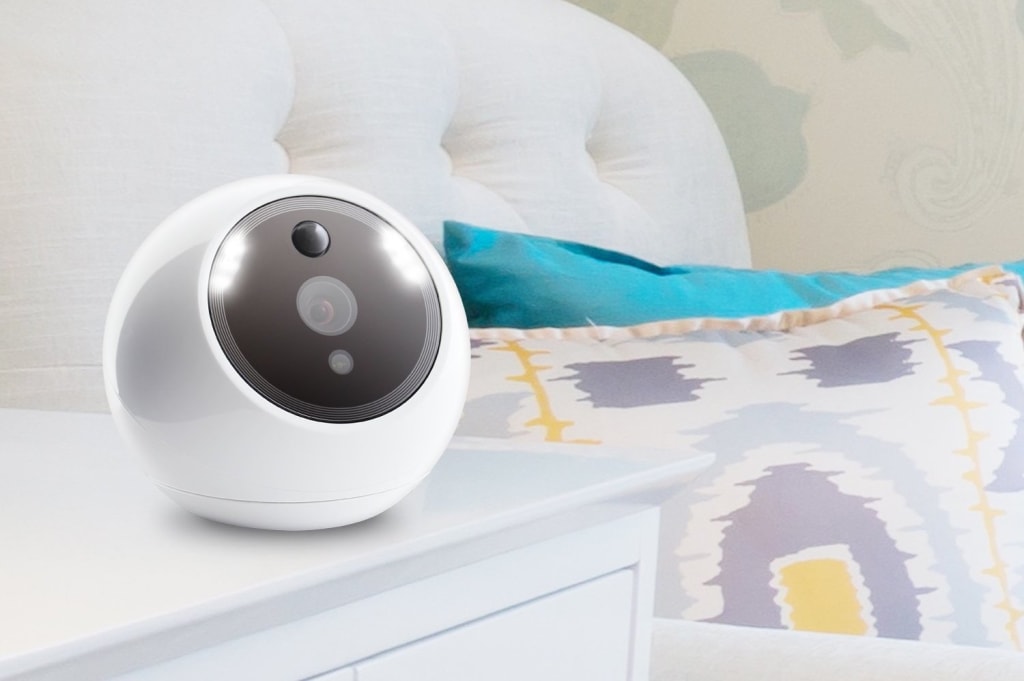 I have a bit of good news that I'm proud to share with the world—I recently became a first-time home owner. Well, I have about 20 years worth of mortgage payments before it's official, but for all intents and purposes, I have a place that I can finally call my own.
Obviously, this is a huge step for someone like me. I've never been someone that has necessarily been associated with the phrase "mature individual," but I've recently gotten my act together in a big way. One of my main concerns (other than making myself breakfast every morning before work) was how I was going to keep my fiance and I safe.
You hear all of these horror stories of home invasions and break-ins gone bad, so at least for me, there was no price I wasn't willing to pay to make sure my house was safe. Apparently, however, it turned out I didn't really need to break the bank, after all.
At first, I thought I needed a full security system—something like ADT—but that was until I found the Amaryllo Atom Security Camera while I was browsing the internet at work. At first glance, I didn't think this alone would do the trick, but after reading up on it, I realized that my first inklings were wrong. Go figure.
So I first looked into the basic ATOM camera, which on Amazon, ran for around $230 a pop, which is definitely a steal. I've heard of some cameras running over $500, so I wasn't hesitant to pull the trigger, but I still wanted to do some research first.
First off, I looked into the company itself, Amaryllo, and was pleased to find that it was a pioneer in AI. Basically, it specializes in AI as a service, with standalone auto-tracking and fast facial recognition as their own patented technologies.
As for the ATOM itself, I really was sort of taken aback by the plethora of advanced AI technology in such a small camera (roughly 4" high, with a width around 3.5" and weighing a full pound). Before even getting into the nitty gritty, the camera itself can basically capture a wide-range of footage, thanks to its full 360 degree auto tracking range and 90 degree auto pan and tilt. Basically, this in itself eliminates the need to install a large scale camera setup—you only need the one.
Now seems like an opportune time to get into the nitty gritty. The fast facial recognition was another huge plus for me, as it pretty much ensured that it wouldn't mistake me or my fiance for some home intruder when we happened to be coming home early from work or something like that. We also plan on having kids (fingers crossed), so this will be helpful to be notified when the little ones come home from school. Additionally, it contains four built-in activity and block out zones that identify regular background noise and protect against any other false alarms.
The video quality itself is more than impressive. Not only that, but it's automatically adjustable from 360P to 1080P, depending on the bandwidth. This ultimately helps providing a seamless, interruption-free live stream. The livestream is then stored on ATOM's free 24-hr server cloud, so you can play back any footage from the last day. Keeping up on it is easy, especially when you're as wary of home invasion as I am.
But what might be the most impressive thing about this camera, and certainly the most comforting, is the 256-bit military encryption embedded into the device. The fact that my house is being protected by the same technology utilized by NASA and the Pentagon, certainly helps me sleep at night.
Other notable features include a built-in mic/speaker, speech function, 4X digital zoom,an intruder warning light, access to google services, six Flash LEDs, eight IR LEDs, and a sizable 32 GBs of storage.
I decided to upgrade my plan.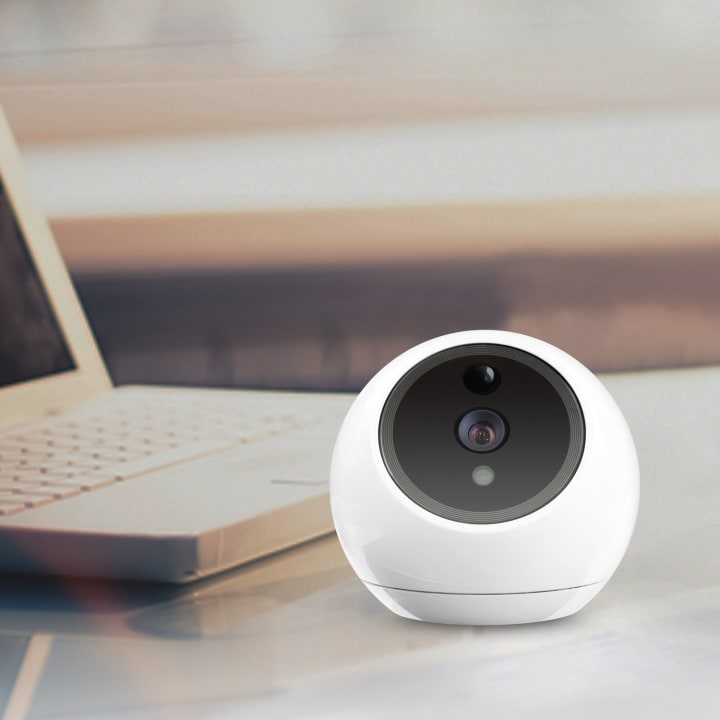 As I stated earlier, I just couldn't put a price on home safety. So with that, combined with the fact that the ATOM only costed a little over $200, I decided to upgrade to Amaryllo's expanded service plans. There are three different plans to choose from—silver, gold and platinum. If you opt for silver, it lasts three days, while gold lasts for 30, and platinum, the whole year. We got the silver plan just to try it out, but later upgraded to platinum once we were 100 percent sold.
Thankfully, the upgraded plan boosts you from four facial recognition scans to 10. We have a lot of family and close friends that come by, whether it's to help out feeding the dog, cat-sitting, or pulling a Kramer and inviting themselves to our fridge, so there is never a lack of people dropping by. Also included in the plan is human and vehicle detection, which helps detect whether it's an actual human in motion or just a car (actually anything, really).
Additionally, the service plan includes a very useful 10 second video playback alert and an intelligent heat map display to help decipher areas of high activity.
I couldn't be any happier with my purchase, and my suggestion to fellow first-time homeowners—or any homeowners—is to pick this useful tool up ASAP. We haven't had any break-ins yet, but you can never be too careful.
product review
About the author
I don't know what to put here lol. I love writing and I love content creation, and I finally found the right spot to do it!!
Reader insights
Be the first to share your insights about this piece.
Add your insights