MAFS Nashville Spoilers – Meet the Couples
Will you be tuning in to watch MAFS Nashville?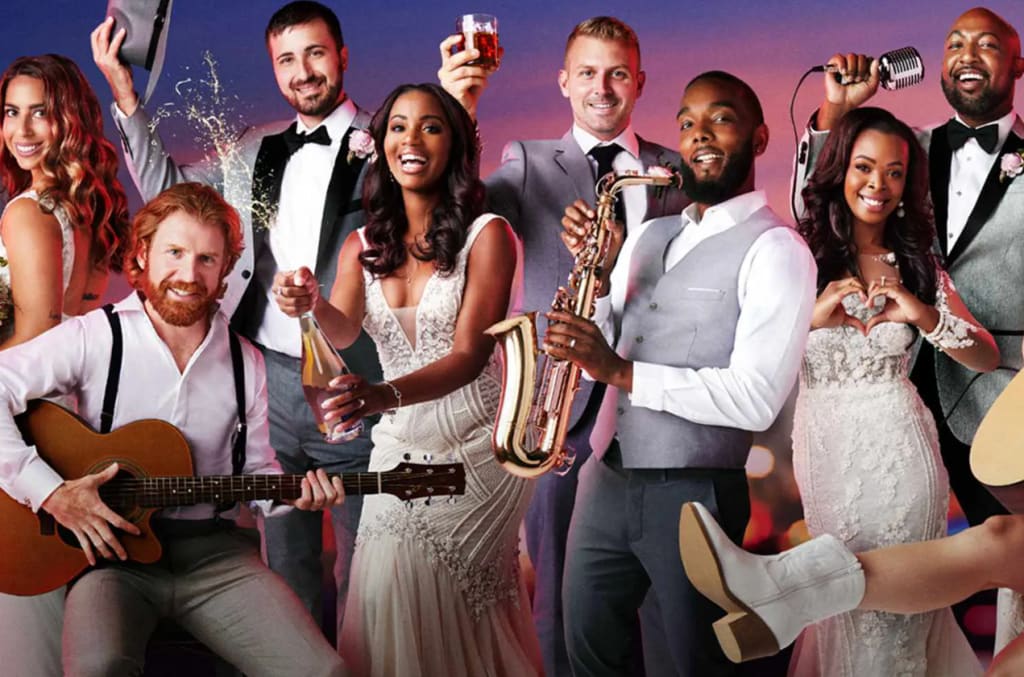 MAFS Nashville spoilers are here! Last season, the show was filmed for the first time on the West Coast. Check out my MAFS San Diego Decision Day post to see if the couples decided to stay married or get a divorce.
MAFS Nashville Spoilers
So, over the last few years, many of the couples didn't stay together. For instance, in MAFS Boston, only 2 of the couples decided to stay married but have since decided to get a divorce. And, last season, three of the couples stayed together after decision day. However, immediately after they made their decision, Alexis decided she wanted a divorce from Justin.
Though Stacia and Nate stayed married; it has been reported that they are not cohabitating in one place yet and have since divorced.
This season, the experts, Pastor Cal and Dr. Pepper are in Music City hoping to match 10 singles. Also, part of this season is Devon Franklin and Dr. Pia Hohler who were introduced in MAFS San Diego.
Will the experts be successful in their matches to help each person find their forever love?
MAFS Nashville Spoilers – Meet the Couples
So, are you ready to meet the couples?
Domnyique and Mackinley – Domnyique is 25 years old and is hoping to settle down. And, Mackinley is 33 years old. After he was hurt in his last relationship; he is fearful of being hurt again. Because they have an 8-year age difference; are they both at the same place in their lives? Of course, time will tell.
Gina and Clint – Gina is 36 years old and Clint is 40 years old. At the same time, both are putting their fate in the matchmaker's hands. Gina is a hairstylist and hoping to continue her success in the beauty business. And, Clint is an Adventurer at heart and is an Account Executive. In addition, Clint is a family guy; and he is trusting the Experts to find him that special someone to begin his journey with.
Jasmine and Airris – Airris decided to switch his career and he recently moved back to Nashville. He is presently a Software Engineer Instructor. And, Jasmine is ready to start a family.
MAFS Nashville Spoilers – Two Other Couples
Kirsten and Shaquille – Kirsten is 32 years old and feels she is ready for the next step in her life. Due to her success, she isn't willing to settle. She is hopeful the experts find her a man who isn't scared off by her success. At the same time, Shaquille feels he has achieved success in his career and has done some work on himself through therapy to grow as a person.
Nicole and Christopher – Because both Nicole and Christopher haven't had luck finding their forever person; they are both hoping that the Experts will help them find their person. Nicole is 32 years old and Christopher is 36 years old; and .is extremely close with her parents and was hopeful they would help her find the "One". When Christopher moved to Nashville, he hasn't had success in the dating pool. Will this match be successful?
MAFS Nashville Spoilers
Meanwhile, if you don't want to know the outcome of this season; stop reading.
In the first place, over the last several seasons; many of the couples who were paired up weren't a good match from the beginning.
Also, it is already been reported that one of the husbands makes an indecent proposition to one of the other wives.
When I read about all of the couples paired up this season; it appears that Gina and Clint were attracted to each other from the start. Does Clint remind you of Bradley Cooper in a Star is Born?
Because the show is just starting today; be sure to bookmark this page as I will continue to update this often.
As always, I welcome your comments on MAFS Nashville Spoilers. Will you be tuning in?
About the Creator
Hi - I'm Lynne Black, Founder of Fashionista Bombshell Whims!
I'm a Freelance Writer/Blogger and Published Author.
My stories and posts offer a peek into my life.
Of course, my goal is to inspire you through my books and articles.
Reader insights
Be the first to share your insights about this piece.
Add your insights