How Walmart's AI is Getting Intelligent for Grocery Delivery?
Grocery Delivery App Development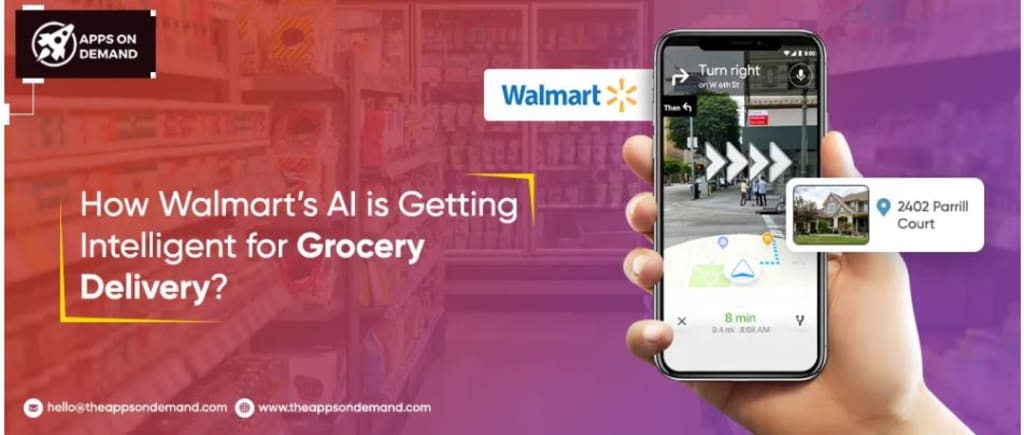 Well, the coronavirus pandemic has transformed the ways of shopping. We do buy groceries on a regular basis and everything from groceries to apparel, electronics, etc can be purchased online.
The grocery which is amongst the essential items, the grocery shopping app is helping a lot of people buy them online and get delivered at their doorstep.
Amongst other delivery apps, the Walmart grocery delivery app has seen a significant number of downloads in the year 2020.
Walmart has integrated grocery into the Walmart app and has become the no. 1 shopping app downloaded. The pandemic has locked us indoors, but consumers are buying groceries online more frequently.
Walmart's Grocery App Has Created A Buzz
Walmart grocery delivery app is trending and giving tough competition to other giants in the online market like Amazon, Instacart, etc.
The technology that has helped Walmart become popular is AI (Artificial Intelligence). It is training AI to make smart replacements in online grocery orders. Walmart has integrated AI technology into its grocery delivery app.
How Is Walmart's AI For Grocery Exchange Different?
It is the data used by Walmart to train its AI. AI utilizes the data related to grocery shopping to foresee consumer needs, choices, and behavior.
Walmart has built the technology that utilizes deep learning AI to identify thousands of attributes like price, brand, collection of consumer data, individual customer choices, existing inventory, and a lot more.
It asks the customer to approve the replaced item to tell Walmart whether they need it or not. This data is fed into the systems and it helps to learn algorithms to enhance the correctness of further recommendations.
So, AI eliminates the idea of asking an individual shopper to make quick decisions on a particular product. Rather AI gives them different choices related to the same product to know about their preferences.
So, this takes us to the question of how AI helps in mobile app development.
Let us understand in detail the benefits of AI in mobile development.
AI And Mobile App Development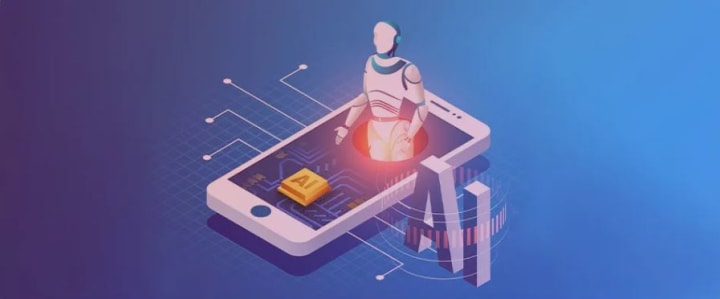 AI can be beneficial in mobile app development as it enables an app to imitate human intelligence. Moreover, these apps carry out operations that resemble human intelligence in machines. Let us have a look at the importance of incorporating AI in mobile app development.
AI Improves Efficacy And Accuracy In Mobile Application
When AI is integrated into mobile apps, it boosts its efficacy and accuracy. Certainly, the apps designed with low accuracy and errors will not run properly and will not be accepted.
The entire mobile app sector sustains perfection and accuracy with no scope for bugs. Hence, the integration of AI in mobile apps has become a necessity to build apps with high accuracy and perfection.
AI Handles Monotonous Tasks Completion Effectively
If you are using a mobile app, you wouldn't like it if it takes a lot of time to complete the tasks. This indicates a lack of professionalism. Using AI in the app development process saves a lot of time. Also, AI helps in completing specific tasks in mobile apps effortlessly.
Looking at the AI features, most app development companies are willing to build apps using AI to save time and deliver perfection. AI also helps carry out different tasks creatively while managing real-time issues in your app. So, it completes boring and monotonous tasks in less time in an organized and effective way.
Improves Customer Satisfaction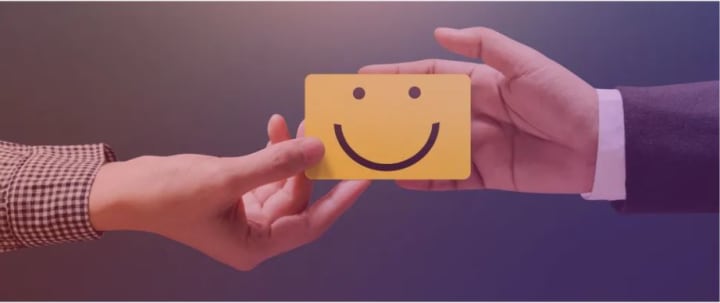 AI Integration into mobile app development results in improved customer satisfaction. The fact is that AI will make use of human behaviors collected from the app visits to increase user engagements.
Using AI, you can get precise suggestions and recommendations. AI-based apps also don't need you to search for data. AI helps the customers find the relevant items without searching for the items.
AI searches for data and displays the related information for the app users. It improves customers' satisfaction.
Improves Daily Operations
Ai has also improved our daily lives. Talking about travel & tourism, AI-based apps help detect locations to visit. AI helps carry out daily activities like typing easily. You don't need to type a full sentence as AI can do that for you and also correct your spellings.
AI integrated apps can also recognize your face and send notifications when your pictures are posted online. When it comes to the medical field, AI-based apps help in the diagnosis and treatment of diseases.
Improves Personalization
AI improves personalization when it is integrated into mobile apps. This technology helps apps to know about human behavioral patterns easily. Hence, AI apps help you know about the app users' preferences and make informed decisions.
AI apps help to post a predictive reply which improves personalization and thus decision making becomes pretty easy to target a potential audience.
Conclusion
So, the significance of AI in app development is huge and we cannot ignore this fact. It adds extraordinary features for an enhanced and personalized experience. AI apps will keep you ahead in the competition and just like Walmart AI's you can increase the user's engagement.
Also, the AI-based apps communicate with your app users seamlessly. The apps recollect the choices of the app users to build better UX/UI. Hence it helps offer customized responses for every inquiry of the app users.
These apps save time that you spend on doing basic tasks and it will create user engagement for the app users. We cannot deny the fact that AI integrated apps are here to stay and they are the future apps. They will conquer the mobile app development field. It is proved by looking at the success of AI-based mobile apps and the Walmart grocery delivery app is one of them. At Apps on demand, you will get app development services that cater to your business needs. We assist you to make the most of AI features so that you get apps that are precise and performing.
| Read Original Blog Here : On-Demand App Development
apps
About the author
Reader insights
Be the first to share your insights about this piece.
Add your insights