How to Maximize the Benefits of ZTE's Support Services
Just as ZTE is committed to offering its customers a variety of innovative technology products, the brand is just as committed to providing excellent customer service.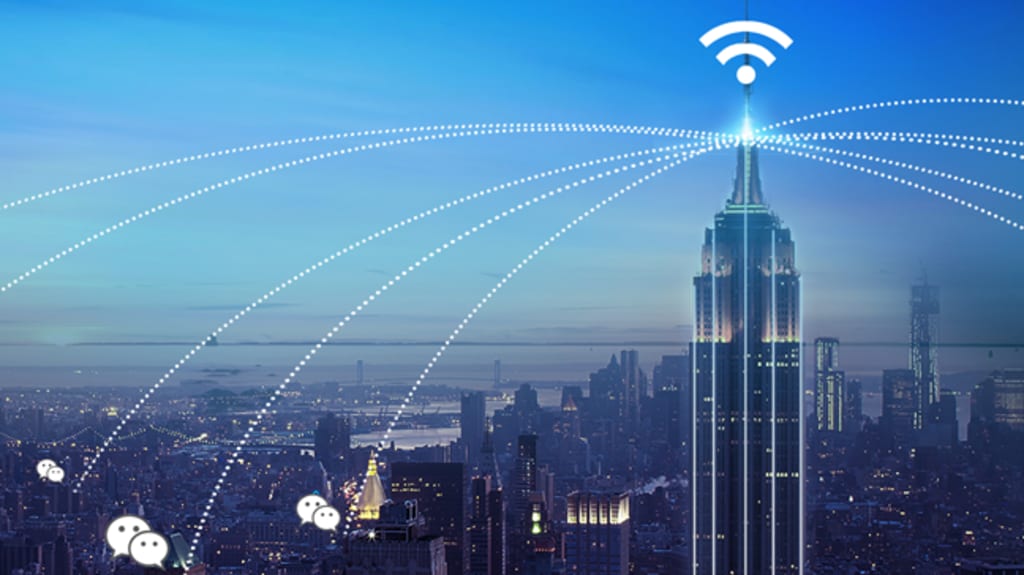 ZTE makes it easy to find what you need online, whether it's a product manual, troubleshooting or spare parts. When you need additional help, contacting a customer service representative is easy. Read on to learn more about ZTE support and how you can get the most out of the service.
Navigating ZTE's Support Portal
ZTE's support portal is easy to navigate and offers a wealth of resources to help you get the most out of your product. Before entering the portal, you'll need to create a free account. Once you've logged in, there is a menu where you can request support or spare parts or check the status of a return.
You will also find support documents for each of ZTE's products. Products are divided into categories, making finding the document you need easy. Once you go to your product's model page, you'll find information like manuals, troubleshooting tips, multimedia and more. ZTE updates the product pages as new information becomes available, like software updates, product lifecycle information and safety notices. Most documents are available in Chinese and English.
The support homepage has some of its latest products and support news at the top. It's easy for you to keep up with what's going on with your products and the company. You can also download the support app from the homepage. The free app is available for Android and iOS, allowing you to get help even when you're not near your computer. The app offers many of the same features as the support portal, including product documentation. You can also open and manage a support request and order spare parts through the app.
Leveraging Repair and Service Centers
If you're having issues with one of your products, ZTE makes it easy to get it serviced and get back to using it as normal. You can contact a customer service representative through email, chat or by telephone. The representative will go over your service and repair options to help you fix your issues. Depending on the problem, you may have to send your product in for service, or you may need to order a replacement part.
If you need help with a product you bought offline, ZTE may have a local service center that can help. Be sure that you visit a service center that is authorized through ZTE. In some situations, you can return the product to the point-of-sale location. The store may be able to help you repair or replace your product.
Staying Updated and Troubleshooting
As technology is constantly changing, you must stay up-to-date on your products. Many products have software updates that ensure they are working properly. The ZTE support center has information for each product, including any updates or safety notices. Check your product's information often to keep yourself aware of any changes.
Troubleshooting is a valuable tool when a product isn't working properly and can often prevent sending in your product for service or visiting a repair center. ZTE's troubleshooting page is easy to navigate. You simply select your issue and then you'll see a list of questions to help you figure out what is going on. You can also visit the FAQ page to get help with some of the most common help topics.
Understanding ZTE's Warranty Policy
ZTE's warranty policy applies only to products purchased through ztedevices.com. If you purchased your ZTE product through another seller, you must contact them for warranty questions. ZTE smartphones come with a one-year limited warranty and all other products have a six-month limited warranty. Warranties begin on the product's date of delivery. If you need to send or drop your product off for service, back up all of your files and personal information.
A product must not have any signs of improper use to be eligible for a warranty. A warranty does not cover normal wear-and-tear. Customers need to present their proof of purchase to get a product fixed or replaced while under warranty. In some cases, a country's laws may restrict a warranty. ZTE will not exceed these restrictions. Products that have been modified or repaired somewhere other than a ZTE-certified repair center may be ineligible for warranty.
If your product has issues and is still under warranty, you can start a service request or contact a customer support representative with any questions.
Engaging with ZTE's Support Team
ZTE makes it easy for you to contact their customer support team. They offer several communication channels so you can contact a team member however you like. You'll see a "Contact Us" section near the bottom of the support portal homepage. From here, you can email directly through the portal, find a support phone number or enter a live chat with a team member. ZTE offers support services in English, Spanish, French and Chinese. Representatives are available Monday through Friday during business hours.
In addition to developing innovative products, ZTE also offers a wealth of support materials to help customers get the most out of their purchases. The company understands the complexities of working with new technology and makes it easy for users to get the support they need. Be sure to check out your product's support page to keep up with the latest news about your product and reach out to a team member if you have any questions or issues.
Reader insights
Be the first to share your insights about this piece.
Add your insights