Five Best E-Readers on the Net
Get your read on with the best e-readers on the net this year.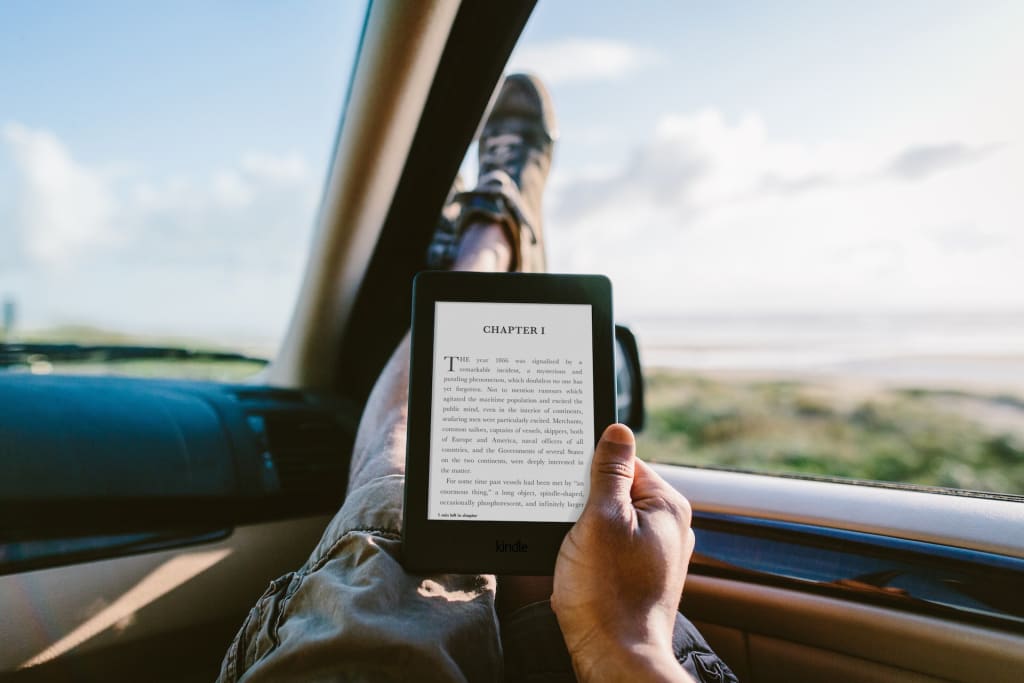 Let's be real, most everyone could use to read more books; after all, reading has many benefits. E-readers are converting even the most hardcopy, die hards these days because of their increasing versatility, small size, and ease of use. The best e-readers make purchasing new books and displaying them to read easy to do and accomplished within mere minutes.
Saying no to an e-reader is a difficult task to do when the alternative means either going out of your way to purchase one at your next trip to a bookstore, or ordering it online and waiting for the next best seller to arrive in the mail. Clicking on that "read now" option when online ordering is just too tempting to pass up, and why should you?
E-books are competitively priced, and great for the environment since it saves a tree or two. And, a great thing about e-book readers on the net these days is that public libraries are starting to offer more and more titles that are e-reader compatible. So even if you don't want to buy a digital book, you can check one out from the library and download it to your reader, all within minutes.
So if you're in the market for a new e-reader, don't make your purchase until you check out the five best e-readers on the net.
Probably the most comfortable reading experience out of all the best e-readers on the net is the Kindle Oasis E-reader. If you have the bit of extra money to spend, the purchase is totally worth it. If you're an avid reader, you'll make up the cost in no time with this purely enjoyable reading experience.
The Kindle Oasis is basically the Mercedes of e-readers, with it's spacious 7" 300 ppi display that reads like a regular book without a bit of glare, even in direct sunlight.
Don't worry about getting the Kindle Oasis E-reader wet with a splash from the pool, lake, or ocean. This e-reader is the first waterproof kindle available at e-book stores. And, when you aren't able to read your books, whether you're busy driving or have your hands full, use your Oasis to listen to your favorite audiobook with the built-in Audible app.
You can go weeks without the need to recharge, and storage options include either 8 GB or 32 GB of internal storage, which means you can store tons of books, audiobooks, magazines, and newspapers to read at your complete leisure.
There are a number of answers to the question, "Why are so many people continuing to read books despite living in a digital world?" One traditional drawback to e-readers has been their sensitivity to environmental conditions. Sticking with an actual book means you don't need to worry if the sun is beating down on it, if sand gets into its pages, or water from the pool splashes on it. Books are durable, and most are still readable even after the worst of treatment.
Many people shy away from purchasing e-readers for this reason, or if they do own one, they often don't bring it on vacation with them. With the Kobo Aura H20 however, you no longer have to worry about the water factor. The Kobo Aura H20 is waterproof and dust proof. So get a little beach sand on it, or some ocean water if you please. You'll enjoy stress-free summer reading with one of the best e-readers on the market today.
The Kobo Aura H20 also features an extra large, no glare 6.8" Carta E Ink touchscreen that will allow you to read in full sunlight. An adjustable comfort light allows you to avoid eye strain in any lighting condition. Additionally, all the print is displayed in high definition, so words virtually pop of the page with crispness.
The Amazon Kindle Paperwhite has been Amazon's number one best selling e-reader, and for good reason. It's simple, small, and crisp, allowing you to read in a variety of conditions thanks to its adjustable, built-in light.
Each version of the Paperwhite ebook readers keeps getting higher in resolution, with its most recent version offering a 300 ppi display for crisp, clear letters.
This is one of the best e-readers on the net because it's small and easy to hold, holds a charge for up to six weeks at a time, provides easy Wi-Fi access to your books and cloud storage, includes browsing capability, hosts book reading marathons with Kindle Unlimited, and is fully adjustabile in text size and markup features.
The Paperwhite also allows you to share your reading experience with friends thanks to the ability to export notes and highlights on e-books through your email; a great feature to have for your next bookclub get-together.
The Nook GlowLight has come a long way since its humble and cumbersome beginnings. The GlowLight 3 is a vast improvement over the Nook's of yesteryear, providing a comfortable, easy read in a variety of lighting conditions.
The Nook GlowLight 3 gets a top spot for the best e-readers on the net because of it's comfortable hold, easy navigation, and, thank goodness, actual page turn buttons!
The Nook GlowLight 3 has a total of 8GB of storage, which means you can hold thousands of books, plus side storage from Google Play. Books you choose not to download sit in the Nook Cloud free of charge. It can read just about any book format you throw at it: ePub, PDF, Adobe DRM ePub and PDF, plus graphics like JPG, GIF, PNG, and BMP.
Need to go a while without a recharge? Don't worry—this e-book reader will let you enjoy your favorite texts for up to 50 days without needing a recharge. You'll read in comfort, too, thanks to the screen's glare-free, high resolution, GlowLight illumination ambient lighting, and night mode.
Nook also refreshes a new load of Barnes & Noble's selection of free book excerpts, magazine articles, and sneak peaks daily.
A wonderful option for entertaining your kids on the road without exposing them to other distractions like games and videos, is the Kindle For Kids bundle. This e-reader is basically the latest version of the Amazon Kindle basic, but it comes with kid specific features that help parents track children's learning.
This particular kindle is completely free of sponsored screensavers, which means you don't need to worry about the kids seeing any adult-themed titles and images.
Parents can set reading goals and track kids reading journey with Kindle FreeTime, or work on their children's vocabulary with Kindle Word Wise and Vocabulary Builder. This is a fantastic way to supplement some of the best learning gifts for kids.
Probably the best part of the Kindle for Kids is the two year worry-free guarantee. Kids can be rough on devices. If this one breaks, Amazon will replace your child's kindle for free, no questions asked.
When bedtime comes, your little bookworm won't be tempted to read after lights out because this kindle isn't backlit. This is one of the rare times no light is a useful feature in e-readers.
This tablet is not water resistant, so be careful around the pool. Purchase it with Amazon Prime, and you'll have it just in time for your next vacation. If you've got more time, keep an eye out for upcoming, special offers at the kindle store before buying.
product review
I've read so many self-help books I took the Hippocratic Oath. Creativity guru and SJW.