Cheapest 4K Cameras That Are Actually Good
Photography may be an expensive art, for one needs the device that captures them in the best quality, but it doesn't have to be when utilizing the cheapest 4K cameras.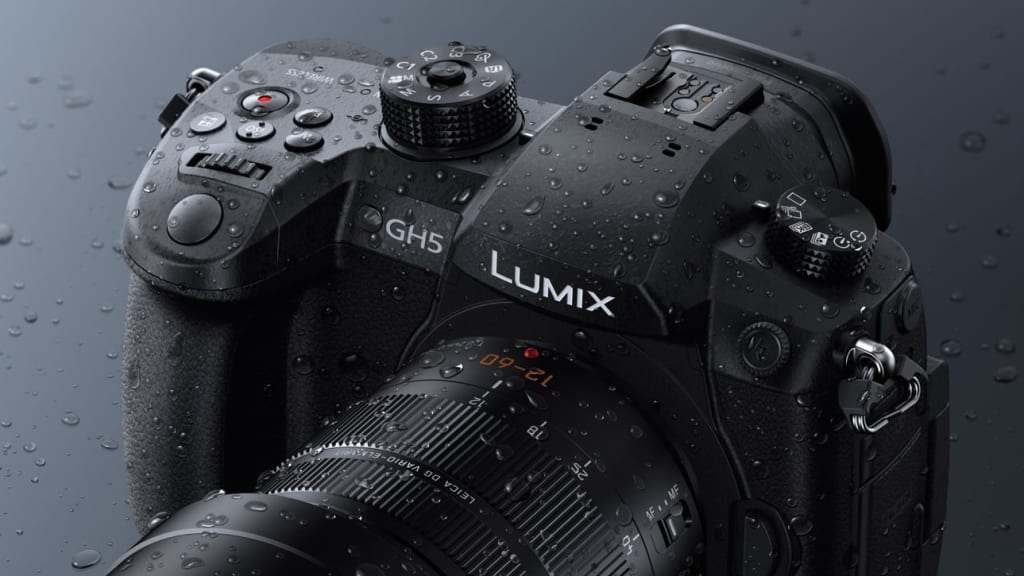 Photography might be a form of art that's particularly difficult to master as a whole, even with an expensive piece of equipment, but some of the cheapest 4K cameras have many of the same features and preform just as well as an expensive one does, if not better. Why shoot yourself in the wallet, when you can shoot the perfect photograph for half, or more, of an expensive product? It just doesn't seem right, which is why I took this time to scour the internet in search of not only the best, but the cheapest, available 4K cameras.
If you're not a photographer or a techie, you might be wondering what 4K is, and that's OK! Burgeoning only as early as 2016, 4K video and 4K cameras both streamlined advanced technology within photography, but not all 4K shooting products are the same. Every distributor's models and lenses are utilized and function in different ways, so it really comes down to the components of the particular device, such as mirrorless cameras, weather sealing shells, image stabilization, and CMOS image sensors. Don't fret, these picks shown below are as cheap as they come, yet preform like extremely expensive gadgets, validated by top tier techies and photographers of the like. Never again take a crappy photo on your iPhone 7, for which many consider the death of photography. Instead, pick up one of the cheapest 4K cameras that are actually good.
Of the most popular in the cheapest 4K cameras, GoPro's HERO 4 is their first product that has an LCD touchscreen, which greatly helps with using the device. What makes it one of the best of its class is that it weighs a mere five grams, yet still brings the best in resolution, stability, and performance, despite its relatively small size.
GoPro is known for making some the most useful action cameras, but their HERO 4 model really calls attention to the prowess in 4K capabilities. Especially for its $400 price tag, this device is a must-have for any hardcore sports fanatic.
Sleek and much more compact than its predecessor, GoPro's HERO 5 is even better than the 4, because it's almost the exact same price for additional features that make capturing videos and photos a breeze in one fell click. With a heightened video resolution and full frame capabilities, the HERO 5 just might be your photographic hero coming this holiday season.
It sports the same two inch display as the HERO 4, a waterproof and weather sealing encasing, a touch and go shutter, plus it has advanced video stabilization, all of which only make the GoPro HERO 5 that much more necessary for photographers of all kinds. Plus, as a nod to the many surfers who regularly use this device in the ocean, it's among the best waterproof gadgets. Not to mention, it's also one of the cheapest 4K cameras on the market. I'd say it's just about perfect for anyone who loves taking photos and videos, in general.
Sony may be more well-known for its PlayStation video game platforms, but they also design some of the most functional photographic devices, some of which are the cheapest 4K cameras around. This RX100 V, for instance, is just a little over $1,000, but it comes in a waterproof case and has multiple features that make it the most optimal photo capturing product.
Utilizing the Exmor RS CMOS sensor, 21 megapixels, 2.9x zoom, and an LCD Xtra Fine touch screen lens, Sony's RX100 V makes the most out of every shot. There's many more features, all of which only point out the fact that it's a must have 4K camera among the cheapest of its kind.
Every good photographer knows that Sony is a quality camera engineer, which can be identified by the FDR-AX33 camcorder. While it may be the bulkiest and most unsightly of all the cheapest 4K cameras, it's also one of the most durable on this list.
The FDR-AX33 camcorder comes with a flip out three inch touchscreen that has an ultra HD display, an Exmor R CMOS sensor, 10X optical and 20X clear image zoom, plus a surround sound microphone! A little more than $800, Sony's 4K camcorder, and its multiplicity of components, won't disappoint the photographer that's in you.
The Lumix DMC-G7 is a mirrorless micro four thirds 4K camera that has 16 megapixels, 3x zoom, an EVF, and LCD viewfinder, plus many more features that make it one of the best among the cheapest 4K cameras.
Lumix is Panasonic's most iconic and popular model of photographic equipment, but none of their other products preform as well as this one for such a low cost, which rests around $700. It may seem steep, but the DMC-G7 is definitely worth it, since it's fully-featured with a compact body, an interchangeable-lens camera, high-resolution viewfinder, and a swift autofocus, all of which will make your pictures pop right out of the screen.
Panasonic is known for their contributions to smart technology, and their Lumix model cameras are some of the very best in the industry. While Nikon may be a household name for photographers, so is Panasonic, especially when it comes to their Lumix DC-FZ80.
Being one of the cheapest 4K cameras, the DC-FZ80 uses 18.1 megapixels, a 60x zoom, which can be modified with additional focal attachments, and an intelligent zoom, a still image shutter speed, and various recording features, such as creative shot, panorama shot, and scene guide, to name a few. Don't opt out on quality performance for something that costs ten times more, when the DC-FZ80 can do much more than its $1,000 rivals.
Under the brand named simply YI, this 4K action camera is one of the most simple looking, yet highly immersive pieces of photographic equipment that will enhance your photo-taking game and optimize your end results. Not to mention its easy-to-use design, the YI 4K action camera is one of the cheapest 4K cameras on the market that looks as amazing as it works.
The most notable features include 4K video, two hours of battery life, on-board Wi-Fi, live streaming, and a 2.19 inch screen that looks so crystal clear you might even think you're still at the beach when looking through your summer photos. Don't buy some $1,000 dollar product that can't even fit into your pocket! Grab YI's 4K action camera, instead.
The most inexpensive on this list of the cheapest 4K cameras is the EK7000, which is also one of the best tech buys on the market. You'll get everything necessary for making amazing photographs and videos, all under $100.
Similar in appearance to the more popular GoPro, AKASO's EK7000 comes equipped with 4K UHD action, two rechargeable 1050mAh batteries, wireless wrist control, built-in Wi-Fi and HDMI, plus a 100 feet waterproof shell. If you're a sports photographer and want to take the highest quality photos for the lowest possible price, the EK7000 can't be beat.
This Olympus product is one of the cheapest 4K cameras among their OM-D models. Crafted out of premium metal, the OM-D E-M10 Mark III sports a three inch LCD tilting touchscreen, a mechanical viewfinder that runs both 8.6 fps and 4.8 fps, built-in Wi-Fi, and a five-axis image stabilization system.
For just under $700, these Olympus cameras are the best deal for shooting 4K, so don't miss out on the best performance in video recording. You even get a necessary 16 GB SD card to save your thousands of photos on. What more could you ask for in that price range?
Equipped with a multitude of sweet features, Nikon's 1 J5 is perfect for the young photographer just getting to know the industry. It uses a one inch type sensor and CX-mount lenses to capture the best looking photos, plus it has a useful leather grip, unlike previous models, for stabilization and safety.
The 1 J5 is also a mirrorless digital camera that shoots 4K footage, so there's a lot you can do with this device. Make sure to stick with the F3.5-5.6 VR power zoom lens configuration, since that's one of their cheapest 4K cameras. Any configuration beyond that will see you shelling out over $700 for useless additional accessories.
Last, but not even close to least, we have one of the most expensive, yet still "cheap for its kind," 4K cameras on this list. Yes, it may be upwards of $1,000, but you have to remember that it's both the best and cheapest you'll find under the Nikon brand name. They're pioneers of lens optimization and photographic technology, as seen in this very D500 model. Among the cheapest 4K cameras to buy right now, this one is by far the best in all categories and makes photog for beginners a breeze.
Photographs and videos taken on the Nikon D500 have exceptionally high quality, shooting film at 10 fps, capturing images through a pentaprism single-lens reflex viewfinder, then displaying your masterpieces on a titling LCD touchscreen. Seriously, can you find anything better for less? I doubt it.
About the Creator
Call me a nerd, that's what I am: Star Wars fanatic, Grand Theft Auto champion, comic book connoisseur, and a long-time lyricist. So, call me a nerd, but that's not all I am!
Reader insights
Be the first to share your insights about this piece.
Add your insights