Beware the Phone Sharks!
The Murky Waters of Updating Your Mobile Phone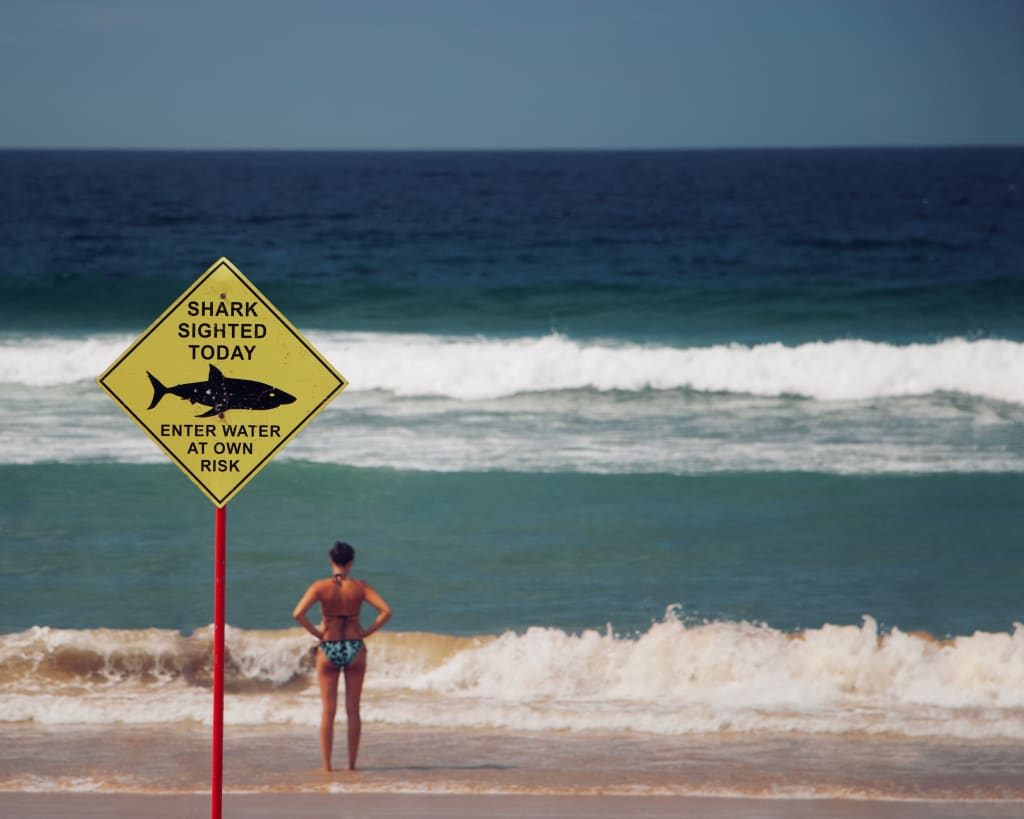 Photo by Lubo Minar on Unsplash
This week I decided to update my mobile phone. I never buy anything without doing my research first. I may be a silver surfer, but I'm certainly no techno-phobe and I wanted a smart phone which would serve both my personal and business needs, with a few added extras. A better camera would be a bonus, as would a decent sound output so I could listen to music on the go. Work-wise, I wanted quick and easy access to my contacts by text, email, and social media. Security measures such as fingerprint and facial recognition would be cool, but not on my list of essentials.
So I logged into my providers' website to check out the upgrade options. I fancied a change of manufacturer, and there were some I'd never heard of, so asked my son's advice. Soon, I'd found three phones which were within my budget and, according to my son, came highly recommended by his friends. I used the compare feature on the website and decided one of these three was perfect.
But, like I said, I like to research before I buy. I searched and read numerous reviews of the chosen phone until I was left in no doubt that this was the phone for me. The price was right too, just a few pounds a month more than my current contract, but with far better features. I won't lie, this phone had me pretty excited.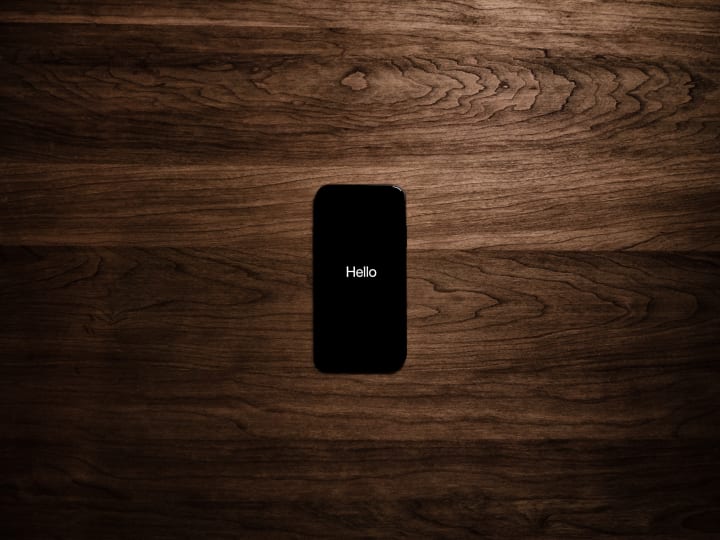 So excited, in fact, that the following morning I asked my son if he'd like to accompany me to the local branch of my phone provider, in order to look at the phone in the flesh (so to speak) and complete my update.
The Phone Shark was waiting at the door. My toe had barely entered the water—or should I say the phone shop—when he pounced with,
"Hello! What can I do for you today?"
This confused me. I'd envisioned leisurely exploring the features on my new phone, before making a purchase. What I should have said was, "I'm just looking!" or something equally banal, but instead I uttered the dangerous words,
"I'm looking for an upgrade."
The shark circled its prey. Well actually, he stepped over towards the display and asked,
"Do you have a particular phone in mind?"
I told him I had, and my son, who is always one step ahead of the game, had already located said phone on the display. He pointed it out.
"Oh, you don't want that one," the shark replied. "You want the latest model."
My son and I exchanged a glance as I told the Phone Shark that no, the previous model was the one I'd come for.
"That one's only still on display because we haven't got round to changing it yet," he told me. "This is the one you want." 'This' being the latest model.
I looked at the price tag. The starting price for a contract on this latest model began at over seven pounds more than my personal choice. Phone Shark sensed my displeasure and tried an alternative manoeuvre.
"Let's get the details of your present phone," he said.
So, I provided my number, went through the security rigmarole—the name of my dog and so on—then Phone Shark asked how much I wanted to pay. I gave him my budget and he proceeded to explore package options for the phone which he'd decided I wanted.
"But I don't want that model," I told him.
"Why?" Phone Shark appeared totally perplexed by my decision.
"I don't want to pay an extra seven pounds or so a month for features I don't need," I explained.
"But you're not paying for the features," said Phone Shark. He eyed the old model disparagingly and said, "That one's already a year old.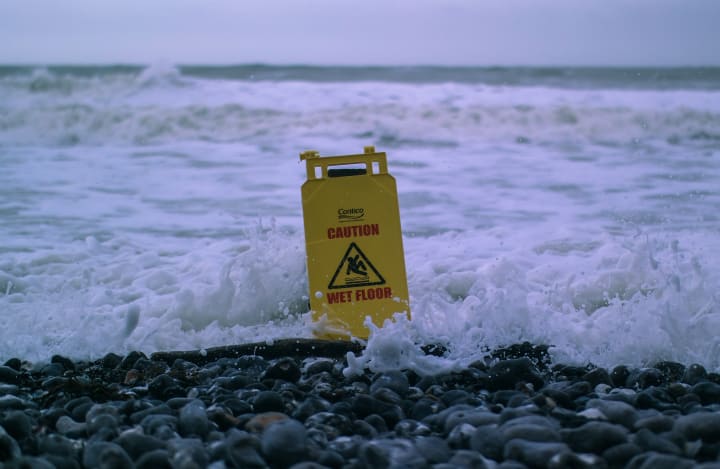 I wanted to tell him, that no, actually it was a new phone and the phone I wanted, but I knew Phone Shark was in for the kill, and to do so would be treading dangerous waters.
"It's okay!" I said. "I'll just go home and order the one I want online," to which Phone Shark replied,
"You'll not be able to. It's no longer available!"
My son and I exchanged glances beneath raised brows.
"It was available when I looked yesterday evening," I said.
Now Phone Shark had options here. He could have offered to check availability. He could have offered an alternative phone at the price I wanted to pay. Don't forget, I'd done my research, I knew there was another phone package in my chosen price range. Had Phone Shark chosen either of these options, he would have made a sale.
Instead Phone Shark just stood silent as my son and I turned and walked out of the shop.
We went to a cafe nearby and I ordered my new mobile phone. As we walked back to the car, we passed the phone shop where we spied Phone Shark moving in on his next unfortunate victim.
Not available? Really?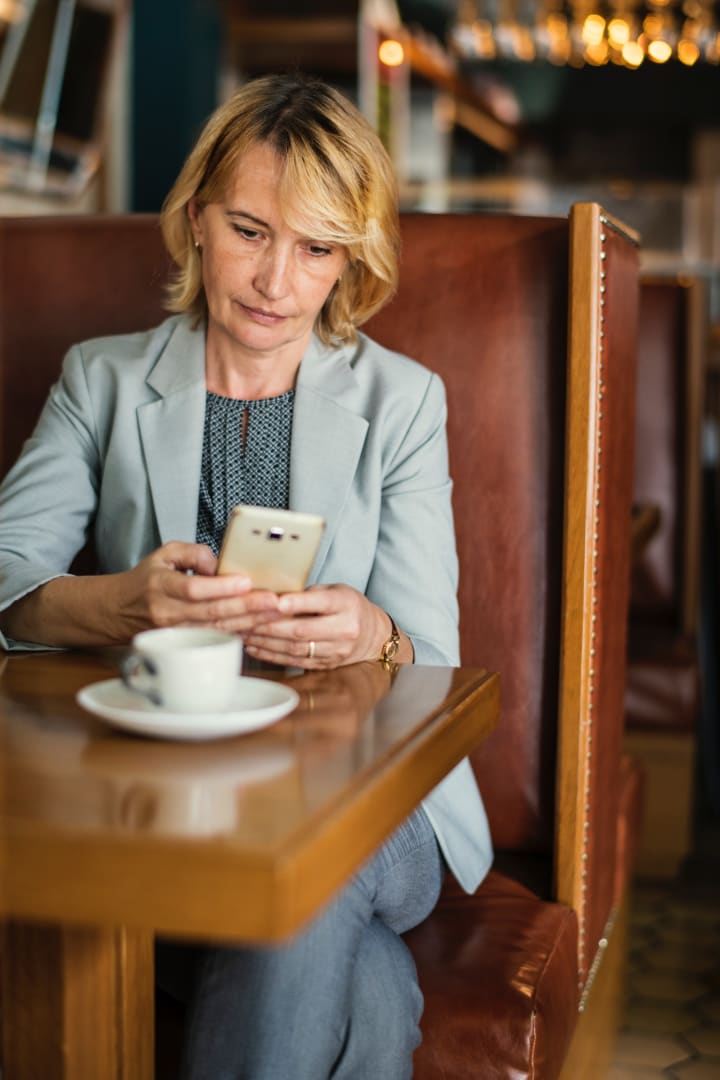 mobile
I'm a tutor, freelance writer of fiction and now a blogger too! I blog to share my knowledge and experience with others, to find a soapbox for things that make angry and sad, as well as a platform for those that make me laugh, cry or smile.
Receive stories by Dorothy Massey in

your feed