Buyer's Guide
Best Projectors You Can Buy Under $500
Projection distance, resolution, and screen size are what earns you a space among the best projectors under $500.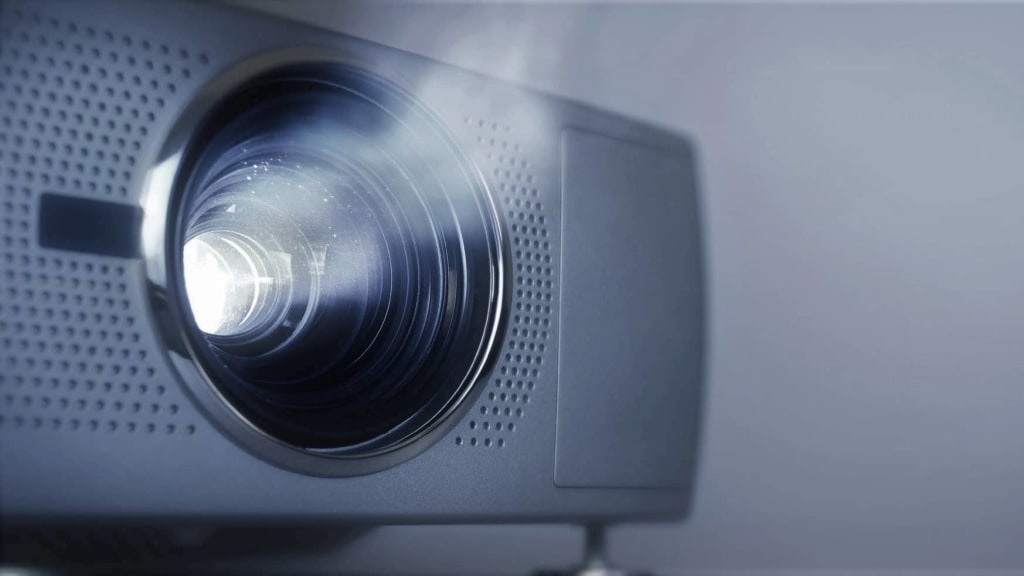 I'm not made out of money, and if I was, it wouldn't matter because I'd be a finite sum. That's why when it comes to my television options I want something affordable without sacrificing quality. I want the best projectors you can buy under $500. I'm adulting for the first time, baby! That means I walk it how I talk it and rake it up all week. But I'm not spending my cashmoney on bloody shoes. The bank's not going to hold me down like Baby holds down Weezy. I want to make a smart choice for my TV and movie viewing options.
With this baby, I can project something upwards of 43 feet away! My place isn't that big. If it was, I wouldn't be limiting my price range to $500! But, wow, what an impressive feat! That means this projector is for people with greater aspirations than my own! It'll do for my room, though. It's also 3,600 lumens, which is super bright! The bulbs have a lifespan of 15,000 hours, which is way longer than I would be using this. I can also hook a lot of different things up to it. VGA, RCA, HDMI; it's got it all! Without a doubt this is one of the best options for projectors under $500.
This projector also produces 3,500 lumens, but thanks to its LED technology the bulb lasts 30,000 hours! It delivers HD image quality 4 to 18 feet away, and has VGA, RCA, and HDMI ports. Plus, it has a built in speaker! Honestly, I don't even want to be able to project 43 feet away because then I might be called upon to do it. I'm too busy adulting to live up to the responsibilities of projecting something like that! Leave that to the high school AV club. I'm sure they'll go ga-ga for this.
3,200 lumens and a throw distance of 2 to 34 feet make this one of the best projectors under $500. It's native SVGA resolution delivers a screen size that's 800 by 600, which makes it not ideal for all uses, but still good enough! Don't feel bad; if someone's badmouthing your projector, then they're just being jerks! Same thing goes for your body. Everybody is a beach body and don't you forget it!
Wow. You can use this on screen from 83 to 207 inches. Those are big screens. I'm only 72 inches in length/height. That means if these screens were sentient they'd be able to beat me up! Although, that's assuming they have arms and legs. We should not be giving sentient machines arms and legs. Let them complain about their lacking mobility all they want; HUMANS ARE IN CHARGE! The max resolution for this projector is 1080p, so it's good for high def movies.
This is one of the best choices so long as you don't want it to project too far away. 6.5 feet is as far as it can go, but its screen ranges between 36 and 300 inches. That's a lot! It's also easy to set up and has many different resolutions, so you can use it with a lot of different devices.
This can project upwards of 16.5 feet away and its maximum resolution is 1080p. You don't really need much more than that! And if you do need much more than that, you've probably got more than $500 to spend, and can check out the best 4k projectors for your home instead. And if you don't have more than $500 to spend, you're going to have to temper your aspirations. Too many people are living beyond their means, paycheck to paycheck. That's not adulting; that's baby adulting!
This may be a modest projector, but it's still one of the best options. It's got a variety of resolutions, it projects upward of 16.5 feet, and it can be used on a screen between 35 and 180 inches. The max brightness is only 2,000 lumens, but that's okay if you're just going to be projecting in your dedicated home theater or in the backyard. Where else you hoping to project, Mr. or Madam fancy pants? On the side of a yacht? Onto your race horse? Upon your gold encrusted chandelier?! You one percenters make me sick! The income inequality in this country is abysmal! Having political opinions like these is part of adulting! I CARE THEREFORE I ADULT!
This is one of the best projectors under $500 because it's comparable in many ways to projectors far more than $500. It's got great brightness, great contrast, and great color accuracy. It's like what you learn when you know what you need to know before you buy sheets: there comes a point where a device can deliver results that are negligibly different in quality from what you actually need. Too good of a projector is the equivalent of sheets over a 1,000 thread count; you just don't need it! That's the paradox of choice! That's how capitalism hooks its hooks into you. Don't get hooked!
With 3,000 lumens, HD resolution, and built-in speaker, this is one a projector that is somehow under $500. In a dark room or in a light room, this projector is able to produce a quality image upwards of 80 inches. That's really good! You'll need external speakers since the built in ones aren't ideal, but that's no biggie.
This is one of the best projectors under $500 because it can deliver on the promises of a projector in a darkened room, and, at the end of the day, that's all you really want when you're working on a shoestring budget. You can watch videos you've downloaded or stream Netflix must see movies. That's all you need to make this work! And, given it's affordability, it's something you can upgrade from once you're adulting at the next level.