Buyer's Guide
Best Photo Apps for iOS
Are you getting the most out of your camera? Make sure by checking out the best photo apps for iOS.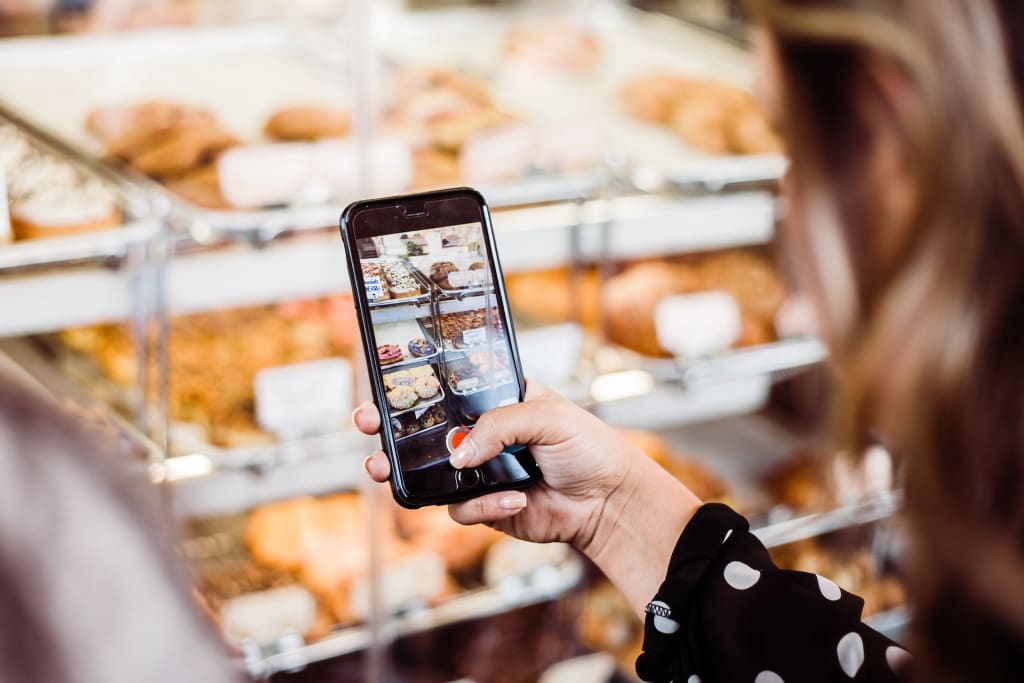 Taking photos is one of the best ways to ensure you remember all those memories that are only just beginning to get a little grainy. The iPhone comes with an incredible built-in camera, and it also comes with a host of free apps and apps available for purchase in their app store. Your phone is such an easy to use and convenient tool, it is literally always on your hip or in your pocket — lets be honest, it's likely already in your hand.
Have you ever wondered if you're getting the most out of your phone, or if you're using one of the best camera apps? Look no further, because this list of the best photo apps for iOS will walk you through everything you need to know, from basic editing to cropping. We will discuss which photo editing tools will make you the best photo editor, and much more along the way, hopefully shedding light on tips for amateurs and pro's alike.
If you want an upgrade from the camera app that comes with your phone, the Camera + is a great place to start. With one of the best photo apps for iOS, you can play with how light and dark your photos are, as well as set exposure separately from focus.
It also comes with a built-in stabilizer, so if you happen to have shaky hands, or it's freezing, you can still capture a great photo. With the Camera + your photos will come out perfectly every time, and it's so simple even if you need a dummies guide to iPhones, you could figure it out.
VSCO offers some incredible photo editing features, most notably their photo editing community that allows for some seriously creative editing. You can apply all sorts of filters, as well as 19 different editing tools for contrast and cropping.
It's also very easy to use and takes little time to figure out, so you get beautiful, clear photos every time you sue it, which easily makes it one of the best photo apps for iOS.
Snapseed is an incredibly easy to use photo editor, a bargain considering it's one of the best free apps available. You can layer on the effects like you could in a professional program, tweaking and re-adjusting every step of the process.
In addition, you can adjust or automatically correct skewed lines and perfect the geometry of horizon lines, leading to increased photo clarity. Snapseed is on everyone's list of the best photo apps for iOS.
Afterlight comes with 31 different filters, so every photo you take can come out looking as unique as possible. It's also simple to mix and max textures, so no matter what, you can achieve the look you desire. Always intuitive and responsive to the user, Afterlight is one of the best photo apps for iOS. Whether you're an artist, or just a mere novice, this app will take your photos up a notch.
Mextures is one of the best photo apps for iOS, because it keeps getting better, always offering more formula choices, better functionality, and an incredibly user friendly experience.
There are over 150 original textures, and it also allows you to fiddle with exposure, contrast, tints, and much more.
Afterfocus is especially great for portrait shots, as its technology makes it easy to blur the background and bring the attention on you or a friend. It's a smart app that has all the little tools and features you'll need to quickly achieve amazing effects.
It's one of the best app purchases you can make if you want to take more professional photos, definitely among the best photo apps for iOS.
ProCamera features DSLR style controls, while also remaining very user friendly. It offers you the full control of a professional camera, including an intuitive interface and advanced features for consistently better pictures.
You will find you have incredible control when using the ProCamera app, and it even shoots amazing high resolution video. It can really keep up with any photographing you need to take, and it's an easy choice on this list of best photo apps for iOS.
The thing that makes Manual one of the best photo apps for iOS is the amount of control it gives you over the photos you're taking. Manual gives you full control over the shutter, ISO, white balance, focus, and exposure.
It's great for young photographers on the go, because it gives you so much control over your images. Another great feature is how the pictures are saved into the camera roll directly, instead of its own camera folder.
PicsArt is a really useful photo editing tool, in addition to it being free and easy to master. It comes with hundreds of free templates so you can get started making collages as soon as you pick up one of the best photo apps for iOS.
There is plenty of great clipart and stickers that will make this app way more fun than most other apps. You can edit your pics for instagram, or anywhere else you plan on posting them.
Enlight is a great photo editor for the most artsy among us. A photo mixing tool creates amazing effects as you can overlay multiple photos, creating a stylish double exposure effect.
It's every photo app you've ever needed combined into one easy to use, powerful, and beautifully designed photo editing tool. You can even recreate the looks of old retro photos and turn things black and white, turning your photos into one of a kind works of art.
Filterstorm Neue provides you with all the photo editing tools you'll ever need, everything from powerful editing tools to filters, making it a clear-cut choice as one of the best photo apps for iOS.
In addition to the classic photo editing tools for adjusting color and exposure, Filterstorm Neue includes one of the best mobile implementations of a powerful control for perfecting brightness and contrast. It will take you far beyond basic photo editing, so pick it up next time you're at the app store.