Best Home Projector Screens You Can Buy in 2018
These are the top home projector screens on the market today.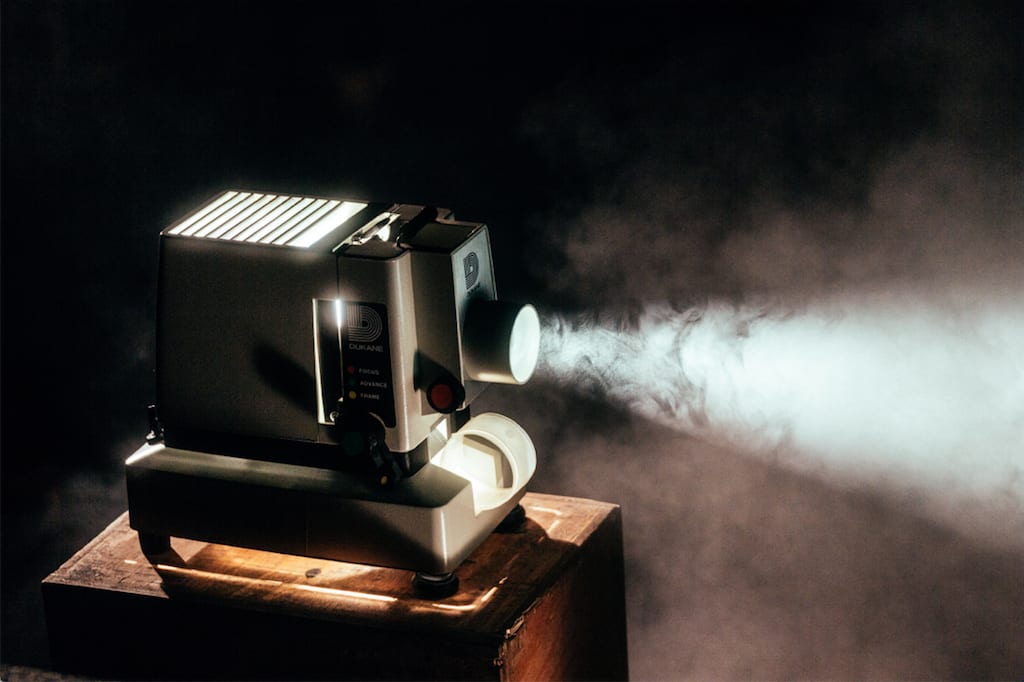 Photo by Jeremy Yap on Unsplash
Video projectors are rapidly gaining popularity as a convenient and effective way to enjoy movies and tv shows on the big screen from the comfort of your own home. After you drop the money on a good projector, however, it can be tempting to just point it at your living room wall, using the off-white paint as a makeshift screen. If you take just a little extra effort to set up a decent projector screen, however, you will experience a clear improvement.
Whether you are hoping to find a permanent fixture for your home theater, a portable projector screen for easy storage and transport, or a heavy duty screen for outdoor movie events, these are some of the best home projector screens on the market today. Most of these styles come in a variety of sizes, so you can choose the best size for your needs. Just make sure you match the aspect ratio of the screen to the aspect ratio on your projector.
If you're looking for a heavy duty projector screen to withstand wind and other hazards for your outdoor movie theater, look no further than Insignia's inflatable outdoor projector screen. While some clarity is sacrificed for the sake of durability, this inflatable screen is definitely up to the task for your outdoor home theater needs. This model measures up at 96"on the diagonal —that's eight feet—and comes with a carrying case as well as an air pump capable of fully inflating the screen within seconds. Match it with one of the best projectors you can buy under $500 and you're set for a budget-friendly movie night.
The YardMaster2 by Elite Screens is an incredibly versatile projector screen. Designed for easy setup and portability, this screen also functions well as a permanent fixture in your home theater. True to its name, it also performs admirably as an outdoor screen, with a sturdy base that holds its position well on a patio, a driveway, or even grass. Elite Screens's signature CineWhite screen material provides a huge leap in clarity over simply projecting your movies or tv shows onto an exterior wall, making the YardMaster2 one of the clearest and most versatile home projector screens on the market today.
Due to its pull-down mechanism, this offering from Elite Screens is decidedly not portable, so keep that in mind if portability is something you're looking for in your projection screens. The benefit of this design, however, is that it is always right where you need it: simply install the metal casing wherever you want your home theater to be (the design supports wall or ceiling mounts). The screen itself can be pulled down to a variety of heights to fit the needs of your projector, and stays put with an auto-locking mechanism. The 1.1 gain screen material, MaxWhite, offers a slightly increased brightness compared to standard screen material. This feature, coupled with a light-blocking black backing, makes for incredibly high quality picture.
This motorized projector from the Spectrum Series by Elite Screens can be considered the deluxe version of their simpler pull-down model. Featuring the same 1.1 gain MaxWhite screen material, the Spectrum Motorized Projector offers a larger screen for a more spectacular viewing experience. The kicker of this model, however, is that the whole process is motorized: instead of manually pulling down the screen, you need only press a button on the included infrared remote. For extra convenience, the mechanism can be synchronized to your projector with a standard RJ-45 connection. Once you set this up, the screen will automatically drop down when you turn on your projector and go back up when you turn the projector off. And it's perfectly paired with the best 4k projectors.
Measuring up at a whopping ten feet on the diagonal and loaded with features, the Screen Innovations 7 Series is the Rolls-Royce of home projector screens. Aside from the massive size, this is one of the most impressive high gain screens on the market today. The ambient light rejecting Black Diamond screen material is rated at 1.4 gain and is designed to reject up to 85% of the light in a room, meaning you can get crystal clear image quality even with the lights on. The 7 Series is one of the only projector screens compatible with most 1080p and 4k Ultra HD projectors, providing a truly spectacular home theater experience. This level of quality comes at a price, but if you can afford it, you won't regret it.
If you want to experience 4k Ultra HDR image quality but you don't have the dough for the ultra-premium Screen Innovations option, this pull-down option from Elite Screens's Manual B Series is right up your alley. Featuring a 100-inch diagonal, this screen is the perfect size for your living room home theater. While this projector's MaxWhite material doesn't offer the same ambient light rejecting quality as more expensive models, it is perfectly adequate in all but the brightest room conditions. As an added bonus, the Manual B Series features a slow retracting mechanism, so you don't have to worry about the loud "bang" that comes when you release a standard pull-down screen. But you will love hearing the loud "bang" that comes from the guns in the best gangster movies that you're watching on this screen!
This 100-inch screen by JaeilPLM is the perfect option if you are looking for a no-hassle projector screen for indoor and outdoor use. For indoor use, the screen can be hung on your wall with a single nail, and the screen's 4-Hook Tension technology does the rest, keeping the screen flat and neat for an optimized viewing experience. If you ever decide to take your home theater outside, the JaeilPLM converts in minutes to a sturdy triangular prism construction that resists wind for low-stress outdoor movie nights. In either setup, the JaeilPLM's matte white screen material resists wrinkles and reliably handles any projector you pair it with.
If portability and weight are your biggest concerns, this 100-inch screen by Kolife was designed with you in mind. While most of the home projector screens on this list are upwards of fifteen or twenty pounds, the Kolife Foldable Projector Screen is a fraction of the weight, clocking in at less than three pounds. This screen is meant to be easily set up by one person, but the lightweight, foldable design means it is more susceptible to wrinkles. However, the extra care to avoid wrinkles is worth it when the price tag is so low.
Silver Ticket's fixed frame projection screen is a great mid-range option for those seeking a product that can provide 4K Ultra HD image quality without breaking the bank. The movie theater-quality vinyl material stretches to provide impeccable image quality with no wrinkles and no fuss. The whole setup is supported by a sturdy but lightweight aluminum frame that allows the screen to be hung on the wall as easily as a large picture frame. This projector screen, which also supports 3D movies, is designed to be quickly and easily set up, so you spend less time dealing with bulky equipment and more time enjoying your favorite movies and TV shows.
If you're planning to host large outdoor gatherings and impressive screenings, you may find that the other outdoor home projector screens on this list just aren't cutting it for you. If that is the case, this fourteen-foot behemoth is guaranteed to satisfy your needs. The EasyGo Products Mega Movie Screen comes with everything you need for a successful screening except for the projector itself: inflatable frame, motorized air blower, rope, tent, stakes, and a matte white movie screen that detaches for easy cleaning and storage. If you're looking to provide an impressive movie-screening experience, the Mega Movie Screen is the product for you.
Reader insights
Be the first to share your insights about this piece.
Add your insights