Buyer's Guide
Best Drones for Aerial Photography
Love to have a real "eye in the sky?" Look no further than the best drones for aerial photography, as rated by the experts.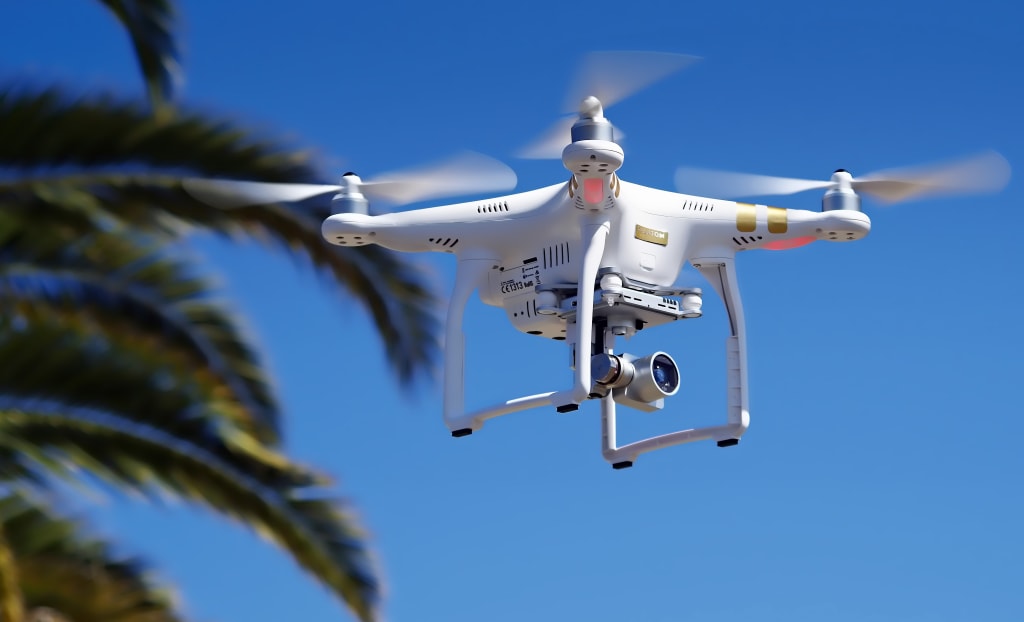 There are many reasons why someone might find drones to be a fun hobby to partake in. Gearheads love the idea of being able to tinker with technology, and drone maintenance definitely allows for plenty of that. They also might like being able to shop for cool drone accessories, too.
Of course, for others, seeing the drone take flight is cool enough. For photgraphers, though, being able to take amazing shots from 100 feet up in the air is what makes droning such a fascinating hobby to partake in.
Shutterbugs who want to get into droning need to be aware that not all drones have good photography capabilities. In fact, some of them don't have cameras at all. If you want to get the most awesome photos possible out of your flight time, we suggest buying one of the best drones for aerial photography.
GoPro has long been known as one of the top camera companies in the world, especially when it comes to extreme photography and making cameras that can go where most others don't. So, it comes as no surprise that this company created one of the best drones for aerial photography on the market.
The Karma comes with its own carrying backpack, intuitive controls, and the capability of grabbing some of the most amazing shots possible while in the air. This particular model also comes with built-in No-Fly zones to keep things cool with the FAA, and can go up to 3,280 feet away without issue.
It's got a sleek design with amazing capabilities. What's not to love?
If you're looking for something that can offer great aerial photos at a fraction of the price, then one of the best drones for aerial photography out there is the GV561 by GordVE.
This drone is sturdily built, lightweight, and also comes with a high-definition two megapixel camera capable of capturing sights that you can enjoy in photo form... or watch unfurl via a VR headset.
The controller is easy to handle, and can hook up to your smartphone in a pinch for extra control. A great beginner drone, as well as an overall awesome drone for photography, the GV561 is a bargain no matter which way you cut it.
DJI is one of the top drone companies in the world, with many of its models being used to get professional-quality photographs up in the air by media groups. For those who enjoy drones that can do amazing tricks, soar through the air, and get a high definition photo -- the DJI spark is a winner.
This compact drone is meant to be easy (and fun) to fly — but also is solid enough to be good with beginner drones, as well. DJI Spark reviews claim it's one of the best drones of its kind, and we're inclined to agree.
The DJI Phantom line has become somewhat of a bragging right among people who enjoy droning as a hobby. Phantoms are the best of the best — in both drone flight quality and camera quality as well.
The Phantom Pro 3 comes standard with a 2.7k HD video camera that's capable of taking high-resolution videos as well as some of the best aerial shots you can get from a drone. Among other recognition, Phantoms have been called the best drones for aerial photography.
With smooth handling, sturdy cameras, and top tier workmanship, it's easy to see why professional drone photographers call this the cream of the crop.
Parrot's become known as one of the best drone companies to offer professional-quality drone pieces at a fraction of the price — and it's easy to see why when you check out the Bebop line of drones.
This drone comes standard with a lightweight but high-quality 1080p camera capable of giving you amazing aerial photography. Built-in stabilizers make it possible to take perfectly even shots without blur, which means that even beginners will be able to get great shots without too much practice.
As a result, bargain buyers call the Parrot Bebop one of the best drones for aerial photography — especially for newbies to the art.