Top Drone Companies
Drones are everywhere, and even toy companies have started to get in on the act. If you want to go big on your hobby, you might want to look into the top drone companies.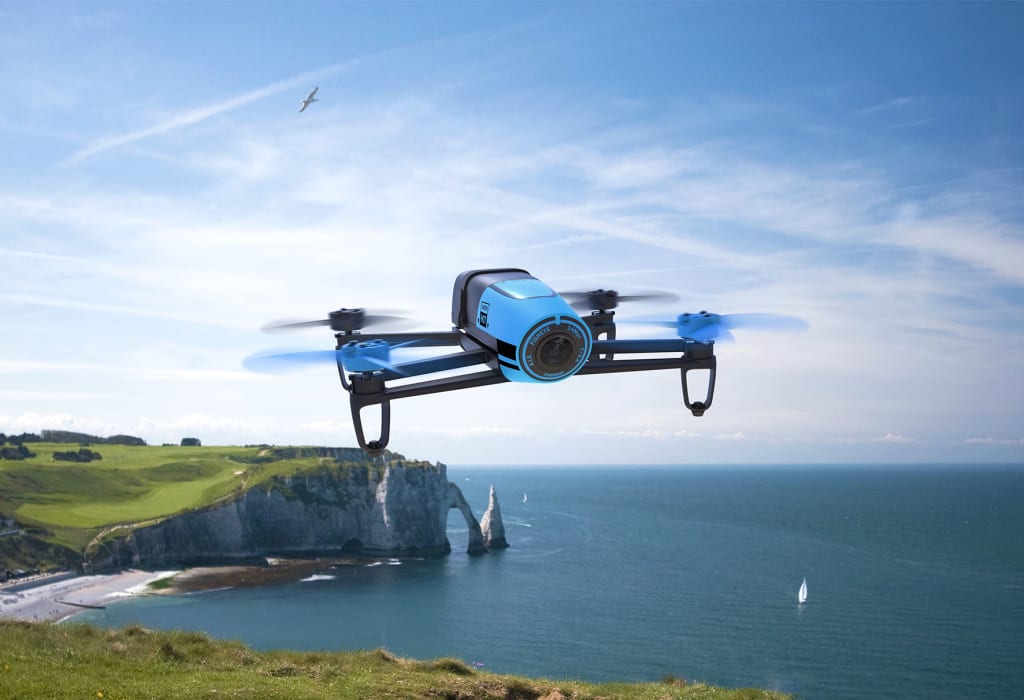 Drones are now a part of mainstream culture, and they've even become a main theme in a couple of South Park episodes. Many people have considered buying a drone of their own, but the truth is that there are a lot of really low-quality drones being made, marketed, and sold out there.
If you want to get a sturdy, multifunctional drone, we strongly suggest buying a drone from one of the top drone companies right now. Here are the ones most drone enthusiasts swear by, and why.
DJI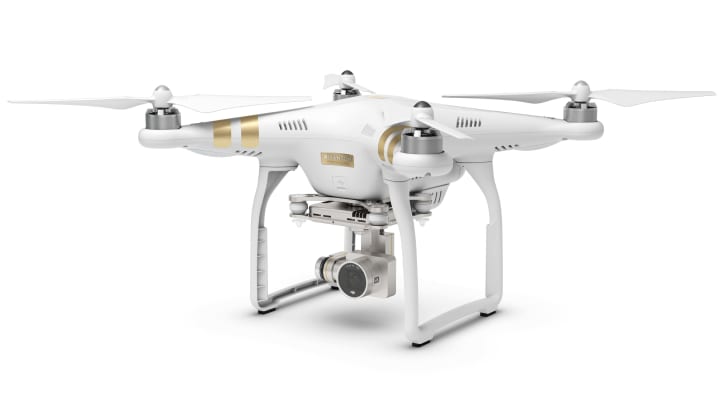 DJI, also known as Dà-Jiãng Innovations, is regularly cited as one of the top drone companies in the world. In fact, by sales alone, it is the top in the world, with around 70 percent of the market in its pocket.
To a point, one would expect them to be. DJI has been in business for longer than most other drone companies and also has become known for its signature features in drones. Only with DJI will you find drones that have intelligent flight options, cameras with high image quality, and video stabilization.
That being said, many of the other (much smaller) civilian drone companies out there have a lot to offer, too...
AeroVironment
If we're looking on the more military side of drone manufacturers, then AeroVironment clearly takes the cake for the top drone companies in the world.
Its $264 million in annual sales don't lie; it's an incredibly profitable company for good reason. This massive company currently has the lion's share of the military drone market and is known for creating high-quality surveillance drones that have been used in both military and commercial settings.
Even civilian drone users can get in on the action with this company, depending on which model they choose to buy. Currently, the Raven drone model by AeroVironment is the most popular small-scale drone in the world.
GoPro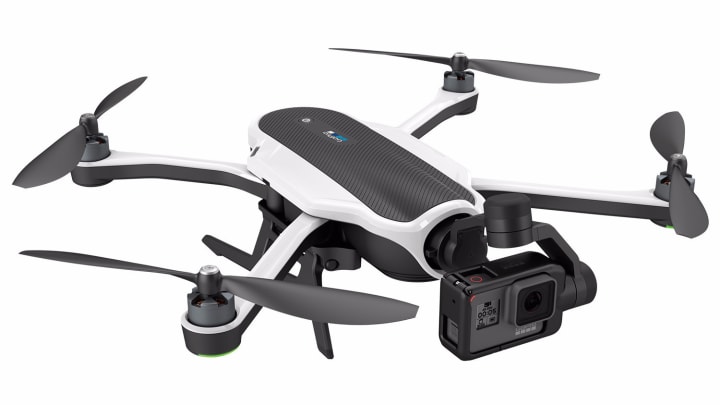 Though technically not a full drone company, we'd be lying if we said that GoPro didn't profit off the drone fad. Their cameras are most commonly added to helmets or onto drones for flight recordings, and to a point, that makes them one of the most popular drone accessory companies out there.
Their GoPro Karma drone series is now the most successful product line they've ever made, which means that GoPro can now also call itself one of the top drone companies in the United States — as well as one of the top camera companies, too.
Boeing and Lockheed Martin (Tied)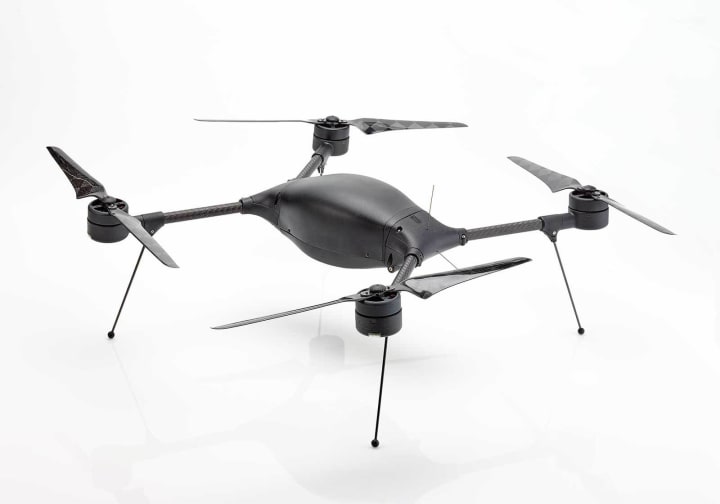 Both Lockheed Martin and Boeing have long had their reputations established the military aerospace industry. To a point, hearing that they are two of the top drone companies for military, police, and industrial-grade drone manufacturing shouldn't take anyone by surprise.
Boeing, in particular, has been known for making UAVs for the US military since 2004. Currently, Lockheed Martin is vying for military contracts for a weaponized drone model.
Yuneec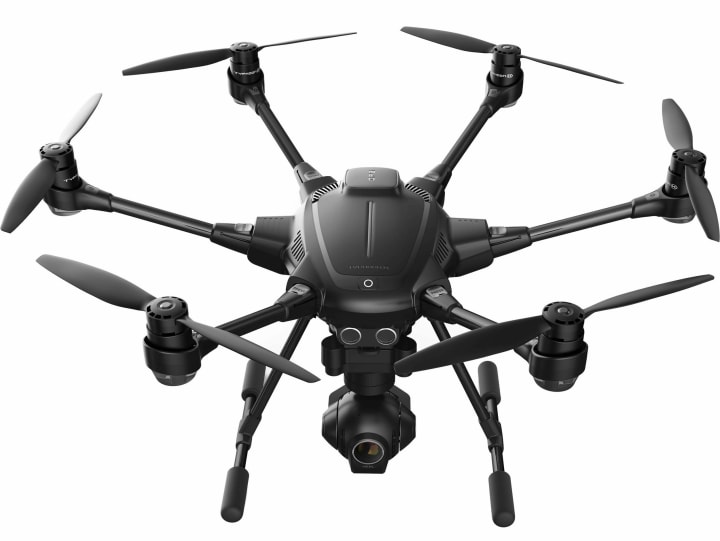 One of the top drone companies to try to show up DJI's amazing line of drones is Yuneec. Yuneec's Breeze and Typhoon H drones have gotten serious acclaim from drone fans. The company also has been working on creating a more affordable line of budget drones — something DJI has not seemed willing to do.
So, for budget-conscious civilian drone customers, Yuneec scores highly among the top drone companies out there.
Parrot SA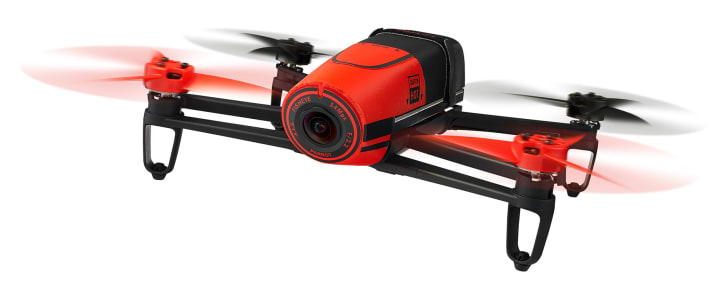 Paris-based Parrot SA is one of the top drone companies in the field of quadcopters, and currently, holds the bulk of the quadcopter market. Though this company is relatively new to drones, it's already gained a lot of respect for its app-controlled FPV system and their high-quality AR Drone line.
The thing with Parrot SA is that they are still so new, it's hard to see how they will evolve. With hope, we'll be seeing a lot more interesting drone lines in the future.
About the Creator
Riley Reese is comic book fanatic who loves anything that has to do with science-fiction, anime, action movies, and Monster Energy drink.
Reader insights
Be the first to share your insights about this piece.
Add your insights