Buyer's Guide
Must Have Drone Accessories
Having a drone is fun, but if you really wanna see how much fun they can be, you must have drone accessories that bring out the full potential of your flyer.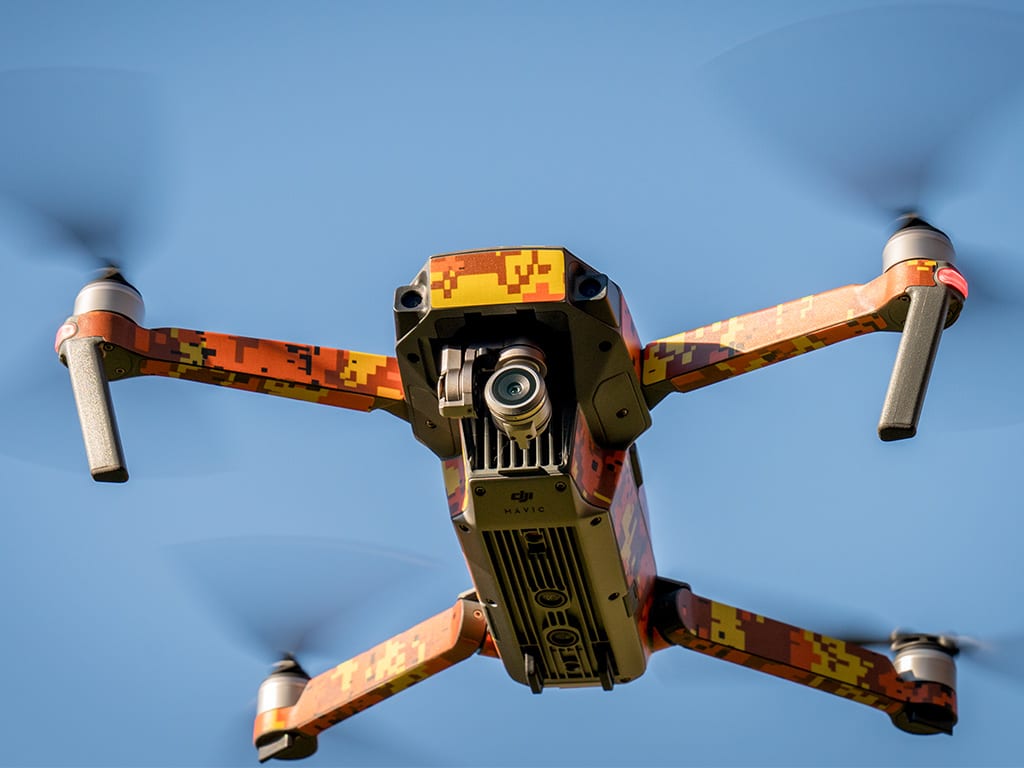 Having a drone is fun, even if you're just giving your first beginner drone a whirl. There's something amazing about watching them soar through the sky, do cool turns, and also just exist in their own high-tech way.
They look like stuff from sci-fi films, and to a point, they are. They're a sign that the future is now, and that's why drone enthusiasts love them. Like with any good hobby item, drone flying often is way more fun with the right drone accessories.
Whether you have a high-end DJI Spark, or have a more affordable model, these are the must have drone accessories you need to buy to ensure hours of fun.
If your drone is a DJI Phantom, Mavic, or otherwise GoPro-compatible machine, one of the most obvious must have drone accessories is a camera you can attach to your drone. GoPro has long been known to capture amazng scenes when attached to the right drone model.
GoPro's cameras are known for having sleek, smooth captures that make for amazing streams. GoPro cameras also are helmet-mountable, and are built to withstand a lot of bumps, raindrops, and more. So, it's a good accessory investment regardless.
This RC drone helipad has multiple functions, and while it's actually designed for the DJI Phantom, most other drones can use it to. Having a landing pad makes landings less likely to scrape the bottom of the drone's "feet," and also make it easier for you to land your drone safely.
For people who dislike dirt on the bottom of their drones, or just want a really cool landing/takeoff zone, this is one of the nicest must have drone accessories on the market.
A surprising number of drones have smartphone compatibility, or even will have you using your smartphone as a controller. This is a fairly cool perk — except when the sun's glare makes it impossible to read or see anything that the drone's program displayed on your smartphone.
Smartphone sunshields, believe it or not, are some serious must have drone accessories for people who are light sensitive, or who just want to see all the details that their drones are sending.
Flying drones is fun — but flying a drone that you personally customized is way more exciting than a standard ol' grey drone, don't you think? Many companies have developed their own unique set of decals that let you give your drone a little personality.
These drone decals by HiBlocks are must have drone accessories for anyone who loves to customize their goods. Though they work best with the Mavic Pro, these stickers can fit on many different makes and models. So, get creative if you want to. Your drone should be an extension of you.
You cannot actually fly a drone without having a drone with a battery that's at least partially charged. That's why one of the smartest must have drone accessories you can buy for your drone is an extra battery charging port or an extra battery that's compatible with your drone.
That being said, not all battery charging stations (or batteries) will be universally used by drones. Every drone has a different battery setup. So, while this UDI battery charger will charge any batteries for that specific company's drones, it may not work with DJI or Parrot groups.
These kinds of accessories are very useful, particularly if you love flying drones for a long time. If you have a drone, make sure tht the battery you buy is actually for the model you own. Otherwise, you may end up having to make a return at the drone store.
Part of learning how to fly a drone is learning how to care for your drone. You will need to have the right tools to tweak your drone's equipment, clean things out, and just maintain them. If you don't take care of them or don't work to repair them, they will break.
This Drone Toolkit from Drone Fans gives you all the tools you need to make sure that your drones get all the love they need. As such, it's one of the most affordable and useful must have drone accessories for drones of all sorts.
list