Best Apps for Apple Watch in 2018
Looking to add more function to your wearable tech? These are the best apps for Apple Watch wearers this year.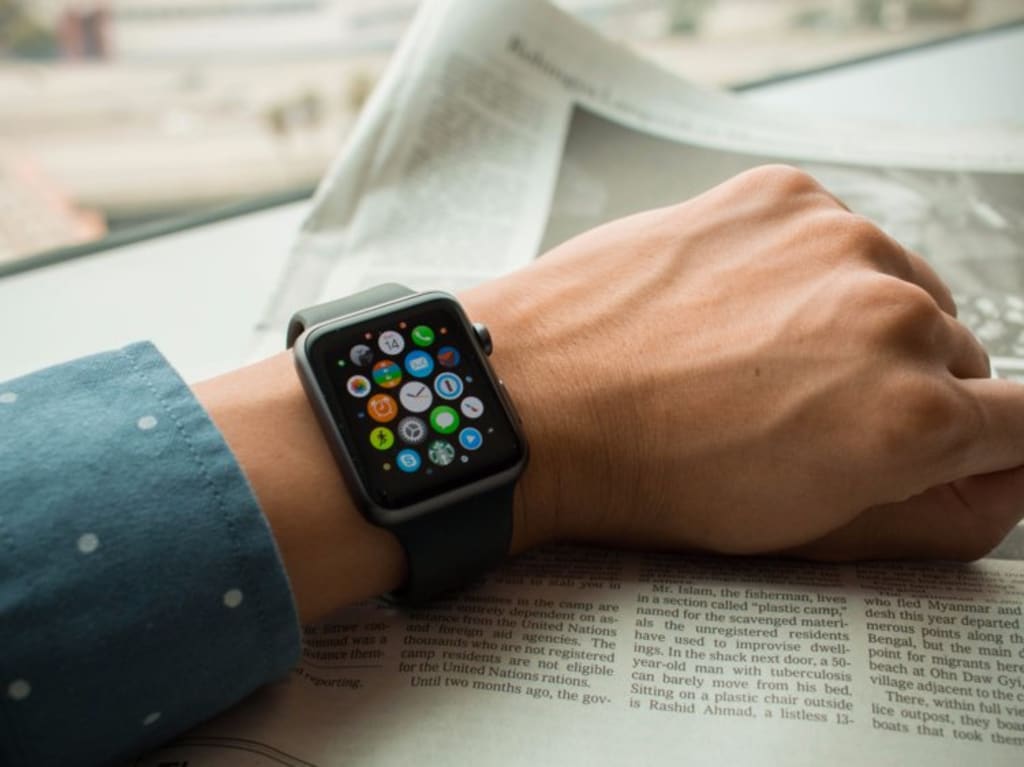 Apple watches may have gotten a reputation for being a status symbol, but that doesn't mean they can't be useful, too. Though they initially were very pricey wristwatches with little else to offer, this is no longer the case.
Over the years, developers have made tons of nifty apps for Apple Watch wearers to enjoy. 2018 definitely seems to have become the year of the Apple Watch—and if you try these apps, you'll understand why this wearable tech has become so incredibly popular.
Though this is definitely not one of the newest apps for Apple Watch wearers, it's still one of the best ever made. Uber's app allows you to call a ride over, see where your driver is, and also estimate how much longer it'll take before you get there.
The best part about having Uber on your watch is that you can use Apple Pay to give your driver a ride. So, you might not even need your wallet to get home.
Move over, Fitbit! A lot of the top apps for Apple Watch users have come up with cool ways to keep close eyes on health stats while also offering a seriously powerful coaching session that will let you scorch calories during your office break.
Many iOS app developers have outdone standard Fitbit coaching sessions, but few have as many perks as Streaks. Streaks acts like your own personal trainer—except, you know, without the annoying pep talks or expensive gym membership accessories.
It's a great fitness app, no matter what shape you're in.
If you're looking for a runner's favorite fitness tracker, look no further than Runkeeper. This app lets you track exercise, set goals, and also check out your time and progress all through your Apple Watch.
That being said, this isn't just one of the best apps for Apple Watch user, either. The iPhone version has gotten over 50 million users because it's so multifunctional.
The iPhone app has everything from motivational guidance to special running planning software. Though the Apple Watch version's a bit scaled down, it still will record your runs without having to have your phone on you at all times.
We all know that Yelp is one of the better review sites for people looking for great food and treats on the go. What you might not have known is that Yelp actually created one of the smarter apps for Apple Watch users who want to have that review site on hand without draining their iPhone's battery life.
Everything from maps, to reviews, to quick lookups is available through the Apple Watch app. Impressed? So are we.
Productivity? From your wrist? It's more likely than you think. The world-famous productivity app has an iOS watch counterpart. Apps for Apple Watch wearers don't have to involve lifestyle, health, and fitness in order to be great.
What makes this amazing is that it syncs up to your Evernote account, shows all the details you need, acts as an alarm clock, and basically turns your watch into a productivity-boosting machine.
If you do deliveries on the weekends or just are new to your major metropolitan city, then one of the best apps for Apple Watch you can download is Citymapper. This simple app gives you all the guidance you need to navigate your city—by train, bus, or foot.
Anyone who hates getting lost and doesn't want to waste phone battery life will need this app. It's one of the best of its kind for smartwatches, and remains incredibly popular on the app store as a result.
CARROT is one of the first digital pets to have a very silly-but-mean attitude towards humans—and that's precisely what makes this weather app so fun. Like any other weather app, it'll tell you accurate forecasts and what to expect from the great outdoors.
Unlike other weather apps for Apple Watch users, it'll give you a little snark alongside your forecast. Expect your pet to say, "Sucks to be you," when it starts to rain.
We've all been there—at a bar, chilling, and then an amazing song comes on that you don't know the name of. Rather than fumble with your phone to whip out this classic app, wouldn't it be better to just have Shazam on your Apple Watch instead?
The developer of Shazam sure thought so, and they decided to make it easier than ever to get a great song in your mind. Honestly, this is one of the best apps for Apple Watch fans that have an audiophile streak in them. Anyone who is sick of asking what that one song is at the club needs to have this on their watch.
If you've checked out some of the top security apps for your iPhone, then you probably already know about 1Password. This is one of the best apps for Apple Watch wearers who are sick of having to enter their passwords to everything.
With this app, you get to toggle which password you want to use—and which ones you don't. It's a time saver and a great security booster. No wonder NBCmentioned it as one of their entries for must-have apps on The Today Show.
iTranslate is one of the smartest apps for Apple Watch users traveling abroad. As the name suggests, this easy to use app is all about giving you a quick translation to help you get around. This easy to use app gives real time voice-activated translations to hapless travelers.
The best thing about this app isn't even its usability. It's the fact that you have over 100 different languages you can choose from, so you never have to worry about going it alone during your travels.
Yet another one of the top apps for Apple Watch using gymrats is Gymatic. This simple app tracks all your workouts, can automatically determine your exercise, and even is able to count your reps for you.
Anyone who has a hard time keeping count at the weight room will love having this gym companion on their wrist. Every little stat you could imagine is put in excruciating detail.
Finally, Sleep ++ is a sleep app that is designed to track sleep, offer information on how to improve your sleep, and help you figure out how to make the most of your snooze time.
This is one of the most highly rated apps for Apple Watch users who have sleep issues. Once you give it a whirl, you'll see why.
apps
Born in the Ukraine and currently a citizen of New York City, Sasha Konikovo has become obsessed with makeup, fashion, and anything that keeps her svelte figure looking sharp. She hopes to marry a billionaire and have a lifestyle like Paris Hilton soon enough.
Receive stories by Sasha Konikovo in

your feed