Baracuda vs. Hardwood: Pool Cleaner Reviews 2019
Advanced Suction Side Automatic Pool Cleaner, this is Baracuda G3 W03000. The Baracuda G3 from Zodiac cleaners thoroughly cleans in-ground pools.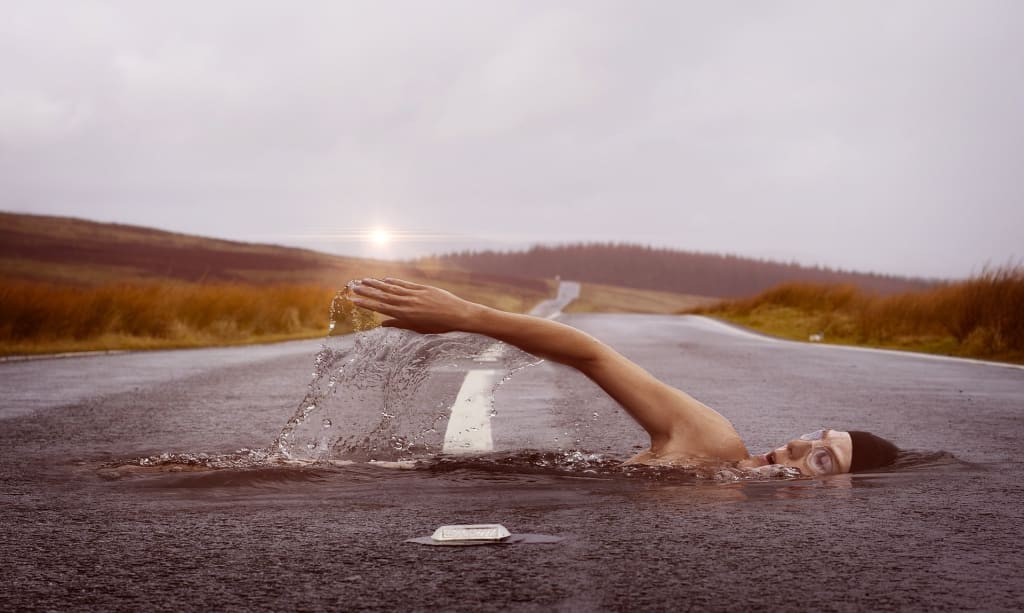 It gets through the pool's floor and its walls, and automatically removes the dirt, bugs, debris, leaves, twigs, sand, and pebbles. It has an anti-stick design in its bumper fin, which ensures entire pool cleaning capability as it navigates on steps, ladders, and even the corners of the pool. It is easy to maneuver and performs maximum cleaning coverage.
Baracuda G3 W03000 Advanced Suction Side Automatic Pool Cleaner
Baracuda G3 is user-friendly and costs fairly well. Its value is bit high, though, but with its nice features, it vies with other leading brands. Its Long-Life Diaphragm, the sole operational moving part with no gears, wheels, or flappers, ensures quiet and simple operation with low-cost maintenance. G3's Quick Release Cassette is replaceable and easy to remove; even one can "do-it-yourself" and replace the cassette, for it is so simple. The Baracuda G3 performs well, and even uses a low-horsepower pump as it has a self-adjusting compact Flowkeeper, which automatically regulates the flow of the water. Its Flowkeeper is pre-assembled, thus, no further installation is needed.
The Baracuda G3 Pool Cleaner Specification and features
Simple, quiet, automatic pool cleaner
Quick release cassette provides quick easy access to the diaphragm
Anti-stick design and wheel deflector ensures optimal pool coverage and allows navigation around steps, ladders, and corners
Includes a long-life hose
One year warranty on manufacturer defects and wear and tear
Two year warranty on hose
Overall Reviews of The Baracuda G3 Pool Cleaner
The product gained different reviews from the actual customers or users. The reviews varied with many users giving positive and constructive reviews against few who gave out not-so-good experiences with the product. But altogether, these reviews were helpful. Here are the different reviews these users made.
Most users rated Baracuda G3 as a durable, dependable, and no-attention-needed cleaner. They said its installation was very simple and easy. One only has to read and follow the too simple instructions provided in the user's manual and then all can be started. Others stated with so much pleasure that they only did minor adjustments to Baracuda G3 set-up and it started its journey down their pool. They said the cleaner did its job well and was not caught up on their pool's steps and sun shelf. The cleaner climbed the walls and covered their entire pool randomly, giving them a clean pool after its operation.
There were several others who admired how Baracuda G3 worked well in their pool and pointed out as a reminder to other users and users-to-be, to put the round ring on the unit for its effective running. With the round ring, they said, the cleaner moved away from steps and all other objects or obstacles in the pool. For the most part, without the ring, the unit has the tendency to get stuck on the steps. Thus, they advised installing all the parts included in the package for its effective operation. Almost all users declared that with the G3, their respective pools were as clean as new. There were even others who claimed that their pool was clean as it has ever been. And further praised the Baracuda G3 for it worked well both in cold and warm water.
Some users lauded G3 cleaner for it saved them a lot of time. They said that they only left the cleaner work its way through the day and it cleaned everything on their pool from leaves, dust, and all. And it made their pool very clean, 100 percent spotless, so they said. With pride about how clean their pool became, some users said Baracuda G3 was awesome. It worked extremely well and superb in just two hours of cleaning. They rated the G3 cleaner as a much better cleaner than their previous cleaners.
But all did not run well with several other users. Some of them said that their experience with the Baracuda G3 was not good. They claimed that the product only performs well when there's nothing in the pool to clog it. But with other obstacles to mess with it, it stuck. And it frustrated them. When it's clogged, the cleaner's diaphragm has to be replaced. They said they have to spend another extra cost to keep it going. One user even lamented that he had spent so much on the replacement every other two months, the most. Made him too disappointed and frustrated with the G3.
Another user was also frustrated with the cleaner as it gets trapped in the corners of the pool. Twice it sat in the corner of his pool, vibrated, and did not move an inch. He purchased the wheel but still the same; the cleaner did not function well. He had it tuned in, was glad it worked out finally, but after a while, the same problem occurred again. He did some other tricks on the hose but to no avail.
Summing up all the reviews so far, still many users admired Baracuda G3 being effective cleaners of their pools. Only a few users showed displeasure, though.
Hayward Pool Products
Why go for Hayward Pool Products?
Hayward SP2607X10 Super Pump 1-Horsepower Max Rated Single Speed
Hayward pool products are among the most trusted products around the globe. They are reputed because they work very well in keeping your swimming pool in great condition. It doesn't matter if you have an in-ground pool or an above-ground pool. Pools of all kinds are indeed very relaxing, entertaining, and refreshing. This is why it is more important to take care that the water is clean and safe. In order for the swimming pool to be hygienic, Hayward pool products are required. Of course, you want to buy products that will cope up with the needs you expect them to serve. Alongside this, you surely expect products that can be used for longer, even if they are used regularly. Durability, in other words, is very important.
This is exactly why Hayward pool products are the best pool products you could choose to maintain your swimming pool well. The first and most important product offered by Hayward is pool pumps. They are available for both in-ground and above-ground pools, and they are highly affordable. Hayward pool products also include booster pumps that clean efficiently, and also save quite some of your money. You can be sure that the pumps are durable, long lasting, and can also withstand harsh climatic conditions. These booster pumps also ensure optimization of the water output. They are designed such that they save power.
Pool filters are also quality Hayward pool products. Hayward actually offers three different types of pool filters. Sand Filters require manual operation. Cleaning should be done once in a few weeks. Also, the filters should be washed backward in order to unload the waste material and to clean it. There are Cartridge Filters that are more efficient and don't require a lot of maintenance. The water flow is stronger and pressure is lesser. Hosing them once every season is enough. The third type of filters is Diatomaceous Earth Filters. They are the most efficient. They need to be washed backward and also recharged with Diatomaceous Earth or DE powder.
Whatever your needs may be, you can look through Hayward pool products and be sure that your needs will be fulfilled easily.