9 Games and Platforms to Teach Child Coding
Instill a love for programming from early childhood with these best programs and make your little one a real geek.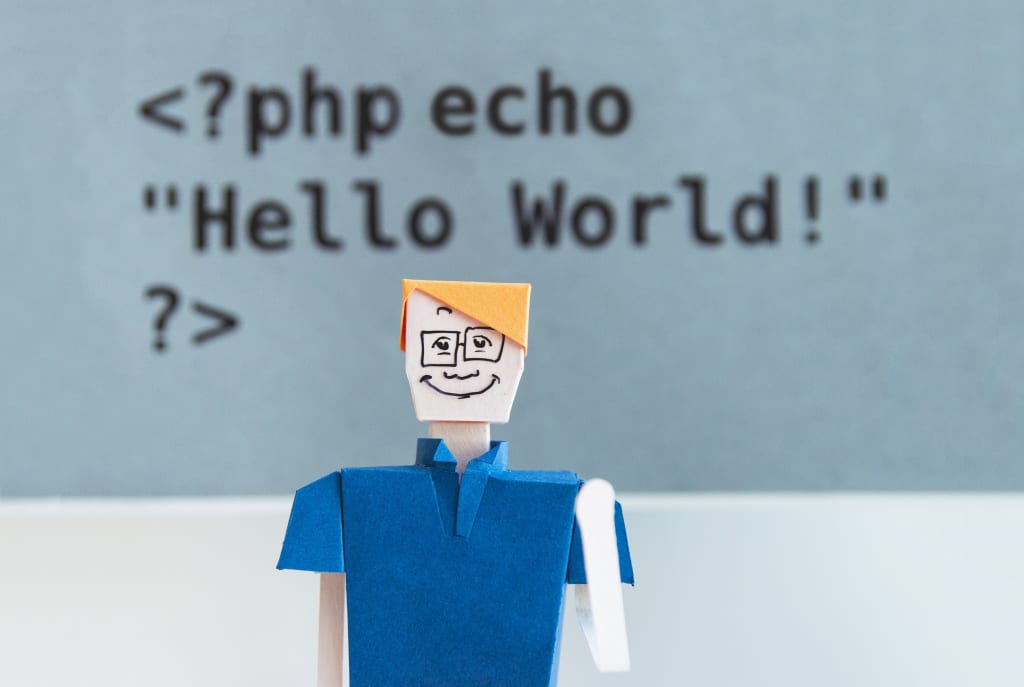 Do we need to teach children to program? Will this help them in the future? Even if you don't think your precious child will connect his life with this activity, the answer is yes! The most important aspect of programming is that it teaches thinking and reasoning logically. The constant search for solving problems requires an integrated approach and discipline. In addition to this, we are observing an increase in children's interest in technology, which can be extremely beneficial. Through the game the child is easier to perceive information. Games are logical, consistent, and at the same time fascinating. The game process completely simulates the programming process. So it turns out that while playing certain games, the child gradually prepares for a more complex and complex process—how to write algorithms and even write code.
So, here is special material for parents. Using the listed platforms, kids will be able to educate, develop a logical mindset and, of course, create their own worlds or games.
Logo
The Logo is one of the first high-level programming languages developed for educational purposes to teach preschool and primary school children basic programming concepts. Logo provides an environment in which children can develop their reasoning and problem-solving skills. LOGO uses the "turtle graphics" method, where the goal is to set the commands so that the turtles create a pattern.
The LOGO is more progressive than procedural programming languages BASIC and FORTRAN, which are usually used for teaching programming.
Programs that perform the interpretation of the Logo exist for various platforms and operating systems: Windows, DOS, Linux, Mac OS, Unix, etc. For Windows, there is a free educational programming environment FMSLogo, which is widely used in schools in the UK and Australia. For Mac OS X there is a free program ACSLogo.
Kodable
Creators of Kodable claim that the best time to start learning to program is from two years old. Kodable is a maze game with 105 levels. The game helps teach children the basics of programming, such as conditions, cycles, functions, and debugging. Considering that the game does not use text, and all tips and recommendations are made using graphics, the child does not need to read anything. So even small children can play it. The heroes of the game are very bright, they look like funny aliens and they really like children.
Scratch
In 2003, the first prototype of the Scratch language was introduced. It is specifically designed to teach primary and secondary school students the basics of creating their own games, animations and collaborating on projects. It is basically a visual object-oriented programming environment based on the ideas of the Logo programming language and the Lego constructor. Using Scratch kids learn to manage objects by giving a graphical representation, which can be imported from any source of the image, and an action script, which is composed of blocks using the drag-and-drop principle. Kids can create cartoons and two-dimensional flash games.
The Scratch is ideal for teaching children, although in this environment you can write real programs, for example to control robots. It is good enough for children of eight to 16 years old and for everyone who can use it.
Lightbot
Lightbot is a programming puzzle game. The goal of the game is to make a small robot obey commands, and highlight all the blue tiles on the 3D grid. The main task and the difficulty lie in the fact that it needs to be done in one approach, creating a series of commands for the robot. So, parents have to explain to the kids what the pictures mean. With this game, the kid will learn how to plan actions and create simple algorithms. It is suitable for preschoolers of four to six years old. But there does exist a more complex version for children over nine years old and for adults as well. The robot is funny enough to please the children and serious enough not to bother adults.
Cargo-Bot Game
Another easy-to-learn game, where even preschoolers will feel comfortable in the initial levels. Simple levels of this game are suitable for children from five years. Players must move the boxes around the plant using a moving crane. The goal is to complete the task using as few cubes as possible. Instead of the code in the game, cubes are used with actions that need to be built in a special field in a certain order. The game uses programming concepts such as cycles, procedures, and debugging. By the way, Cargo-Bot was the first game created on the iPad.
RoboZZle
RoboZZle is a very fun game for people of any age. It develops mostly good logical thinking. Junior schoolchildren are invited to draw up an algorithm. The game is suitable for improving programming skills and constant practice. Perform tasks, and create an algorithm for moving the arrow on the puzzle—this is the meaning of the game. Robozzle provides almost unlimited possibilities for creating and searching for new tasks, therefore it is most suitable not for studying the basics, but for constant repetition and practice. The game is just universal. At the initial levels, it will be easy even for adults, but in the end, it will force even experienced programmers to straighten their brains.
Code Builder for Minecraft
Code Builder was created to allow kids to make changes, and write modifications in the virtual world of Minecraft. It is possible to change the environment, time of day, set actions for characters. An app is part of the Minecraft Education educational program, so you first need to register with the program, then download Minecraft Education Edition and Cod Builder. You will face up with familiar tools and tutorials for kids, by connecting with other visual-programming or block-based platforms like ScratchX, Tynker, and the new Microsoft MakeCode. So, if you or your child was familiar with any of these, it would be easy. The process of writing software code is simplified by a robot assistant.
CodeMonkey
CodeMonkey is a gaming environment in which the user programs the actions of a monkey. The goal of each level is to take a banana, for this you need to count the steps, unfold and overcome obstacles. The player is offered the commands from which he writes the code. Then the code is run, and you can immediately see the result. The first 30 levels are free, then you need to purchase a subscription—at least $ 3.25 per month, there are tariffic plans for teachers. This game remains one of the top according to experts for many years.
Blockly Games From Google
Blockly is a visual programming language created in 2012. For children, the developers have created a series of games. To create programs, a child must move graphic blocks without typing, except for entering constant values. Games include Puzzle, which is an introduction to Blockly, Bird, which teaches conditionals, and Turtle, which introduces the player to loops. Each game teaches individual principles—to set the color, shape of an object, set in motion, react to the movement of other objects.
Blockly is perfect for even for preschoolers to start programming, there is no need to read long tasks and instructions. Visual programming on Blockly frees the student from control over the correctness of the syntax of the program, which is a great help at the stage of primary education in coding.
Tynker
Tynker is a gaming platform that allows your child to program robots, create games and applications. Topics are gradually becoming more complex —from the fundamentals of coding, students move on to game design, robotics, and augmented reality. Tynker has about 2000 games for beginners and advanced coders.
Visual design and principles are similar to Scratch. But unlike Scratch, Tynker is not based on Adobe Flash, but on HTML5 and JavaScript.
Over the past three years, more than 23 million children have started coding with Tynker around the world.
Kodu Game Lab
Kodu is Microsoft's visual programming language designed to create games. Kodu Game Lab is an interactive platform for creating three-dimensional games. The user creates game worlds, introduces characters and sets the rules for interaction with other characters and objects. It has simple controls using icons, her lessons are divided into instructions and actions. With Kodu, you can create a 3D game, for example, on an Xbox.