6 Amazing Apps For The Writer In You
Let the world read your words.
When I first started writing just like everyone else my biggest fan was ME. The only constant reader I had was no one else but also ME. But long gone the days when we were writing in our book and hiding it away because we were too apprehensive to show it to anyone. These days we have an abundant agglomeration of digital platforms to showcase our skills and talents. It's not that daunting to make our creations available to the public.
These apps and websites listed below are some of the best writing platforms for all the creative writers out there who love words and want to show their works to the world.
Inkitt Writing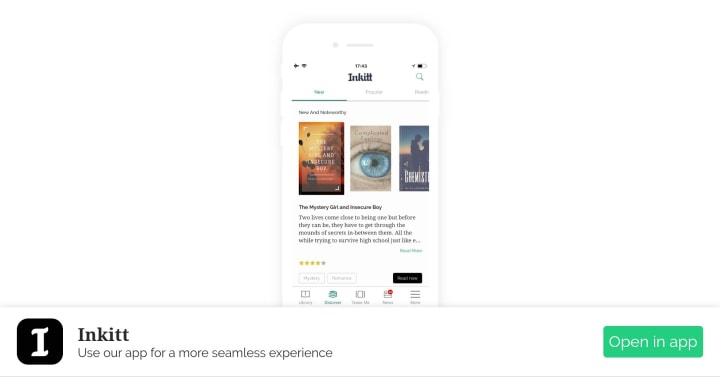 Are you that one person who always wanted to publish your own book but never knew where to start? If you are, then Inkitt Writing might be the place for you. If you have a way of writing novels, if you can tell stories interesting enough for your readers then Inkitt Writing gives you a platform where you can write novels for all genres including romance, fantasy, thriller, horror & more. All you have to do is begin writing your book, share your book on Inkitt for readers to discover.
If Inkitt identifies your book has the best seller potential and the ability to gain more readers, they might select your book for publishing and you'll be contacted by Inkitt for further information. You can download the app from Google Playstore as well as from Apple's App Store.
Website: https://www.inkitt.com/
Wattpad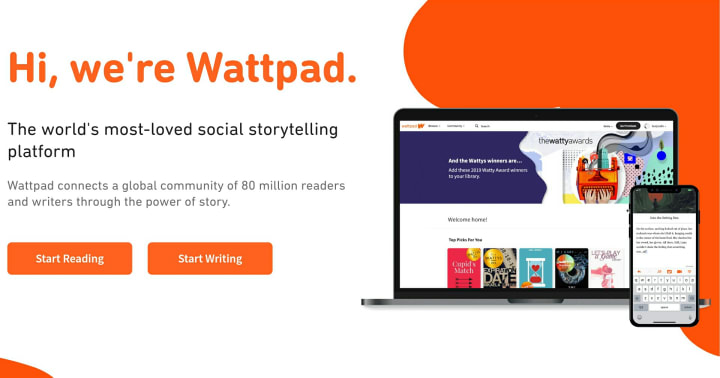 Everyone might be heard about Wattpad. It has been around 14 years since Wattpad is aiding writers for creating amazing content. If you like writing fiction, you will definitely find Wattpad a perfect platform for your creative writing. Millions of users worldwide can read and give instant feedback on your stories in Wattpad. The app is available on both Android and iOS.
Website: https://www.wattpad.com/
Poetizer
Poetizer is an amazing platform exclusively for poets. If you can create beautiful and meaningful poems with your words if you have a way of expressing yourself and your emotions through a beautiful poem then you might wanna give this app a try. With a beautiful minimalistic user interface, the Poetizer app is available both on Apple's AppStore and Google Playstore. Poetizer is a social network designed for the publication, sharing, and reading of poetry. With a huge community who has a taste for poetry makes Poetizer the perfect place for you to publish your poems and get feedback from your readers. Poetizer also conducts challenges where you can participate and get featured.
Website: https://poetizer.com/
Medium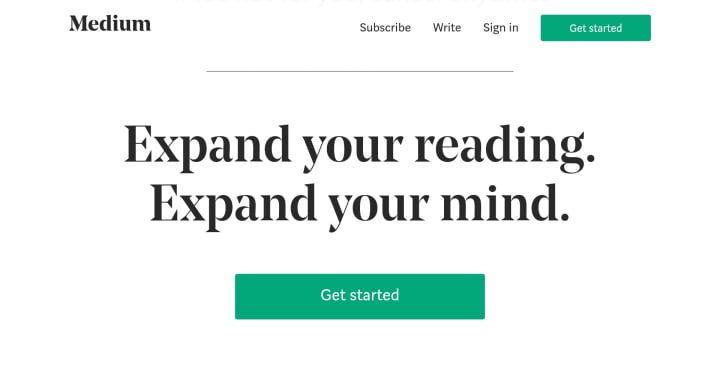 With millions of users worldwide, Medium has a reputation like no other writing platform. Writers can choose any niche they want to write articles and stories. Whether it's poetry, story, essays, articles, or any other writing Medium has its platform ready for the authors. The best part is Medium pay their authors according to the number of reads they have. You have to join their Medium Partner Program to be able to write for Medium. If you are serious about writing and want to earn something from it, then give Medium a try. The app is available for both Android and iOS.
Website: https://medium.com/
Writing Prompts
You know those days when you feel like you wanna write something but your mind is completely blank? That oblivious feeling when you're experiencing the famous writer's block? It's the worst, isn't it? All those hours you spend in your own head, searching for ideas but always ends up with literally nothing. But those days are OVER. Writing Prompts is an android app that gives you prompts and ideas to get you started. No matter what genre you want to explore, Writing Prompts has it all. It will provide you with creative ideas for you to come up with great writings.
Grammarly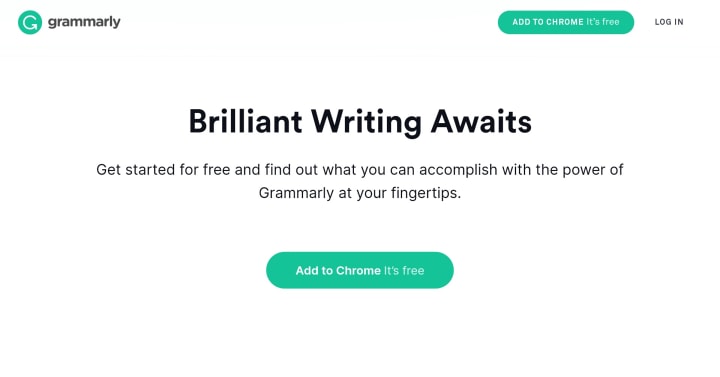 If you are not new in this digital writing world, I'm pretty sure you've heard about Grammarly. It is such a wonderful application and website which allows you to proofread your own content. Who doesn't make mistakes? Especially when English is not your first language. That's where Grammarly makes the entrance. The app lets you edit and correct all the grammar mistakes and spelling mistakes and makes your writing more professional. It gives you a real-time rating on your writing and makes editing so much easier. Grammarly can be used free with limited functions. But with a premium membership, you can access all of their tools and editing functions to make your content perfect. The app is available for both Android and iOS.
Website: https://www.grammarly.com/
If you really love writing, if you can express your opinions, feelings, and your emotions through words in a way that your reader could feel and understand what you're trying to convey, then you should definitely give these apps a try. The world is full of infinite possibilities. We live in an era where anything is possible. We can communicate with the entire world through our fingertips. So start today. Join the community. Share your thoughts with like-minded people. Let the world read your words.