Where Is NASCAR Going Wrong?
There were an alarming number of empty seats at Bristol. Why?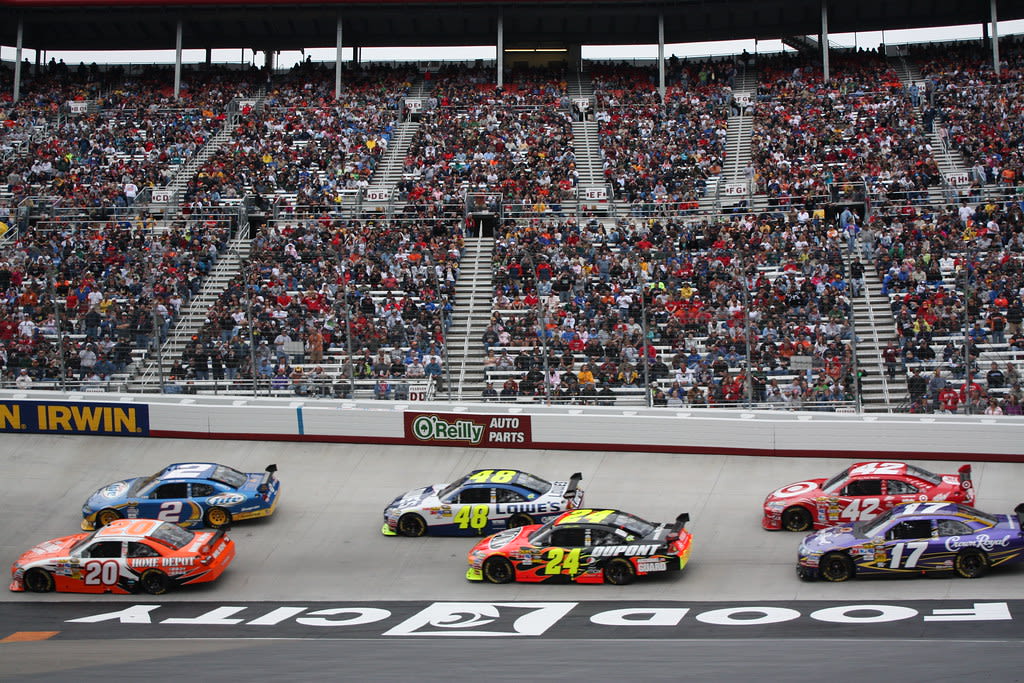 It would appear that NASCAR has a problem. Last weekend was the annual spring race at Bristol Motor Speedway, in Tennessee. Like many others, I was at home watching the race, but I was dismayed to see so many empty grandstand seats at a track that used to sell out for every race. And we aren't talking just a few seats. At both ends of the track, the grandstands were closed off. There was no one sitting in those areas. Even along the straight stretches, there were a lot of noticeable gaps. No one seems to know exactly how many people were there, as Forbes reports.
"According to estimates from journalists at the track, there were between 35,000 and 40,000 at the race, won by, guess who, Kyle Busch. Bristol Motor Speedway, nestled in the mountains on the Tennessee-Virginia line, has a seating capacity of 162,000. (NASCAR does not disclose official or estimated attendances, or the sizes of purses.)"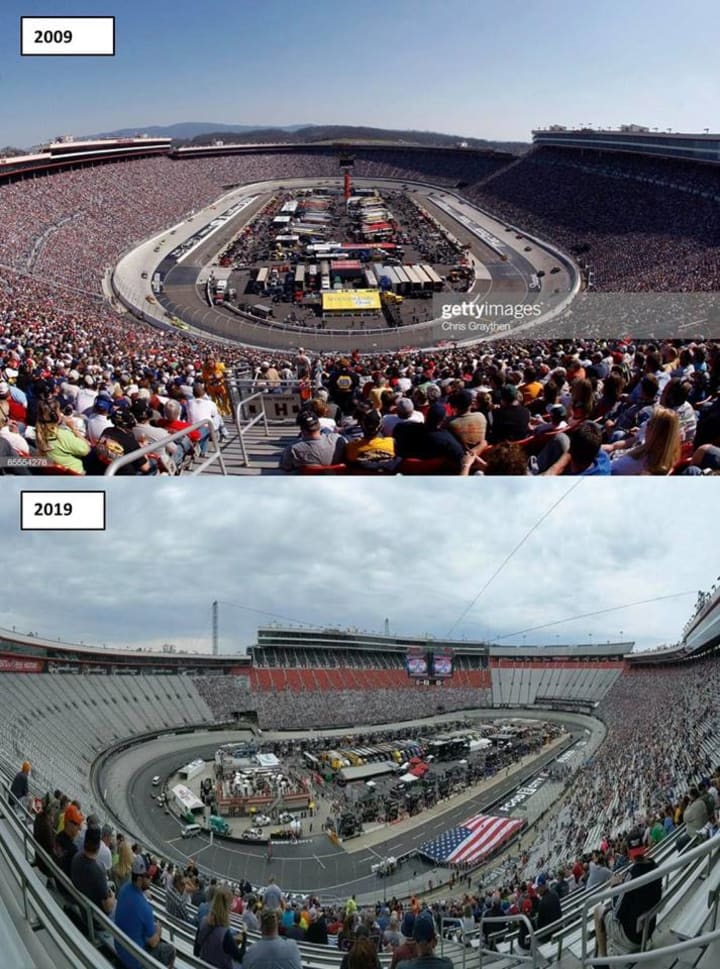 The racing was great last weekend. I do love Bristol. BUT, I am, indeed, concerned when I look and see so many empty seats. And this is a problem that is not limited to Bristol. I'm concerned that sponsors are looking at this and saying, "Is it worth it to spend millions of dollars on this sport? Are enough people seeing my brand?" And that's not good for anyone. All of those teams putting cars out there desperately need sponsorship money, and as it is, that money is getting harder and harder to find.
NASCAR is losing ground. I see more empty seats each week. But you know where I am seeing less and less empty seats? And huge crowds? At World of Outlaws late model or sprint races and the Lucas Oil Series late model events. The Chili Bowl seems to be getting bigger and bigger. There seem to be a LOT more big paying dirt track events all across the US. Fans are flocking over there. Why? I'm not sure, but I'm betting that the fact a person can go to those tracks for a lot less money, go down to the pits and see all the drivers and the cars close up, they get great side by side racing etc. So, it seems to me that people are saying that they like short track racing... but are preferring to go to dirt tracks that are closer, cheaper, and more fan oriented.
Every year, I go to Cedar Lake Speedway in New Richmond, Wisconsin for an event called the USA Nationals. It is a World of Outlaws sanctioned event. The overall winner walks away with at least $50,000, so it attracts a ton of great drivers. And, every year it attracts a ton more fans. Each year, they have to add more and more camping spots to accommodate all of the people that are flocking there.
This winter, I went to East Bay Raceway in Tampa, Florida. Same thing there. The stands were absolutely packed, with thousands of people all wearing t-shirts, hats and hoodies from their favorite drivers.
Clearly, people are willing to spend money at these tracks and on this sport. And an unfortunate number have lost faith in NASCAR. They don't see it as being nearly as exciting as dirt track racing. A common saying is, "Dirt is for racing... asphalt is for getting there."
I happen to love both. But, every year, I go to a number of dirt track events. That's where I spend my money. I have only been to one NASCAR event and that was the Clash at Daytona this year. It was my first NASCAR race, and if I go again to another, it will probably be a few years down the road. If there was a track closer to me, I would probably be there every year, but there isn't. What there are is at least a dozen dirt tracks, some of them that hold large events within a reasonable distance. So, that's where I go. And it's a lot cheaper to go to these tracks. For our Daytona experience, it cost as much as to get tickets for a 4-day dirt track event, with camping.
The thing is, the racing in NASCAR is still great. I watch every race faithfully. And I love it. Each year, NASCAR does its best to improve the rules to make the racing better and better. They have done good. But, what they don't seem to be doing well at is retaining fans. And if they don't, the sport will be in big trouble. You can't run multi-million dollar race teams if no one is going to see them, and no one is willing to sponsor them. NASCAR has to do something... and they have to do it quick.