The 5 Best Ways To Ship A Car Across Country
Ways To Ship A Car Across Country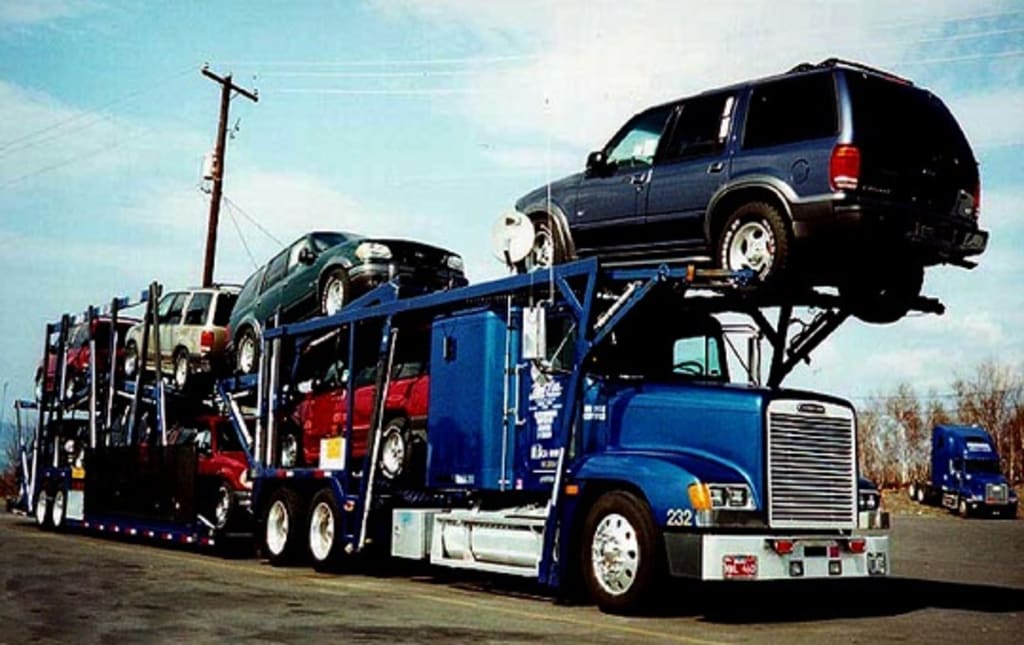 Everybody likes a bargain, whether it's "falling prices" for essential goods or deep discounts for specialized services. Psychologically speaking, there's something uniquely satisfying about securing a really low price.
In fact, Americans will go to great lengths for discounts and savings. One Consumer Reports National Research Center survey showed that 83 percent of participants self-identified as "bargain shoppers."
It's little wonder that you likely also want to secure low prices when it comes to how you ship a car across country. After all, car transport company quotes can vary greatly.
There's a careful balancing act between finding a reliable bargain and the best auto transport service possible, though. Within this context, let's explore five of the best options for getting your car from A to B.
1. Door-to-Door Shipping
Bargains are great and all. But sometimes they lead to more hassles than they're worth. For example, purchasing a flight with two layovers might not sound so bad when you're saving $500 and sitting in the comfort of your own home.
You likely have a very different opinion when you're spending an uncomfortable night in an airport terminal, though. The same can be said about auto transportation.
While deals are welcome, you'll also encounter situations where sheer convenience trumps other concerns. For example, if you're going through a stressful move (and what move isn't stressful?), you owe it to yourself to make car shipping as easy as possible.
Door-to-door shipping generally costs more than terminal-to-terminal shipping, but it also nixes many hassles.
Like dropping your vehicle off at a terminal, picking it up at another terminal (that could be a considerable distance from your house), and dealing with storage fees.
If you can't stomach the idea of your precious vehicle being stowed at a terminal without 24/7 security, door-to-door shipping represents the better use of your money.
You get a specific location for your car to be picked up and dropped off. For residential addresses, your driver will get as close to the house as possible for both pickup and delivery. What's more, your vehicle will remain on the same trailer throughout the journey.
You won't have to contend with storage fees, and you can rest assured your car is under lock and key the whole time.
2. Open Car Hauler
The standard method for shipping vehicles remains open car haulers. They're affordable and secure. When you work with a reputable company, they're also fully insured.
Cars get stacked neatly in rows, and this method of transportation is highly useful for those who need to get daily drivers from point A to point B. Sure, you wouldn't want to transport your prized Lambo that way, but it's fine for your Honda commuter.
Open carriers are more common than closed carriers. So, opting for this mode of transportation is more affordable and readily available. You'll enjoy faster pickup scheduling and better turnaround times.
If you're interested in shipping a car across country cheap, open car haulers are the way to go. What's more, their more affordable pricing offsets the cost associated with door-to-door transport. That way, you can have your cake and eat it, too.
3. Enclosed Car Hauler
When it comes to how to ship a car across country, there are certainly exceptions to the open carrier rule. If you've got an antique, classic, or expensive vehicle, an enclosed car hauler represents the much better solution.
Again, this is an option that represents a trade-off between affordability and superior service. But if you've got a priceless and irreplaceable vehicle, there's no other way to go.
After all, an open car hauler leaves vehicles at the mercy of the elements, road grime, and potential hazards such as gravel kicked up on the freeway. While these risks may be palatable for your daily driver, I think you'll agree your vintage vehicle requires preferential treatment.
To ensure the safety of your vehicle from start to finish, go with a closed car hauler. Yes, you'll pay more, but for unique cars, the price proves well worth it.
4. Classic Car Auto Shipping
Let's talk more about classic car shipping for a moment. If you own a special vehicle that's already stood the test of time, you want to guarantee a cross-country move won't result in damage.
What should you know when it comes to shipping a car across country? Particularly one as unique as your antique ride? For starters, you must be discerning when it comes to the car shipping companies that you work with.
Find a company that understands not only the monetary value but also the sentimental value of your vehicle. They should have demonstrable experience working with top-end vehicles and a comprehensive insurance policy that protects your set of wheels.
After all, transporting antique cars involves a tremendous number of precautions. From loading to securing, you need experts handling the process. You also need drivers who have received specialized training in transporting these one-of-a-kind automobiles.
5. Expedited Car Shipping
Sometimes, unforeseen events occur. Perhaps your house has closed earlier than anticipated, and you're ready to move in. Automobile shipping requires lead time and preparation. That said, life can get in the way.
Fortunately, you don't have to settle for being out of luck when plans change. Instead, work with a transportation company that offers expedited car shipping. A well-established company can get your car from one destination to the next in the quickest timeframe possible.
Yes, this service will cost you more. But sometimes, paying more remains the best option when it comes to streamlining a move and sticking to a specific timeline. Find out more about how to ship a car across country when you're in a time crunch.
Ship a Car Across Country
The psychology of bargain hunting often distills comparison shopping into a game of number crunching. But this approach can lead to hidden fees, a damaged vehicle, and scheduling issues when you ship a car across country.
Instead, focus on balancing your unique needs against shipping a car across country average cost. That way, you can ensure you benefit from the highest reliability, convenience, and timeliness that a car shipping company can offer.
Reader insights
Be the first to share your insights about this piece.
Add your insights