Suzuka 2022 Rewinds & Remembering Jules Bianchi
all eyes on Suzuka.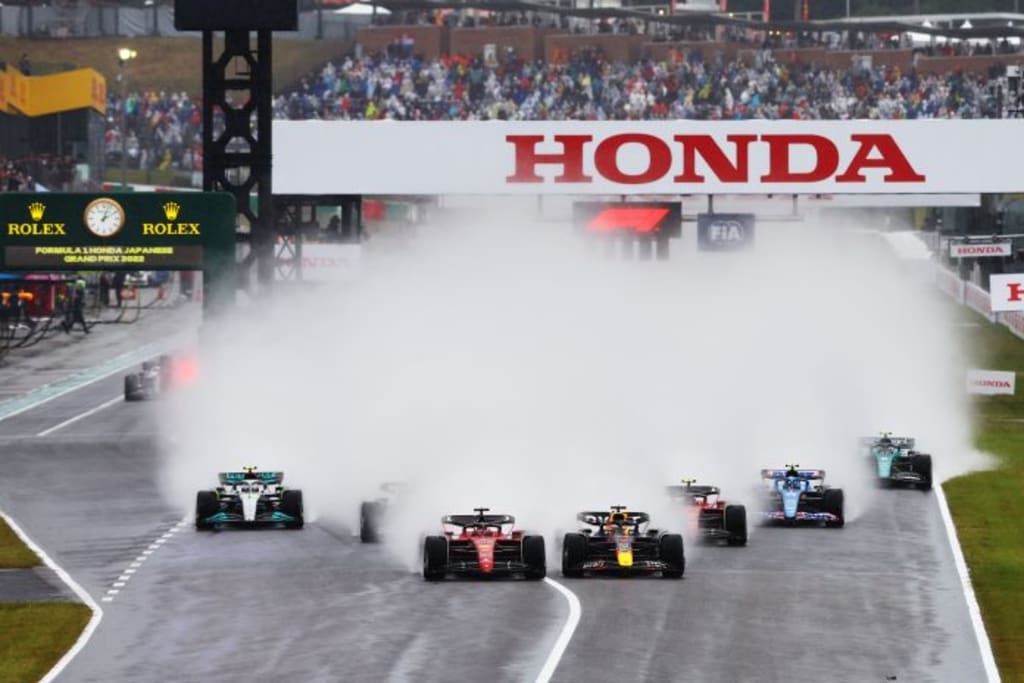 It's race weekend once again. Welcome along to the Japanese Grand Prix here in the land of the rising sun. This is the final stop in Asia before the troop head to Qatar. This is also Yuki Tsunoda's home race! He made his home race debut last season, the first Japanese driver since Kamui Kobayashi in 2014. After getting pulled over at Lap 1 in last week's Singapore GP, let's hope he rejuvenates and gets a shot at the podium this weekend.
Lets get you up to speed with some stats and facts. The Suzuka circuit is 3.608 miles in length and has 18 corners – 10 right and 8 left. Speaking of 8, Suzuka circuit is known for it's unusual figure-eight layout, making it very tricky for the drivers. With race distance of 53 laps, this circuit is both clockwise and anti-clockwise.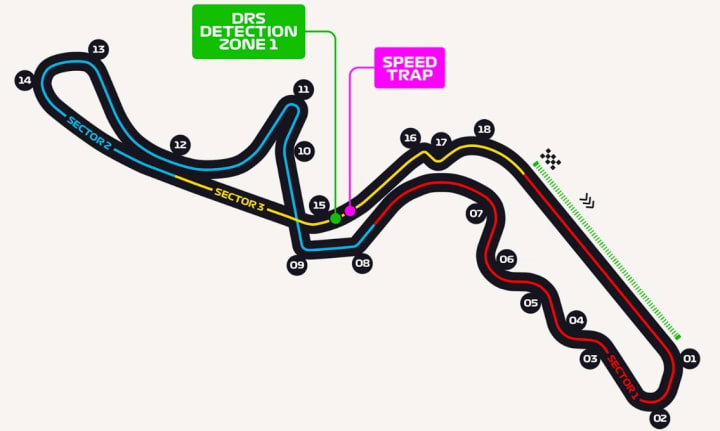 Max Verstappen was crowned champion here in Suzuka last season in a very confusing and controversial manner. The race was shortened to only 29 out of the 53 scheduled laps due to heavy rain at Suzuka. Verstappen's crowning caused wrangles among the Formula 1 authorities and the motorsport fraternity.
Within the ruling, if a race stops under treacherous condition, there are columns of how many points are to be awarded, say 25% or 75%. And if the race cannot be resumed, those points will be awarded depending on how much distance has been completed. In 2022 Japanese Grand Prix, they had delayed lap, and the timer till the end, just about half over the distance. It was clear that FIA didn't expect find themselves to be in such situation. Usually when a race is red-flagged, it might take 3o-40 minutes to clear the track, repair the barriers or etc. So when we go back to racing, it will normally fall under the time frame. In Suzuka however, the chances of resumption appeared bleak as rain continued to fall causing a two-hour delay.
To the delight of Japanese fans who have waited 3 years for F1 to return to Suzuka (due to Covid-19), the skies cleared and the race resumed with a rolling start behind the Safety Car, with about 45 minutes left on the 3-hour clock that had began ticking. Verstappen was then crowned champion after a five-second penalty for Charles Leclerc dropped him to second behind Sergio Perez. The Dutchman was clearly confused by the situation as celebrations began and were then paused, but it was eventually confirmed that full points had been awarded, sealing his triumph.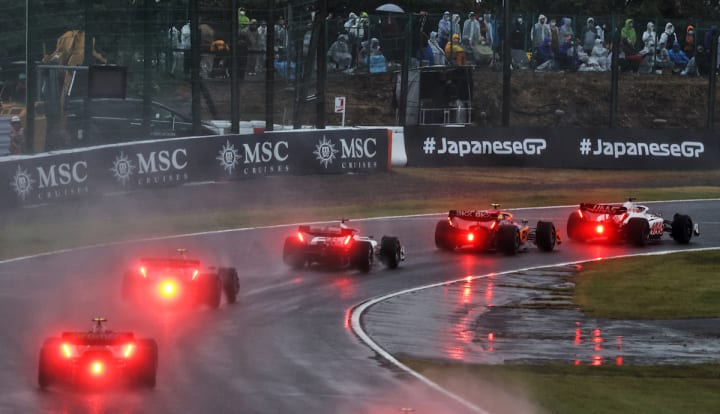 Verstappen and Red Bull entirely had a weekend full of misery just 7 days before at the Singapore GP. From having gear issues to having had his streak broken, one can only imagine what strategy is brewing behind the Red Bull garage.
If the RB19 returns in previous dominant form, a similar result could be on the cards in 2023. But should it stumble once again, a field of drivers who are hungry like Carlos Sainz and George Russell (who missed his P3 chance in Singapore) will be in hot pursuit.
Remembering Jules Bianchi
It is undeniable that under all that racing celebration, Suzuka often brings back few mournful moments. Here, Formula 1 lost a much loved member of the paddock. On October 5, 2014, Jules Bianchi of Marussia crashed heavily at Suzuka.
The race took place under extreme conditions, heavy rain due to an approaching typhoon caused visibility issues. JB17 slithered off the track at Turn 7, otherwise known as Dunlop Curve and struck a rescue vehicle that had been dispatched to recover another driver, Adrian Sutil's abandoned Sauber. Bianchi suffered serious head injuries to which he would succumb, aged 25, nine months after having never regained consciousness from Suzuka crash.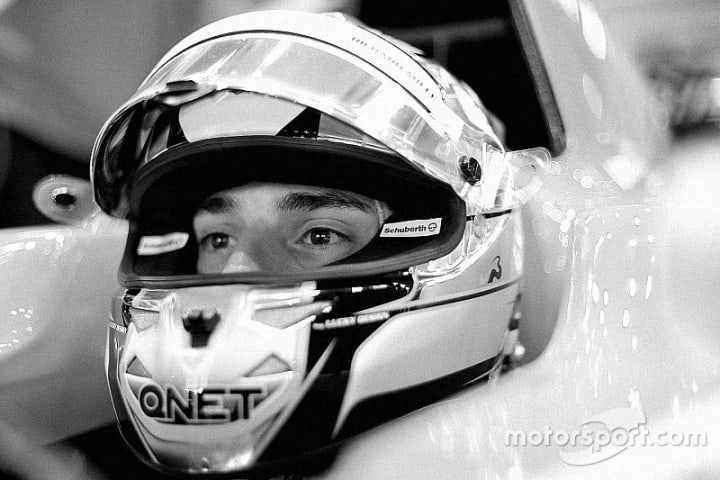 At Monaco in 2014, just days before Suzuka, Bianchi had just recorded the first and only points the cash-strapped team would score in any of its iterations. He was vividly remembered for triggering one of the most flamboyant celebrations for a ninth-place finish.
He was the first driver to be signed up to Ferrari's Young Driver Programme, who was very much part of their family. He tested for the team on few occasions. Today, his godson, Charles Leclerc drives for Ferrari.
Reader insights
Be the first to share your insights about this piece.
Add your insights