It's Lights Out and Away We Go, Straight into Suzuka!
Take a bow Carlos.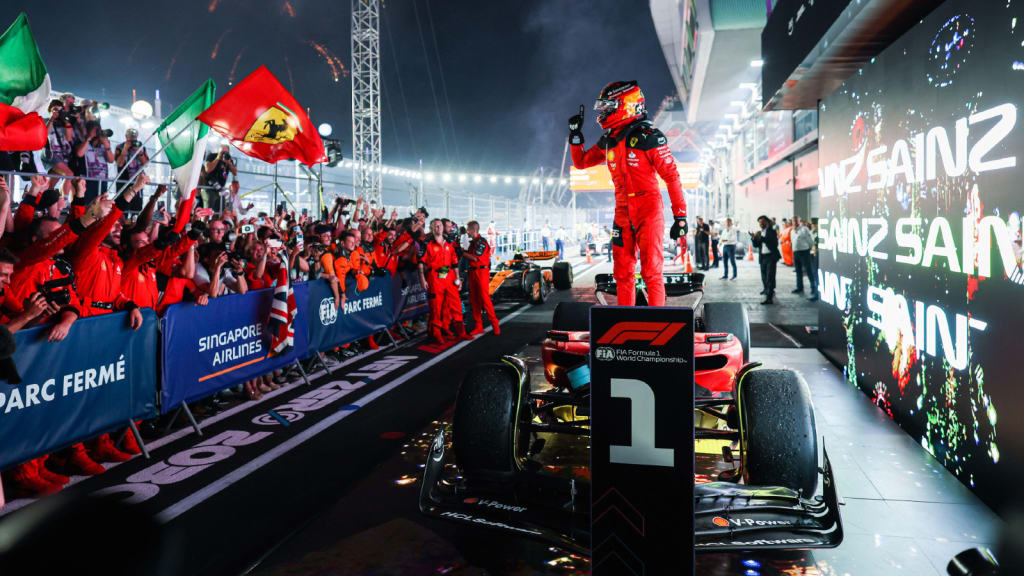 Carlos Sainz on Sunday night celebrating his P1. Image from Google.
What an enormous race it was in Singapore! For the first time in 2023, we've got a non-Red Bull win! The Lion City did not disappoint and certainly gave us few dramatic encounters. From George Russell's accidental detour into Tuas Checkpoint, the return of the monitor lizard (FIA should hire this reptile as marshal, given its consistent appearance in Singapore GP every season!) to all the impeding incidents that kept the Stewards' deck busy on Qualifying night. For someone who was craving for adrenaline rush, I guess Singapore gave me a feast!
In a rather thrilling fashion, Q1 started with Leclerc, Norris and Perez on the top. At 6.34 to the end of Q1, Verstappen came top fastest but was quickly knocked down by Sainz. The deployment of safety car in Marina Bay Street Circuit is a norm due to the corners and turns on this circuit. However, Lance Stroll's crash in Q1 was unexpected and reminded us again that this motorsport comes with risks. Stroll hit the wall and spun back across the circuit leaving ripping damage to his Aston Martin. Lando Norris was quick behind Stroll, in a smart miss, he avoided multi-car collision. I am so glad he got to walk out of the car safely. The race was then halted to give time for the marshals to clean the debris and some fluid reeking from the car. Stroll, however, was unable to join the main race as the car couldn't be ready on time.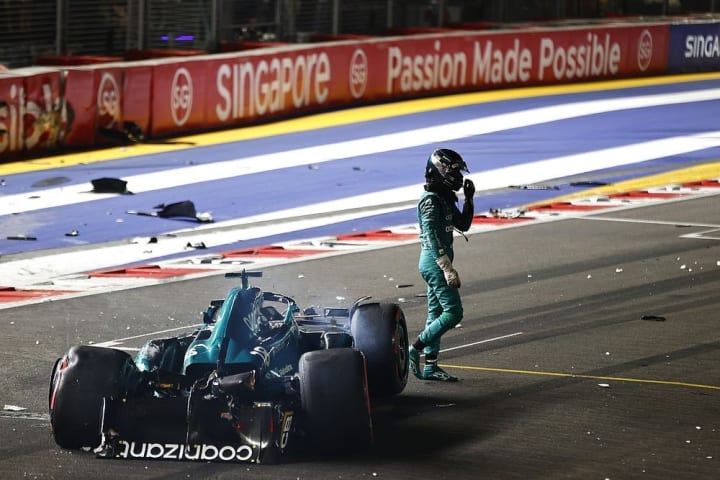 Let's talk about the most unanticipated result, can I say, in 2023 season Quali. Two Red Bull cars out of Top 10. Never happened since Jeddah as some netizens claimed. We know that Max had upshift issues with the car during Practice session and wasn't performing well. We somehow predicted he would get up to speed during Quali. Pacing into Q3, Max got knocked out by Liam Lawson of Alpha Tauri. This race was the most challenging for Red Bull with Perez and Verstappen struggling to keep their pace throughout. They sure had the most nightmare weekend.
On Sunday, under the lights of Marina Bay Street Circuit, Lap 1 saw Yuki Tsunoda facing disaster when he got pulled over at Turn 14. Poor Tsunoda was out of the race before it even started. Like a domino effect, Ocon was later out (not a birthday gift anyone would want!) and hear this, Russell, almost approaching the finishing line, missed his P3 chance when he hit the barriers! Now here's the good stuff. We had 4 drivers, all from 3 different teams, all closing each other down within 2 seconds from each other the entire race, with tactical masterclasses going on. This race was also the first in a very long time that we got to see double stack of two teams in top 5 and that too a non-Red Bull lineup (I really have to stop.)! Pole-sitter Sainz started smooth and steady, broke Max's streak like the smooth operator he is. I guess Max is coming in hot in Suzuka next weekend.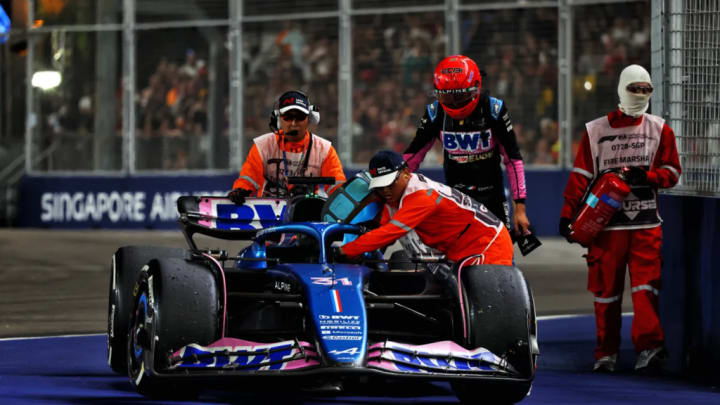 Singapore GP weekend also came with many milestone events for some drivers. Bottas hit his 103rd streak of Q3 since Australia 2017! Alonso too achieved a monumental milestone, crossing 100,000km in Formula 1 here in Singapore. Liam Lawson, who caught all our attention when he knocked out the 2-times world champion on Saturday's Quali, added his first points to his career board here. He was impressive despite driving on this track for the first time, giving Alpha Tauri a head start. It is not exaggerative to say that Lawson puts the 'Singa' in Singapore.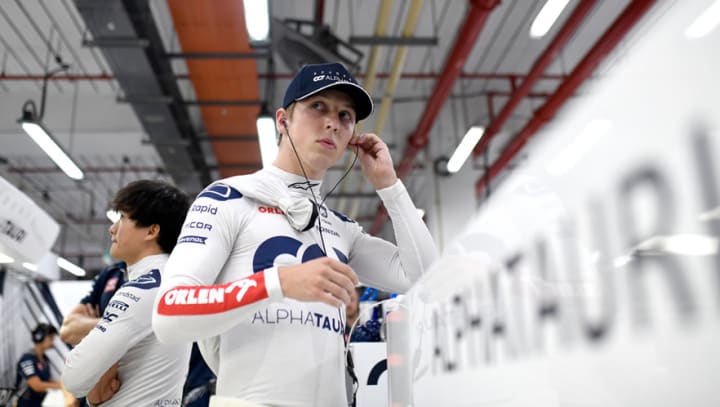 Phewww now that is easily the race of the year! We all needed that break from Red Bull dominance for a while. As a Red Bull fan, it was refreshing to watch for me. Could the whole Verstappen dominance might have been disguising an F1 competition that is healthy underneath the plaster? Anyway, take a bow, Carlos Sainz. Grandi Ragazzi!
Next stop, Suzuka!
Reader insights
Be the first to share your insights about this piece.
Add your insights