Pagani: The Tale of Exquisite Automotive Artistry
A auto motive car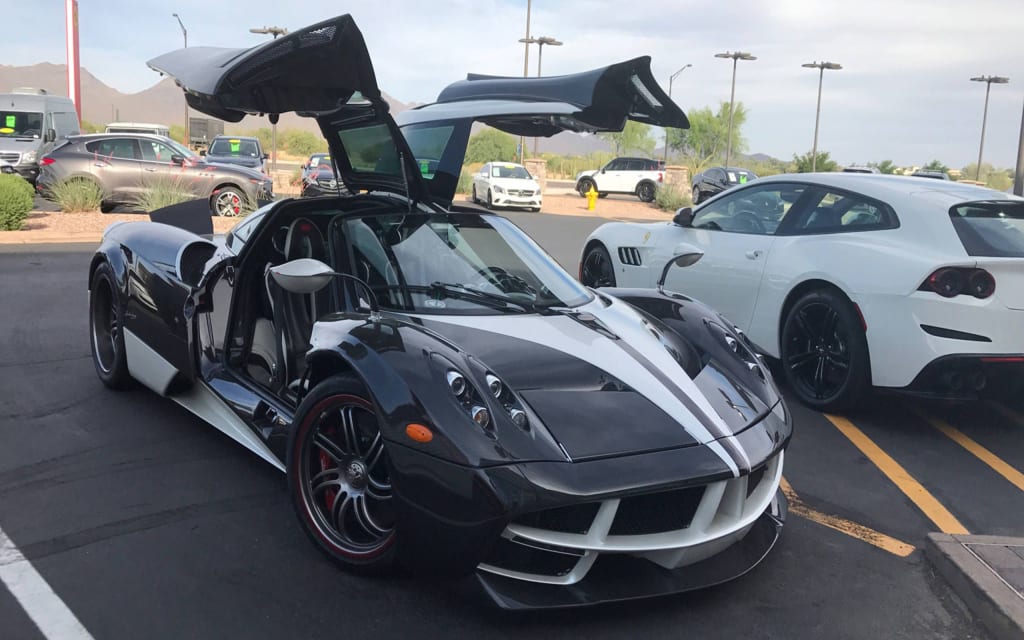 Pagani: The Tale of Exquisite Automotive Artistry
In the world of high-performance sports cars, few names evoke the same level of admiration and reverence as Pagani. Founded by Horacio Pagani, an Argentine-Italian engineer and designer, Pagani Automobili S.p.A. has become synonymous with exceptional craftsmanship, engineering excellence, and automotive artistry. The story of Pagani is one of determination, passion, and a relentless pursuit of perfection.
Horacio Pagani was born in Argentina in 1955 and developed a fascination for cars at a young age. He was particularly drawn to the visionary designs and engineering prowess of renowned carmakers, such as Enzo Ferrari and Juan Manuel Fangio. This early inspiration fueled his ambition to create his own automotive masterpiece.
In pursuit of his dream, Horacio moved to Italy in the late 1980s and began working for Lamborghini. There, he made significant contributions to the development of iconic models like the Countach, Diablo, and the groundbreaking carbon fiber-bodied Lamborghini Countach Evoluzione. It was during this time that he honed his skills in composite materials and gained valuable experience in the world of supercar manufacturing.
However, Horacio's desire to create his own brand led him to establish Pagani Automobili in 1992. From the outset, his vision was clear: to build the most extraordinary and exclusive cars the world had ever seen. Drawing inspiration from his idols and the world of aviation, Horacio set out to merge art with engineering, combining stunning aesthetics with cutting-edge technology.
The first fruit of his labor was the Pagani Zonda, unveiled in 1999. The Zonda was an instant sensation, captivating car enthusiasts worldwide with its striking design, meticulous attention to detail, and blistering performance. Each Zonda was a bespoke masterpiece, tailored to the specific desires of its owner. Horacio personally oversaw every aspect of the car's creation, ensuring that it met his uncompromising standards.
The Zonda lineup expanded over the years, with various iterations offering increased power, enhanced aerodynamics, and refined interiors. The Zonda F, Zonda R, and Zonda Cinque pushed the boundaries of what was considered possible in a road-legal sports car, earning accolades and setting new performance benchmarks.
While the Zonda was a triumph in its own right, Horacio Pagani constantly sought new horizons. In 2011, he introduced his latest creation, the Pagani Huayra. Named after an ancient Andean wind god, the Huayra showcased the evolution of Horacio's design philosophy and engineering expertise. The car's striking lines, active aerodynamics, and intricate details made it a true masterpiece.
The Huayra featured a bespoke twin-turbocharged V12 engine developed by Mercedes-AMG, producing prodigious power while adhering to the strictest emission standards. Its advanced active suspension system and cutting-edge materials, such as carbon-titanium, further enhanced its performance and driving dynamics.
Beyond its exceptional performance figures, the Huayra demonstrated an unrivaled level of personalization. Each car was meticulously handcrafted, with clients given an array of options to create a truly one-of-a-kind vehicle. From the finest leathers and exotic materials to bespoke interior trims and even individualized exterior paint schemes, no two Huayras were alike.
Pagani's commitment to excellence extended beyond the cars themselves. The company's factory, located in Modena, Italy, resembled a cathedral of automotive artistry. Here, skilled craftsmen meticulously assembled every component, ensuring that each Pagani car was a symphony of precision and beauty.
Today, Pagani remains at the forefront of automotive innovation and craftsmanship. The brand continues to create limited-edition masterpieces, pushing the boundaries of design, performance, and engineering. With each new creation, Horacio Pagani and his team showcase their unwavering dedication to their craft and their unrelenting pursuit of automotive perfection.
Pagani's story is not just about cars; it is a testament to the power of passion, creativity, and unwavering commitment to one's dreams. From humble beginnings to global recognition, Pagani has carved a place for itself in the annals of automotive history, captivating the hearts and minds of car enthusiasts around the world with its extraordinary creations.
Thank you for reading mypage
One like and subscribe
Reader insights
Be the first to share your insights about this piece.
Add your insights