Most Dangerous Cars Ever Made
From the Pinto to the Corvair, we take a look at some of the most dangerous cars ever made.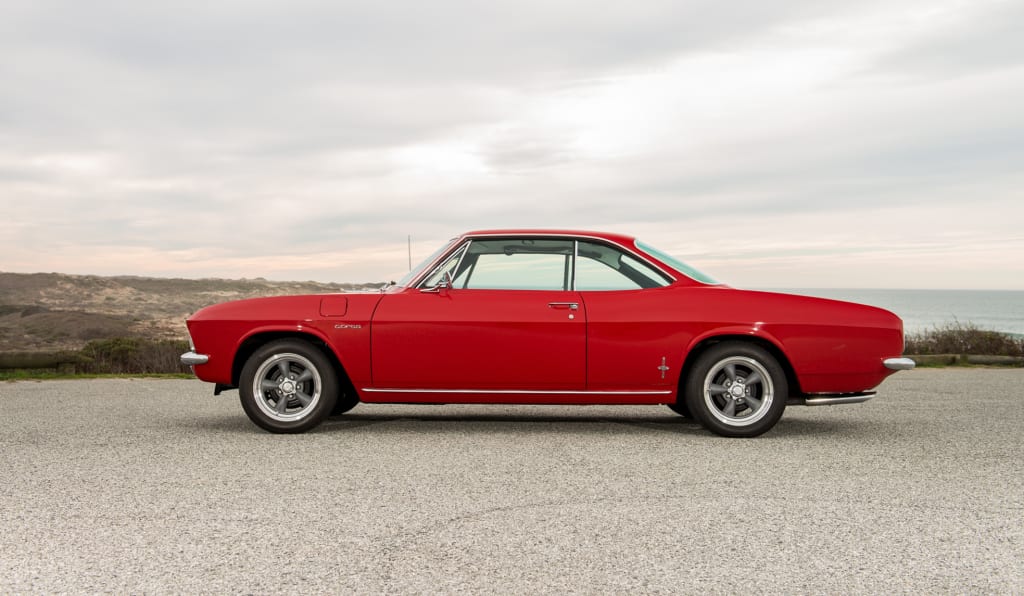 One of the biggest aspects that car manufacturers play up these days is safety. We all want to know that we'll be as safe as possible in our cars and that we'll have the best chances of surviving should an accident occur. That's why parking video cameras are such popular amenities, and why air bags come standard.
While we might always be worried about being able to stay safe during our morning commutes, the truth is that we're living in a golden age of vehicle safety. Cars have never been safer (on average) than today.
However, we couldn't really always say this in the past. Over the decades, there has been a multitude of cars that were literal death traps over the years. If you still get worried about your car's safety, you need to take a look at the most dangerous cars ever made to gain a better perspective on how far we've come.
The DeLorean DMC-12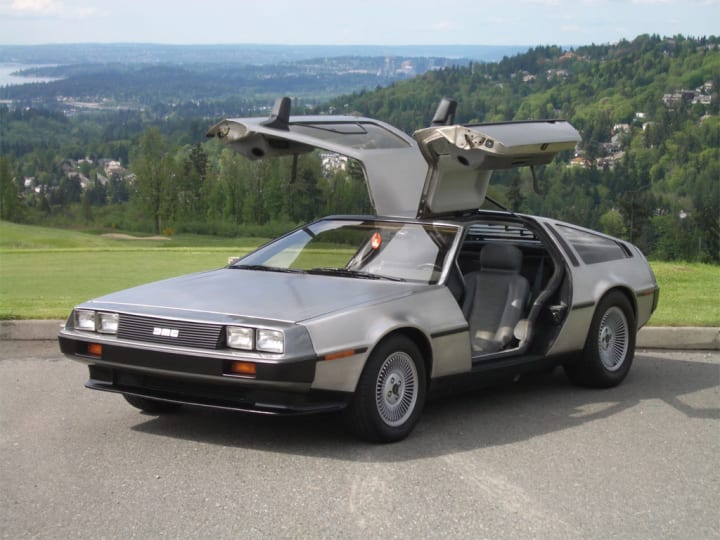 Great Scott! You probably never expected to see this Back to the Future car on a list of the most dangerous cars ever made, but it's true. The car's very unique design was what ended up causing it to become such a nightmare.
The DMC-12, as many car friends know, was already known for having electrical problems that would make opening the gull-wing doors difficult in normal situations. However, those problems quickly magnified in the event of an accident.
Should an accident occur, the gull-wing doors virtually guaranteed that the person would be trapped inside. Moreover, the engine's location in the rear of the car basically would guarantee a fire in the event of a rear-end accident.
It's definitely an iconic pop culture car, but it's as awesome as it looked on the silver screen. In other words, getting into an accident in a DeLorean would probably kill you.
Yugo GV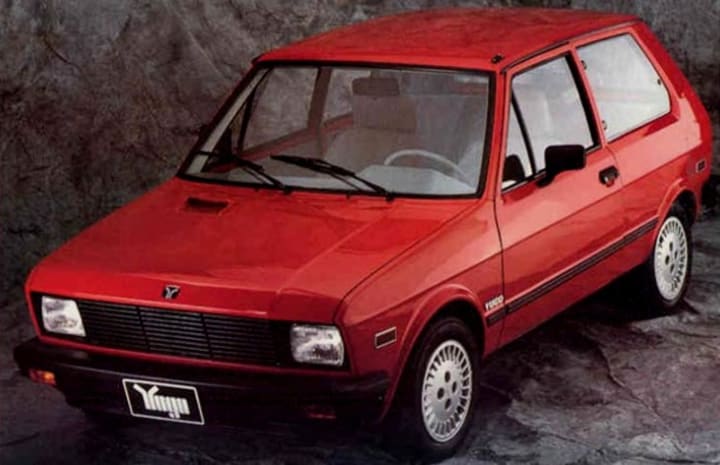 Aside from being an eyesore, it's hard to pick the Yugo GV apart from other cars on this list, particularly when you're looking at the 80s. However, there is one thing that sets this ugly laughingstock apart from the rest.
The Yugo GV line remains one of the most dangerous cars ever made because it would literally burst into flames, lose control of itself, and also break at the drop of a hat. Basically, there were complaints of every kind — all due to the fact that it was terribly made.
Sometimes, it also would just fly away or roll over with the weather too.
At one point, a woman who made the mistake of buying a Yugo GV found her car turned upside down because a 55 mile-per-hour gust of wind had toppled it over.
Sold at around $4,000 a pop, the GV was definitely a case of getting what you're paying for.
Hyundai Pony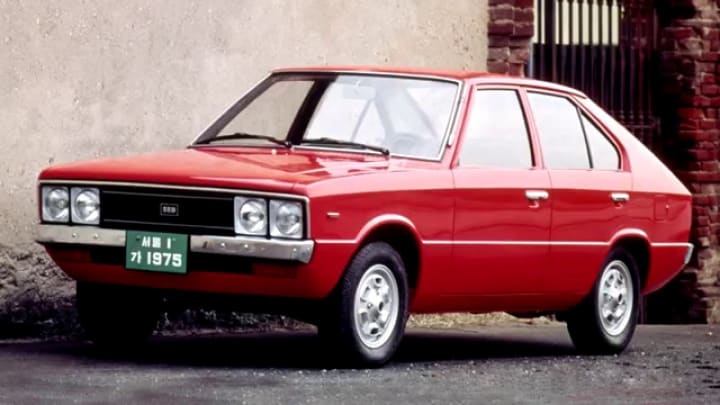 The Hyundai Pony was a super-cheap car that was built for families on a budget. Known for being much cheaper than any other car on the market, both runs of the Pony involved a slew of cut corners in both design and build.
The idea behind the Pony was that it was meant to be a reliable commuter car for people who otherwise wouldn't be able to buy a car.
Terrible engineering mistakes, shoddy materials, and an overall bad design meant that the Hyundai Pony was only reliable when it came to putting drivers in danger. Thanks to the abnormally high death rate associated with Pony crashes, it quickly became known as one of the most dangerous cars ever made.
It also became famous for needing regular repairs. The Pony line ran from the early 70s until 1990, and when Hyundai ceased production, mechanics everywhere breathed a huge sigh of relief.
Chevrolet Cobalt
Chevrolet, for the longest time, had a good reputation for making solid, safe cars that last a lifetime. Then, the Chevrolet Cobalt series of cars happened, and people began to question their faith in their Chevys.
The Chevrolet Cobalt had a number of major issues that made it dangerous. Few safety features, bad tires, and no side impact airbags made it a bad pick for crashes.
To make matters even worse, this was one of the cars that were impacted by the GM recall involving cars that had switches that would randomly turn off power steering brakes and airbags. This meant that many of the fatalities caused by the Cobalt also should never have occurred in the first place.
Statistically speaking, the Chevrolet Cobalt line has one of the highest rates of personal injury claims dealing with car accidents in the United States. Car insurance groups also demand very high rates for drivers who own them, based on the dire lack of safety features.
Arguably, multiple years and versions of the Chevrolet Cobalt would rank high on a list of the most dangerous cars ever made and released in the US. So, if you're car shopping, stay away from this one.
Geely CK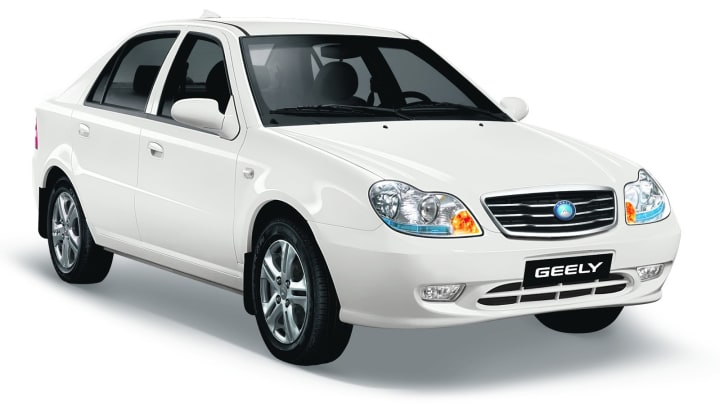 Most of the cars on this list have been released in the United States, or at least, have been heard of in the US. However, the Geely CK probably isn't a name you're aware of, even though this Chinese car company has been around since 2005.
The reason why you have never heard of the Geely CK is because it was supposed to be sold in the US. However, there are safety standards in place that prevent cars that don't meet the minimum standards from being sold in America.
When the 2005 Geely CK was sent for testing, it failed every single safety test it was given. It's so dangerous, most parts of Latin America and Europe also deem the CK too dangerous to drive. As a result, it's safe to say it's one of the most dangerous cars ever made.
Chevrolet Colorado Crew Cab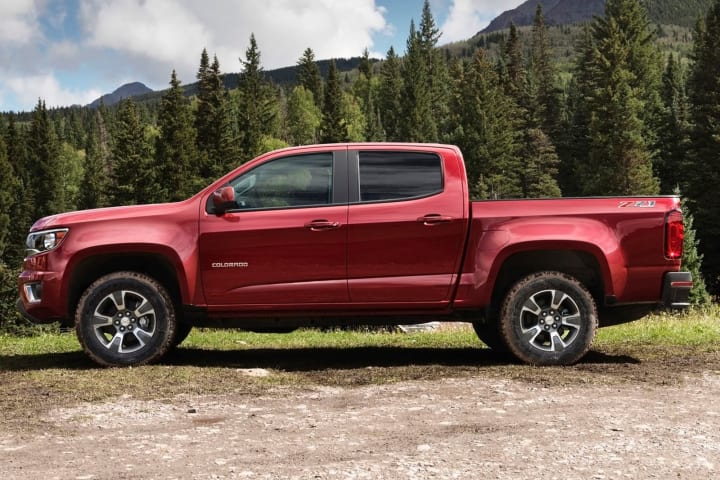 Chevy seems to be tied to quite a few of the most dangerous cars ever made, doesn't it? One of the most recent releases to get terrible safety marks is the Chevy Colorado, two wheel drive extended cab pickup truck.
A single side impact to the Colorado could be enough to make the car roll over and lethally injure the driver inside. What's worrisome about the Chevy Colorado's death rate is that most of the deaths involving the Colorado didn't have a second driver at all.
So, perhaps the cars slide out of control. Perhaps they end up rolling over on sharp hills. Or, maybe it's something else. Either way, this regularly makes number one or number two on lists of the most dangerous cars ever made in America.
Audi 5000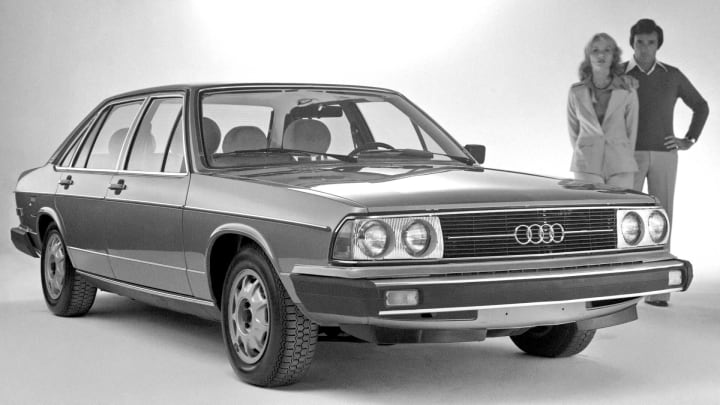 During the 1980s, the Audi 5000 was a car series that caused a huge image problem for the luxury car brand. A faulty system would cause Audi 5000s that were put in neutral to suddenly charge forward — often causing serious accidents as a result.
Audi's reaction was to the complaints was to say that fixing the idling issue "wasn't worth it" because there weren't enough complaints about car accidents happening to warrant it. They did admit that this alone would be sudden enough to make people hit the accelerator out of surprise.
The design flaw has been proven to be the cause of 1,000 accidents and at least six deaths. Whether this is enough to make the Audi 5000 rank among the most dangerous cars ever made is debatable, but it's definitely something we'd want to avoid.
Toyota Yaris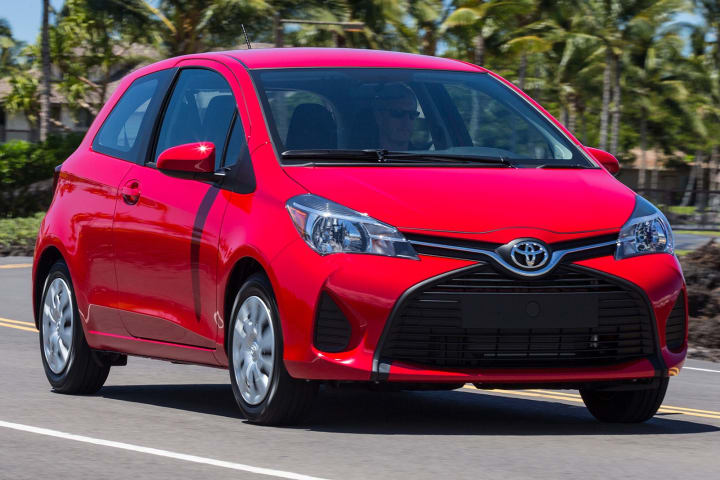 The Toyota Yaris is a small car that's fully equipped with safety features — however, it's such a small smart car that its sheer size has made it one of the most dangerous cars ever made.
Simply put, the diminutive size and lightweight build of the Yaris makes it a deathtrap in the event of a car accident. The majority of other cars are much larger, and the laws of physics mean that this thing will end up being pretty badly banged up regardless of how many safety features it has in it.
Unless you want to go flying, you'll avoid a Yaris.
Chevrolet Corvair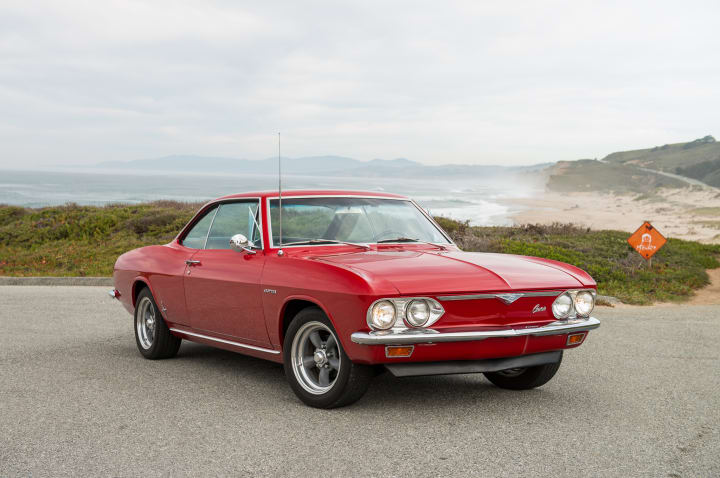 Really, Chevy?
Yes, another one. In the 1960s and 1970s, Chevrolet began to try to enter the luxury car market. As a way to try to compete with Porsche and other luxe car brands, they created the Chevy Corvair in the early 60s.
This beautiful retro car was equipped with a zippy motor and smooth, aerodynamic body architecture. However, it had a slew of design flaws that made it one of the most dangerous cars ever made.
More specifically, the Corvair had a rear engine that drivers weren't used to, and a steering system that was lightning quick. The end result was a car that was incredibly easy to lose control of. Worsening the situation was the fact that it had no anti-roll bar, which meant the engine and steering columns could end up in your lap.
Yeah, the Corvair was definitely discontinued for a reason.
Pontiac Fiero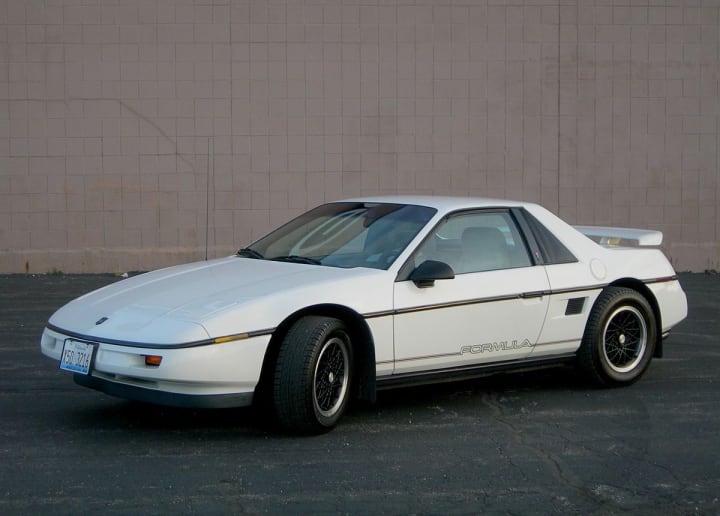 In many ways, the Pontiac Fiero was one of the biggest disappointments in the American auto industry — and it was all due to a small misprint in the owner's manual. The Fiero itself had some of the highest safety test ratings in the industry when it first came out.
However, a misprint in the manual led mechanics to put less oil inside the car than needed. This, along with a seriously botched electrical system and unstable coolant lines, caused the Fiero to turn into a driving fireball. Almost impressively, no car accident was necessary for this car to burst into flame; it'd do it randomly!
Ever since drivers noticed that their Fiero could turn fiery at any given point, the Fiero became reputed as one of the most dangerous cars ever made.
Ford Pinto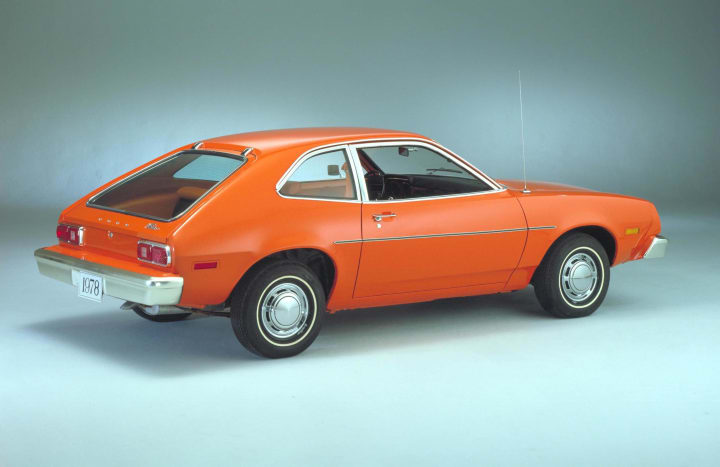 Few cars have a reputation as bad as the Ford Pinto, and to a point, it's obviously one of the most dangerous ever made. A transmission error made the Pinto charge forward at random, but that alone only caused so many accidents.
What really made the Ford Pinto turn into the public relations disaster it was, was the rear engine and the absurdly close gas tank. Between the gas tank's close location to the engine, and the fact that a single bump would cause the tank to leak, it's easy to see how getting rear ended would cause a Pinto to explode.
Nowadays, the Ford Pinto is used as a euphemism for things going up in flames — and it doesn't surprise us in the least bit.
Three Wheeled Cars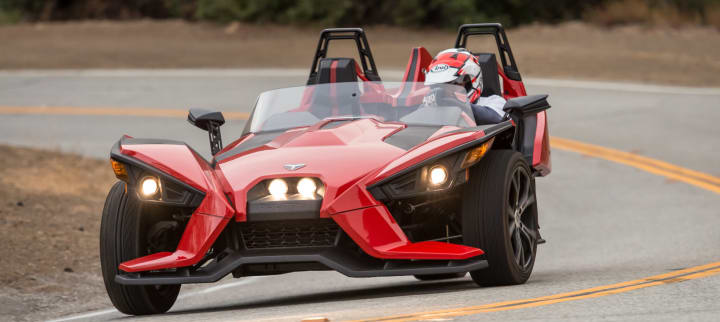 Three wheeled cars seem like so much fun in theory, but in practice, they're anything but. Studies and multiple attempts at a three-wheeled commuter car have shown them to be unstable and off-balance. In many cases, turning a corner too quickly can make a three-wheel car roll onto its side.
Four-wheel cars have more stability than they do, which means that three-wheelers are almost immediately at a major disadvantage in safety — even when measured against the Geely CK. As a result, just about all three-wheeled cars deserve a spot on any list of the most dangerous cars ever made.
list
industry
Rowan Marley is a 20-year-old sports enthusiast who hails from Brooklyn. When he's not hitting up a local Zumba class, he's drinking organic smoothies. That's just how he rolls.