10 Classic Cars Made Iconic By TV
These classic cars became cultural symbols thanks to TV shows.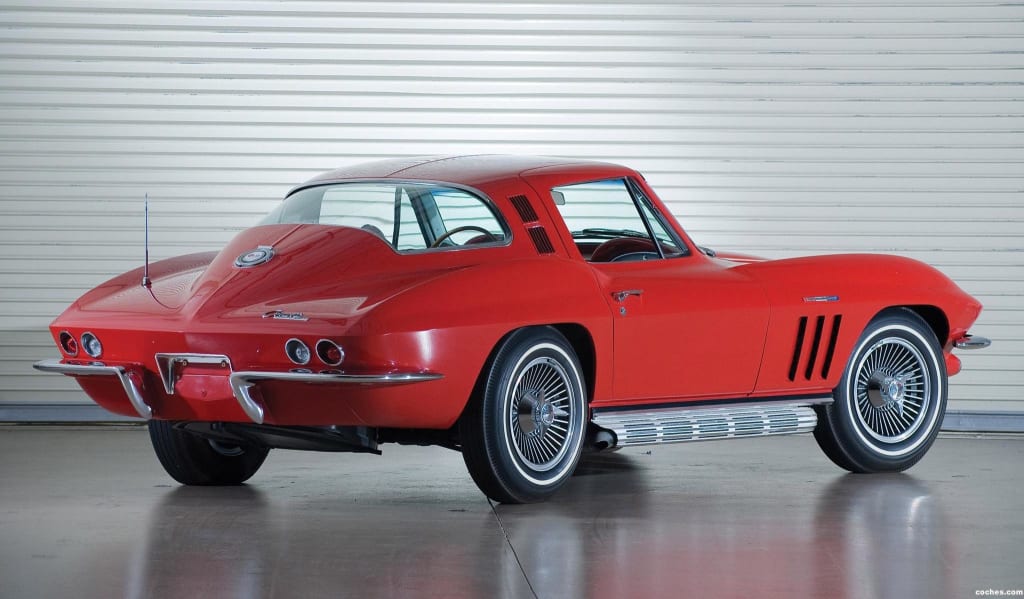 Everyone loves a classic car - especially gearheads. Though it's common enough for mechanics and other car people to be able to tell apart a Ford Model-A from a Ford Model-T, most people can't recognize cars right off the bat.
Television, of course, changes that from time to time by making some cars totally recognizable as the voitures du jour in favorite shows. These classic cars definitely became way more recognizable to mainstream audiences thanks to the shows they appeared on. Do you recognize these beauties?
1963 Ford Econoline Van - Scooby Doo, Where Are You?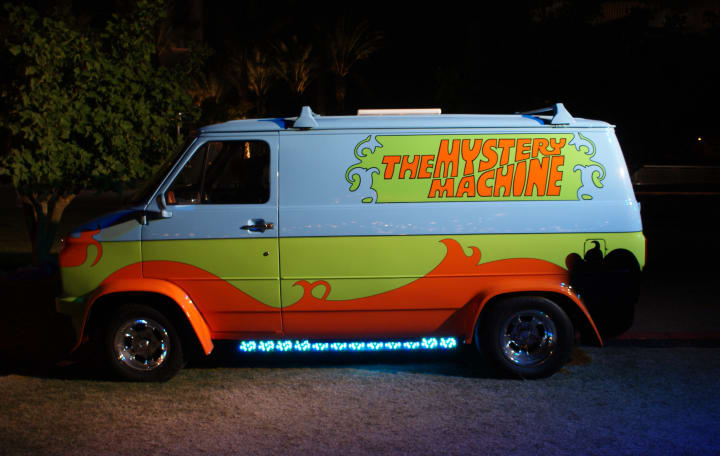 Most people can recognize the Mystery Machine as the super colorful, funky 60s-themed van that a bunch of meddling kids rode in as they solved mysteries around the world. The Mystery Machine might just be the most famous cartoon car in the world because it looks so unique.
What most people don't realize is that it's actually based off a real car - the 1963 Ford Econoline Van. All that they really changed was the paint job and seating for the cartoon's color schema.
1962 Volkswagen Beetle - The Love Bug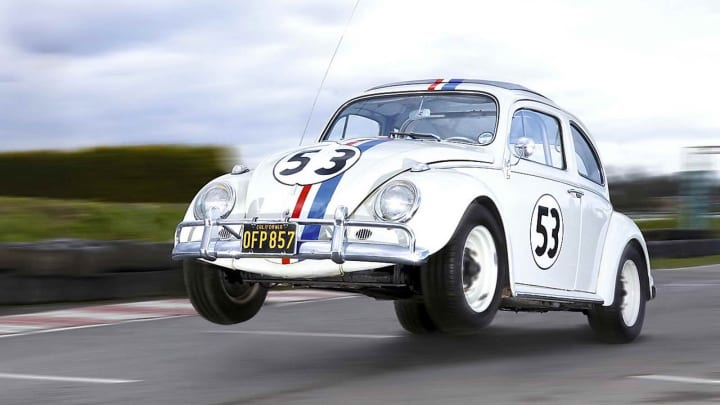 If you remember this old school TV show, congrats, you are a classic TV aficionado. The VW Beetle may be one of the only cars unique enough to actually be easily spotted without a television show's help, but even so, it's hard not to see how a show may have bolstered this cute little car's popularity.
Actually, this model has a lot of Hollywood appearances, including the starring role in Herbie.
1975 Ford Gran Torino - Starsky And Hutch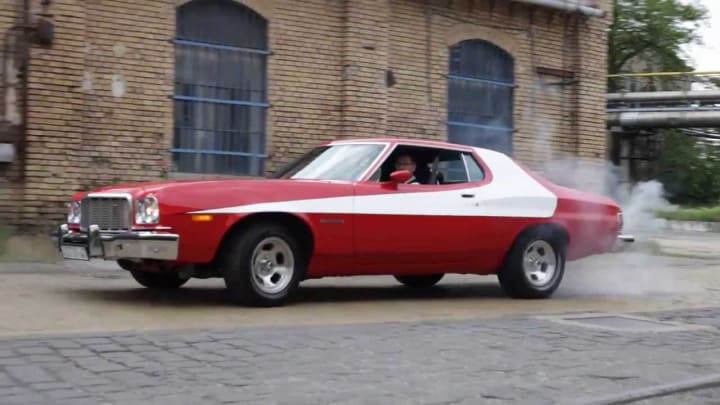 There's something about these two detectives that just makes them awesome in a 70s way. Is it the gritty jokes? The crazy cop capers? Or, is it the fact that they just look so darned retro that it makes us want to take a time traveling trip back to this era just so we could meet them? Oh, it's hard to tell.
Fans of Starsky and Hutch probably will be able to tell you that their Gran Torino was the real star of the show at times. Because of the runaway success of the show, this car became very well known throughout the 70s and 80s.
1951 Ford F1 4×2 - Sanford And Son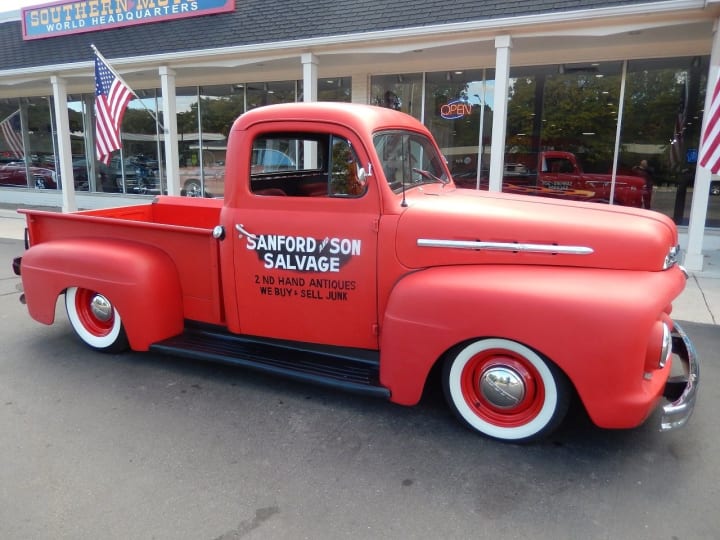 This classic 70s comedy featured the ever-crabby Mr. Sanford and his "dummy" son, Lamar. Comedy fans can tell you that this show may have been one of the most rip-roaringly hilarious sitcoms of the era, and part of what made it so good was the opening scene.
At the opening of every single show, you'd hear that funky harmonica tune that let you know you were in for a treat - and just as the notes start playing, you'd see Lamar driving up to the house in his old, beat up Ford. Needless to say, everyone recognized that truck back in the day thanks to Sanford and Son's opening sequence.
1977 Ferrari 308 GTS - Magnum PI
Magnum PI was a gritty, dramatic cop show that had equal levels of camp and action. While the show itself definitely had a lot of cool plots, it was kind of hard to suspend belief long enough to think that cops in Hawaii drove Ferraris.
That being said, it was a glamorous show for its day, and the car that Tom Selleck drove was just as much the star as the ol' Magnum Private Eye himself. Even today, people can point out the Ferrari 308 as "the Magnum PI car."
1983 GMC G-15 - The A-Team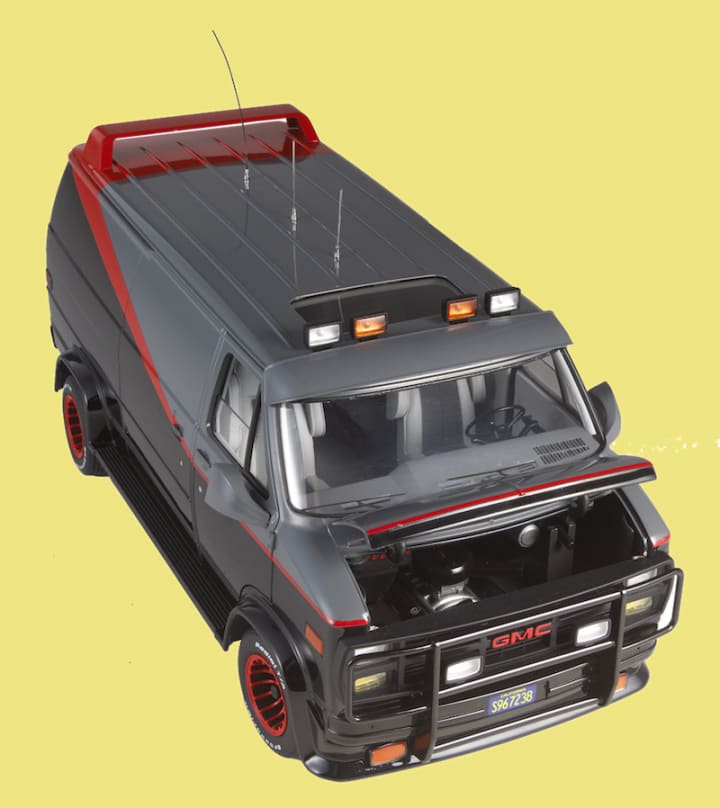 The A-Team was all about a bunch of crime-fighting mercenaries who would step in when regular cops were too scared to do anything. Mr. T and the rest of the gang are still featured in cultural references today - as is their 1983 GMC van.
This van model saw a lot of action and abuse over the years it was featured on the show. It's been shoved into lakes, set on fire, shot up, and even dropped off a cliff. Because of its regular role, the van is more like an additional member of the team than anything else.
1969 Dodge Charger - The Dukes Of Hazzard
This classic television show had made two items inextricably linked with the good ol' boys of Hazzard County: Daisy Duke shorts and the iconically painted 1969 Dodge Charger.
This Charger has gone airborne more times than we can count, and is almost always featured in the foreground of the show's scenes. This bright orange car has become a favorite among car collectors specifically because of the show.
1972 Ferrari Daytona Spyder 365 GTS/4 - Miami Vice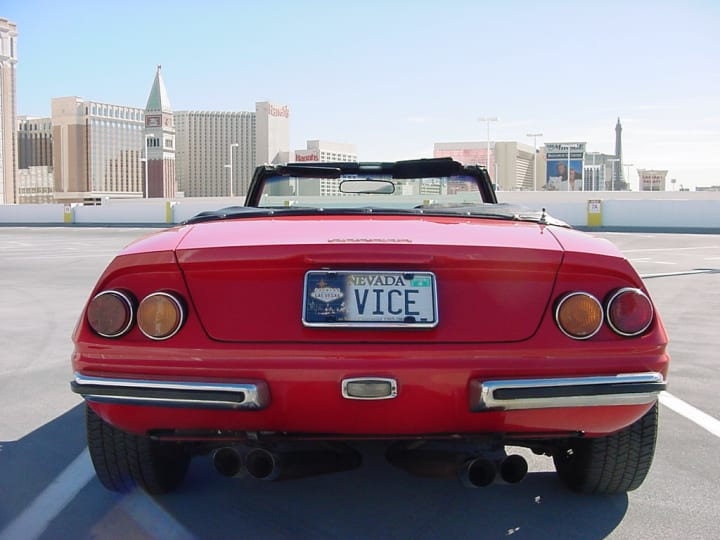 Seriously, what's up with all the cop shows of yore featuring detectives driving Ferraris on the beach? Oh well, we digress.
In the smash hit TV show Miami Vice, two buddy cops cruised around Miami's beaches in a beautiful jet black Ferrari Daytona Spyder. The coolest thing about this is that Miami Vice occasionally shot on Daytona Beach with a Daytona Spyder. Yes, it looked amazingly badass, even by today's standards.
1965 Chevrolet Corvette - Stingray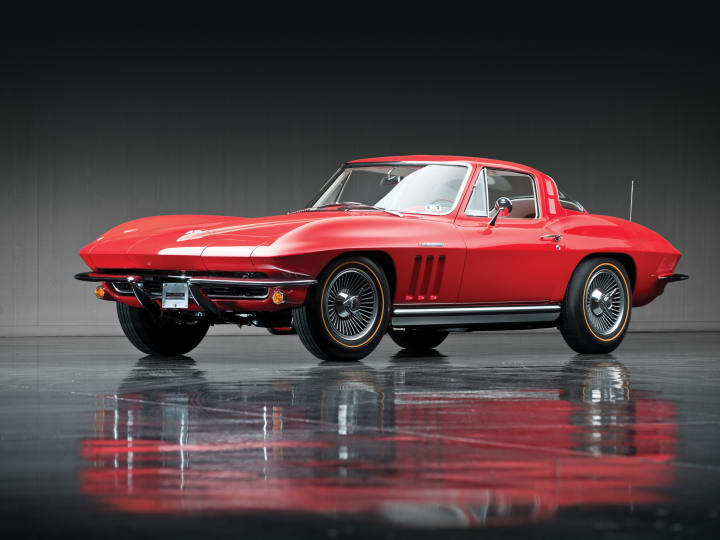 Corvettes have always had that smooth, sleek design that makes them perfect for television. In the 80s, the show Stingray exemplified the classic cool of a 'Vette by having it be the trademark car of a true many of mystery.
Though the Corvette they used may have been 20 years old by the time it was shot, it was tricked out with a million different gadgets, and that just made car enthusiasts drool with admiration. It was just a really amazing car - and some would even say it stole the show at times.
1966 Pontiac GTO - The Monkees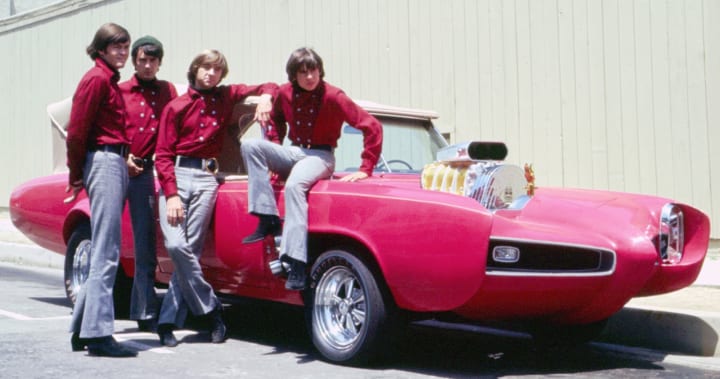 "Hey hey, we're the Monkees!"
Yes, the 60s were a time when people would make shows for bands that mimicked the Beatles, and for a short while, the Monkees would monkey around on television screens across the nation.
Like any good self-respecting band of the time, they had to have a cool car to cart them around. The heavily-modded Monkeemobile was this car, and boy is it easy to spot from a mile away!
Interestingly enough, the original Monkeemobile is still around. It recently sold for $396,000 on a classic car auction - so somewhere, there's a lucky collector who might still be monkeying around on the open road.
Reader insights
Be the first to share your insights about this piece.
Add your insights