Most Beautiful Cars of 2017
Every year, car manufacturers create stunning new designs of cars. These are the most beautiful cars of 2017.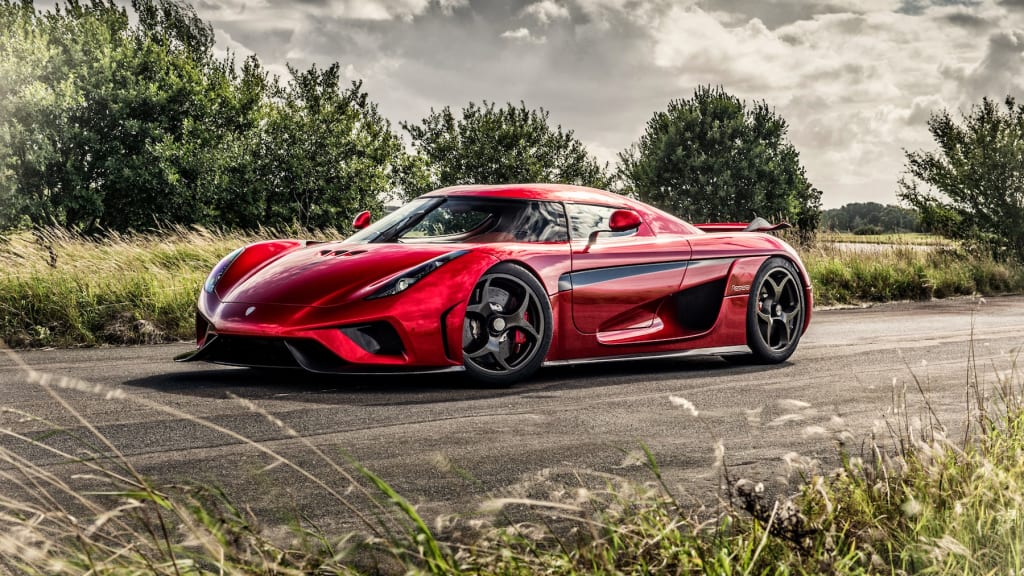 Car companies create new and top of the line cars every year. They make designs that are almost totally different from their previous creations, and still manage to keep their signature looks on each and every car. Manufacturers like Audi, Mercedes, Jaguar, Kia Motors, and many more are constructing the future of cars every year, and they're only looking more modern, but luxurious, at the same time.
As for 2017, the release of new cars exploded within every vehicle company and they threw at us the most stunning cars we've seen yet. I'm talking about futuristic-looking cars that we'd think could actually fly. They have beautiful designs, amazing structures, and better safety features. Even though a car looks ridiculously gorgeous, it must acquire the best safety for the driver. And this year, we're impressed by the awesome selection of vehicles. Here's the most beautiful cars of 2017.
Alfa Romeo Giulia by Alfa Romeo
The Alfa Romeo Giulia is an exquisite car that's completely out of the ordinary compared to many other sports cars. It's amazing on and off tracks, and acquires amazing avant-garde technology and made from fine Italian craftsmanship.
With Bi-Xenon headlamps with LED daytime, a backup camera, and rear park sensors, this car is filled with safety features for more safe driving. As for the interior, it includes leather seats, passive entry, remote vehicle start, and a seven inch film transistor cluster display. This elegant, yet sporty car is the future of cars.
2017 Audi R8 by Audi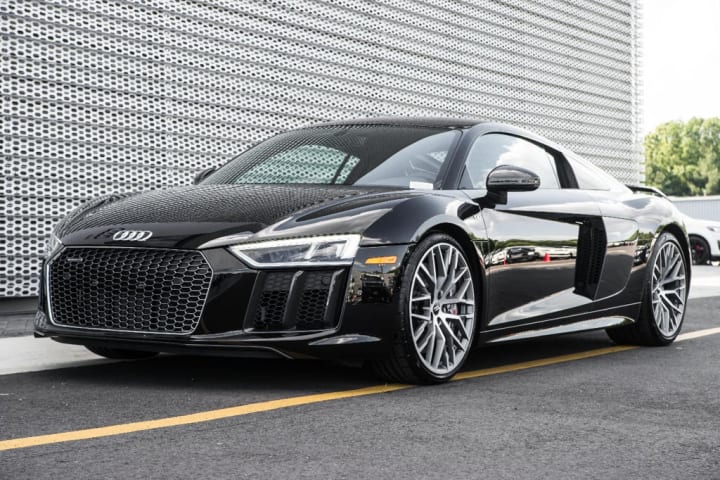 We had to put an Audi onto the list of the most beautiful cars of 2017. But their 2017 Audi R8 is certainly one of their best ones yet. Classy and sporty at the same time, this car has 610 horsepower and has the most powerful engine ever created by Audi—5.2 L V10.
As for their second-generation Audi R8, it blitzes to 60 mph in 2.9 seconds. While it's not so much of an overwhelming car, it's still admired as a stunning sports car. Easy to drive, beautiful in structure, and featuring safety aspects, the 2017 Audi R8 is so far the best R8 yet.
Huayra Roadster by Pagani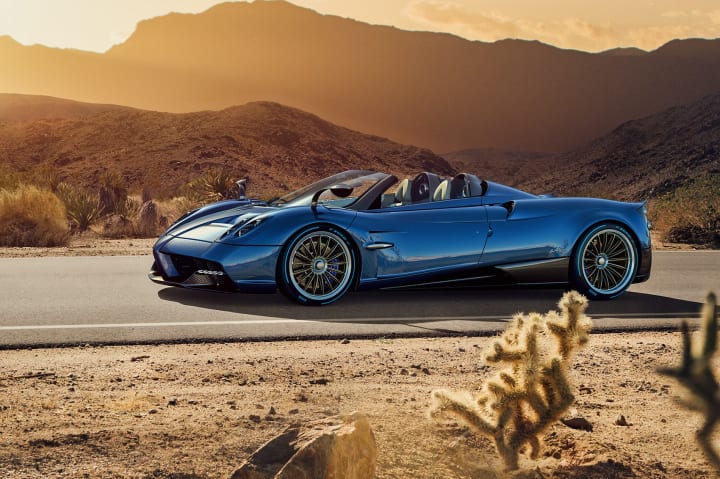 Talk about dream cars, this one might be your new favorite one. The Huayra Roadster has a special place in many car lover's hearts simply because it's an exotic sports vehicle. Pagani even mentions that, "this is the most complicated project we have ever undertaken." With that being said, it's certainly one of the most beautiful cars of 2017.
The manufacturer aimed for a slightly more aggressive shape than their coupé, something more straightforward with an edgy look. With an engine capacity of 5980 CC and 5,500 RPM, Huayra Roadster is definitely a desired car among many.
Koenigsegg Regera by Koenigsegg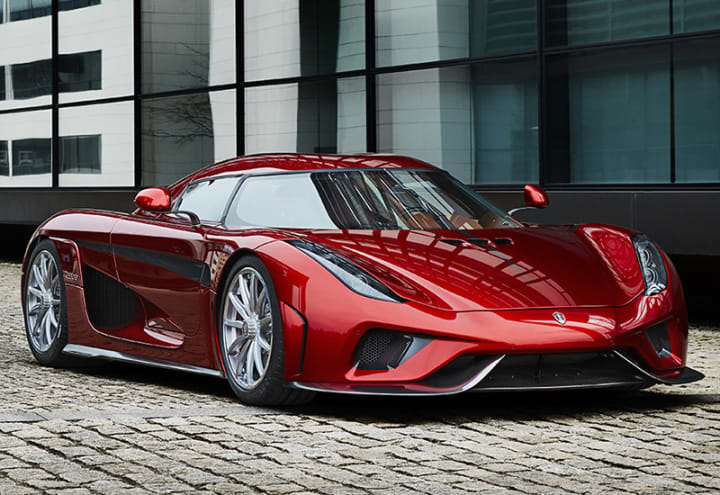 The Koenigsegg Regera is a luxurious car that still possesses the Koenigsegg's traditional lightweight, extreme, race-like road cars. With a powerful twin-turbo V8 combustion engine and three electric motors, the revolutionary technology takes away the traditional gearbox which makes this car lighter and much more efficient.
Comfortable with many safety features, the Regera is still a mean-looking sports car. The car even has an Apple CarPlay, supreme sound system, ambient lighting, as well as many more amazing features for the interior. For the exterior, it is stunningly designed and constructed to fit 2017.
Fenyr Supersport by W Motors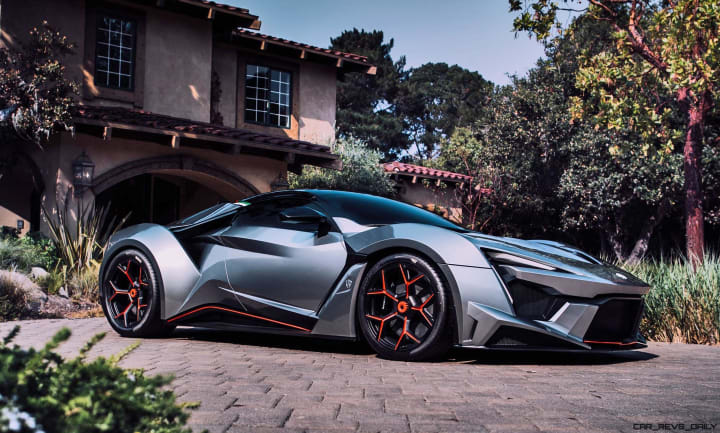 Among the most beautiful cars of 2017, the Fenyr Supersport is honestly a gorgeous car that totally kills it in the sports car game. If you've never heard or even seen this high-end car, be prepared to be amazed. Dubai-based and known to be one of the world's most expensive cars, the Fenyr Supersport aims to be a luxurious car all the while keeping the traditions alive.
Every piece and design on this car was carefully inspected from the leather interior to the carbon-fiber surfaces. With 800 horsepower and 3.8 flat six engine, the forged aluminum wheels are lightweight for a more fast and comfortable drive. This car's masculine structure and rich interior is truly one of a kind.
2017 Jaguar XJ by Jaguar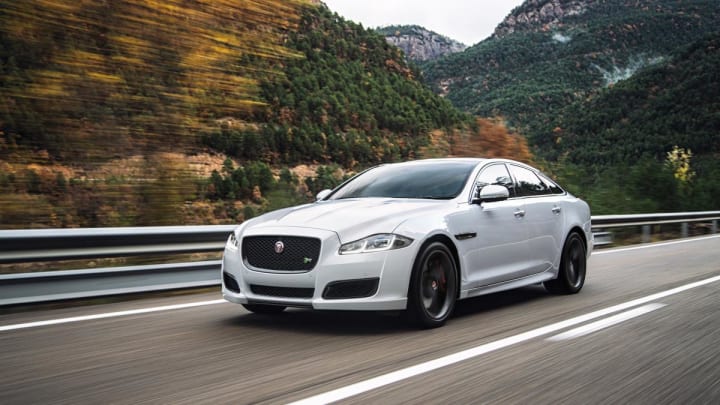 The 2017 Jaguar XJ is a smooth, classy, high-end vehicle and definitely among the best in the Jaguar family. From its bold styling both interior and exterior, you can never go wrong with the XJ, because of its high performance, and cut-clean structure.
Jaguars are permanently labeled as solid and reliable sports cars, but their 2017 XJ hits home as one of the most beautiful cars of 2017. It has 340 horsepower and 332-lb-ft of torque with the standard 19-inch wheels. Also, there's multiple great safety features to this car from traffic sign recognition to parking sensors, front and side airbags, and many more.
2017 Maserati GranTurismo by Maserati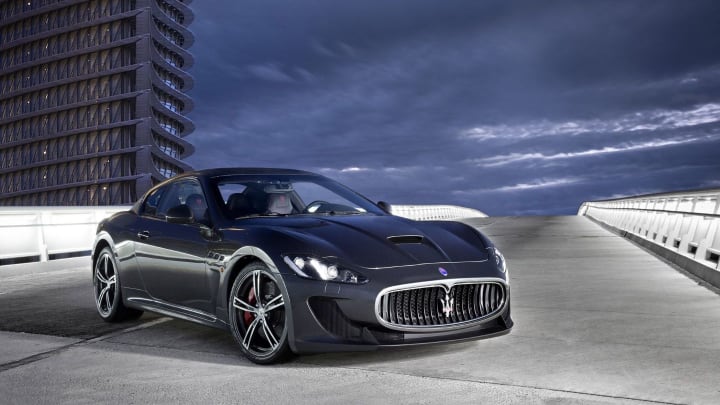 Ah, the Maserati GranTurismo. Maseratis are known to be luxurious through its bold Italian styling, smooth structure, and comfortable driving. Even though it's still seen as a sports car, it possesses classy aspects that keep it in the high-end category of vehicles.
Among the most beautiful cars of 2017, the 2017 Maserati GranTurismo features 454 horsepower, carbon finish on the dash, and door panel trims. For the interior, it has a black leather steering wheel and premium dual-color seating which is handcrafted in leather with stunning, visible double stitching. If this isn't one of the most grand cars out there, I don't know what is.
2017 Mercedes-Benz E-Class by Mercedes-Benz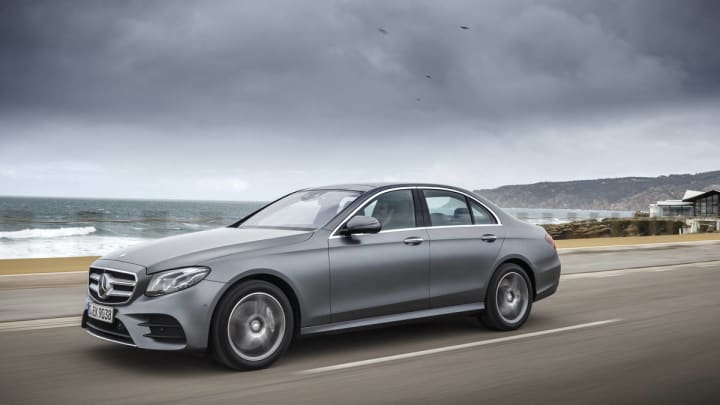 Did you think I was going to forget putting a Mercedes-Benz on this list? It's not a list of the most beautiful cars of 2017 without the classy Mercedes. However, the manufacturer's E-Class is certainly among the more stunning vehicles they've ever constructed. Classy, elegant, and high-class, the E-Class is a pure masterpiece.
From the smooth, bold exterior to the top-quality leather interior, the Mercedes-Benz E-Class is truly one of a kind. Its E300's turbo engine is powerful and even gets the most power from little fuel—believe it or not. However, don't be fooled, the E-Class is still considered as a sports car with its 241 horsepower. The Mercedes-Benz E-Class is seen as one of the more reliable luxury cars to buy.
2017 BMW i8 by BMW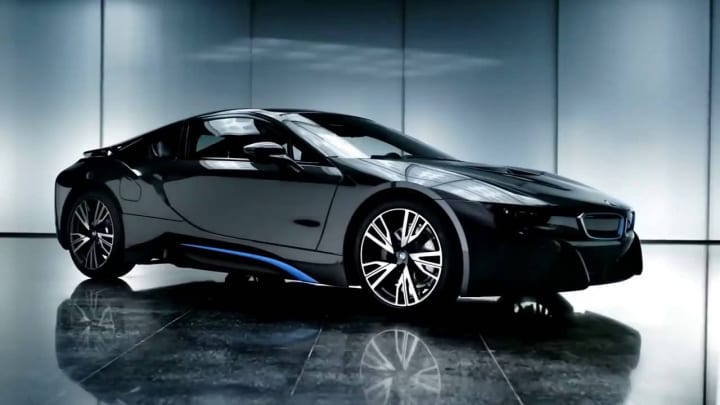 Innovative, solid, and sporty, the BMW i8 is among the iconic-looking cars of the year. Giving it a major twist to the traditional BMW style, this car is genuine all while still possessing BMW qualities. For one of the most beautiful cars of 2017 ever, the i8 is a trustworthy car that's also daring on the roads.
With its 330 miles total range, top speed of 155 mph, 357 horsepower, and 420 lb-ft of torque, this car is no joke. BMWs are known to have the best break system and the i8 is filled with top safety aspects. Driving fast and still looking classy, this is a dream car to many car lovers.
Mercedes-Benz S-Class Cabriolet by Mercedes-Benz
We wanted to end this list of the most beautiful cars of 2017 with another stunning Mercedes-Benz, but the S-Class Cabriolet. Classy, sophisticated, with a strong engine, Mercedes knows how to keep their cars looking luxurious but drive like its a race car.
With smooth leather seating and hand polished wood, interior is nothing but high-end and comfort. With a rearing camera, heated armrests, and many safety features, you can be driving with class and still be safe behind the wheel.

Greg Bond
Will always catch him wearing a tux on the daily. Goes by Bond, hates his name Greg. You'll find him in high-end New York City bars making conversation with strangers.
See all posts by Greg Bond →
Your car is a statement about yourself. It says who you are, how you will likely drive, and what kind of life you live. Have you ever wondered what your car says about you, or what people think about your car?

Driving is easy. But how do you maintain your vehicle? Most will consider you as a responsible car owner when you have your car serviced at least a couple of times in a year. Auto repair shops and service departments will do the usual services – change oil and oil filter, check the brakes, replace spark plugs, examine the belts and the hoses, etc. With all the things your mechanic needs to see and touch, it is a wonder if your steering wheel remains unscathed from dirt and grime. They most likely used Disposable Plastic Steering Wheel Covers before they did any work on your car.

The top items every off-roader should have are not only necessary for your safety, but will make your off-roading experience easier and more fun. From a recovery kit to mud tires and a light bar, each of these products will improve your weekend trip filled with adventure and fun.

Will Electric cars save the world? We are living through a period of change. The ancient Chinese philosopher Lao Tzu said the only constant thing in the universe is change. What we have learned in the last 3,000 years is that all change has a price. Who pays the price and who gains the benefits, are questions that should be considered when evaluating any and all changes.

Car accidents can happen to anyone, at any time. You do not need to be speeding, nor do you need to be near another driver for them to happen to you. Even the most attentive drivers can end up having a serious accident that may not have even been in their control.

I'm a huge fan of looking at cars that are heavily modified — and really, who isn't? Ever since Pimp My Rideon MTV, it seems like car mods have become a part of American youth culture. Car mods are a status symbol. They're edgy. They're neato, and often push the engineering capacity of the car to its limits.