Most Reliable Sports Cars
If you want to make sure you continue to ride in style for years to come, then you need to look into the most reliable sports cars when you go to the dealership.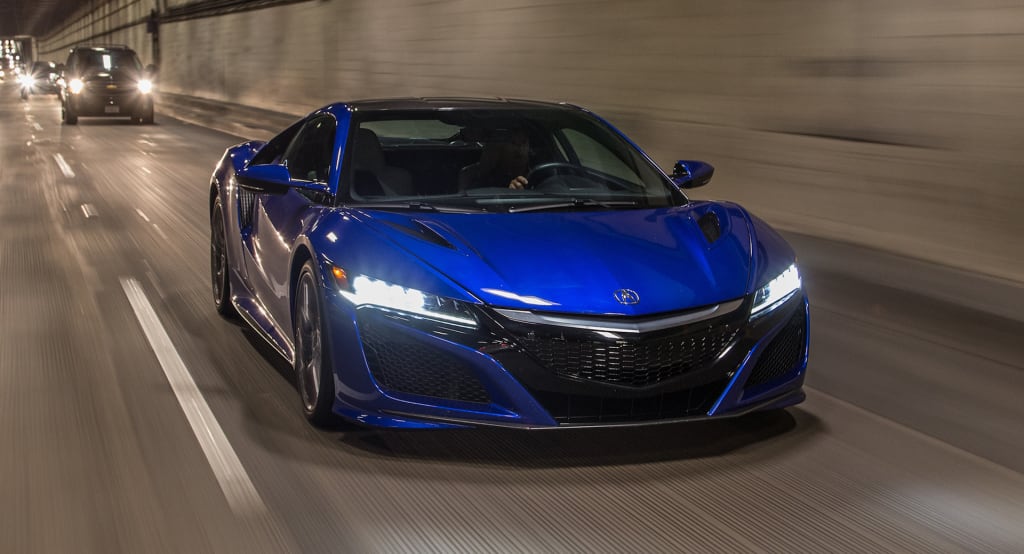 Having a sports car is often considered to be a luxury purchase, and to a point, people tend to make the (wrong) assumption that sports cars aren't reliable as a result. After all, the idea many have is that people who drive sports cars probably have enough money for regular repairs — and that repair bills won't bother sports cars drivers.
This couldn't be further from the truth. The fact is that sports car drivers do use their cars for more than random joyriding, and that many people who drive sports cars do so because they honestly love the cars' appearance.
Car brands know this, and that's why you can find seriously reliable sports cars on the market right now. Here are some of the most reliable sports cars currently on dealership lots, and why you could totally use them for a regular commuter car if need be.
2017 Chevrolet Camaro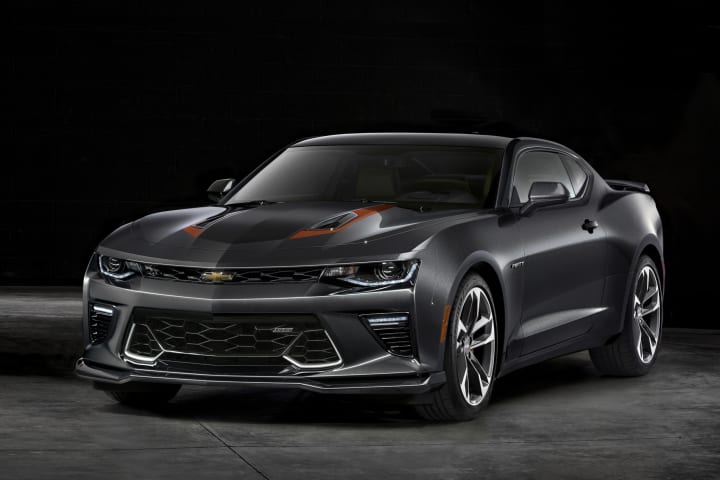 Owning a Chevrolet Camaro is one of those things that will always feel amazing to say. It sounds like a brag, and with its super-strong 505 horsepower engine, it's hard not to want to try out a cruise in this American muscle car classic. Most people realize this — and that's why they love Camaros.
What most people don't realize is that the newest Chevrolet Camaro was rated as one of the most reliable sports cars by JD Power and Associates. Its dependability was rated as a very respectable 3 of 5 among all cars by the group.
2017 Mercedes-Benz SL Class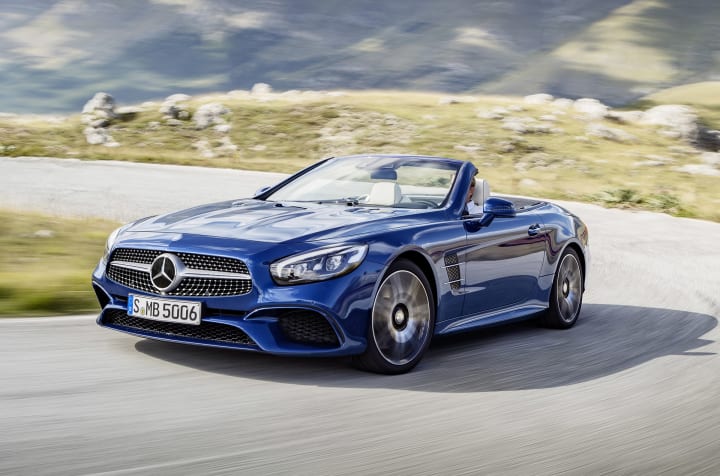 Mercedes-Benz makes a very reliable luxury sports car, and a good example of the brand's quality workmanship can be found in the new Mercedez-Benz SL Class cars. These high-end luxury convertibles are capable of packing a very powerful punch with their engines, and also offer plenty of amenities for casual riders.
Along with being fun rides for casual cruisers, Mercedes-Benz SL Class cars also have the perk of being one of the most reliable sports cars currently being sold. Their reliability score, according to J.D. Power, is a very nice 4 of 5.
2017 Porsche 911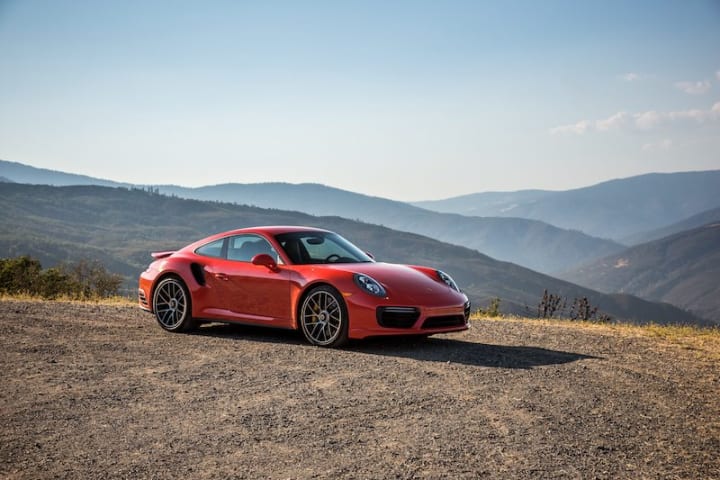 Few people can say anything bad about this car brand. Porsche is one of the most reliable car brands by reputation alone, and one of their biggest gems is the Porsche 911. Its breathtakingly beautiful design, high number of standard amenities, and 370-plus horsepower (depending on model) makes this a winner.
As of right now, there is no official score on the Porsche 911's reliability. However, this line of cars has long been known for being one of the most reliable luxury sports car lines ever made. Therefore, it's safe to say that the newest bunch of 911s will be fairly reliable — at the very least.
It's one of the most expensive muscle cars you can regularly find in lots, and if you ask most car people, they're worth every penny.
2017 Ford Mustang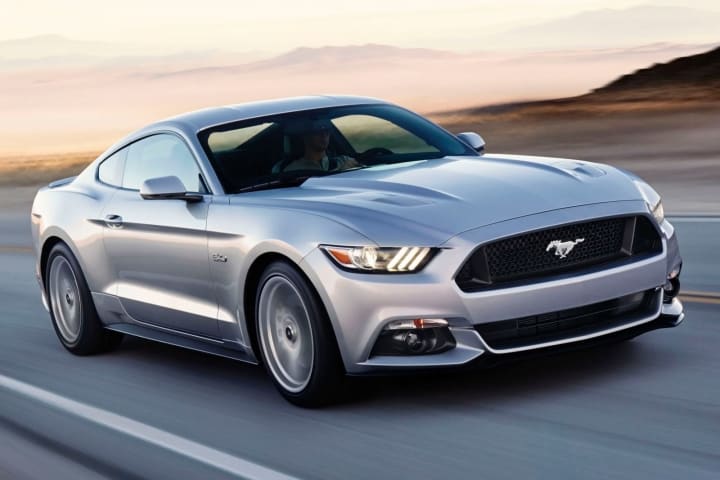 Owning a Ford Mustang is a great choice — whether it's a classic muscle car from this model, or a brand new one. They're gorgeous cars, and the newest line of Mustangs can offer anywhere from 300 to upwards of 500 horsepower in their engines. They also are surprisingly fuel efficient, considering their builds.
This year, the Ford Mustang beat out the Camaro in its ranking of the most reliable sports cars on the market. J.D. Power and Associates rated the newest line of 2017 Ford Mustangs as a 4 out of 5 star car for expected reliability.
So, if you're looking for a reliable sports car, this isn't a bad choice at all.
2017 Ford Fiesta ST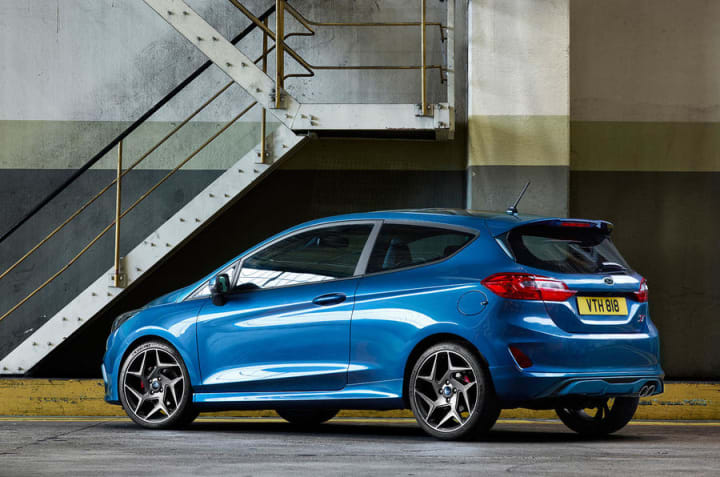 If you're looking for a cheap sports car that has a little luxury and a surprising amount of horsepower, you might want to consider looking at the ultra-affordable Ford Fiesta ST. While it's not the sexiest looking car in the lot, the Fiesta ST offers 197 horsepower and excellent handling — and that makes it a legit sports car.
It's also one of the most reliable sports cars in its price point, especially among compact hatchback cars. That being said, while it is as budget-friendly as it is, its middle-of-the-road J.D. Powerreliability score of 2.5 to 3 out of 5 may not be as impressive as most others on this list.
Even so, it's outdone the Fiat 125 and a most of the other budget sports cars in its category. What can we say? Inexpensive reliable cars are hard to come by — especially when it comes to sports cars.
2017 Mazda MX-5 Miata
If you know anything about sports cars, then the inclusion of the Mazda Miata shouldn't be too shocking. This is currently one of the best-selling convertible cars in the country, and is a line that regularly gets awarded for being one of the best sports cars in the budget category.
It's a zippy ride with a lot of pep, and of course, one of the nicest convertible builds out there. Unsurprisingly, multiple groups also point to its high reliability as being one of the reasons why it's such a popular budget sports car.
2017 Acura NSX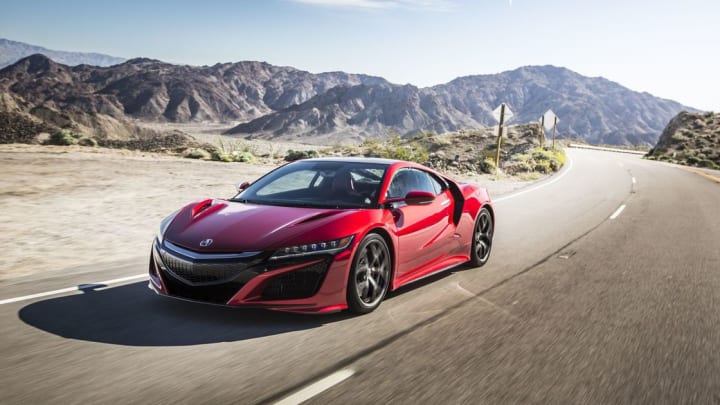 This little-mentioned sports car doesn't get as much love as it should, and that's a crime! The 2017 Acura NSX is one of the most reliable sports cars in the luxury market, thanks to its nifty 3.5 out of 5 star rating from JD Power and Associates.
However, the reliability alone isn't why you should consider buying this car at your local dealership. A zippy engine, streamlined build, and plenty of fun amenities make this a wonderful car for anyone to own.

Your car is a statement about yourself. It says who you are, how you will likely drive, and what kind of life you live. Have you ever wondered what your car says about you, or what people think about your car?

Driving is easy. But how do you maintain your vehicle? Most will consider you as a responsible car owner when you have your car serviced at least a couple of times in a year. Auto repair shops and service departments will do the usual services – change oil and oil filter, check the brakes, replace spark plugs, examine the belts and the hoses, etc. With all the things your mechanic needs to see and touch, it is a wonder if your steering wheel remains unscathed from dirt and grime. They most likely used Disposable Plastic Steering Wheel Covers before they did any work on your car.

The top items every off-roader should have are not only necessary for your safety, but will make your off-roading experience easier and more fun. From a recovery kit to mud tires and a light bar, each of these products will improve your weekend trip filled with adventure and fun.

Will Electric cars save the world? We are living through a period of change. The ancient Chinese philosopher Lao Tzu said the only constant thing in the universe is change. What we have learned in the last 3,000 years is that all change has a price. Who pays the price and who gains the benefits, are questions that should be considered when evaluating any and all changes.

Car accidents can happen to anyone, at any time. You do not need to be speeding, nor do you need to be near another driver for them to happen to you. Even the most attentive drivers can end up having a serious accident that may not have even been in their control.

I'm a huge fan of looking at cars that are heavily modified — and really, who isn't? Ever since Pimp My Rideon MTV, it seems like car mods have become a part of American youth culture. Car mods are a status symbol. They're edgy. They're neato, and often push the engineering capacity of the car to its limits.