Most Expensive Cars in the World
When it comes to the most expensive cars in the world, they are so much more than simple transportation. It is rolling around in beautiful pieces of art on wheels, and a little bit of showing off.
Cars have come a long way from their beginning, such as getting faster, more powerful, nicer looking and even depicting your personality type. The only thing with this growth in car production is the rising of price for cars. Some buy these masterpieces for the looks, while others are more interested in what is under the hood. The true speed and power behind these visual beauties make up not only the most expensive cars but also some of the fastest cars on the market.
In my opinion, if you are going to buy one of the most expensive cars in the world, you should drive them to their full potential, instead of leaving them in your garage of collectible cars just to look. When referring to these cars, with money comes power, and that is exactly what you will get with these most expensive cars in the world.
Koenigsegg Regera - $2 million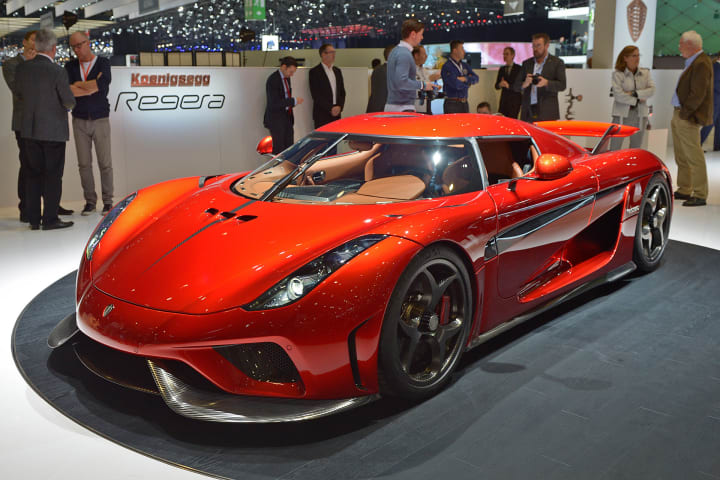 Whether it is the multiple cool colors that the Regera is offered in or the 1,500 horse power that draws your attention, this is one of many hyper cars to come from the Koenigsegg brand. This is one of the most expensive cars in the world with a twin turbo five-liter V8 engine. You would never believe that this speed demon is a hybrid car. Well just check the rear of the car right under the Koenigsegg label to find your plug. If you want to see a car that looks like it has a loud engine, look down from the plug and check out that wide exhaust pipe. One can only imagine the roar coming out of that as you go 0-60 miles per her in only 2.8 seconds. If you are lucky enough to drive one of these bad boys, try to stay away from hitting the top speed of 248 miles per hour, even though it only takes 20 seconds to get there.
Koenigsegg One:1 - $2 million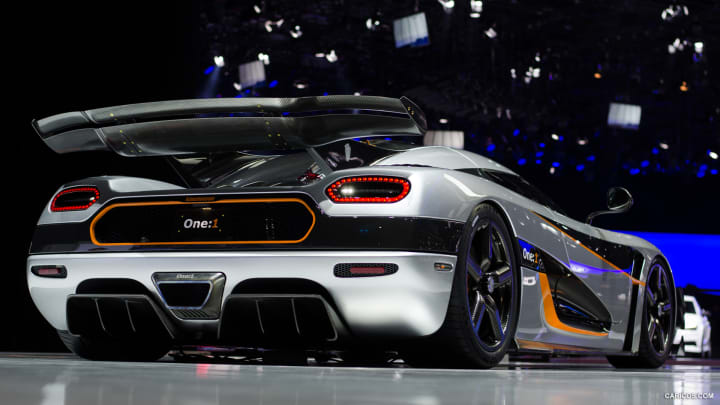 Yet another whip from the Koenigsegg line comes the One:1. This sleek looking low car has gorgeous detail from bumper to spoiler. The wide tires, tall spoiler, and unique paint job featuring a racing stripe and side decal designs can only make you wonder how fast one can go in this mega car. The racing stripe is one of the cheap car mods that can bring attention to your car. Koenigsegg wanted to make this the best technologically advanced car that they could, and with aero widgets, Le-Mans inspired wing configurations and rear suspension with carbon bevel springs. They not only wanted this car to look nice but to be as quick and perform as well as it can while staying street legal.
Bugatti Chiron - $2.5 million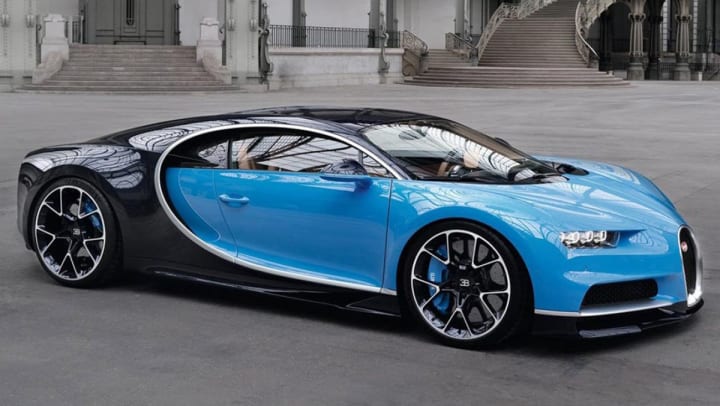 This agile super sports car is one of the most modern styled cars with extremely high comfort levels and one of the most expensive cars in the world. Looks are not the only thing to look at in this car. If you pop open the hood you will see a sixteen cylinder engine with four turbochargers that fuel the car's 1,500 horse power. This beast of a car comes with multiple choices of beauty, as Bugatti offers eight different options of paint jobs. The sleek two tone swoop design allows multiple variations of color combination, letting you decide what color streak people on the streets see as you zoom by them. The body of the car is not only for its aesthetic design but for its performance as well.
Ferrari F60 America - $2.5 million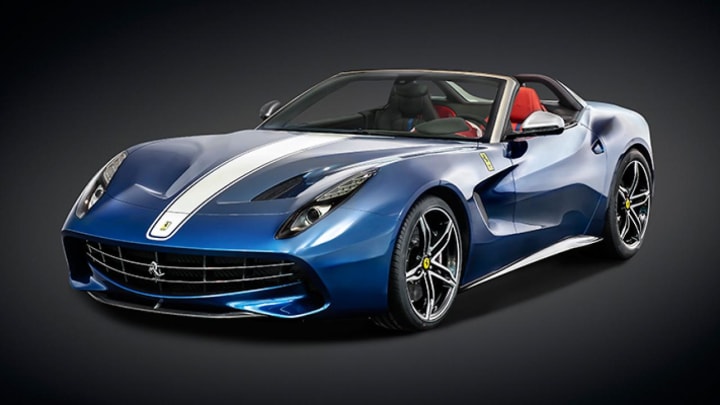 This exclusive car was produced for Ferrari's 60th Anniversary of being in America. The reason that this specific model is so exclusive is due to the fact that only ten were made nationwide. Due to its open top driving style and powerful V12 engine, there is no doubt that this car is one of a kind in its design on the outside and under the hood. Although this car is so expensive at $2.5 million dollars, its design is not quite as elaborate as other members of the Ferrari line up, due it the fact that it is one of the most Americanized cars to be released by the brand. With only 730 horse power, it seems to me that this car is only one of the most expensive cars in the world because of its looks, but the V12 engine helps it go from 0 - 60 miles per hour in 3.2 seconds.
Pagani Huayra BC - $2.6 million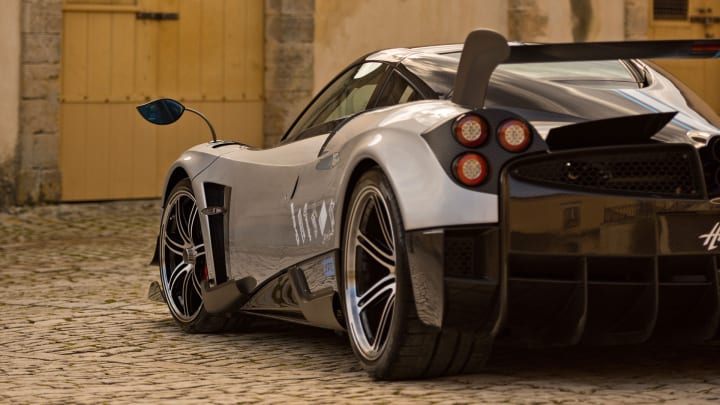 Lifted with a huge rear spoiler that is active to your drive, the Pagani Huayra BC generates around 1,100 pounds of downforce, once you hit 155 miles per hour. The Huayra BC is one of the most expensive cars in the world and an absolute beast that comes turbocharged. It is packed with 789 horse power. This is a special car to brand owner Horacio Pagani due to the added "BC" in honor of someone who inspired him and his company, Benny Caiola. Lighter than other Huayra models, yet stronger with its Mercedes-Benz AMG V12 engine, there is no going wrong with purchasing this stylish whip (that's if you have $2.6 million lying around of course). Just make sure that you watch out for the torque on this bad boy, especially at NM/RPM 1000/4000 from rear wheel drive.
Ferrari Pininfarina Sergio - $3 million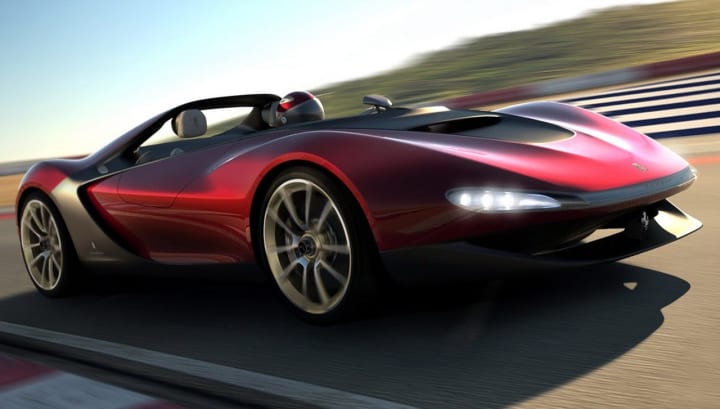 Made in honor of someone who changed the face of Pininfarina after leading the branch for 40 years and creating some of the most innovative legendary cars, the car was named Sergio after the man himself, Sergio Pininfarina. Set at an insane 0-100 speed of 3.4 seconds, this car looks just as fast as it is. If you are feeling frisky in a controlled environment, you can try to push the car's limits and take it to its top speed of 217 miles per hour. The car comes as a two door, two seater, but only six were made. If you are looking to grab one of these speed demons, you should travel to either Italy or Switzerland. That trip is expensive on its own, let alone the other $3 million that you would have to drop on the car, which makes it one of the most expensive cars in the world. Ferrari is proof that European Cars are better than American cars.
Limited Edition Bugatti Veyron by Mansory Vivere - $3.4 million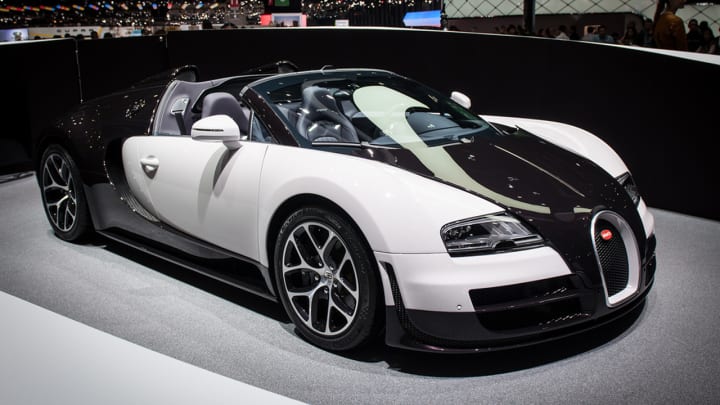 This high-end speedster is not only one of the most expensive cars in the world, but it is also one of the fastest as well. One of the hottest and most futuristic styled cars has a heaping 1,200 horse power. The brand new design of the cabin, spoiler, carbon fiber body, revamped LED lights, and grill, separates the Mansory Vivere from all other Veyron models. This model features air ducts added onto the rear of the car, with its air diffusers, we are given an astounding top speed of 254 miles per hour from the Vivere. The interior includes a sleek dashboard with beautiful stitching on its black and white leather seats.
W Motors Lykan HyperSport - $3.4 million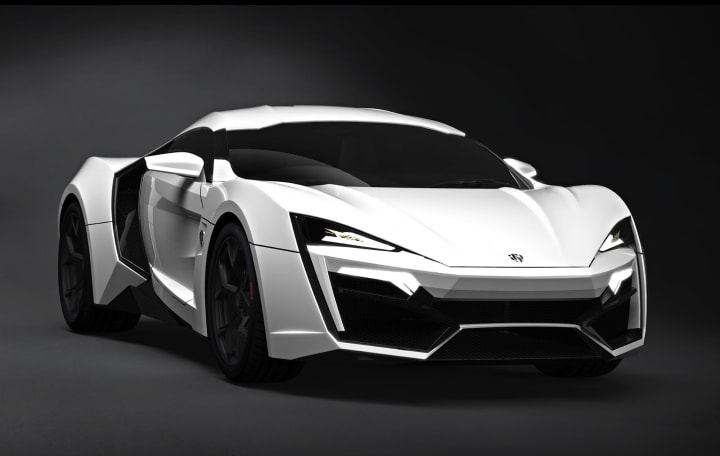 There are numerous reasons in which this car is one of the most expensive cars in the world. Each reason makes it that much more worth it. The W Motors Lykan HyperSport is exactly as technologically advanced as it looks. Complete with a holographic mid air display system, you can interact with the car's interface with just your motion. This car from the future that has 780 horse power, also comes with "diamond eyes". Each LED light is diamond encrusted around the outer area of the lights (no wonder it is so expensive). Another way that W Motors made the Lykan HyperSport a bit fancier than other cars was by adding rear axel butterfly doors. Although I do not have an extra $3.4 million dollars lying around to buy this insane whip, I feel that the Lykan HyperSport gives drivers the most bang for your buck.
Lamborghini Veneno - $4.5 million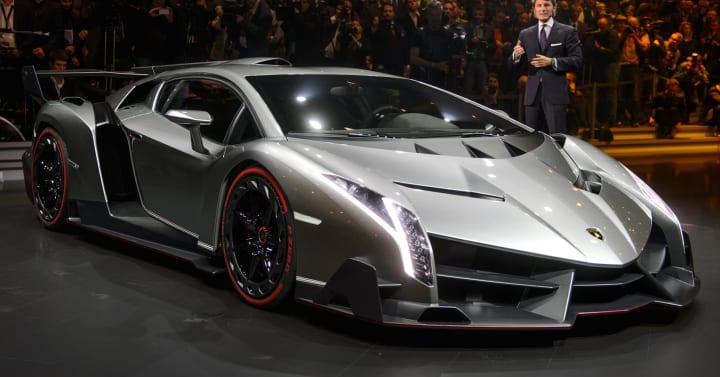 One thing that Lamborghini prides itself on is the aerodynamics of their luxury vehicles. With the Veneno, it is clear that they focus on upgrading exactly that. You get to feel the full experience of a racing prototype car, while still being street legal. Although it might not be extremely visible that the car's carbon fiber frame is extremely lightweight, its speed from the twelve-cylinder engine will take you to much faster speeds in shorter periods of time to show the difference in weight compared to other models. With a top speed of 221 miles per hour, four more than the Aventador, and 740 horse power, this roaring beast will definitely turn heads while cruising down any street. It will be clear to people to that you are driving one of the most expensive cars in the world.
Koenigsegg CCXR Trevita - $4.8 million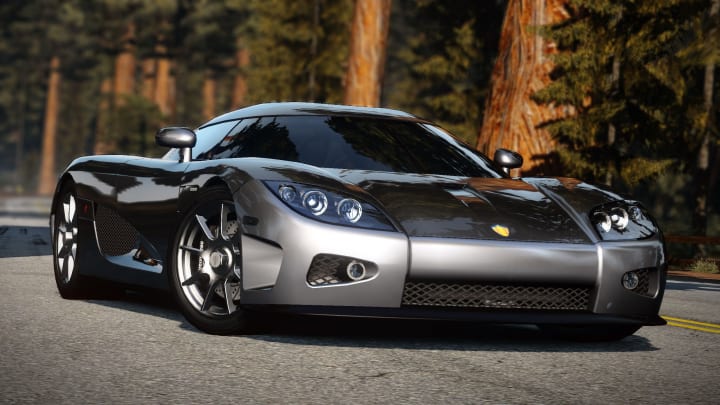 Coming in as the most expensive car in the world, this street-legal production car will not disappoint in any way. One of the reasons that this car is so expensive is due to its revolutionary exterior material called "Koenigsegg Proprietary Diamond Weave". The exterior is explained as diamonds on wheels, due to its carbon fiber, diamond dusted resin. This gives the car a shimmering silver/white look, which was never available with carbon fiber before. Its beauty is obviously a large part of its price, but the 1,004 horse power is not to be overlooked. Since there are only three of these cars in the world and its specifications are absolutely unreal, there is no doubt that this car would be extremely pricey. This car exemplifies that there are significant developments in the automotive industry.
Reader insights
Be the first to share your insights about this piece.
Add your insights