How to Handle a Car Accident
Accidents happen, even to the best of drivers. That's why it's best to learn how to handle a car accident before you're in one.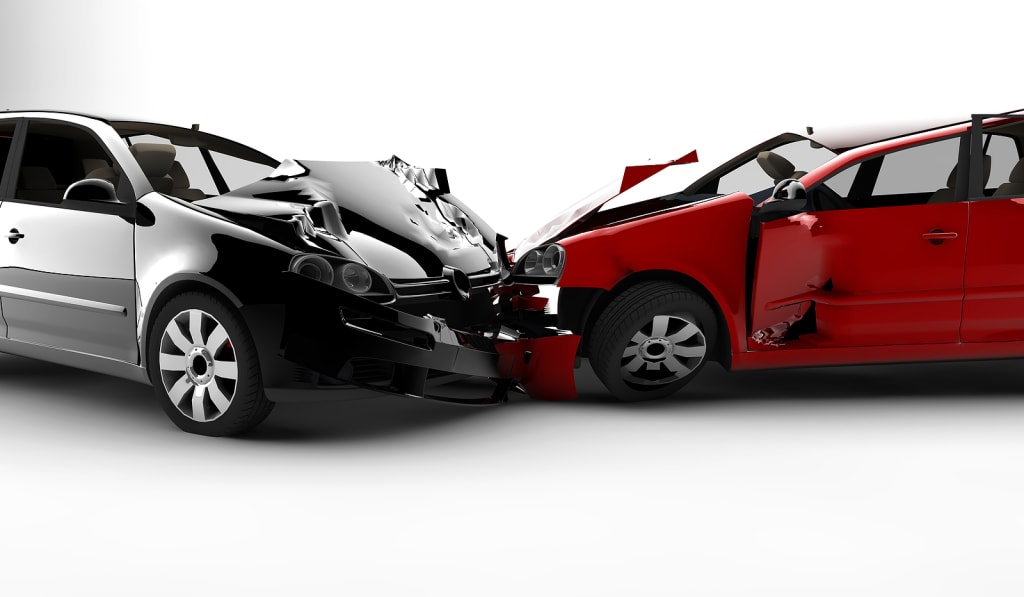 Car accidents can happen to anyone, at any time. You do not need to be speeding, nor do you need to be near another driver for them to happen to you. Even the most attentive drivers can end up having a serious accident that may not have even been in their control.
Statistically, the chances of you getting into at least one auto accident are sky high — even if you're a good driver. I ought to know this, because I have a six-inch scar across my eye from the time I got hit by a drunk driver. If you're wise, you'll know how to handle a car accident before it happens to you.
The first thing you should do when you get into a car accident is to pull off into a safe side of the road.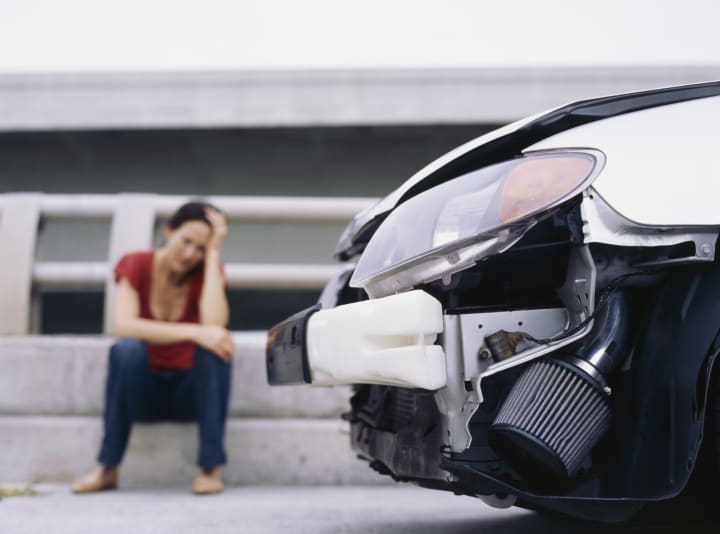 The first thing you should know handling a car accident is how to avoid making this issue worse. The worst thing you can do is just get out of the car in the middle of the road and start yelling at whoever hit you.
If you don't pull off to the side of the road, it's possible even more people will hit your car — causing a major pileup. This can cause serious insurance problems, and may even cause further damage to your car.
If you're too injured to move, don't move or do anything else. Try to call 911 from your phone instead, so that you can get medical attention.
Obviously, not all cars will actually be able to drive after major accidents. Some might even be on fire. If your car is in a really bad shape, turn on your hazard lights and just leave it where it is.
Stop your car and get out.
Most people don't know how to handle a car accident once they pull off to the side of the road. The best way to do this is to turn on your blinkers, use your phone to take a photo of your car's damage and the scene of the accident, and then check on the other person involved in the crash.
If the other person or people in the accident look injured, it's time to call 911. Even if the damage they incurred seems slight, it's better to be safe than sorry. In many cases, what happens during a car accident may seem minor — but then reveals itself to be major soon after.
Call your insurance company immediately.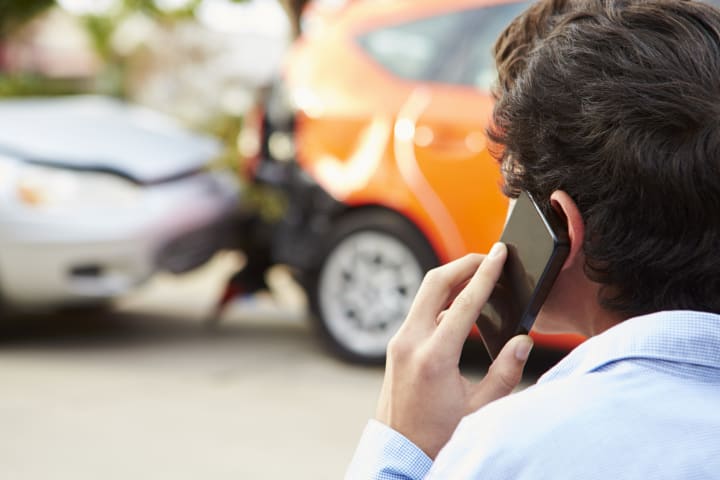 If you wait to call your insurance company, there's a possibility that you may not get the full amount of claim that was due. So, assuming that neither you nor the other party seem to be injured, you should call your insurance company before you call the police.
This will allow insurance adjusters to see the damage, get statements, and also ensure that the accident wasn't a case of fraud. The more immediate that call is, the better the chances are of a quick reimbursement.
Talk to your insurer about what to do next. This also would allow you to find out how to handle a car accident in order to get the most reimbursement possible.
Call police to the scene if you haven't already.
There will need to be a police record of the accident in most cases. So, call them up and have them help you document the scene.
In certain cases, police may also require both drivers to pass a breathalyzer test in order to ensure that neither driver was intoxicated. This can also impact how insurance will work, and if any arrests will be made.
One of the most important parts of learning how to handle a car accident is learning how to properly document everything. You need to get as much information as possible about the accident.
At the very least, you need to get the following information from others involved in the accident:
Their names, addresses, and phone numbers
The license plate numbers of the cars involved in the accident
The make, year, and model of all cars involved
The insurance number and insurnace companies representing all parties involved
Location and time of the accident
Contact info for eyewitnesses
Badge numbers and names of any police involved on site
It's crucial to keep these details close by. Your can insurance company will most likely want to have this on hand as they figure out how to handle a car accident with your specific situation.
Once the insurance group has gotten the call and you've been sent home, you can file an insurance claim.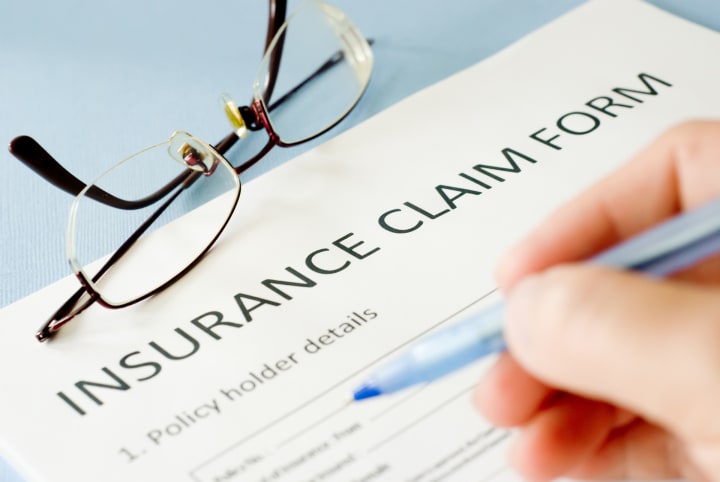 This is the time when you really show that you know how to handle a car accident. File a claim with your car insurance company, and take your time to figure out how to make life work while your car gets repaired or replaced.
It's worth noting that some car insurance companies will pay extra money for clients to use taxis or rent a car while the claim is filed. You might want to check to see if you have that rider.
Follow up with your insurance company, read up on your policy, and if things get sticky, hire a lawyer.
Most of the time, you will get follow-up calls from your insurance company — and the reimbursement will be fairly quick. However, this isn't always the case.
Sometimes, insurance claims don't get paid out, even if your policy is supposed to cover it all. This is why you need to keep notes about when you talk to your insurance company, and what has been covered.
Should this happen, it's time to hire a lawyer who knows how to handle a car accident insurance dispute. That way, you still get the money you need, and you might also get a settlement depending on what happened.
You also should know how to handle a car accident without insurance.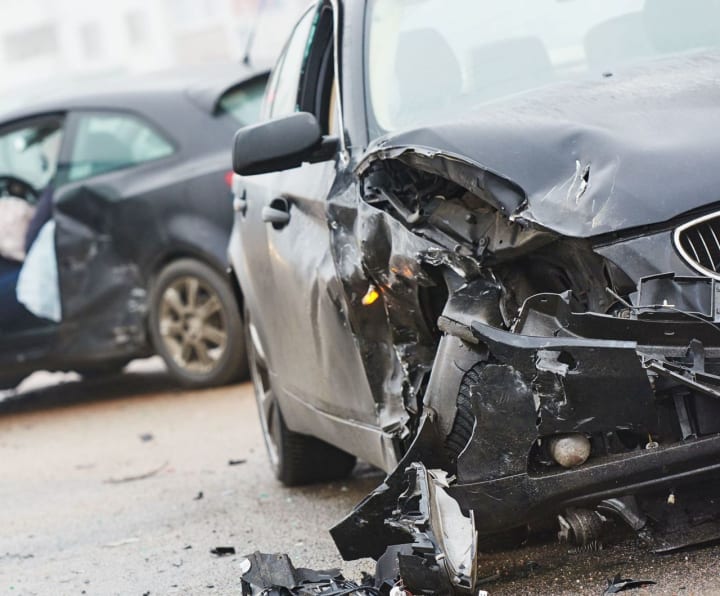 Throughout the majority of this article, we discussed how to handle a car accident with insurance. The reason for this is because many states actually require people to have insurance before they get on the road. Not having insurance means that you might not actually be allowed to drive in these states.
That being said, there are a lot of cases in which you might be on the road without being insured. Here's how to handle a car accident without insurance...
Do not leave the scene of the accident.
Without insurance, paying off the damages will mean a sky-high price tag. It is very tempting to just leave the scene of the car accident so that you might avoid paying, but you should never do this. This is called a "hit and run" and can lead to jail time, lawsuits, and more.
Instead, pull off to the side of the road, check to see if the other driver is okay, and call the police. Don't move anything. Just let the police take notes on the car accident.
You need to ensure that you get written statements from both the police and the eyewitnesses at this point. Depending on the state, police might also give you information on how to handle a car accident without insurance — and that can prove vital later on.
If you're not insured, try to work with the person's insurance policy.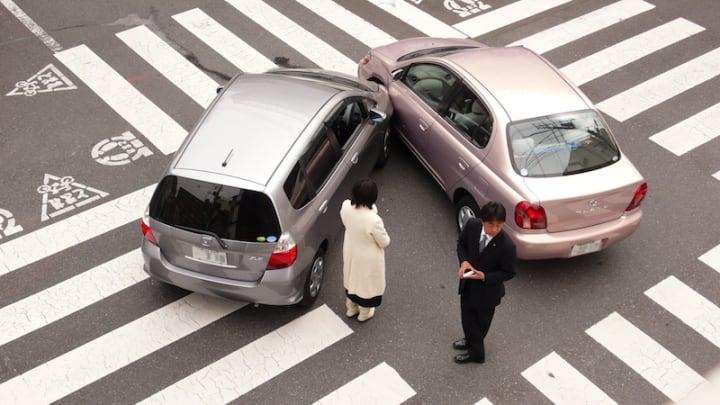 There's a possibility that the driver who you hit may have insurance policies that cover uninsured drivers. In fact, many states make this rider a mandatory part of insurance. So, don't panic; there's a good chance that the insurance will help pay a large portion of the bills.
Additionally, most insurance policies in "fault states" will make the person who was responsible for the accident pay most of the damages. If he hit you with his car while ignoring traffic rules, you may be off the hook. If the accident was your fault, you may end up getting sued for damages — or be asked to pay via insurance policies.
Here's what the uninsured need to know when it comes to how to handle a car accident's aftermath.
The biggest rule that you need to follow when you're learning how to deal with a car accident as an uninsured person is not to panic. You're not in a car accident-packed Michael Bay action movie, and you won't end up dying as a result of a police shootout.
Truthfully, the financial aspect of a car accident rarely is as bad as you'd expect it to be. Most of the time, the damage that is done will not end up bankrupting you — or even making times hard for you. As long as you budget well, you should be good to go.
In most cases, insurance companies will just ask you to cover their client's deductible — or will put together a good faith payment plan that works with your finances. It may make things harder, but it won't, by any means, be impossible to put food on the table.
If you feel you have a claim to make as an uninsured person, you might want to grab an attorney.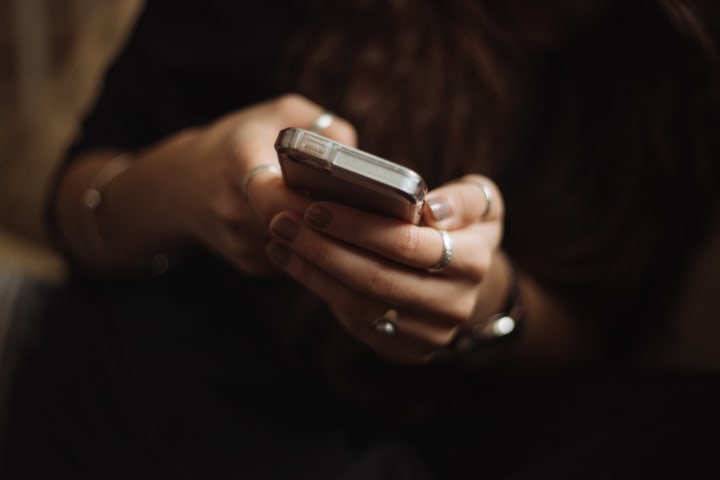 If you were a victim of a car accident that is not your fault, attorneys might be able to get you money to cover injuries that most insurance companies will not pay. After all, just because you're uninsured doesn't mean that you don't deserve to keep your finances stable after an accident.
Most personal injury lawyers know how to handle a car accident suit that involves uninsured people, so finding an attorney shouldn't be that hard.
But the bottom line is that it's all about documentation and pursuing your claims the right way.
Accidents happen, but that doesn't mean you need to shoulder all the financial burden yourself. That's why you need to learn how to handle a car accident; it's about protecting yourself and your bank account.
By keeping a level head, documenting everything, and actually following up with people, you'll be able to walk away relatively unscathed.
Cato Conroy
Cato Conroy is a Manhattan-based writer who yearns for a better world. He loves to write about politics, news reports, and interesting innovations that will impact the way we live.
See all posts by Cato Conroy →
Your car is a statement about yourself. It says who you are, how you will likely drive, and what kind of life you live. Have you ever wondered what your car says about you, or what people think about your car?

Driving is easy. But how do you maintain your vehicle? Most will consider you as a responsible car owner when you have your car serviced at least a couple of times in a year. Auto repair shops and service departments will do the usual services – change oil and oil filter, check the brakes, replace spark plugs, examine the belts and the hoses, etc. With all the things your mechanic needs to see and touch, it is a wonder if your steering wheel remains unscathed from dirt and grime. They most likely used Disposable Plastic Steering Wheel Covers before they did any work on your car.

The top items every off-roader should have are not only necessary for your safety, but will make your off-roading experience easier and more fun. From a recovery kit to mud tires and a light bar, each of these products will improve your weekend trip filled with adventure and fun.

Will Electric cars save the world? We are living through a period of change. The ancient Chinese philosopher Lao Tzu said the only constant thing in the universe is change. What we have learned in the last 3,000 years is that all change has a price. Who pays the price and who gains the benefits, are questions that should be considered when evaluating any and all changes.

I'm a huge fan of looking at cars that are heavily modified — and really, who isn't? Ever since Pimp My Rideon MTV, it seems like car mods have become a part of American youth culture. Car mods are a status symbol. They're edgy. They're neato, and often push the engineering capacity of the car to its limits.

Sometimes a car in a movie is just a car. Then sometimes a car is an extension of the character. It can represent a theme or an era. There are cars that will come to define a franchise. Every movie lover has that one dream car from a film. The one they fantasize about driving through streets and chases. I have eleven. These are are the coolest movie cars that make up my imaginary garage.