10 Worst Car Insurance Companies
From the General to State Farm, these are what experts claim to be the worst car insurance companies to buy from.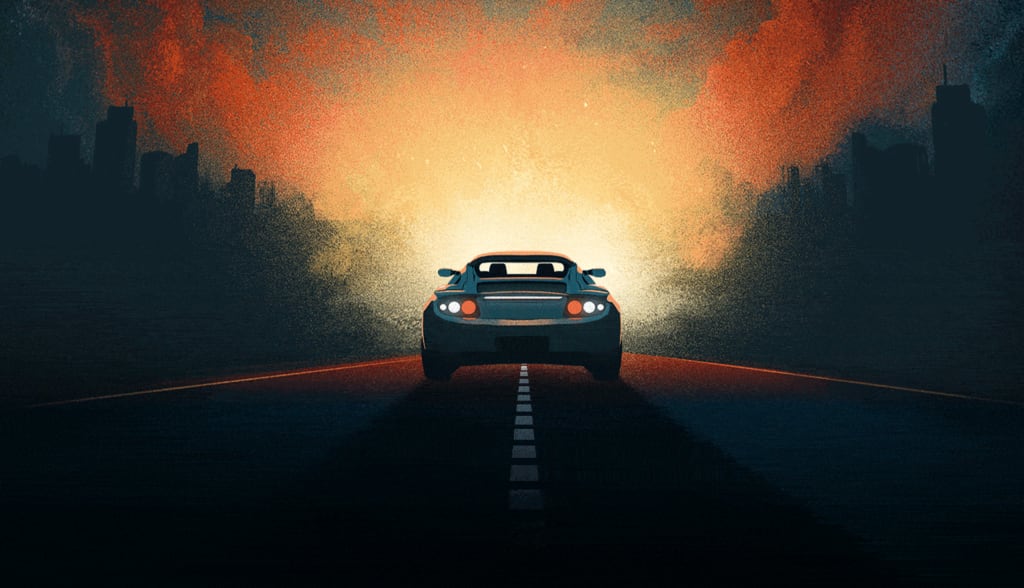 There's nothing worse than getting into a car accident only to find out that the car insurance you have sucks. Most people only realize how bad their coverage is after they have an accident—and incidentally, that's the worst time to find out.
Bad insurance comes in two forms: Bad coverage and/or bad companies. Sounds insane, doesn't it? Believe it or not though, the insurance company you buy your auto insurance from matters just as much as the coverage that you decide to purchase.
Choosing the wrong insurance company means you will most likely have a hard time getting the coverage you paid for. At times, it can even mean that you will have to deal with terrible customer service and billing issues as well.
There are a lot of things you should understand about car insurance, but before all that jargon... if you want to avoid financial calamity, it's a good idea to start by avoiding the worst car insurance companies out there.
There are a lot of common mistakes to avoid when buying car insurance. And one of them to avoid is just the General, in general.
If you watch daytime television, then you probably have seen commercials for the General. They all feature that cute, little, animated general who pretends to know about insurance. You know it when you hear the jingle:
"For a great low rate you can get online, go to the General and save some time!"
Well, the time-saving and low insurance bills come at a price.
This insurance company may offer car insurance that's only 25 bucks a month, but you get what you pay for. Don't try to save money this way.
This company is regularly ranked among the worst car insurance companies in America, in terms of both customer satisfaction and the coverage. If you get into an accident, you're pretty much on your own here.
Liberty Mutual
Liberty Mutual might be one of the nation's largest insurance companies, but that doesn't mean they're really that good. This auto insurer has been known to delay and deny claims without reason for ages.
Now that's a sign you need to switch insurers, but what's more alarming about Liberty Mutual is their tendency to abandon policy holders and their partaking in rigging fraud. The AAJ caught them artificially raising rates, which should make them just awful in anyone's book.
Are you really in good hands with Allstate? Reports actually suggest you're not. This company is infamous for overestimating policyholder benefits, and it was pretty notoriously brought to light since 2008 by the American Association of Justice.
The company was also known for lowballing customers and using heavy-handed tactics to accept insurance payouts. Multiple reports from major news groups pinned this as one of the least reliable insurers in the United States. Ouch.
UNUM
UNUM isn't a name you might recognize, but that's actually a good thing. This company is known for catering to people who have disabilities, but the truth is, they're actually way more predatory than others out there.
In recent years, UNUM has made headlines for gross mistreatment of their clients—not to mention refusing to pay clients for damages that they're entitled to. The company is known for accusing victims of making fraudulent claims, just in case you wanted to add more salt to the wound.
These two names both stand for one of the worst car insurance companies in America. Citizens Insurance was once linked to the AAA, and used to be known for its world class service and low premiums.
However, it's become a joke as of late. High premium rates, piss poor customer service, and delayed payments have made it a pretty terrible insurance company overall. It's a company that many experts believe is best delayed.
State Farm
This is the insurance company that I had, and it's also not just me that claims it to be one of the worst car insurance companies in America. Poor billing practices, delayed payouts, and regularly denied claims are the tricks of the trade with State Farm.
Around a third of all State Farm customers report being dissatisfied, with the highest rates going to those who were affected by Hurricanes Katrina and Sandy. Considering that multiple courts have found the company to act recklessly and maliciously towards its clients, it's easy to see why they're considered to be so terrible.
Among auto mechanics, AIG has a pretty sour name—and rightfully so. This company regularly gets called out for its shady business practices, especially when it comes to their handling of claims.
They have been known to purposefully delay claims, deal with correspondence during pizza parties, and outright deny claims when a passenger isn't at fault. To make matters worse, they also use loopholes to deny warranty claims they should pay.
At one point, they were even found guilty of conspiring with insurance brokers to offer fake quotes so that people would feel like they had options even when they didn't. This resulted in $12 million in reparations via a class action lawsuit.
Dairyland Insurance
In recent years, Dairyland Insurance sent a letter to their consumers involved in accidents, absolving themselves of any legal liability they may have. This goes beyond what any insurance company has ever done before, and that level of disgusting behavior automatically ranks them as one of the worst car insurance companies in the world.
At this point, it's really hard to call them a company. It's more or less just a fraud group!
Don't be fooled by their catchy jingles, Farmers Insurance regularly gets called one of the worst car insurance companies in the United States. This company has maintained a solid "F" on the Better Business Bureau's site.
Fraudulent activity to boost profits, claim denial, delayed payments, and terrible customer service are all what made them one of the worst of the worst. Over half of all their customers are unsatisfied. Now that's pretty telling if you ask us.
CONSECO
A name like CONSECO already conures up suspicious imagery of insurance agents that sell policies over phones to elderly people—and that's just because of the way their name sounds. Unsurprisingly, that is basically the model that CONSECO uses to generate profit.
This company has come under fire because of their tendency to delay payments until the claimants either dropped the case or died of old age. That's cold, CONSECO. Real cold.
industry
Cato Conroy is a Manhattan-based writer who yearns for a better world. He loves to write about politics, news reports, and interesting innovations that will impact the way we live.