How to Diminish Your Transportation Costs
Save lots of money on your transport costs.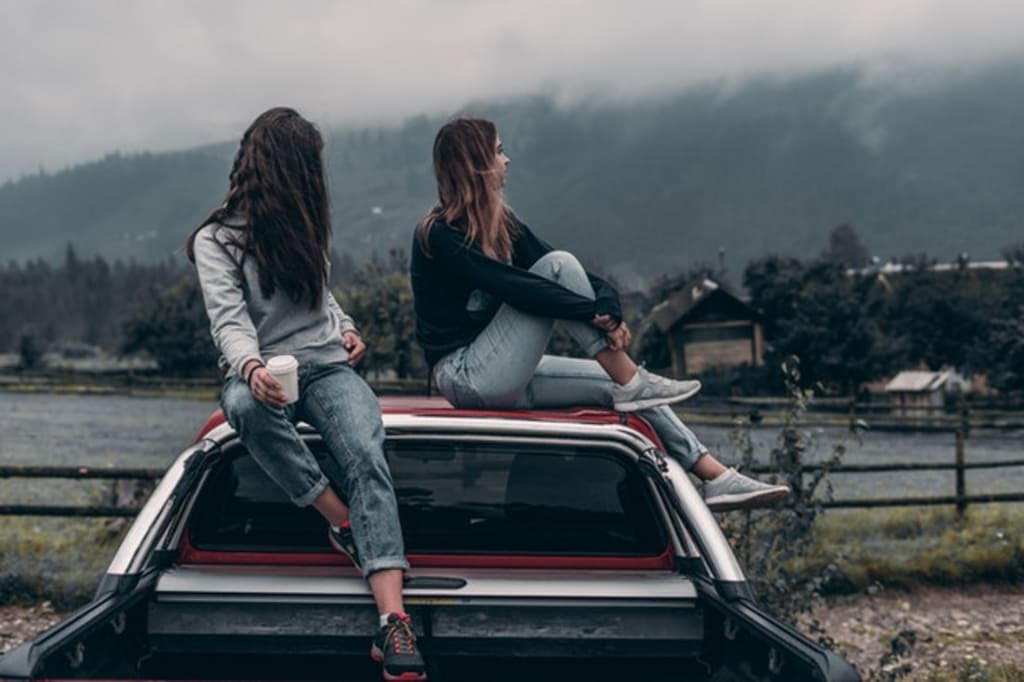 With ever-rising petrol prices, people are looking for ways to reduce their transport costs.
Not only petrol price rises are making people wanting to reduce transport costs, but there also is an ever-increasing number of people who are worried about the environment, and burning a lot of fossil fuels is not helpful.
Whatever your reasons for reducing your transport costs, there are a good few ways to do so.
To mention a few:
Get an electric car, or even better, convert your own car to an electric one.
Get rid of your car altogether and get yourself an electric bike, you could even build yourself a 50 mph electric bike, which could result in you being faster than car drivers, especially in built-up areas.
Talking about speed, maybe you have gotten speeding tickets lately, and if you are one of those idiots who drives at 100 mph where everyone else does an allowed 60 mph, I have no sympathy for you at all.
But we all know this situation: quiet roads, a good view, good weather conditions and you are in a hurry. You are only allowed to drive 50 mph at that road, but it is perfectly safe to drive a little faster, and you are in a hurry, so you put your feet down a little further, and you are doing 60, or 65 and suddenly you see a "flits," and you know straight away that was a speed trap, and it is going to cost you a good few dollars.
Automotive Troubleshooting Secrets
If you have problems with your car, you have a couple of options - you can fix it yourself, let some friends fix it, or bring it to a garage.
Unless you are very good at fixing cars, you could use the help from ATS, an on-line automotive repair program that gives you access to experienced technicians who will help you to solve your problems.
If you try to fix it yourself, but you can not find the solution, it is obvious that expert advice is handy, but even if you bring your car to a garage, it is a good thing if you know exactly what is wrong with it.
It will prevent a not so honest garage from ripping you off, but even if the garage is honest, it will save them time (your money), if they know exactly what is wrong with your car.
Electric Car
Convert your car to electricity, and save on your driving costs.
Just the thought of converting your petrol car to an electric car is already too much for most people. They think that you need a degree in engineering to do a thing like that.
Well, I got news for you. Any handy DIY person can convert his car to run on electricity, and so reduce his driving costs by up to 80%!
You need to get the guide from How Stuff Works that will explain clearly how to do this conversion.
I would not convert my car if I was driving a brand new Mercedes or something similar, I would probably try to find a very cheap car without an engine, and use that one instead for my conversion.
Fast Electric Bike
Build yourself a 50 mph electric bike
Get rid of your car and buy a bicycle, this will save you a lot of money, is good for the environment, and healthy for you.
You will not go very fast this way, but it could be that you are in a situation that this is a good choice, for example, if you only live a few miles from your work.
If you need faster transport, you could consider the bicycle that Greg Davey has developed. Greg, known by his friends as "The Mad Scientist" got interested in electric bikes, but not the ordinary e-bikes, that run on human power and are just assisted by an electric engine, no, Greg wanted to go fast.
It took him a while, but finally, Greg managed to build an electric bike capable of doing 50 mph.
And last, Sustainable Parking...
The service of parking locations at a destination affects people's selection of modes. A parking cap is useful, particularly in thriving commercial centers, airports (I've seen parking at Philadelphia airport), and educational centers.
You can take remedy from a couple of websites that enable you searching for parking plots in a specific area and save money if you decide to pay the fee in advance.
how to
Designing, Blogging, Relationships, Social Media, Lifestyle.