Formula 1 Pirelli Grand Prix de France 2019
Another expected race. With a bit of action.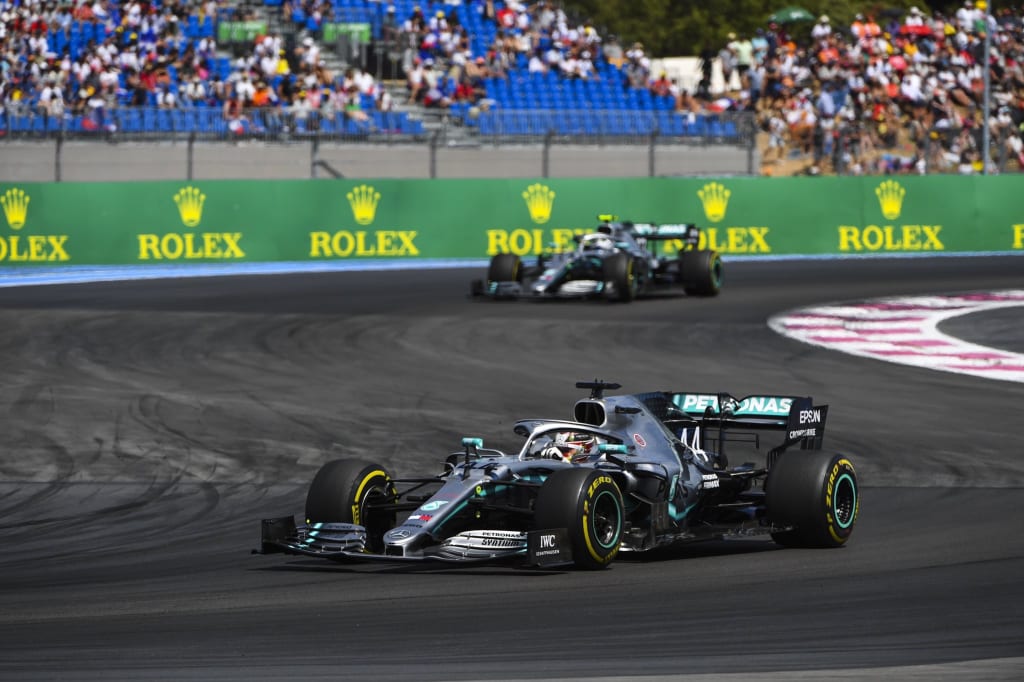 Lewis Hamilton (front) pulling away from his teammate Valtteri Bottas (back)
Round 8 of 21, it was another Formula 1 Grand Prix filled with small action. Right from the beginning, Hamilton had a very good start and managed to stay in front of the field. His teammate, on the other hand, did not have the same pace Hamilton had. With the Ferrari's starting 3rd and 7th place, respectively, they only managed to get 3rd (Charles Leclerc) and 5th (Sebastian Vettel) on the grid. Some last lap drama included Daniel Ricciardo and Lando Norris.
Sebastian Vettel still struggling to find pace.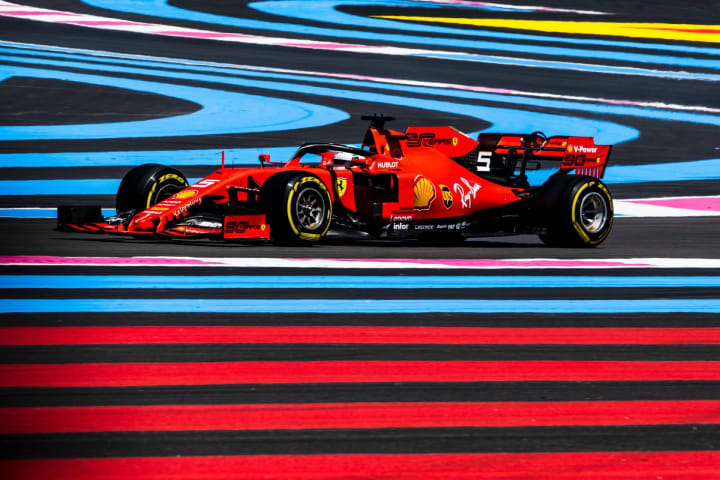 The four-time Formula 1 champion has seen a lack of pace in his last few years with the Scuderia Ferrari. Although he had a very good pace in the Canadian GP, his first potential win was taken away from the stewards due to a controversial "Dangerous Driving" five-second penalty that ultimately gave the win to Lewis Hamilton after they crossed the line. Qualifying this weekend was not the best qualifying for Sebastian. After making it to Q3, he had not set a time with only three minutes left in the session. An error on his first run caused him to have a problem that he referred to as "upshift," an error caused when changing gears. Vettel later stated this: "In the end I didn't get the best out of the car, which is not satisfying." He started P7 on race day.
A fantastic weekend for McLaren.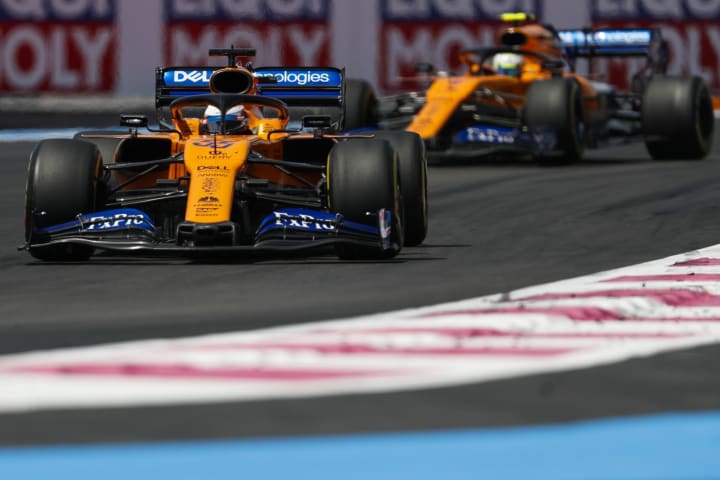 All throughout the weekend, McLaren had found an excellent pace that made them faster than expected. Some tweaks in the suspension setup made them find a source of pace that got the two cars in Q3, qualifying 5th (Norris) and 6th (Sainz). In the race, the Spaniard managed to hold on to 6th place, while some power steering issues for Norris made him drop to 9th place and only managing to score 2 points.
Last lap drama.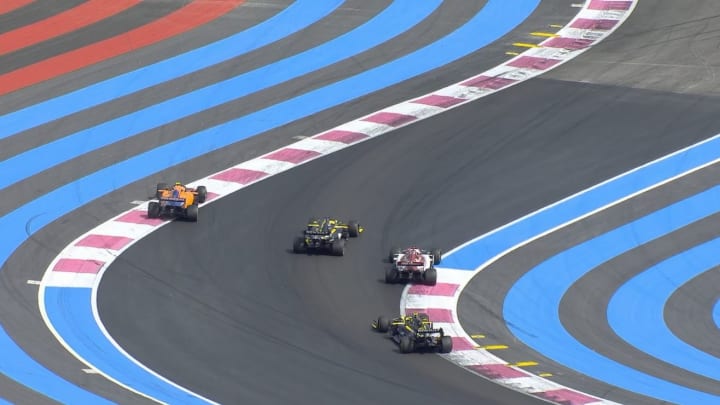 A train of three cars had caught up to Norris, who was having mechanical problems on the last lap of the Grand Prix. Ricciardo and Raikkonen managed to get through Norris, who went wide on turn nine. On the straight that followed turn nine, Raikkonen got a better exit than Ricciardo, but the Aussie got in the slipstream and passed the Finn. The stewards were reviewing the overtake and concluded that Ricciardo had gone off-track and gained a position, which is illegal. Ricciardo got two five-seconds penalties and dropped from 7th to 11th, scoring no points for Renault.
Post-race comments from the winner.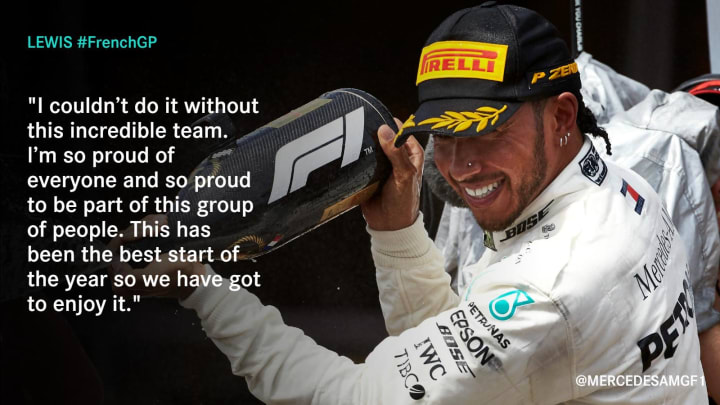 Post-race comments from Valtteri Bottas.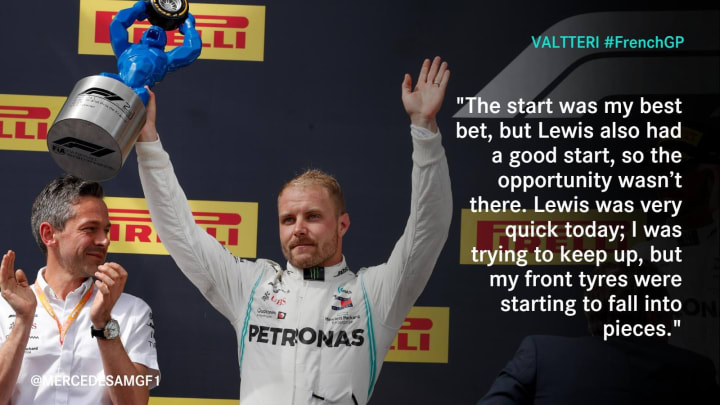 Different strategies.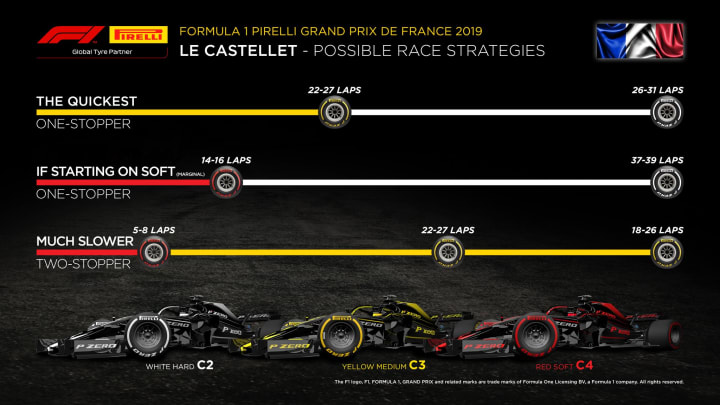 Comments from the Honeybadger.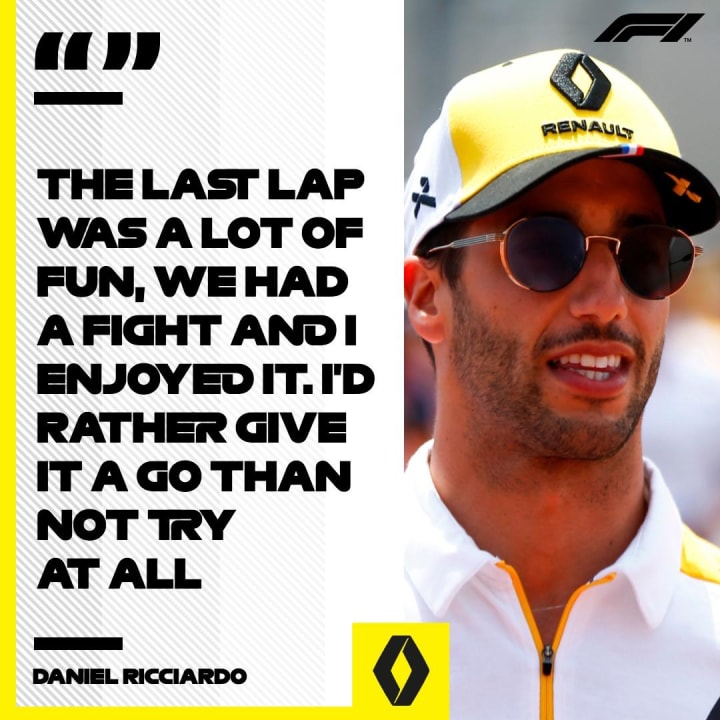 Driver of the day.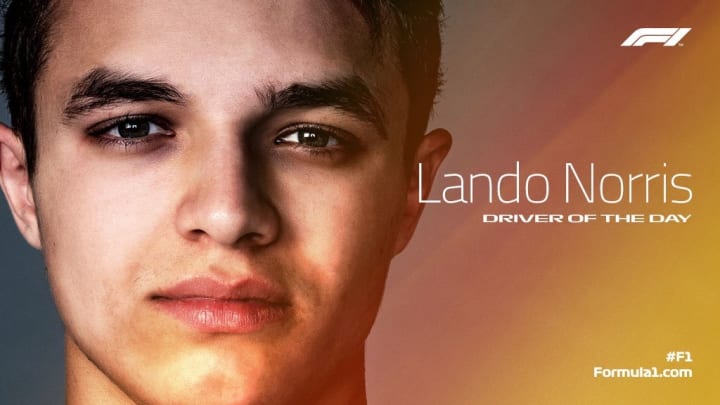 Quick Facts.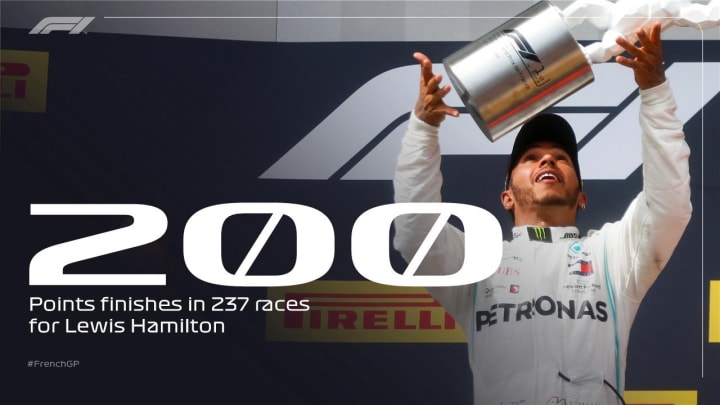 Driver standings after round 8 of 21.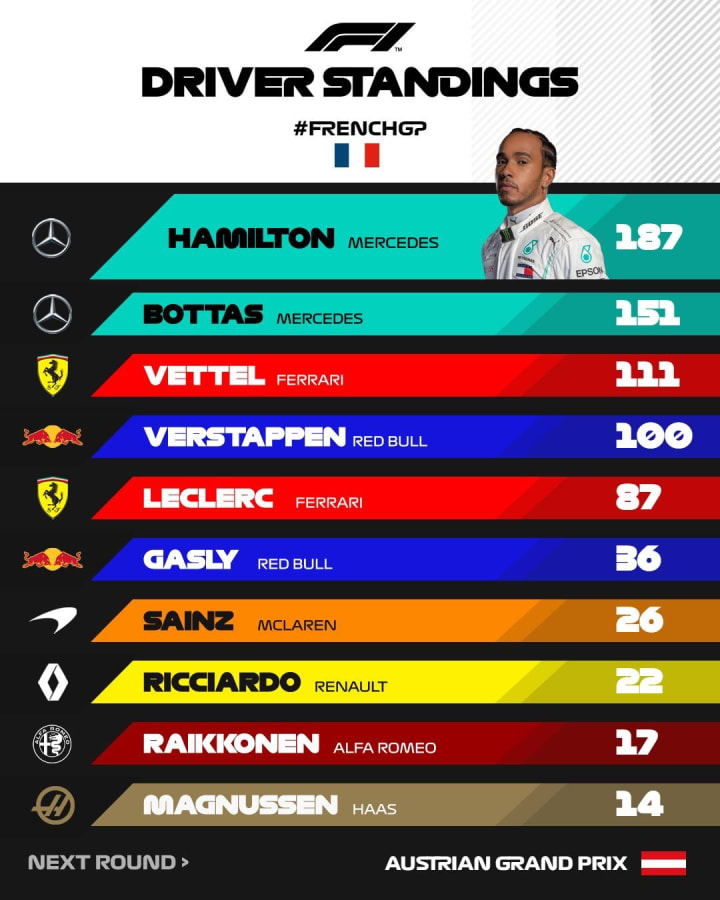 Your car is a statement about yourself. It says who you are, how you will likely drive, and what kind of life you live. Have you ever wondered what your car says about you, or what people think about your car?

Driving is easy. But how do you maintain your vehicle? Most will consider you as a responsible car owner when you have your car serviced at least a couple of times in a year. Auto repair shops and service departments will do the usual services – change oil and oil filter, check the brakes, replace spark plugs, examine the belts and the hoses, etc. With all the things your mechanic needs to see and touch, it is a wonder if your steering wheel remains unscathed from dirt and grime. They most likely used Disposable Plastic Steering Wheel Covers before they did any work on your car.

The top items every off-roader should have are not only necessary for your safety, but will make your off-roading experience easier and more fun. From a recovery kit to mud tires and a light bar, each of these products will improve your weekend trip filled with adventure and fun.

Will Electric cars save the world? We are living through a period of change. The ancient Chinese philosopher Lao Tzu said the only constant thing in the universe is change. What we have learned in the last 3,000 years is that all change has a price. Who pays the price and who gains the benefits, are questions that should be considered when evaluating any and all changes.

Car accidents can happen to anyone, at any time. You do not need to be speeding, nor do you need to be near another driver for them to happen to you. Even the most attentive drivers can end up having a serious accident that may not have even been in their control.

I'm a huge fan of looking at cars that are heavily modified — and really, who isn't? Ever since Pimp My Rideon MTV, it seems like car mods have become a part of American youth culture. Car mods are a status symbol. They're edgy. They're neato, and often push the engineering capacity of the car to its limits.