Ford Battery And Other Car Battery Brands: Everything You Need To Know About Them
There's probably nothing more unfortunate than enjoying a road trip with your family and get stranded in the middle of your journey.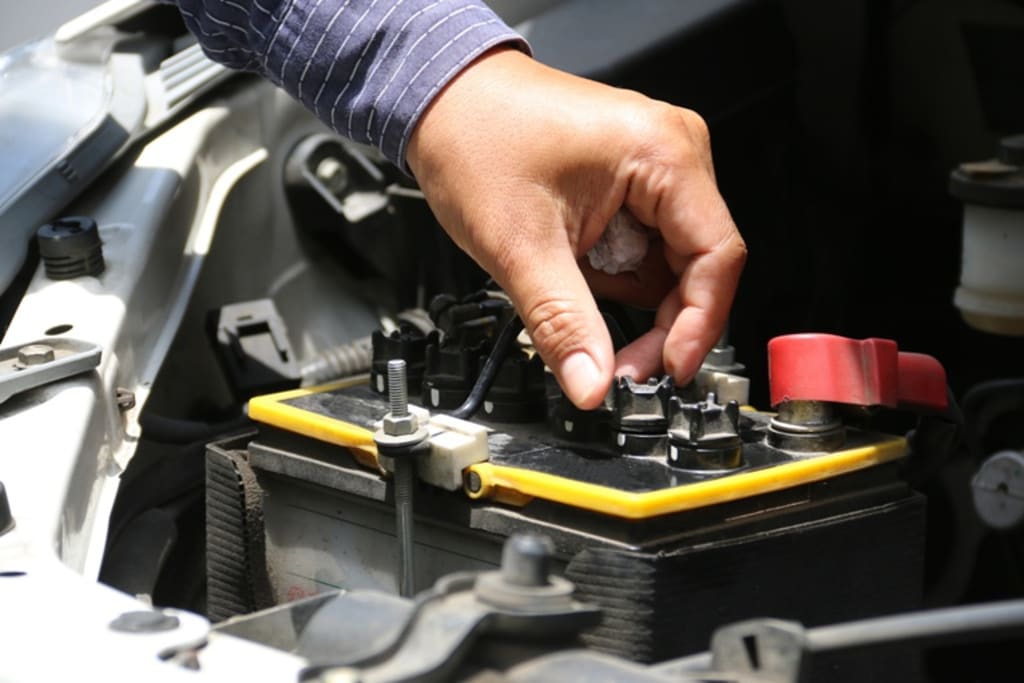 There's probably nothing more unfortunate than enjoying a road trip with your family and get stranded in the middle of your journey. This may be due to a failing battery, and you got no choice but to ask for help. The only way to avoid such from happening again is to replace your old one with a new car battery that suits your vehicle, especially if repairs are no longer an option. Shopping for the right one can be daunting though, as there are many choices right now in the market, such as Ford battery and more.
If you have decided to buy a new car battery, you should expect a lot of brands in the market today. Hence, it's important that you understand what you're looking for. Below are some information about the popular car battery brands you should consider looking into.
Ford battery
In the mid to late 90s, Ford 'Silver Calcium' batteries car were introduced worldwide for their range of vehicles, along with a smart charging system. If you drive a Ford car battery, then you must remember that its Silver calcium battery should only be replaced with a new similar type. Ford suggested that if a standard lead-acid battery was fitted instead of a Silver Calcium battery, it is more likely to have a drastically reduced life.
Calcium is added to the Lead grids as a strengthening agent. This is true in the Micro-Hybrid variations too – less than 0.1% of Calcium is added to the Lead grid during the manufacturing process. While it may be the usual belief that Calcium batteries are different compared to standard Lead-acid batteries, this isn't just true. The Calcium Ford car batteries is part of the Lead-acid battery's evolution, in the same way that the Enhanced Cyclic Mat or Advanced Flooded Battery is.
Ford Silver Calcium batteries for cars are pretty advantageous to have since their charge voltage tolerance is increased from 14.4V to 14.8V. In addition, they are given by Platinum provide similar tolerance to this within the UK market, have cold-cranking power increased by approximately 10, and so forth.
Toyota battery
One of the most durable batteries in the market today is Toyota battery. That's why every Toyota vehicle ranges come with a 5-year 100,000 mile Toyota warranty. With the right maintenance and care routine, this battery can last up to 15 years. There are two types of Toyota battery: conventional and hybrid.
A Toyota conventional battery can last up to five years. A conventional lead-acid car battery helps power a car that runs at least partially on gasoline. The battery components include lead and lead dioxide plates suspended in a liquid mixture of about two-thirds water and one-third sulfuric acid. When your car is at rest, a conventional battery is always losing charge. And when it is running, the alternator recharges your battery.
Meanwhile, hybrid batteries for cars are more likely to last around 10 to 15 years, and potentially for the whole life of your car. Hybrid cars like the Toyota Prius have two separate batteries – the conventional lead-acid battery and a second hybrid battery, which is either a nickel-metal hydride or lithium-ion battery – whereas others, like the Mirai, have a conventional battery and hydrogen fuel cells. The hybrid battery will last much longer compared to the normal three to five years lifespan of conventional batteries.
Bosch battery
Due to its various top-grade features, Bosch battery is considered as a top-five high-performance battery. Among these are its unique technological features as well as for a longer battery lifespan, temperature variable resistance, not to mention coming complete with a design for no-spills for safety purposes.
Bosch batteries car are quite easy to use for different kinds of start-up operations, even amidst difficulties in several conditions of the weather or temperature. Perhaps most notable among its features is an excellent amperage for cold-cranking performance, and one that goes about 710 in the CCA rating makes it great for all kinds of cold (or hot) temperature conditions. This is why you need not to worry about having car breakdowns on winter or summer seasons anymore. In addition, it contains a backing up from its manufactures as a high-performance battery that is in designation for all kinds of road-trip activities.
In addition, Bosch battery has a warranty space, clause, and agreement can usually last for as long as four years. This guarantees everyone for replacement in cases of trouble or dissatisfaction. Though not considered a lightweight, this product clocks in and weights around a reasonable 47lbs for a high-performance battery.
Just like in buying any things, it's important that you acquire nothing but the best car battery for your vehicle. Whether you're driving your very first car, a family vehicle, or any car types and make, the given battery brands above will help you find the perfect new car battery for your vehicle. This includes the Ford battery and so on. Just make sure that you purchase from a reliable store, so you can get the quality that you paid for.
Reader insights
Be the first to share your insights about this piece.
Add your insights