Date Farming Profitable Guide – Earn Higher Income
Date Farming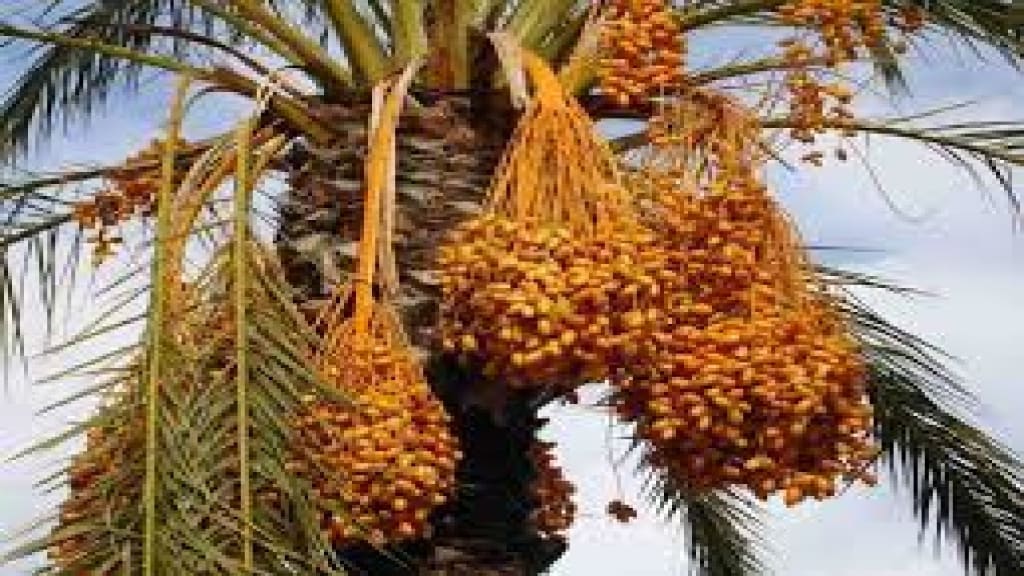 Date Farming Profitable Guide – Earn Higher Income
Date is a very beneficial fruit whose plant is 15 to 25 metres high. No one has any specific information about the origin of date plants, but Arab and African countries are said to be the leading producers of date plants, and this is the only way to export dates worldwide. It is also considered to be the oldest tree on earth. Many types of properties are found in dates, which reduce the risk of diseases related to blood pressure, heart, cancer in humans, stomach and bones in humans. Apart from eating dates, many types of things like juices, jams, chutneys, pickles and bakery products are included in its fruits.
From its dried fruits, date dates and dry fruits are made into date palms. Iran is said to be the world's largest date-producing country, but at present, it is being cultivated according to the climate in some states of India using some high technologies. If you are also making up your mind to grow date palms, then in this article, we will give you special information related to date palm cultivation and the price of dates.
Date Cultivation Suitable Soil, Climate and Temperature
For date palm production, sandy soil with proper drainage is required. Its cultivation cannot be done on hard land. Date palm requires land pH between 7 to 8. Moreover, date palm is a dry climate plant. Therefore, its plants do not need much rain. Its cultivation can be done easily in desert areas. Its plants grow well in bright sunlight. However, its cultivation cannot be done in cold regions. Its plants require a temperature of 30 degrees to grow well, and it needs a temperature of 45 degrees during the ripening of fruits.
Date Palm Varieties
At present, many improved varieties of dates are present in the market, which are being grown according to the climate and yield. These popular varieties are divided into two species, male and female.
Field Preparation & Fertilizer Quantity
For date palm cultivation, sandy and friable soil is needed. Therefore, before planting date palm, its field should be well prepared. First of all, the ground should be deeply ploughed with turning ploughs.
After this:
Leave the field open for some time.
Then, do two to three ploughings in the area through a cultivator. This will make the soil of the field completely friable.
After the soil of the field becomes friable, put a pat in it and get it started, due to which the soil of the field will be level, and there will be no water logging problem.
After this, keeping a distance of one metre in the field, the pits of diameter are prepared. In these pits, 25 to 30 kg of old manure cow dung is mixed well in the soil. Apart from this, a proper amount of phorate or captan should also be given as manure. After giving the amount of fertilizer and manure, the pits are irrigated and prepared one month before transplanting. In chemical fertilizer, four kg of urea has to be given twice a year based on land area.
Transplanting Season And Method
It is better to transplant date palm seeds as plants, so they take little time to prepare. Therefore, its plants should be bought from a government-registered nursery. While buying its plants, it should be noted that the plant is completely healthy. The government also gives a grant of up to 70% on plants purchased from government nurseries. Date palm plants are planted in prepared pits. There is a distance of 6 to 8 metres between these pits. Planting is done by preparing a small hole in the middle of these pits. August is considered suitable for transplanting its plants. About 70 date palm plants can be sown in one acre of field.
Irrigation Necessities
Date palm plants require very little irrigation. For example, in the summer season, they should be given water for 15 to 20 days, while in the winter season, their plants need irrigation only once a month.
Date Palm Weed Control
Date palm plants are planted at a distance of 6 metres, so 5 to 6 hoeing is required in its field. Therefore, a manual method should be used for weed control. However, plants grow well due to weed control, and fruit production is also good.
Date Fruit Yield & Benefits
The date palm plant is ready to give output after 3 years of transplanting. When its fruits are ripe, they should be harvested in three stages. In the first stage, fresh and ripe fruits are harvested. In the second stage, soft fruits are harvested, and in the last step, it is harvested when the fruits are dried, which are used for making dates.
Cultivation of date palms requires less expenditure. Its one plant yields 70 to 100 KG when it is fully ready after five years. About 70 saplings are planted in one acre of field, from which a yield of 5,000 KG can be obtained from its one-time crop. The market price of dates is excellent, due to which farmer brothers can easily earn two to three lakhs in 5 years.
Stay connected with us to know more about profitable crops.
About the Creator
Preet Harvester is one of the most reputed harvester brands in India. The most powerful Preet combine harvester is Preet 7049 harvester, and Preet harvester's lowest hp is 70 hp of Preet 749. Preet harvester price range is affordable.
Reader insights
Be the first to share your insights about this piece.
Add your insights