Classic 70s Muscle Cars
The 70s were a major part of the golden age of muscle cars. These classic 70s muscle cars illustrate why.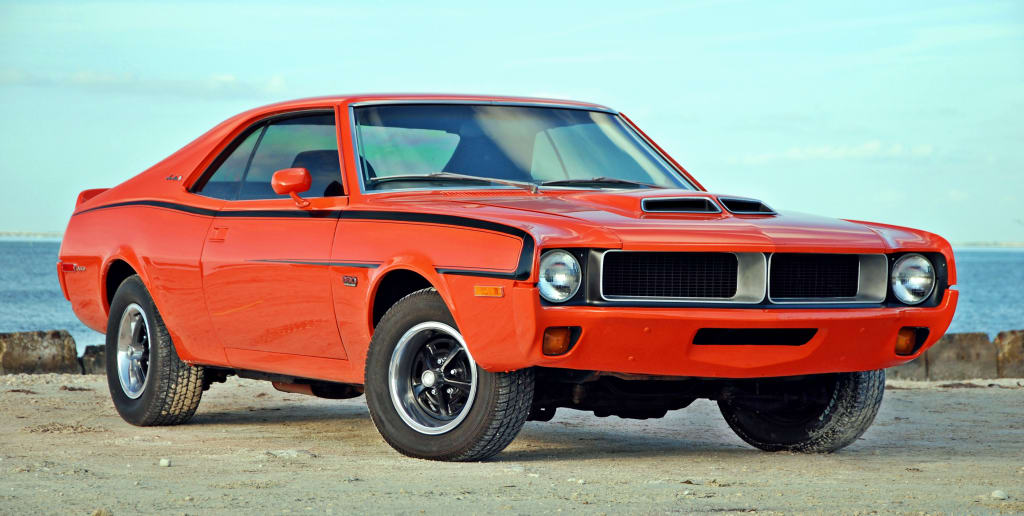 The 70s are regularly considered to be one of the best decades for muscle cars. This was about the time that major car manufacturers began to ramp up their competition to show which cars get the most horsepower, and which cars were able to work their magic on the race track.
Today, many classic 70s muscle cars are considered to be artifacts of auto engineering history. Considering that these gems were from the 70s, it's easy to see why so many car historians call this decade the second half of the Golden Age of Muscle Cars.
1970 Chevrolet Chevelle SS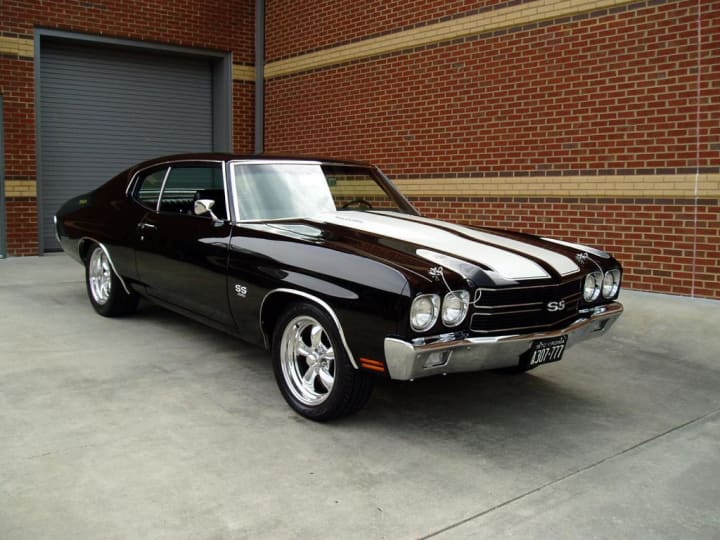 The Chevrolet Chevelle line is regularly called one of the best classic muscle car lines ever made by the Amerian auto company, and we can see why. As far as classic 70s muscle cars go, the Chevelle packed an impressive amount of horsepower.
With its 450 horsepower engine and a 0-60 speed of under six seconds, the Chevelle SS regularly outdid many cars that would later be made to compete with it. So, in terms of power, it's definitely a groundbreaker in its category.
1971 Plymouth Hemi Cuda Convertible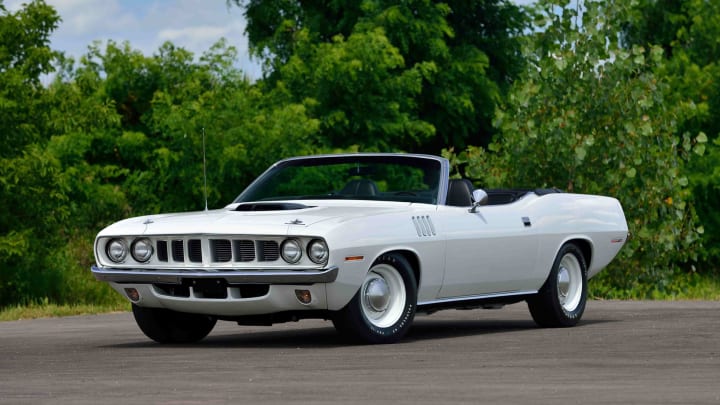 Plymouth was another major car name in the 70s, especially when it came to muscle cars. The 1971 Plymouth Hemi Cuda Convertible was a fine example of why so many people loved the brand.
Among classic 70s muscle cars, few had such an aesthetically pleasing appearance like the Hemi Cuda. Moreover, it was one of the earlier car lines to feature a V8 Hemi engine — and it was designed as a way to answer names like the Mustang and Chevelle.
Right now, this particular car is one of the most sought after models in muscle car history. Only 11 were ever made, and each one sells for around $4 million a pop.
1973 De Tomaso Pantera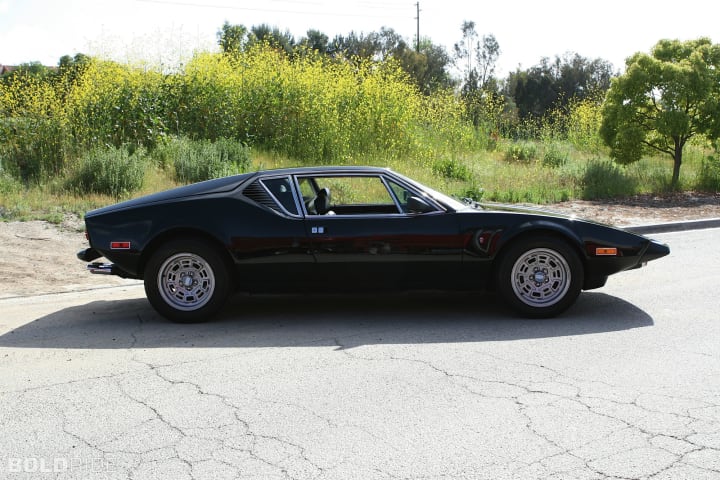 Most people don't really know the De Tomaso name, even if they like classic 70s muscle cars. However, it's still a car that totally deserved to be recognized as one of the finest cars of the time.
This beauty was the brainchild of Argentinian race car driver Alejandro De Tomaso, and it translates into "the De Tomaso Panther." Together with master mechanic Tom Tjaarda and the makers of the Lamborghini muscle car line, they created the Pantera.
A top speed of 150 miles per hour and 330 horsepower made the Pantera a favorite among muscle cars. The fact that Elvis Presley owned one of these makes it one of the coolest collectible cars of all time.
1971 Ford Mustang Mach 1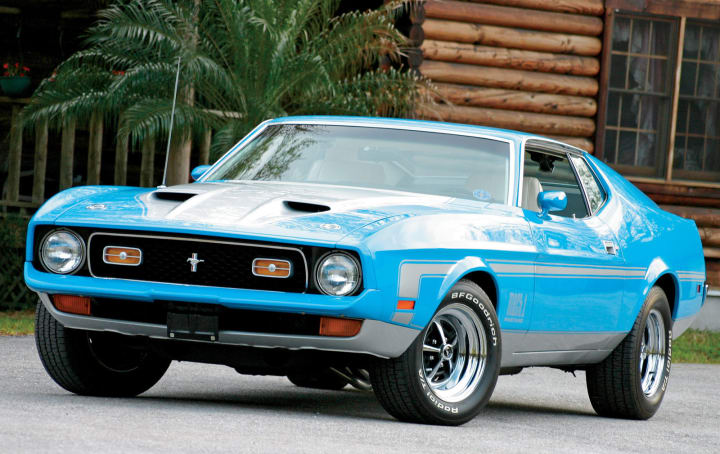 It wouldn't be a muscle car article without acknowledging Ford Mustangs in one way or another. In order to prevent this car from taking over the entirety of this article, we're going to stick with one of the best Mustangs of the decade: the Mach 1.
This beautiful car had the handling of a small coupe, but the engine of a tiger — and that's exactly why it's one of the best classic 70s muscle cars out there. With a maximum of 375 horsepower and an optional 7.0 Liter engine, the Mach 1 meant having serious power...and a pretty form.
Today, collecting one of these classic cars will set you back as much as $100,000 or more. We can see why.
1970 Ford Torino Cobra
Many classic 70s muscle cars were built by Ford, but few could stand up to the classic Mustang line like the Ford Torino Cobra. This sleek car ended up being the base for many sports cars of the 80s, but that wasn't all it had accomplished.
The 1970 Ford Torino Cobra also became a favorite among NASCAR drivers, and was known for scorching on the race track thanks to its high horsepower engine. Most NASCAR cars ended up getting based off the Torino Cobra by 1975, which only goes to show you how well these cars handled.
1970 AMC Javelin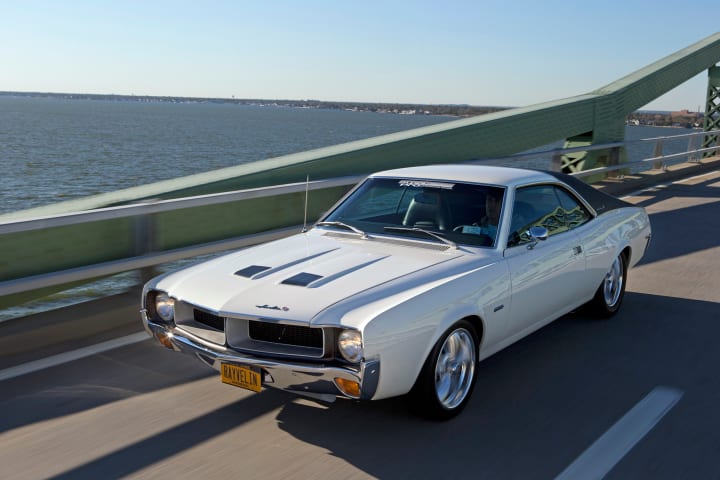 If you ask racing fans, no list of classic 70s muscle cars would be complete without a Javelin on the list. This car line, which was produced from the late 60s to 1974, was considered to be one of the hottest race cars of the 70s.
Though all of the Javelins were pretty awesome, it was the 1970 AMC Javelin that broke major ground. Nicknamed the "Camaro Killer" on race tracks, the 360-plus horsepower car was known for its roaring motor, breakneck speeds, and the many fans it had in Trans Am and NASCAR groups.
About the Creator
New Yorker in his forties. His counsel is sought by many, offered to few. Traveled the world in search of answers, but found more questions.
Reader insights
Be the first to share your insights about this piece.
Add your insights